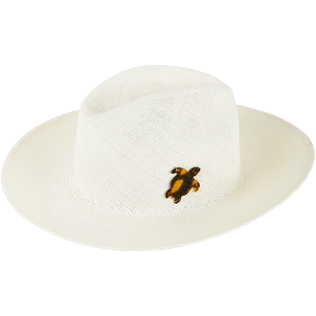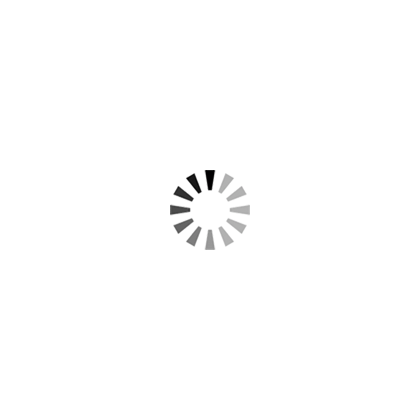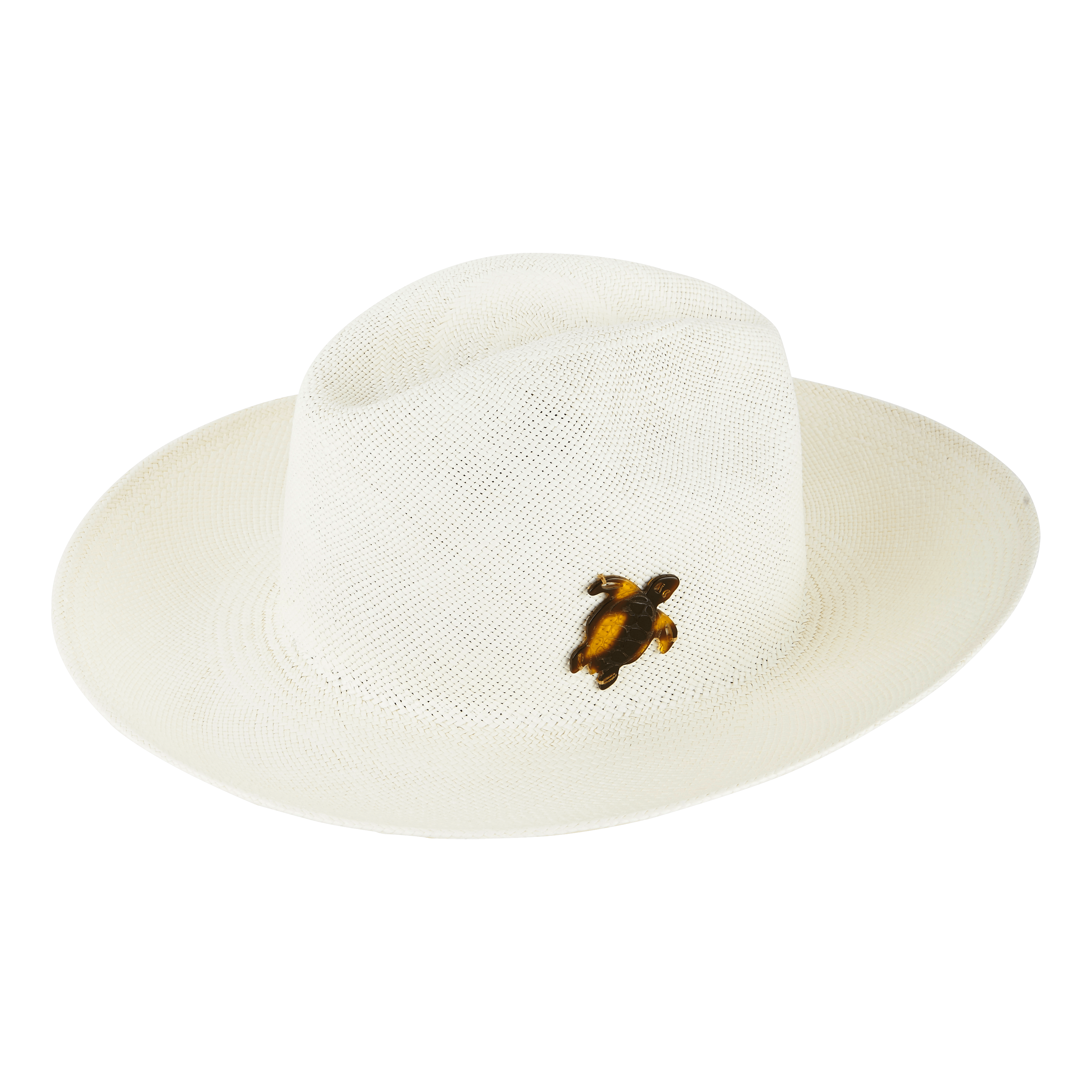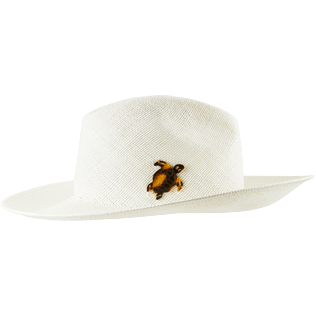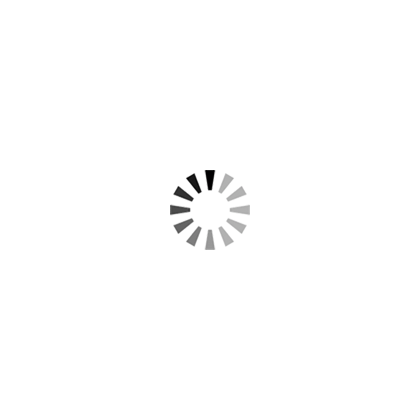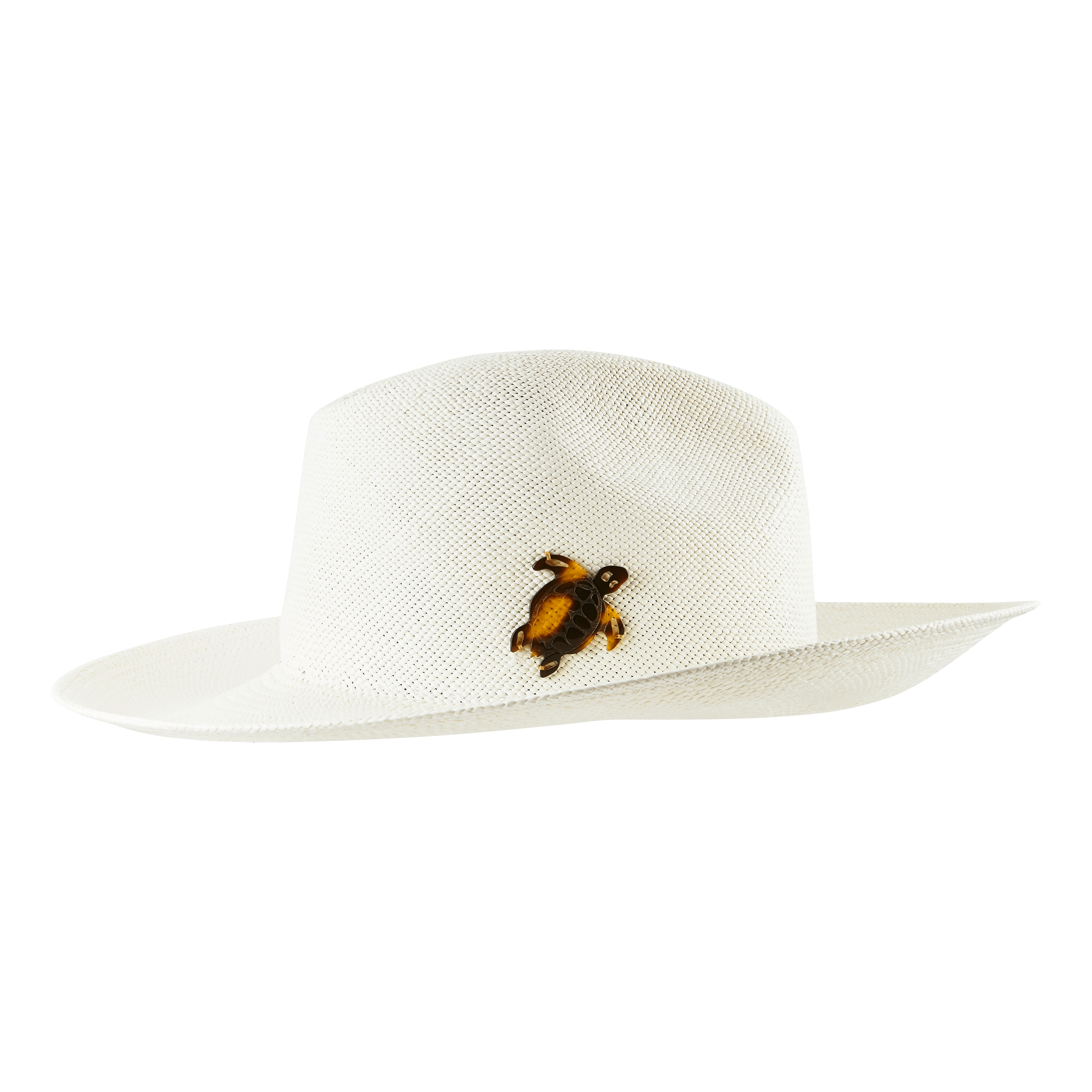 Women Natural Straw Hat Solid
Women Natural Straw Hat Solid
Details
OSFA is out of stock at the moment. You can:
1. Check availability in store
2. Be alerted when this size is back
Additional Information


Description
This straw hat for women has a wide brim to provide shade from the bright sun of the Mediterranean coast. It's a chic and charming accessory to complete any summer outfit. A wonderful way to keep cool and enjoy the love and laughter of relaxing days by the sea.
Wide-brimmed hat
100% straw material
Handmade braiding in Ecuador
Polyester turtle with Vilebrequin "tortoise-shell" spirit
Women Hat
Solid Hat
100% straw
Style:
cherie
Model:
CHE8843H-053
Color:
SAND / BEIGE
Care instructions
To take care of your Hat, we advise you to follow our suggestions below:
Do not wash
women swimwear and clothing
How to measure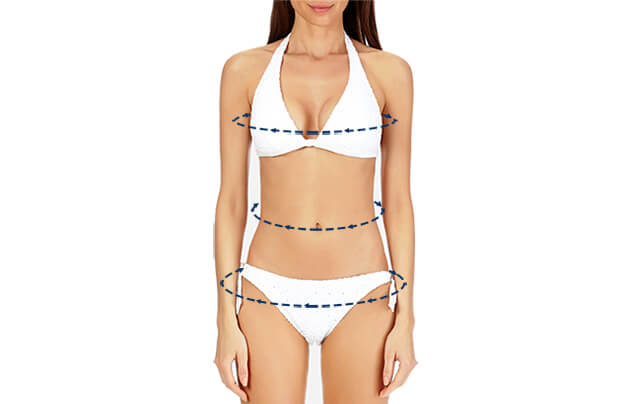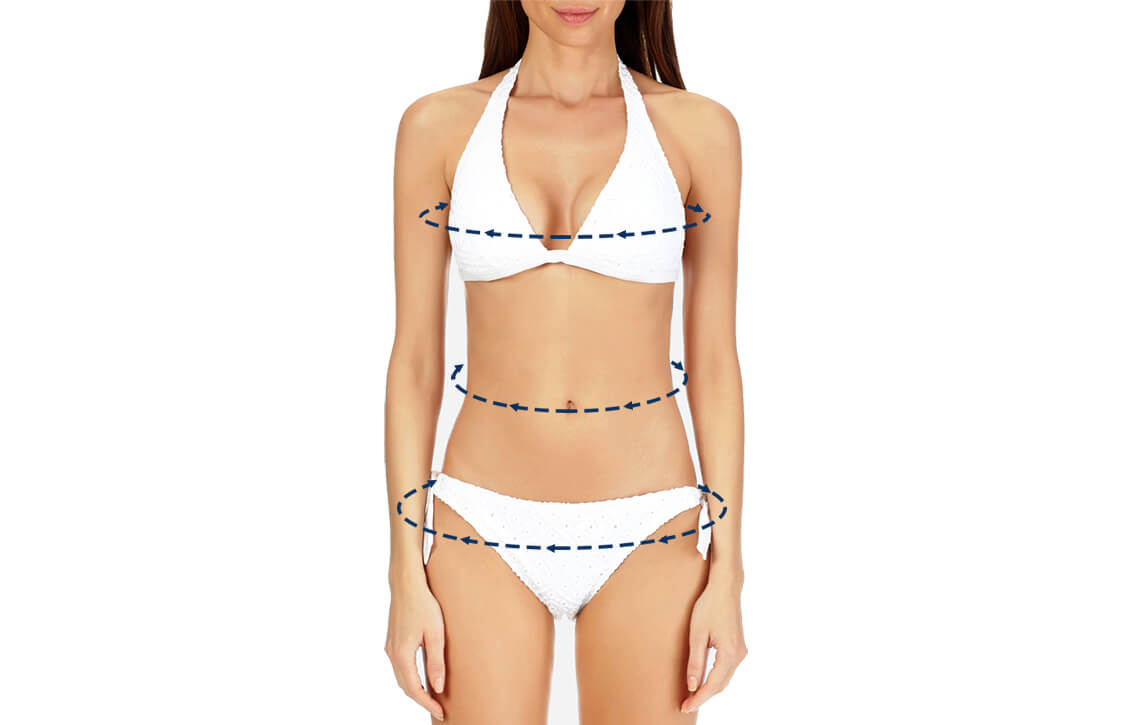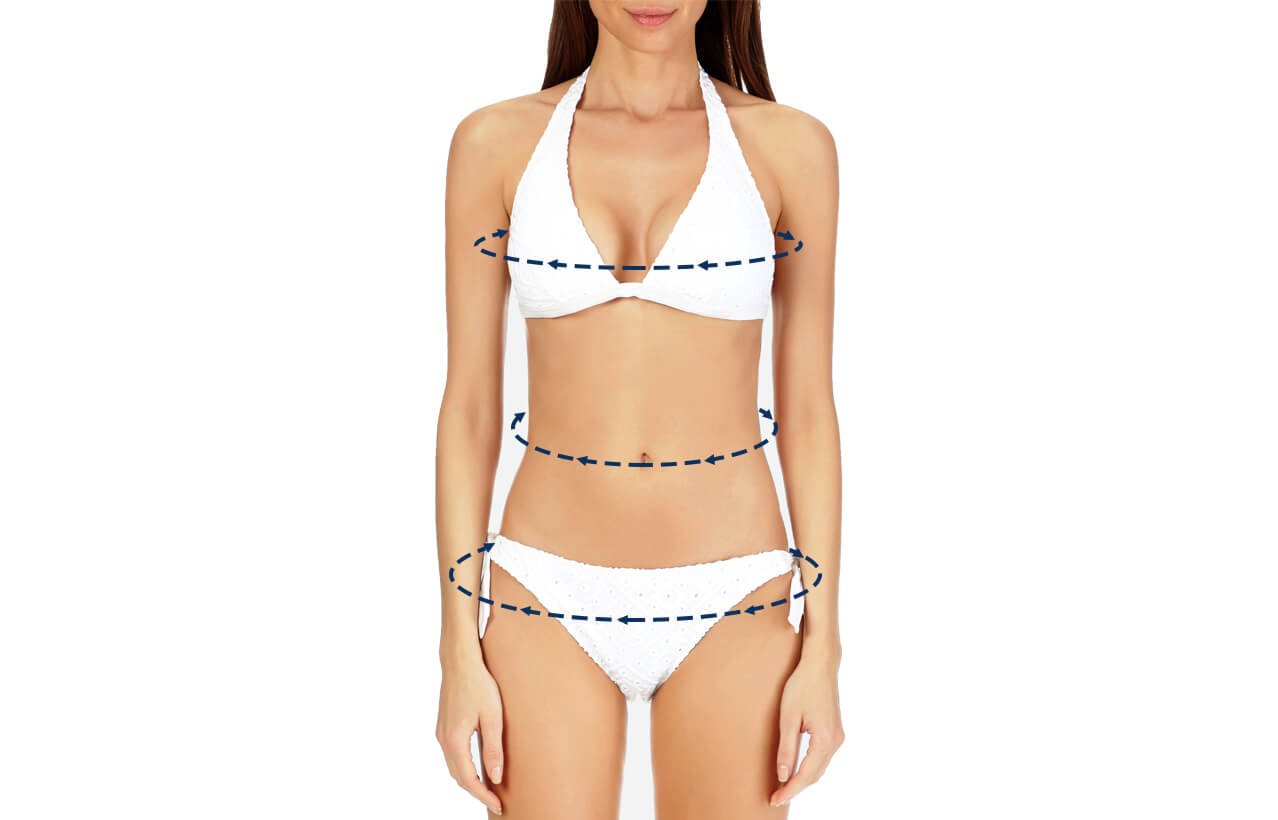 chest circumference
Measure under your arms, around the widest part of your back and around the fullest part of your bust.
waist circumference
Measure around the slimmest part of your torso, below your rib cage and above your hips.
hips circumference
Stand with your heels together. Measure around the fullest part of your hips.
Standard Free shipping
Home delivery within 2-6 working days from order confirmation. Please check our FAQ for more details.
Express Delivery
Home delivery within 1-3 working days from order confirmation if order placed before 1pm CET.
30 Days Return Policy
You have 30 days from receipt of your order to return a product purchased from our Online Shop. Please use the return form included in your package.
Where we ship
On our European website, we deliver to the following countries. Click your destination country to get more information about delivery times.
Expected delivery time: - 5 to 13 business days

Expected delivery time: - 5 to 13 business days

Expected delivery time: - 5 to 13 business days

Expected delivery time: - 5 to 13 business days

Expected delivery time: - 5 to 13 business days

Expected delivery time: - 5 to 13 business days

Expected delivery time: - 5 to 13 business days

Expected delivery time: - 5 to 13 business days

Expected delivery time: - 5 to 13 business days

Expected delivery time: - 5 to 13 business days

Expected delivery time: - 5 to 13 business days

Expected delivery time: - 5 to 13 business days

Expected delivery time: - 5 to 13 business days

Expected delivery time: - 5 to 13 business days

Expected delivery time: - 5 to 13 business days

Expected delivery time: - 5 to 13 business days

Expected delivery time: - 5 to 13 business days

Expected delivery time: - 5 to 13 business days

Expected delivery time: - 5 to 13 business days

Expected delivery time: - 5 to 13 business days

Expected delivery time: - 5 to 13 business days

Expected delivery time: - 5 to 13 business days

Expected delivery time: - 5 to 13 business days

Expected delivery time: - 5 to 13 business days

Expected delivery time: - 5 to 13 business days

Expected delivery time: - 5 to 13 business days

Expected delivery time: - 5 to 13 business days

Expected delivery time: - 5 to 13 business days

Expected delivery time: - 5 to 13 business days

Expected delivery time: - 5 to 13 business days

Expected delivery time: - 5 to 13 business days

Expected delivery time: - 5 to 13 business days

Expected delivery time: - 5 to 13 business days

Expected delivery time: - 5 to 13 business days

Expected delivery time: - 5 to 13 business days

Expected delivery time: - 5 to 13 business days

Expected delivery time: - 5 to 13 business days

Expected delivery time: - 5 to 13 business days

Expected delivery time: - 5 to 13 business days

Expected delivery time: - 5 to 13 business days

Expected delivery time: - 5 to 13 business days

Expected delivery time: - 5 to 13 business days

Expected delivery time: - 5 to 13 business days

Expected delivery time: - 5 to 13 business days

Expected delivery time: - 5 to 13 business days

Expected delivery time: - 5 to 13 business days

Expected delivery time: - 5 to 13 business days

Expected delivery time: - 5 to 13 business days

Expected delivery time: - 5 to 13 business days

Expected delivery time: - 5 to 13 business days

Expected delivery time: - 5 to 13 business days

Expected delivery time: - 5 to 13 business days

Expected delivery time: - 5 to 13 business days

Expected delivery time: - 5 to 13 business days

Expected delivery time: - 5 to 13 business days

Expected delivery time: - 5 to 13 business days

Expected delivery time: - 5 to 13 business days
Expected delivery time: - 5 to 13 business days

Expected delivery time: - 5 to 13 business days

Expected delivery time: - 5 to 13 business days

Expected delivery time: - 5 to 13 business days

Expected delivery time: - 5 to 13 business days
Expected delivery time: - 5 to 13 business days

Expected delivery time: - 5 to 13 business days

Expected delivery time: - 5 to 13 business days

Expected delivery time: - 5 to 13 business days

Expected delivery time: - 5 to 13 business days

Expected delivery time: - 5 to 13 business days

Expected delivery time: - 5 to 13 business days

Expected delivery time: - 5 to 13 business days

Expected delivery time: - 5 to 13 business days

Expected delivery time: - 5 to 13 business days

Expected delivery time: - 5 to 13 business days

Expected delivery time: - 5 to 13 business days

Expected delivery time: - 5 to 13 business days

Expected delivery time: - 5 to 13 business days

Expected delivery time: - 5 to 13 business days

Expected delivery time: - 5 to 13 business days

Expected delivery time: - 5 to 13 business days

Expected delivery time: - 5 to 13 business days

Not served

Expected delivery time: - 5 to 13 business days

Expected delivery time: - 5 to 13 business days

Expected delivery time: - 5 to 13 business days

Expected delivery time: - 5 to 13 business days

Expected delivery time: - 5 to 13 business days

Expected delivery time: - 5 to 13 business days

Expected delivery time: - 5 to 13 business days

Expected delivery time: - 5 to 13 business days

Expected delivery time: - 5 to 13 business days

Expected delivery time: - 5 to 13 business days

Expected delivery time: - 5 to 13 business days

Expected delivery time: - 5 to 13 business days

Expected delivery time: - 5 to 13 business days

Expected delivery time: - 5 to 13 business days

Expected delivery time: - 5 to 13 business days

Expected delivery time: - 5 to 13 business days

Expected delivery time: - 5 to 13 business days

Expected delivery time: - 5 to 13 business days

Expected delivery time: - 5 to 13 business days

Expected delivery time: - 5 to 13 business days

Expected delivery time: - 5 to 13 business days

Expected delivery time: - 5 to 13 business days

Expected delivery time: - 5 to 13 business days

Expected delivery time: - 5 to 13 business days

Expected delivery time: - 5 to 13 business days

Expected delivery time: - 5 to 13 business days

Expected delivery time: - 5 to 13 business days

Expected delivery time: - 5 to 13 business days

Expected delivery time: - 5 to 13 business days

Expected delivery time: - 5 to 13 business days

Expected delivery time: - 5 to 13 business days

Expected delivery time: - 5 to 13 business days

Expected delivery time: - 5 to 13 business days

Expected delivery time: - 5 to 13 business days
Expected delivery time: - 5 to 13 business days

Expected delivery time: - 5 to 13 business days

Expected delivery time: - Standard shipping: 2 to 5 business days - Express shipping: 1 to 2 business days

Expected delivery time: - Standard shipping: 2 to 5 business days - Express shipping: 1 to 2 business days

Expected delivery time: - Standard shipping: 2 to 5 business days - Express shipping: 1 to 2 business days

Expected delivery time: - Standard shipping: 2 to 5 business days - Express shipping: 1 to 2 business days

Expected delivery time: - Standard shipping: 2 to 5 business days - Express shipping: 1 to 2 business days

Expected delivery time: - 5 to 13 business days

Expected delivery time: - 5 to 13 business days

Expected delivery time: - Standard shipping: 2 to 5 business days - Express shipping: 1 to 2 business days

Not served

Expected delivery time: - Standard shipping: 2 to 5 business days - Express shipping: 1 to 2 business days

Expected delivery time: - 5 to 13 business days

Expected delivery time: - 5 to 13 business days

Expected delivery time: - 5 to 13 business days

Expected delivery time: - Standard shipping: 2 to 5 business days - Express shipping: 1 to 2 business days

Expected delivery time: - Standard shipping: 2 to 5 business days - Express shipping: 1 to 2 business days

Expected delivery time: - 5 to 13 business days

Expected delivery time: - 5 to 13 business days

Expected delivery time: - 5 to 13 business days

Expected delivery time: - 5 to 13 business days

Expected delivery time: - Standard shipping: 2 to 5 business days - Express shipping: 1 to 2 business days

Expected delivery time: - Standard shipping: 2 to 5 business days - Express shipping: 1 to 2 business days

Expected delivery time: - Standard shipping: 2 to 5 business days - Express shipping: 1 to 2 business days

Expected delivery time: - 5 to 13 business days

Expected delivery time: - Standard shipping: 2 to 5 business days - Express shipping: 1 to 2 business days

Expected delivery time: - 5 to 13 business days

Expected delivery time: - 5 to 13 business days

Expected delivery time: - 5 to 13 business days

Expected delivery time: - Standard shipping: 2 to 5 business days - Express shipping: 1 to 2 business days

Expected delivery time: - Standard shipping: 2 to 5 business days - Express shipping: 1 to 2 business days

Expected delivery time: - Standard shipping: 2 to 5 business days - Express shipping: 1 to 2 business days

Expected delivery time: - Standard shipping: 2 to 5 business days - Express shipping: 1 to 2 business days

Expected delivery time: - Standard shipping: 2 to 5 business days - Express shipping: 1 to 2 business days

Expected delivery time: - 5 to 13 business days

Expected delivery time: - 5 to 13 business days

Expected delivery time: - Standard shipping: 2 to 5 business days - Express shipping: 1 to 2 business days

Expected delivery time: - Standard shipping: 2 to 5 business days - Express shipping: 1 to 2 business days

Expected delivery time: - 5 to 13 business days

Expected delivery time: - 5 to 13 business days

Expected delivery time: - Standard shipping: 2 to 5 business days - Express shipping: 1 to 2 business days

Expected delivery time: - 5 to 13 business days

Expected delivery time: - Standard shipping: 2 to 5 business days - Express shipping: 1 to 2 business days

Expected delivery time: - Standard shipping: 2 to 5 business days - Express shipping: 1 to 2 business days

Expected delivery time: - 5 to 13 business days

Expected delivery time: - 5 to 13 business days

Expected delivery time: - 5 to 13 business days

Expected delivery time: - 5 to 13 business days

Expected delivery time: - Standard shipping: 2 to 5 business days - Express shipping: 1 to 2 business days

Expected delivery time: - Standard shipping: 2 to 5 business days - Express shipping: 1 to 2 business days

Expected delivery time: - Standard shipping: 2 to 5 business days - Express shipping: 1 to 2 business days

Expected delivery time: - Standard shipping: 2 to 5 business days - Express shipping: 1 to 2 business days

Expected delivery time: - Standard shipping: 2 to 5 business days - Express shipping: 1 to 2 business days
Expected delivery time: - 5 to 13 business days

Expected delivery time: - 5 to 13 business days

Expected delivery time: - 5 to 13 business days

Expected delivery time: - 5 to 13 business days

Expected delivery time: - 5 to 13 business days

Expected delivery time: - 5 to 13 business days

Expected delivery time: - 5 to 13 business days

Expected delivery time: - 5 to 13 business days

Expected delivery time: - 5 to 13 business days

Expected delivery time: - 5 to 13 business days

Expected delivery time: - 5 to 13 business days

Expected delivery time: - 5 to 13 business days

Expected delivery time: - 5 to 13 business days

Expected delivery time: - 5 to 13 business days

Expected delivery time: - 5 to 13 business days

Expected delivery time: - 5 to 13 business days

Expected delivery time: - 5 to 13 business days

Expected delivery time: - 5 to 13 business days

Expected delivery time: - 5 to 13 business days

Expected delivery time: - 5 to 13 business days

Expected delivery time: - 5 to 13 business days

Expected delivery time: - 5 to 13 business days

Expected delivery time: - 5 to 13 business days

Expected delivery time: - 5 to 13 business days

Expected delivery time: - 5 to 13 business days

Expected delivery time: - 5 to 13 business days

Expected delivery time: - 5 to 13 business days

Expected delivery time: - 5 to 13 business days

Expected delivery time: - 5 to 13 business days

Expected delivery time: - 5 to 13 business days

Expected delivery time: - 5 to 13 business days

Expected delivery time: - 5 to 13 business days

Expected delivery time: - 5 to 13 business days

Expected delivery time: - 5 to 13 business days

Expected delivery time: - 5 to 13 business days

Not served

Expected delivery time: - 5 to 13 business days

Expected delivery time: - 5 to 13 business days

Expected delivery time: - 5 to 13 business days
Expected delivery time: - 5 to 13 business days

Expected delivery time: - 5 to 13 business days

Expected delivery time: - 5 to 13 business days

Expected delivery time: - 5 to 13 business days

Expected delivery time: - 5 to 13 business days

Expected delivery time: - 5 to 13 business days

Expected delivery time: - 5 to 13 business days

Expected delivery time: - 5 to 13 business days

Expected delivery time: - 5 to 13 business days

Expected delivery time: - 5 to 13 business days

Expected delivery time: - 5 to 13 business days

Expected delivery time: - 5 to 13 business days

Expected delivery time: - 5 to 13 business days

Expected delivery time: - 5 to 13 business days

Expected delivery time: - 5 to 13 business days

Expected delivery time: - 5 to 13 business days

Expected delivery time: - 5 to 13 business days

Expected delivery time: - 5 to 13 business days

Expected delivery time: - 5 to 13 business days

Expected delivery time: - 5 to 13 business days

Expected delivery time: - 5 to 13 business days

Expected delivery time: - 5 to 13 business days

Expected delivery time: - 5 to 13 business days

Expected delivery time: - 5 to 13 business days

Expected delivery time: - 5 to 13 business days

Expected delivery time: - Standard shipping: 2 to 5 business days - Express shipping: 1 to 2 business days
Expected delivery time: - 5 to 13 business days

Expected delivery time: - 5 to 13 business days

Expected delivery time: - 5 to 13 business days

Expected delivery time: - 5 to 13 business days

Expected delivery time: - 5 to 13 business days

Expected delivery time: - 5 to 13 business days

Expected delivery time: - 5 to 13 business days

Expected delivery time: - 5 to 13 business days

Expected delivery time: - 5 to 13 business days

Expected delivery time: - 5 to 13 business days

Expected delivery time: - 5 to 13 business days

Expected delivery time: - 5 to 13 business days

Expected delivery time: - 5 to 13 business days

Expected delivery time: - 5 to 13 business days
Expected delivery time: - 5 to 13 business days
Expected delivery time: - 5 to 13 business days
Expected delivery time: - 5 to 13 business days
Expected delivery time: - 5 to 13 business days
Expected delivery time: - 5 to 13 business days
Expected delivery time: - 5 to 13 business days
Expected delivery time: - 5 to 13 business days
Expected delivery time: - 5 to 13 business days
Expected delivery time: - 5 to 13 business days
Expected delivery time: - 5 to 13 business days
Expected delivery time: - 5 to 13 business days
Expected delivery time: - 5 to 13 business days
Expected delivery time: - 5 to 13 business days
Expected delivery time: - 5 to 13 business days
Expected delivery time: - 5 to 13 business days
Expected delivery time: - 5 to 13 business days
Expected delivery time: - 5 to 13 business days
Expected delivery time: - 5 to 13 business days
Expected delivery time: - 5 to 13 business days
Expected delivery time: - 5 to 13 business days
Expected delivery time: - 5 to 13 business days
Expected delivery time: - 5 to 13 business days
Expected delivery time: - 5 to 13 business days
Expected delivery time: - 5 to 13 business days
Expected delivery time: - 5 to 13 business days
Expected delivery time: - 5 to 13 business days
Expected delivery time: - 5 to 13 business days
Expected delivery time: - 5 to 13 business days
Expected delivery time: - 5 to 13 business days
Expected delivery time: - 5 to 13 business days
Expected delivery time: - 5 to 13 business days
Expected delivery time: - 5 to 13 business days
Expected delivery time: - 5 to 13 business days
Expected delivery time: - 5 to 13 business days
Expected delivery time: - 5 to 13 business days
Expected delivery time: - 5 to 13 business days
Expected delivery time: - 5 to 13 business days
Expected delivery time: - 5 to 13 business days
Expected delivery time: - 5 to 13 business days
Expected delivery time: - 5 to 13 business days
Expected delivery time: - 5 to 13 business days
Expected delivery time: - 5 to 13 business days
Expected delivery time: - 5 to 13 business days
Expected delivery time: - 5 to 13 business days
Expected delivery time: - 5 to 13 business days
Expected delivery time: - 5 to 13 business days
Expected delivery time: - 5 to 13 business days
Expected delivery time: - 5 to 13 business days
Expected delivery time: - 5 to 13 business days
Expected delivery time: - 5 to 13 business days
Expected delivery time: - 5 to 13 business days
Expected delivery time: - 5 to 13 business days
Expected delivery time: - 5 to 13 business days
Expected delivery time: - 5 to 13 business days
Expected delivery time: - 5 to 13 business days
Expected delivery time: - 5 to 13 business days
Expected delivery time: - 5 to 13 business days
Expected delivery time: - 5 to 13 business days
Expected delivery time: - 5 to 13 business days
Expected delivery time: - 5 to 13 business days
Expected delivery time: - 5 to 13 business days
Expected delivery time: - 5 to 13 business days
Expected delivery time: - 5 to 13 business days
Expected delivery time: - 5 to 13 business days
Expected delivery time: - 5 to 13 business days
Expected delivery time: - 5 to 13 business days
Expected delivery time: - 5 to 13 business days
Expected delivery time: - 5 to 13 business days
Expected delivery time: - 5 to 13 business days
Expected delivery time: - 5 to 13 business days
Expected delivery time: - 5 to 13 business days
Expected delivery time: - 5 to 13 business days
Expected delivery time: - 5 to 13 business days
Expected delivery time: - 5 to 13 business days
Expected delivery time: - 5 to 13 business days
Expected delivery time: - 5 to 13 business days
Expected delivery time: - 5 to 13 business days
Expected delivery time: - 5 to 13 business days
Expected delivery time: - 5 to 13 business days
Not served
Expected delivery time: - 5 to 13 business days
Expected delivery time: - 5 to 13 business days
Expected delivery time: - 5 to 13 business days
Expected delivery time: - 5 to 13 business days
Expected delivery time: - 5 to 13 business days
Expected delivery time: - 5 to 13 business days
Expected delivery time: - 5 to 13 business days
Expected delivery time: - 5 to 13 business days
Expected delivery time: - 5 to 13 business days
Expected delivery time: - 5 to 13 business days
Expected delivery time: - 5 to 13 business days
Expected delivery time: - 5 to 13 business days
Expected delivery time: - 5 to 13 business days
Expected delivery time: - 5 to 13 business days
Expected delivery time: - 5 to 13 business days
Expected delivery time: - 5 to 13 business days
Expected delivery time: - 5 to 13 business days
Expected delivery time: - 5 to 13 business days
Expected delivery time: - 5 to 13 business days
Expected delivery time: - 5 to 13 business days
Expected delivery time: - 5 to 13 business days
Expected delivery time: - 5 to 13 business days
Expected delivery time: - 5 to 13 business days
Expected delivery time: - 5 to 13 business days
Expected delivery time: - 5 to 13 business days
Expected delivery time: - 5 to 13 business days
Expected delivery time: - 5 to 13 business days
Expected delivery time: - 5 to 13 business days
Expected delivery time: - 5 to 13 business days
Expected delivery time: - 5 to 13 business days
Expected delivery time: - 5 to 13 business days
Expected delivery time: - 5 to 13 business days
Expected delivery time: - 5 to 13 business days
Expected delivery time: - 5 to 13 business days
Expected delivery time: - 5 to 13 business days
Expected delivery time: - 5 to 13 business days
Expected delivery time: - 5 to 13 business days
Expected delivery time: - 5 to 13 business days
Expected delivery time: - Standard shipping: 2 to 5 business days - Express shipping: 1 to 2 business days
Expected delivery time: - 5 to 13 business days
Expected delivery time: - Standard shipping: 2 to 5 business days - Express shipping: 1 to 2 business days
Expected delivery time: - 5 to 13 business days
Expected delivery time: - 5 to 13 business days
Expected delivery time: - Standard shipping: 2 to 5 business days - Express shipping: 1 to 2 business days
Expected delivery time: - Standard shipping: 2 to 5 business days - Express shipping: 1 to 2 business days
Expected delivery time: - Standard shipping: 2 to 5 business days - Express shipping: 1 to 2 business days
Expected delivery time: - Standard shipping: 2 to 5 business days - Express shipping: 1 to 2 business days
Expected delivery time: - Standard shipping: 2 to 5 business days - Express shipping: 1 to 2 business days
Expected delivery time: - 5 to 13 business days
Expected delivery time: - Standard shipping: 2 to 5 business days - Express shipping: 1 to 2 business days
Expected delivery time: - Standard shipping: 2 to 5 business days - Express shipping: 1 to 2 business days
Expected delivery time: - Standard shipping: 2 to 5 business days - Express shipping: 1 to 2 business days
Expected delivery time: - 5 to 13 business days
Expected delivery time: - Standard shipping: 2 to 5 business days - Express shipping: 1 to 2 business days
Expected delivery time: - 5 to 13 business days
Expected delivery time: - Standard shipping: 2 to 5 business days - Express shipping: 1 to 2 business days
Expected delivery time: - 5 to 13 business days
Expected delivery time: - Standard shipping: 2 to 5 business days - Express shipping: 1 to 2 business days
Expected delivery time: - 5 to 13 business days
Expected delivery time: - Standard shipping: 2 to 5 business days - Express shipping: 1 to 2 business days
Expected delivery time: - 5 to 13 business days
Expected delivery time: - Standard shipping: 2 to 5 business days - Express shipping: 1 to 2 business days
Expected delivery time: - 5 to 13 business days
Expected delivery time: - 5 to 13 business days
Expected delivery time: - Standard shipping: 2 to 5 business days - Express shipping: 1 to 2 business days
Expected delivery time: - 5 to 13 business days
Expected delivery time: - 5 to 13 business days
Expected delivery time: - 5 to 13 business days
Expected delivery time: - Standard shipping: 2 to 5 business days - Express shipping: 1 to 2 business days
Expected delivery time: - 5 to 13 business days
Expected delivery time: - Standard shipping: 2 to 5 business days - Express shipping: 1 to 2 business days
Expected delivery time: - Standard shipping: 2 to 5 business days - Express shipping: 1 to 2 business days
Expected delivery time: - Standard shipping: 2 to 5 business days - Express shipping: 1 to 2 business days
Expected delivery time: - Standard shipping: 2 to 5 business days - Express shipping: 1 to 2 business days
Expected delivery time: - Standard shipping: 2 to 5 business days - Express shipping: 1 to 2 business days
Not served
Expected delivery time: - 5 to 13 business days
Expected delivery time: - Standard shipping: 2 to 5 business days - Express shipping: 1 to 2 business days
Expected delivery time: - Standard shipping: 2 to 5 business days - Express shipping: 1 to 2 business days
Expected delivery time: - Standard shipping: 2 to 5 business days - Express shipping: 1 to 2 business days
Expected delivery time: - Standard shipping: 2 to 5 business days - Express shipping: 1 to 2 business days
Expected delivery time: - 5 to 13 business days
Expected delivery time: - Standard shipping: 2 to 5 business days - Express shipping: 1 to 2 business days
Expected delivery time: - 5 to 13 business days
Expected delivery time: - 5 to 13 business days
Expected delivery time: - 5 to 13 business days
Expected delivery time: - Standard shipping: 2 to 5 business days - Express shipping: 1 to 2 business days
Expected delivery time: - 5 to 13 business days
Expected delivery time: - 5 to 13 business days
Expected delivery time: - 5 to 13 business days
Expected delivery time: - 5 to 13 business days
Expected delivery time: - 5 to 13 business days
Expected delivery time: - 5 to 13 business days
Expected delivery time: - 5 to 13 business days
Expected delivery time: - 5 to 13 business days
Expected delivery time: - 5 to 13 business days
Expected delivery time: - 5 to 13 business days
Expected delivery time: - 5 to 13 business days
Expected delivery time: - 5 to 13 business days
Expected delivery time: - 5 to 13 business days
Expected delivery time: - 5 to 13 business days
Expected delivery time: - 5 to 13 business days
Expected delivery time: - 5 to 13 business days
Expected delivery time: - 5 to 13 business days
Expected delivery time: - 5 to 13 business days
Expected delivery time: - 5 to 13 business days
Expected delivery time: - 5 to 13 business days
Expected delivery time: - 5 to 13 business days
Expected delivery time: - 5 to 13 business days
Expected delivery time: - 5 to 13 business days
Expected delivery time: - 5 to 13 business days
Not served
Expected delivery time: - 5 to 13 business days
Expected delivery time: - 5 to 13 business days
Expected delivery time: - 5 to 13 business days
Expected delivery time: - 5 to 13 business days
Expected delivery time: - 5 to 13 business days
Expected delivery time: - 5 to 13 business days
Expected delivery time: - 5 to 13 business days
Expected delivery time: - 5 to 13 business days
Expected delivery time: - 5 to 13 business days
Expected delivery time: - 5 to 13 business days
Expected delivery time: - 5 to 13 business days
Expected delivery time: - 5 to 13 business days
Expected delivery time: - 5 to 13 business days
Expected delivery time: - 5 to 13 business days
Expected delivery time: - 5 to 13 business days
Expected delivery time: - 5 to 13 business days
Expected delivery time: - 5 to 13 business days
Expected delivery time: - 5 to 13 business days
Expected delivery time: - 5 to 13 business days
Expected delivery time: - 5 to 13 business days
Expected delivery time: - 5 to 13 business days
Expected delivery time: - 5 to 13 business days
Expected delivery time: - 5 to 13 business days
Expected delivery time: - 5 to 13 business days
Expected delivery time: - 5 to 13 business days
Expected delivery time: - 5 to 13 business days
Expected delivery time: - 5 to 13 business days
Expected delivery time: - 5 to 13 business days
Expected delivery time: - 5 to 13 business days
Expected delivery time: - 5 to 13 business days
Expected delivery time: - 5 to 13 business days
Expected delivery time: - 5 to 13 business days
Expected delivery time: - 5 to 13 business days
Expected delivery time: - 5 to 13 business days
Expected delivery time: - 5 to 13 business days
Expected delivery time: - 5 to 13 business days
Expected delivery time: - 5 to 13 business days
Expected delivery time: - 5 to 13 business days
Expected delivery time: - Standard shipping: 2 to 5 business days - Express shipping: 1 to 2 business days
Expected delivery time: - 5 to 13 business days
Expected delivery time: - 5 to 13 business days
Expected delivery time: - 5 to 13 business days
Expected delivery time: - 5 to 13 business days
Expected delivery time: - 5 to 13 business days
Expected delivery time: - 5 to 13 business days
Expected delivery time: - 5 to 13 business days
Expected delivery time: - 5 to 13 business days
Expected delivery time: - 5 to 13 business days
Expected delivery time: - 5 to 13 business days
Expected delivery time: - 5 to 13 business days
Expected delivery time: - 5 to 13 business days
Expected delivery time: - 5 to 13 business days
Expected delivery time: - 5 to 13 business days
Expected delivery time: - 5 to 13 business days
Expected delivery time: - 5 to 13 business days