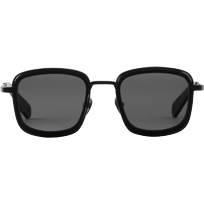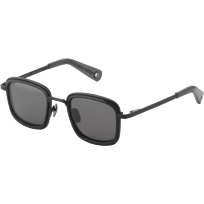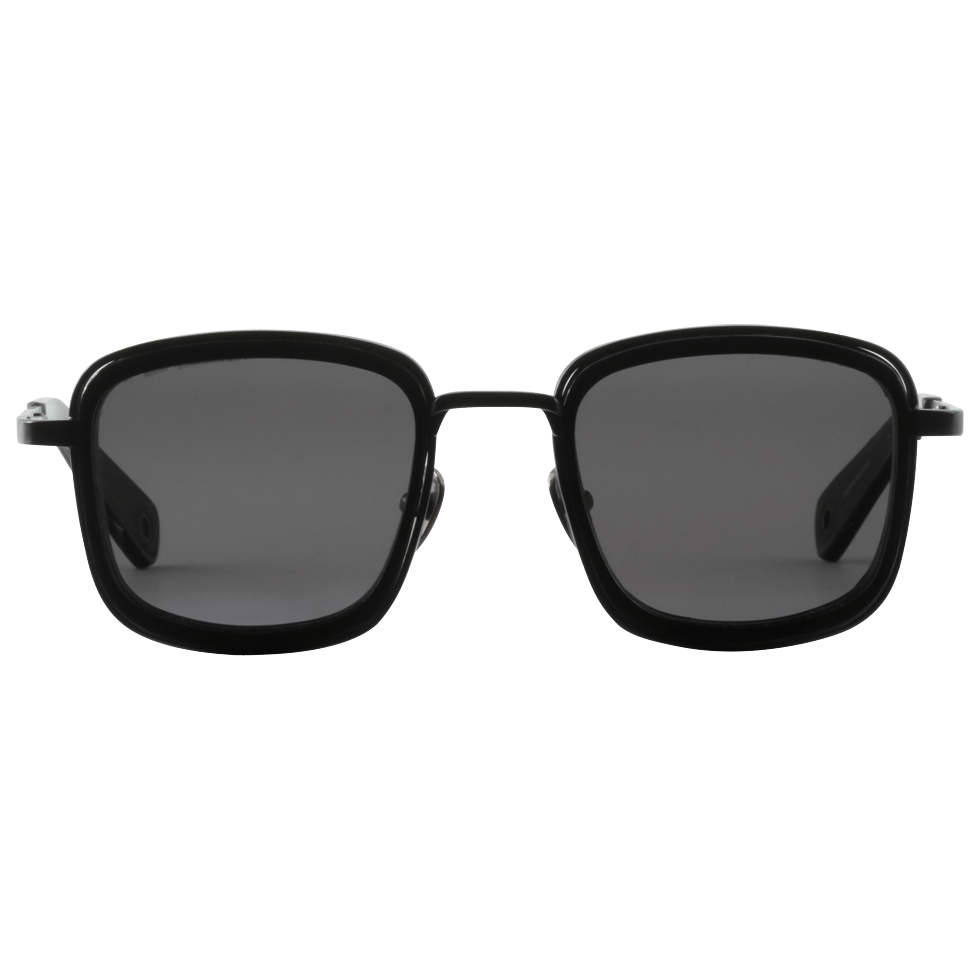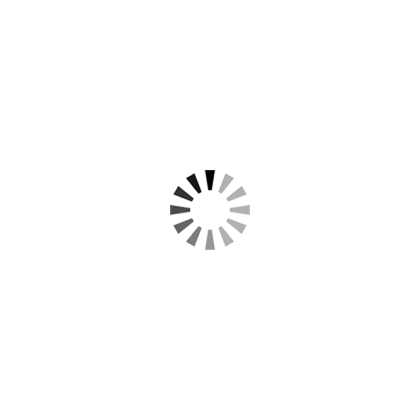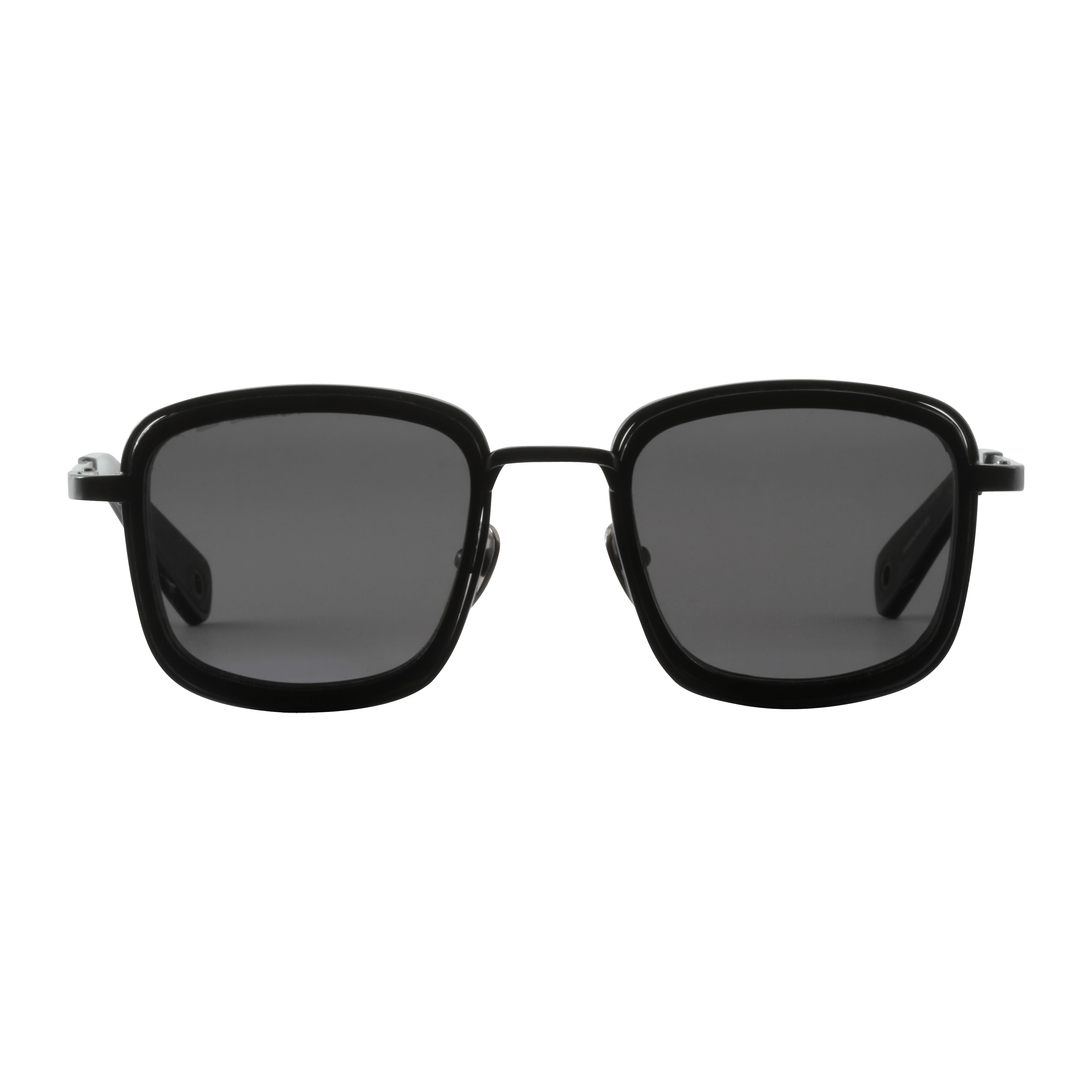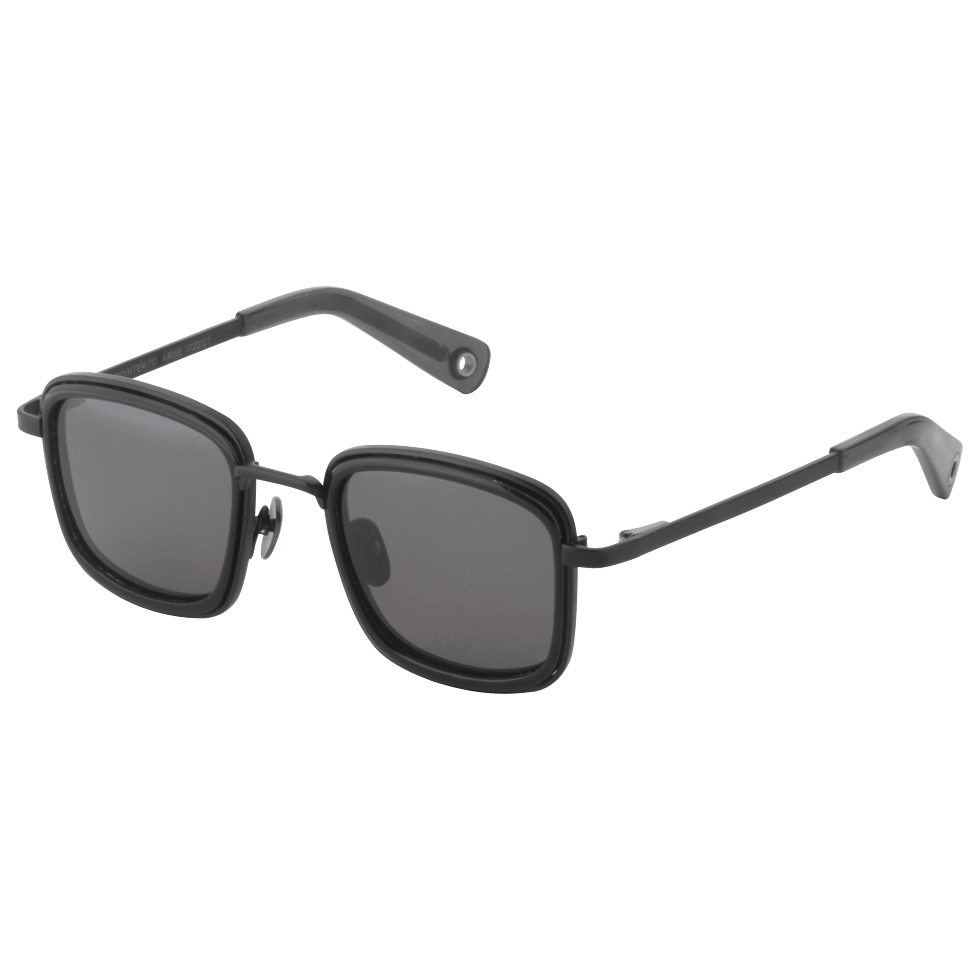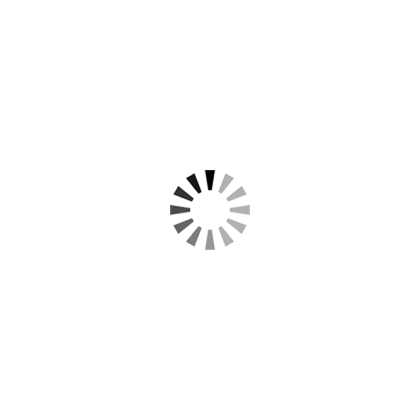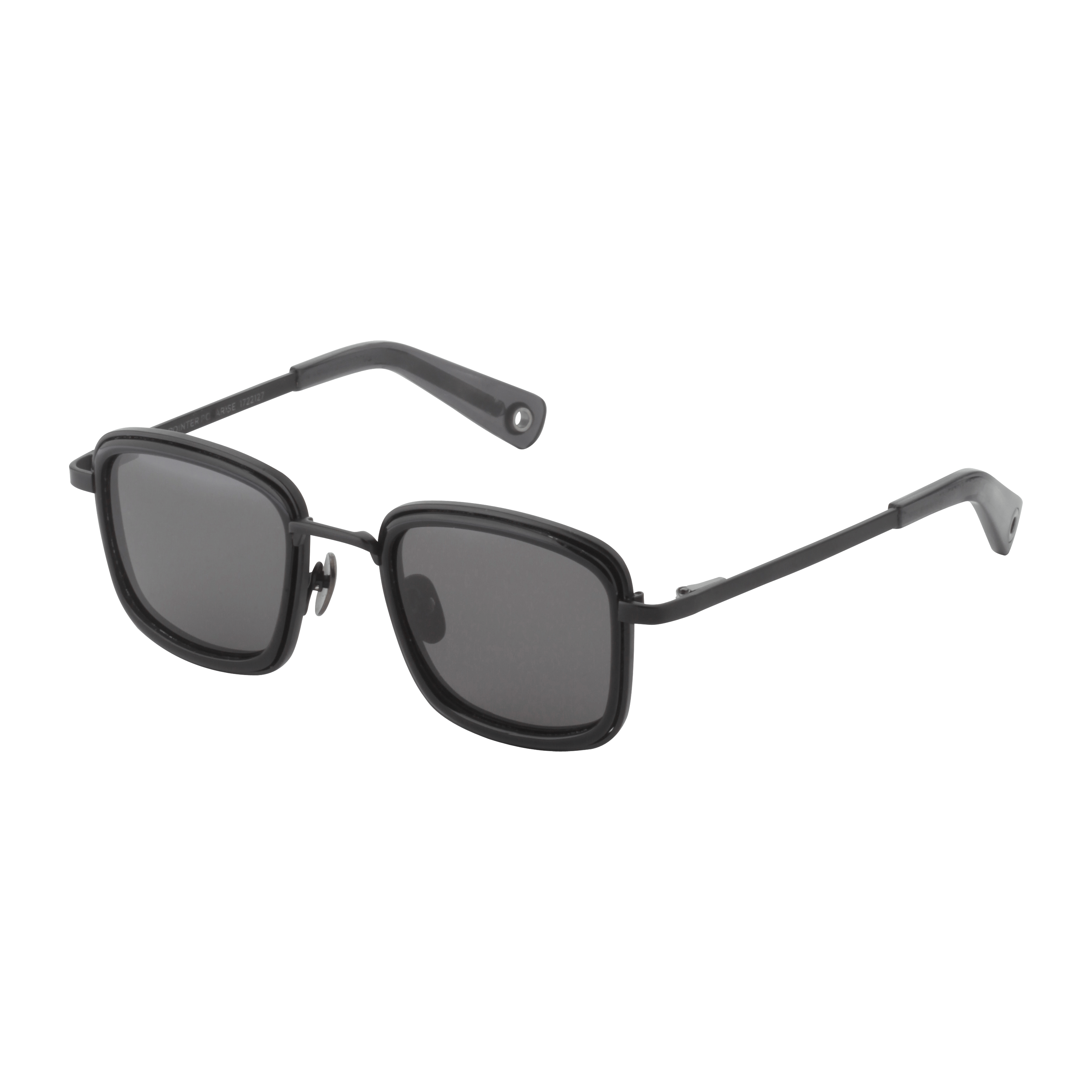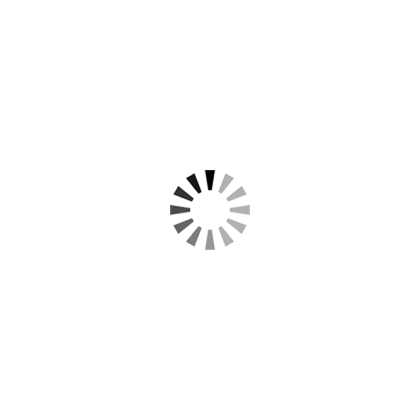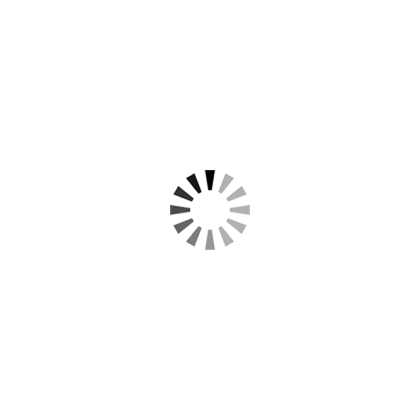 Additional Information
Description
Pointer sunglasses by Vilebrequin are a charming addition to anyone's summer wardrobe. This smoked pair is a marvel of gray and black, with pale grey lines lending definition and style to what could otherwise have been monotonous. Also features convenient eyelets on the earpieces.
Care instructions
Not suitable for washing
Do not bleach
Do not tumble dry
Do not iron
Do not dryclean
Standard Free shipping
Home delivery within 2-6 working days from order confirmation. Please check our FAQ for more details.
Express Delivery
Home delivery within 1-3 working days from order confirmation if order placed before 1pm CET.
30 Days Return Policy
You have 30 days from receipt of your order to return a product purchased from our Online Shop. Please use the return form included in your package.
Where we ship
On our European website, we deliver to the following countries. Click your destination country to get more information about delivery times..
Expected delivery time: - 5 to 13 business days

Expected delivery time: - 5 to 13 business days

Expected delivery time: - 5 to 13 business days

Expected delivery time: - 5 to 13 business days

Expected delivery time: - 5 to 13 business days

Expected delivery time: - 5 to 13 business days

Expected delivery time: - 5 to 13 business days

Expected delivery time: - 5 to 13 business days

Expected delivery time: - 5 to 13 business days

Expected delivery time: - 5 to 13 business days

Expected delivery time: - 5 to 13 business days

Expected delivery time: - 5 to 13 business days

Expected delivery time: - 5 to 13 business days

Expected delivery time: - 5 to 13 business days

Expected delivery time: - 5 to 13 business days

Expected delivery time: - 5 to 13 business days

Expected delivery time: - 5 to 13 business days

Expected delivery time: - 5 to 13 business days

Expected delivery time: - 5 to 13 business days

Expected delivery time: - 5 to 13 business days

Expected delivery time: - 5 to 13 business days

Expected delivery time: - 5 to 13 business days

Expected delivery time: - 5 to 13 business days

Expected delivery time: - 5 to 13 business days

Expected delivery time: - 5 to 13 business days

Expected delivery time: - 5 to 13 business days

Expected delivery time: - 5 to 13 business days

Expected delivery time: - 5 to 13 business days

Expected delivery time: - 5 to 13 business days

Expected delivery time: - 5 to 13 business days

Expected delivery time: - 5 to 13 business days

Expected delivery time: - 5 to 13 business days

Expected delivery time: - 5 to 13 business days

Expected delivery time: - 5 to 13 business days

Expected delivery time: - 5 to 13 business days

Expected delivery time: - 5 to 13 business days

Expected delivery time: - 5 to 13 business days

Expected delivery time: - 5 to 13 business days

Expected delivery time: - 5 to 13 business days

Expected delivery time: - 5 to 13 business days

Expected delivery time: - 5 to 13 business days

Expected delivery time: - 5 to 13 business days

Expected delivery time: - 5 to 13 business days

Expected delivery time: - 5 to 13 business days

Expected delivery time: - 5 to 13 business days

Expected delivery time: - 5 to 13 business days

Expected delivery time: - 5 to 13 business days

Expected delivery time: - 5 to 13 business days

Expected delivery time: - 5 to 13 business days

Expected delivery time: - 5 to 13 business days

Expected delivery time: - 5 to 13 business days

Expected delivery time: - 5 to 13 business days

Expected delivery time: - 5 to 13 business days

Expected delivery time: - 5 to 13 business days

Expected delivery time: - 5 to 13 business days

Expected delivery time: - 5 to 13 business days

Expected delivery time: - 5 to 13 business days
Expected delivery time: - 5 to 13 business days

Expected delivery time: - 5 to 13 business days

Expected delivery time: - 5 to 13 business days

Expected delivery time: - 5 to 13 business days

Expected delivery time: - 5 to 13 business days
Expected delivery time: - 5 to 13 business days

Expected delivery time: - 5 to 13 business days

Expected delivery time: - 5 to 13 business days

Expected delivery time: - 5 to 13 business days

Expected delivery time: - 5 to 13 business days

Expected delivery time: - 5 to 13 business days

Expected delivery time: - 5 to 13 business days

Expected delivery time: - 5 to 13 business days

Expected delivery time: - 5 to 13 business days

Expected delivery time: - 5 to 13 business days

Expected delivery time: - 5 to 13 business days

Expected delivery time: - 5 to 13 business days

Expected delivery time: - 5 to 13 business days

Expected delivery time: - 5 to 13 business days

Expected delivery time: - 5 to 13 business days

Expected delivery time: - 5 to 13 business days

Expected delivery time: - 5 to 13 business days

Expected delivery time: - 5 to 13 business days

Not served

Expected delivery time: - 5 to 13 business days

Expected delivery time: - 5 to 13 business days

Expected delivery time: - 5 to 13 business days

Expected delivery time: - 5 to 13 business days

Expected delivery time: - 5 to 13 business days

Expected delivery time: - 5 to 13 business days

Expected delivery time: - 5 to 13 business days

Expected delivery time: - 5 to 13 business days

Expected delivery time: - 5 to 13 business days

Expected delivery time: - 5 to 13 business days

Expected delivery time: - 5 to 13 business days

Expected delivery time: - 5 to 13 business days

Expected delivery time: - 5 to 13 business days

Expected delivery time: - 5 to 13 business days

Expected delivery time: - 5 to 13 business days

Expected delivery time: - 5 to 13 business days

Expected delivery time: - 5 to 13 business days

Expected delivery time: - 5 to 13 business days

Expected delivery time: - 5 to 13 business days

Expected delivery time: - 5 to 13 business days

Expected delivery time: - 5 to 13 business days

Expected delivery time: - 5 to 13 business days

Expected delivery time: - 5 to 13 business days

Expected delivery time: - 5 to 13 business days

Expected delivery time: - 5 to 13 business days

Expected delivery time: - 5 to 13 business days

Expected delivery time: - 5 to 13 business days

Expected delivery time: - 5 to 13 business days

Expected delivery time: - 5 to 13 business days

Expected delivery time: - 5 to 13 business days

Expected delivery time: - 5 to 13 business days

Expected delivery time: - 5 to 13 business days

Expected delivery time: - 5 to 13 business days

Expected delivery time: - 5 to 13 business days
Expected delivery time: - 5 to 13 business days

Expected delivery time: - 5 to 13 business days

Expected delivery time: - Standard shipping: 2 to 5 business days - Express shipping: 1 to 2 business days

Expected delivery time: - Standard shipping: 2 to 5 business days - Express shipping: 1 to 2 business days

Expected delivery time: - Standard shipping: 2 to 5 business days - Express shipping: 1 to 2 business days

Expected delivery time: - Standard shipping: 2 to 5 business days - Express shipping: 1 to 2 business days

Expected delivery time: - Standard shipping: 2 to 5 business days - Express shipping: 1 to 2 business days

Expected delivery time: - 5 to 13 business days

Expected delivery time: - 5 to 13 business days

Expected delivery time: - Standard shipping: 2 to 5 business days - Express shipping: 1 to 2 business days

Not served

Expected delivery time: - Standard shipping: 2 to 5 business days - Express shipping: 1 to 2 business days

Expected delivery time: - 5 to 13 business days

Expected delivery time: - 5 to 13 business days

Expected delivery time: - 5 to 13 business days

Expected delivery time: - Standard shipping: 2 to 5 business days - Express shipping: 1 to 2 business days

Expected delivery time: - Standard shipping: 2 to 5 business days - Express shipping: 1 to 2 business days

Expected delivery time: - 5 to 13 business days

Expected delivery time: - 5 to 13 business days

Expected delivery time: - 5 to 13 business days

Expected delivery time: - 5 to 13 business days

Expected delivery time: - Standard shipping: 2 to 5 business days - Express shipping: 1 to 2 business days

Expected delivery time: - Standard shipping: 2 to 5 business days - Express shipping: 1 to 2 business days

Expected delivery time: - Standard shipping: 2 to 5 business days - Express shipping: 1 to 2 business days

Expected delivery time: - 5 to 13 business days

Expected delivery time: - Standard shipping: 2 to 5 business days - Express shipping: 1 to 2 business days

Expected delivery time: - 5 to 13 business days

Expected delivery time: - 5 to 13 business days

Expected delivery time: - 5 to 13 business days

Expected delivery time: - Standard shipping: 2 to 5 business days - Express shipping: 1 to 2 business days

Expected delivery time: - Standard shipping: 2 to 5 business days - Express shipping: 1 to 2 business days

Expected delivery time: - Standard shipping: 2 to 5 business days - Express shipping: 1 to 2 business days

Expected delivery time: - Standard shipping: 2 to 5 business days - Express shipping: 1 to 2 business days

Expected delivery time: - Standard shipping: 2 to 5 business days - Express shipping: 1 to 2 business days

Expected delivery time: - 5 to 13 business days

Expected delivery time: - 5 to 13 business days

Expected delivery time: - Standard shipping: 2 to 5 business days - Express shipping: 1 to 2 business days

Expected delivery time: - Standard shipping: 2 to 5 business days - Express shipping: 1 to 2 business days

Expected delivery time: - 5 to 13 business days

Expected delivery time: - 5 to 13 business days

Expected delivery time: - Standard shipping: 2 to 5 business days - Express shipping: 1 to 2 business days

Expected delivery time: - 5 to 13 business days

Expected delivery time: - Standard shipping: 2 to 5 business days - Express shipping: 1 to 2 business days

Expected delivery time: - Standard shipping: 2 to 5 business days - Express shipping: 1 to 2 business days

Expected delivery time: - 5 to 13 business days

Expected delivery time: - 5 to 13 business days

Expected delivery time: - 5 to 13 business days

Expected delivery time: - 5 to 13 business days

Expected delivery time: - Standard shipping: 2 to 5 business days - Express shipping: 1 to 2 business days

Expected delivery time: - Standard shipping: 2 to 5 business days - Express shipping: 1 to 2 business days

Expected delivery time: - Standard shipping: 2 to 5 business days - Express shipping: 1 to 2 business days

Expected delivery time: - Standard shipping: 2 to 5 business days - Express shipping: 1 to 2 business days

Expected delivery time: - Standard shipping: 2 to 5 business days - Express shipping: 1 to 2 business days
Expected delivery time: - 5 to 13 business days

Expected delivery time: - 5 to 13 business days

Expected delivery time: - 5 to 13 business days

Expected delivery time: - 5 to 13 business days

Expected delivery time: - 5 to 13 business days

Expected delivery time: - 5 to 13 business days

Expected delivery time: - 5 to 13 business days

Expected delivery time: - 5 to 13 business days

Expected delivery time: - 5 to 13 business days

Expected delivery time: - 5 to 13 business days

Expected delivery time: - 5 to 13 business days

Expected delivery time: - 5 to 13 business days

Expected delivery time: - 5 to 13 business days

Expected delivery time: - 5 to 13 business days

Expected delivery time: - 5 to 13 business days

Expected delivery time: - 5 to 13 business days

Expected delivery time: - 5 to 13 business days

Expected delivery time: - 5 to 13 business days

Expected delivery time: - 5 to 13 business days

Expected delivery time: - 5 to 13 business days

Expected delivery time: - 5 to 13 business days

Expected delivery time: - 5 to 13 business days

Expected delivery time: - 5 to 13 business days

Expected delivery time: - 5 to 13 business days

Expected delivery time: - 5 to 13 business days

Expected delivery time: - 5 to 13 business days

Expected delivery time: - 5 to 13 business days

Expected delivery time: - 5 to 13 business days

Expected delivery time: - 5 to 13 business days

Expected delivery time: - 5 to 13 business days

Expected delivery time: - 5 to 13 business days

Expected delivery time: - 5 to 13 business days

Expected delivery time: - 5 to 13 business days

Expected delivery time: - 5 to 13 business days

Expected delivery time: - 5 to 13 business days

Not served

Expected delivery time: - 5 to 13 business days

Expected delivery time: - 5 to 13 business days

Expected delivery time: - 5 to 13 business days
Expected delivery time: - 5 to 13 business days

Expected delivery time: - 5 to 13 business days

Expected delivery time: - 5 to 13 business days

Expected delivery time: - 5 to 13 business days

Expected delivery time: - 5 to 13 business days

Expected delivery time: - 5 to 13 business days

Expected delivery time: - 5 to 13 business days

Expected delivery time: - 5 to 13 business days

Expected delivery time: - 5 to 13 business days

Expected delivery time: - 5 to 13 business days

Expected delivery time: - 5 to 13 business days

Expected delivery time: - 5 to 13 business days

Expected delivery time: - 5 to 13 business days

Expected delivery time: - 5 to 13 business days

Expected delivery time: - 5 to 13 business days

Expected delivery time: - 5 to 13 business days

Expected delivery time: - 5 to 13 business days

Expected delivery time: - 5 to 13 business days

Expected delivery time: - 5 to 13 business days

Expected delivery time: - 5 to 13 business days

Expected delivery time: - 5 to 13 business days

Expected delivery time: - 5 to 13 business days

Expected delivery time: - 5 to 13 business days

Expected delivery time: - 5 to 13 business days

Expected delivery time: - 5 to 13 business days

Expected delivery time: - Standard shipping: 2 to 5 business days - Express shipping: 1 to 2 business days
Expected delivery time: - 5 to 13 business days

Expected delivery time: - 5 to 13 business days

Expected delivery time: - 5 to 13 business days

Expected delivery time: - 5 to 13 business days

Expected delivery time: - 5 to 13 business days

Expected delivery time: - 5 to 13 business days

Expected delivery time: - 5 to 13 business days

Expected delivery time: - 5 to 13 business days

Expected delivery time: - 5 to 13 business days

Expected delivery time: - 5 to 13 business days

Expected delivery time: - 5 to 13 business days

Expected delivery time: - 5 to 13 business days

Expected delivery time: - 5 to 13 business days

Expected delivery time: - 5 to 13 business days
Expected delivery time: - 5 to 13 business days
Expected delivery time: - 5 to 13 business days
Expected delivery time: - 5 to 13 business days
Expected delivery time: - 5 to 13 business days
Expected delivery time: - 5 to 13 business days
Expected delivery time: - 5 to 13 business days
Expected delivery time: - 5 to 13 business days
Expected delivery time: - 5 to 13 business days
Expected delivery time: - 5 to 13 business days
Expected delivery time: - 5 to 13 business days
Expected delivery time: - 5 to 13 business days
Expected delivery time: - 5 to 13 business days
Expected delivery time: - 5 to 13 business days
Expected delivery time: - 5 to 13 business days
Expected delivery time: - 5 to 13 business days
Expected delivery time: - 5 to 13 business days
Expected delivery time: - 5 to 13 business days
Expected delivery time: - 5 to 13 business days
Expected delivery time: - 5 to 13 business days
Expected delivery time: - 5 to 13 business days
Expected delivery time: - 5 to 13 business days
Expected delivery time: - 5 to 13 business days
Expected delivery time: - 5 to 13 business days
Expected delivery time: - 5 to 13 business days
Expected delivery time: - 5 to 13 business days
Expected delivery time: - 5 to 13 business days
Expected delivery time: - 5 to 13 business days
Expected delivery time: - 5 to 13 business days
Expected delivery time: - 5 to 13 business days
Expected delivery time: - 5 to 13 business days
Expected delivery time: - 5 to 13 business days
Expected delivery time: - 5 to 13 business days
Expected delivery time: - 5 to 13 business days
Expected delivery time: - 5 to 13 business days
Expected delivery time: - 5 to 13 business days
Expected delivery time: - 5 to 13 business days
Expected delivery time: - 5 to 13 business days
Expected delivery time: - 5 to 13 business days
Expected delivery time: - 5 to 13 business days
Expected delivery time: - 5 to 13 business days
Expected delivery time: - 5 to 13 business days
Expected delivery time: - 5 to 13 business days
Expected delivery time: - 5 to 13 business days
Expected delivery time: - 5 to 13 business days
Expected delivery time: - 5 to 13 business days
Expected delivery time: - 5 to 13 business days
Expected delivery time: - 5 to 13 business days
Expected delivery time: - 5 to 13 business days
Expected delivery time: - 5 to 13 business days
Expected delivery time: - 5 to 13 business days
Expected delivery time: - 5 to 13 business days
Expected delivery time: - 5 to 13 business days
Expected delivery time: - 5 to 13 business days
Expected delivery time: - 5 to 13 business days
Expected delivery time: - 5 to 13 business days
Expected delivery time: - 5 to 13 business days
Expected delivery time: - 5 to 13 business days
Expected delivery time: - 5 to 13 business days
Expected delivery time: - 5 to 13 business days
Expected delivery time: - 5 to 13 business days
Expected delivery time: - 5 to 13 business days
Expected delivery time: - 5 to 13 business days
Expected delivery time: - 5 to 13 business days
Expected delivery time: - 5 to 13 business days
Expected delivery time: - 5 to 13 business days
Expected delivery time: - 5 to 13 business days
Expected delivery time: - 5 to 13 business days
Expected delivery time: - 5 to 13 business days
Expected delivery time: - 5 to 13 business days
Expected delivery time: - 5 to 13 business days
Expected delivery time: - 5 to 13 business days
Expected delivery time: - 5 to 13 business days
Expected delivery time: - 5 to 13 business days
Expected delivery time: - 5 to 13 business days
Expected delivery time: - 5 to 13 business days
Expected delivery time: - 5 to 13 business days
Expected delivery time: - 5 to 13 business days
Expected delivery time: - 5 to 13 business days
Expected delivery time: - 5 to 13 business days
Not served
Expected delivery time: - 5 to 13 business days
Expected delivery time: - 5 to 13 business days
Expected delivery time: - 5 to 13 business days
Expected delivery time: - 5 to 13 business days
Expected delivery time: - 5 to 13 business days
Expected delivery time: - 5 to 13 business days
Expected delivery time: - 5 to 13 business days
Expected delivery time: - 5 to 13 business days
Expected delivery time: - 5 to 13 business days
Expected delivery time: - 5 to 13 business days
Expected delivery time: - 5 to 13 business days
Expected delivery time: - 5 to 13 business days
Expected delivery time: - 5 to 13 business days
Expected delivery time: - 5 to 13 business days
Expected delivery time: - 5 to 13 business days
Expected delivery time: - 5 to 13 business days
Expected delivery time: - 5 to 13 business days
Expected delivery time: - 5 to 13 business days
Expected delivery time: - 5 to 13 business days
Expected delivery time: - 5 to 13 business days
Expected delivery time: - 5 to 13 business days
Expected delivery time: - 5 to 13 business days
Expected delivery time: - 5 to 13 business days
Expected delivery time: - 5 to 13 business days
Expected delivery time: - 5 to 13 business days
Expected delivery time: - 5 to 13 business days
Expected delivery time: - 5 to 13 business days
Expected delivery time: - 5 to 13 business days
Expected delivery time: - 5 to 13 business days
Expected delivery time: - 5 to 13 business days
Expected delivery time: - 5 to 13 business days
Expected delivery time: - 5 to 13 business days
Expected delivery time: - 5 to 13 business days
Expected delivery time: - 5 to 13 business days
Expected delivery time: - 5 to 13 business days
Expected delivery time: - 5 to 13 business days
Expected delivery time: - 5 to 13 business days
Expected delivery time: - 5 to 13 business days
Expected delivery time: - Standard shipping: 2 to 5 business days - Express shipping: 1 to 2 business days
Expected delivery time: - 5 to 13 business days
Expected delivery time: - Standard shipping: 2 to 5 business days - Express shipping: 1 to 2 business days
Expected delivery time: - 5 to 13 business days
Expected delivery time: - 5 to 13 business days
Expected delivery time: - Standard shipping: 2 to 5 business days - Express shipping: 1 to 2 business days
Expected delivery time: - Standard shipping: 2 to 5 business days - Express shipping: 1 to 2 business days
Expected delivery time: - Standard shipping: 2 to 5 business days - Express shipping: 1 to 2 business days
Expected delivery time: - Standard shipping: 2 to 5 business days - Express shipping: 1 to 2 business days
Expected delivery time: - Standard shipping: 2 to 5 business days - Express shipping: 1 to 2 business days
Expected delivery time: - 5 to 13 business days
Expected delivery time: - Standard shipping: 2 to 5 business days - Express shipping: 1 to 2 business days
Expected delivery time: - Standard shipping: 2 to 5 business days - Express shipping: 1 to 2 business days
Expected delivery time: - Standard shipping: 2 to 5 business days - Express shipping: 1 to 2 business days
Expected delivery time: - 5 to 13 business days
Expected delivery time: - Standard shipping: 2 to 5 business days - Express shipping: 1 to 2 business days
Expected delivery time: - 5 to 13 business days
Expected delivery time: - Standard shipping: 2 to 5 business days - Express shipping: 1 to 2 business days
Expected delivery time: - 5 to 13 business days
Expected delivery time: - Standard shipping: 2 to 5 business days - Express shipping: 1 to 2 business days
Expected delivery time: - 5 to 13 business days
Expected delivery time: - Standard shipping: 2 to 5 business days - Express shipping: 1 to 2 business days
Expected delivery time: - 5 to 13 business days
Expected delivery time: - Standard shipping: 2 to 5 business days - Express shipping: 1 to 2 business days
Expected delivery time: - 5 to 13 business days
Expected delivery time: - 5 to 13 business days
Expected delivery time: - Standard shipping: 2 to 5 business days - Express shipping: 1 to 2 business days
Expected delivery time: - 5 to 13 business days
Expected delivery time: - 5 to 13 business days
Expected delivery time: - 5 to 13 business days
Expected delivery time: - Standard shipping: 2 to 5 business days - Express shipping: 1 to 2 business days
Expected delivery time: - 5 to 13 business days
Expected delivery time: - Standard shipping: 2 to 5 business days - Express shipping: 1 to 2 business days
Expected delivery time: - Standard shipping: 2 to 5 business days - Express shipping: 1 to 2 business days
Expected delivery time: - Standard shipping: 2 to 5 business days - Express shipping: 1 to 2 business days
Expected delivery time: - Standard shipping: 2 to 5 business days - Express shipping: 1 to 2 business days
Expected delivery time: - Standard shipping: 2 to 5 business days - Express shipping: 1 to 2 business days
Not served
Expected delivery time: - 5 to 13 business days
Expected delivery time: - Standard shipping: 2 to 5 business days - Express shipping: 1 to 2 business days
Expected delivery time: - Standard shipping: 2 to 5 business days - Express shipping: 1 to 2 business days
Expected delivery time: - Standard shipping: 2 to 5 business days - Express shipping: 1 to 2 business days
Expected delivery time: - Standard shipping: 2 to 5 business days - Express shipping: 1 to 2 business days
Expected delivery time: - 5 to 13 business days
Expected delivery time: - Standard shipping: 2 to 5 business days - Express shipping: 1 to 2 business days
Expected delivery time: - 5 to 13 business days
Expected delivery time: - 5 to 13 business days
Expected delivery time: - 5 to 13 business days
Expected delivery time: - Standard shipping: 2 to 5 business days - Express shipping: 1 to 2 business days
Expected delivery time: - 5 to 13 business days
Expected delivery time: - 5 to 13 business days
Expected delivery time: - 5 to 13 business days
Expected delivery time: - 5 to 13 business days
Expected delivery time: - 5 to 13 business days
Expected delivery time: - 5 to 13 business days
Expected delivery time: - 5 to 13 business days
Expected delivery time: - 5 to 13 business days
Expected delivery time: - 5 to 13 business days
Expected delivery time: - 5 to 13 business days
Expected delivery time: - 5 to 13 business days
Expected delivery time: - 5 to 13 business days
Expected delivery time: - 5 to 13 business days
Expected delivery time: - 5 to 13 business days
Expected delivery time: - 5 to 13 business days
Expected delivery time: - 5 to 13 business days
Expected delivery time: - 5 to 13 business days
Expected delivery time: - 5 to 13 business days
Expected delivery time: - 5 to 13 business days
Expected delivery time: - 5 to 13 business days
Expected delivery time: - 5 to 13 business days
Expected delivery time: - 5 to 13 business days
Expected delivery time: - 5 to 13 business days
Expected delivery time: - 5 to 13 business days
Not served
Expected delivery time: - 5 to 13 business days
Expected delivery time: - 5 to 13 business days
Expected delivery time: - 5 to 13 business days
Expected delivery time: - 5 to 13 business days
Expected delivery time: - 5 to 13 business days
Expected delivery time: - 5 to 13 business days
Expected delivery time: - 5 to 13 business days
Expected delivery time: - 5 to 13 business days
Expected delivery time: - 5 to 13 business days
Expected delivery time: - 5 to 13 business days
Expected delivery time: - 5 to 13 business days
Expected delivery time: - 5 to 13 business days
Expected delivery time: - 5 to 13 business days
Expected delivery time: - 5 to 13 business days
Expected delivery time: - 5 to 13 business days
Expected delivery time: - 5 to 13 business days
Expected delivery time: - 5 to 13 business days
Expected delivery time: - 5 to 13 business days
Expected delivery time: - 5 to 13 business days
Expected delivery time: - 5 to 13 business days
Expected delivery time: - 5 to 13 business days
Expected delivery time: - 5 to 13 business days
Expected delivery time: - 5 to 13 business days
Expected delivery time: - 5 to 13 business days
Expected delivery time: - 5 to 13 business days
Expected delivery time: - 5 to 13 business days
Expected delivery time: - 5 to 13 business days
Expected delivery time: - 5 to 13 business days
Expected delivery time: - 5 to 13 business days
Expected delivery time: - 5 to 13 business days
Expected delivery time: - 5 to 13 business days
Expected delivery time: - 5 to 13 business days
Expected delivery time: - 5 to 13 business days
Expected delivery time: - 5 to 13 business days
Expected delivery time: - 5 to 13 business days
Expected delivery time: - 5 to 13 business days
Expected delivery time: - 5 to 13 business days
Expected delivery time: - 5 to 13 business days
Expected delivery time: - Standard shipping: 2 to 5 business days - Express shipping: 1 to 2 business days
Expected delivery time: - 5 to 13 business days
Expected delivery time: - 5 to 13 business days
Expected delivery time: - 5 to 13 business days
Expected delivery time: - 5 to 13 business days
Expected delivery time: - 5 to 13 business days
Expected delivery time: - 5 to 13 business days
Expected delivery time: - 5 to 13 business days
Expected delivery time: - 5 to 13 business days
Expected delivery time: - 5 to 13 business days
Expected delivery time: - 5 to 13 business days
Expected delivery time: - 5 to 13 business days
Expected delivery time: - 5 to 13 business days
Expected delivery time: - 5 to 13 business days
Expected delivery time: - 5 to 13 business days
Expected delivery time: - 5 to 13 business days
Expected delivery time: - 5 to 13 business days