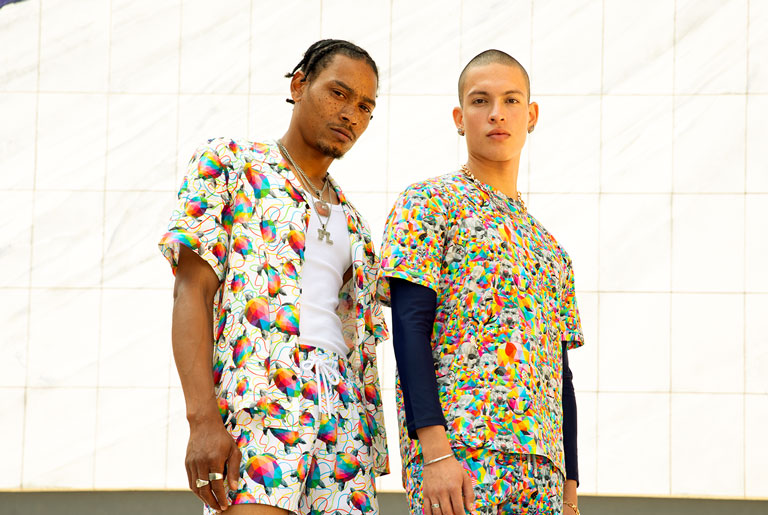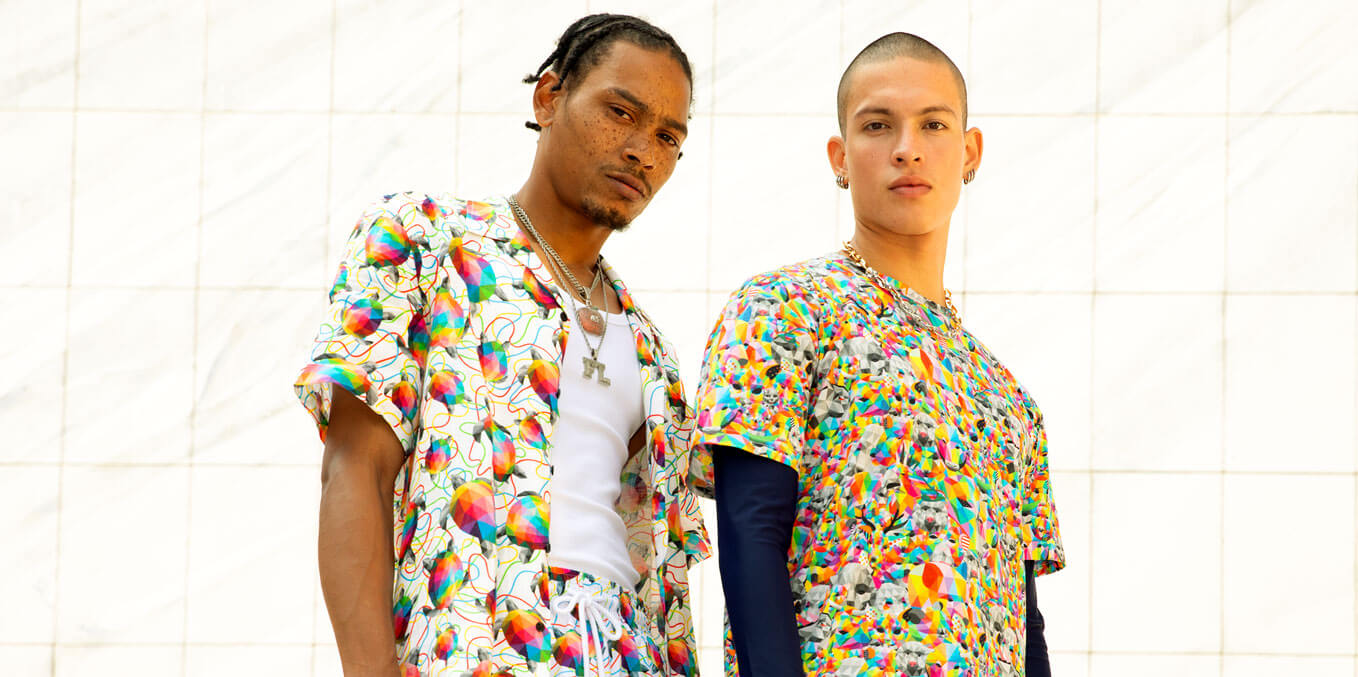 COLLIDE- OSCOPE!
23 October 2023 - Collaborations
Okuda San Miguel and Vilebrequin's worlds collide colorfully for a new art collaboration that bridge the boundaries.
this is a decorative banner video and does not convey important information
BRINDGING BOUNDARIES
A technicolor promenade between land and sea, the new 14-piece capsule with internationally acclaimed contemporary artist Okuda San Miguel takes Pop Surrealism from the streets to the beach. And back again.
FREEDOM AND FANTASY
Bathed in geometric harmonies and intense colors, Okuda San Miguel's artworks feel like they are from a parallel universe. His kaleidoscopic patterns break down boundaries between modernity and our roots, the human world and the animal kingdom, shapes and identities. Like Vilebrequin's own designs, they exist to promote fantasy and freedom.