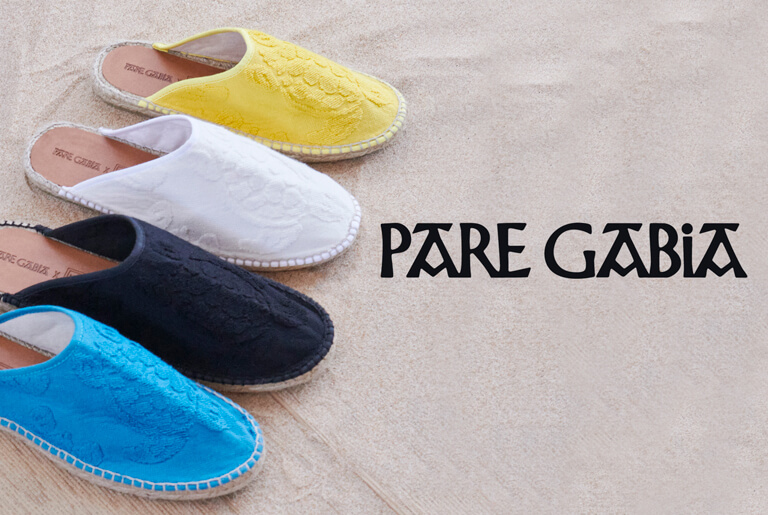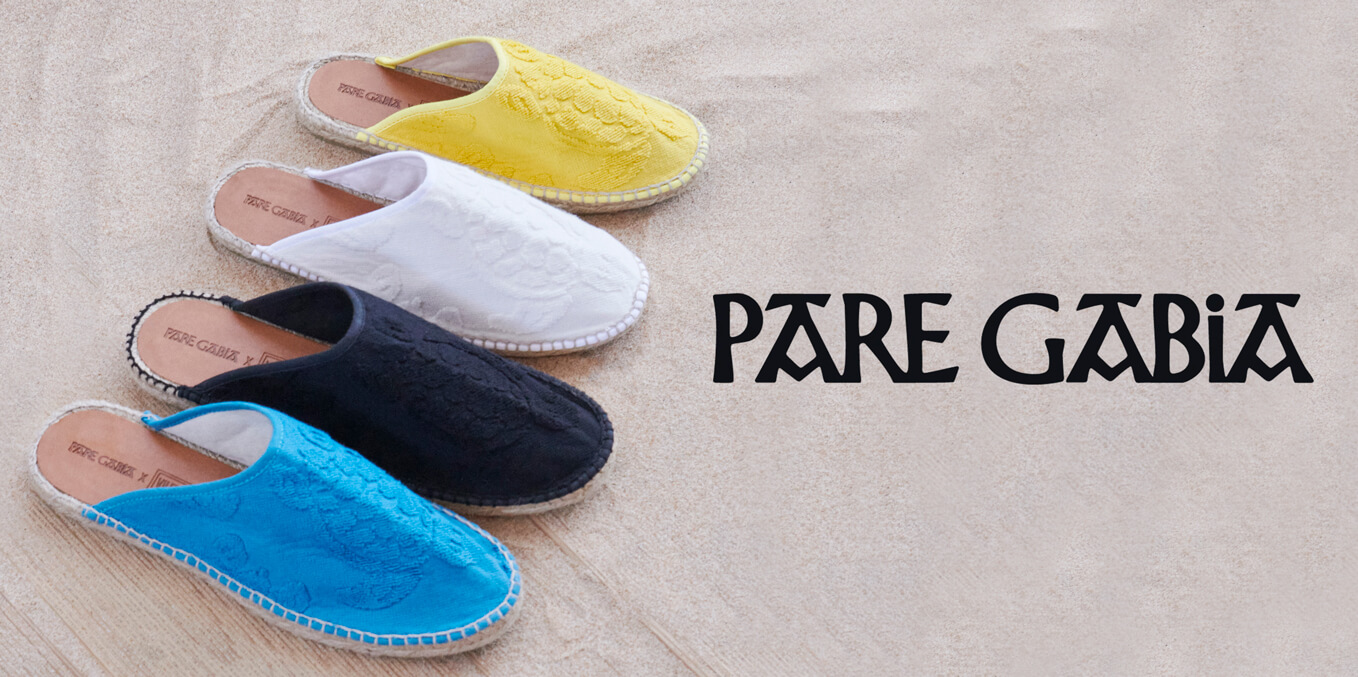 VILEBREQUIN X PARE GABIA
12 June 2023 - Collaborations
Head coast to coast this summer with a fresh new take on vacation footwear: the espadrille mule!
this is a decorative banner video and does not convey important information
Vilebrequin and storied espadrille maker Pare Gabia have paired up to change up the quintessential summer shoe. Elegance, freedom, exceptional quality: the Basque house, founded in 1935, has a similar philosophy to the swimwear legend from Saint-Tropez!
Our Houses bonded over another thing: sustainable summering. Vilebrequin's signature playful colors and designs effortlessly shine on a lightweight and ultra-comfortable unisex model.
Mindfully crafted on French soil using exclusively natural and recycled materials, Vilebrequin x Pare Gabia espadrille mules come in four essential colorways—black, white, turquoise, and sun. The "pied" de résistance: a hand-embroidered Vilebrequin turtle logo.