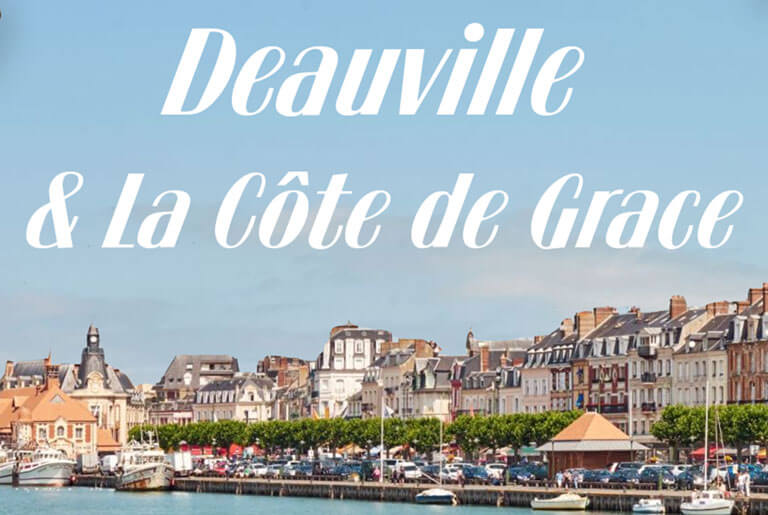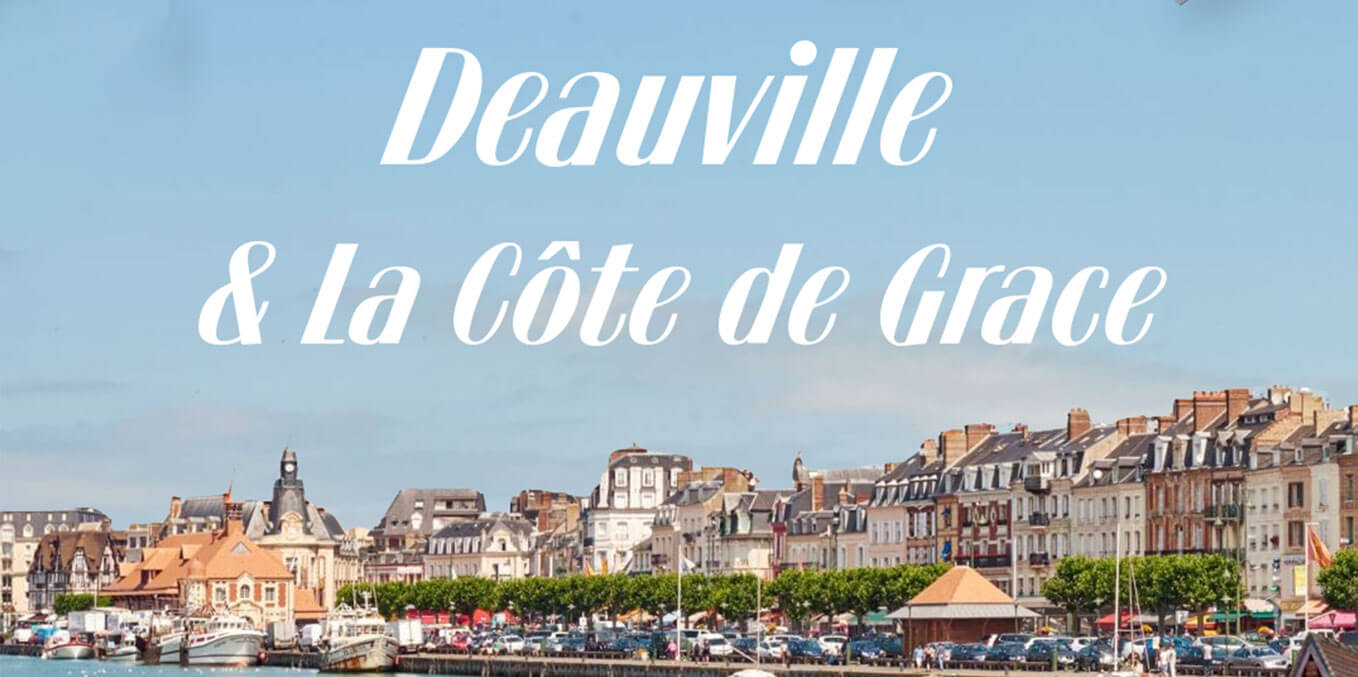 IN SEARCH OF DEAUVILLE & THE CÔTE DE GRÂCE
09 October 2023 - Destinations
Sometimes, it's good to change it up! As long as the alternative is… French enough.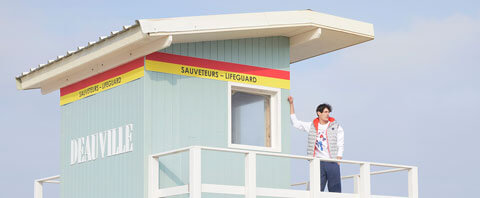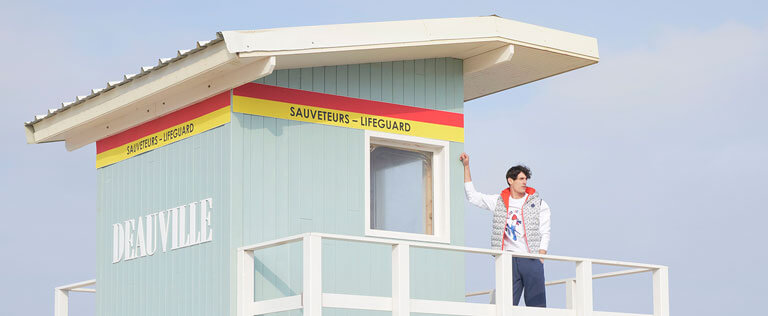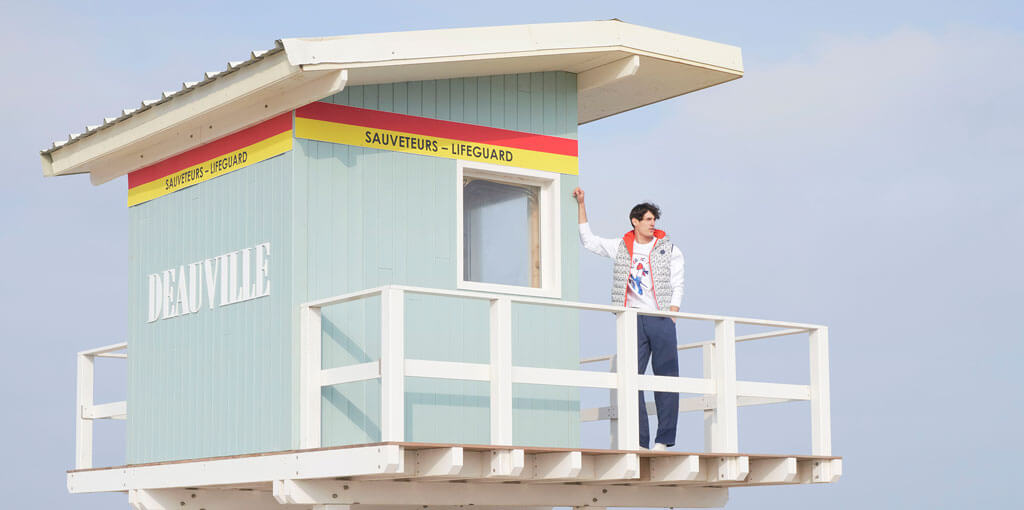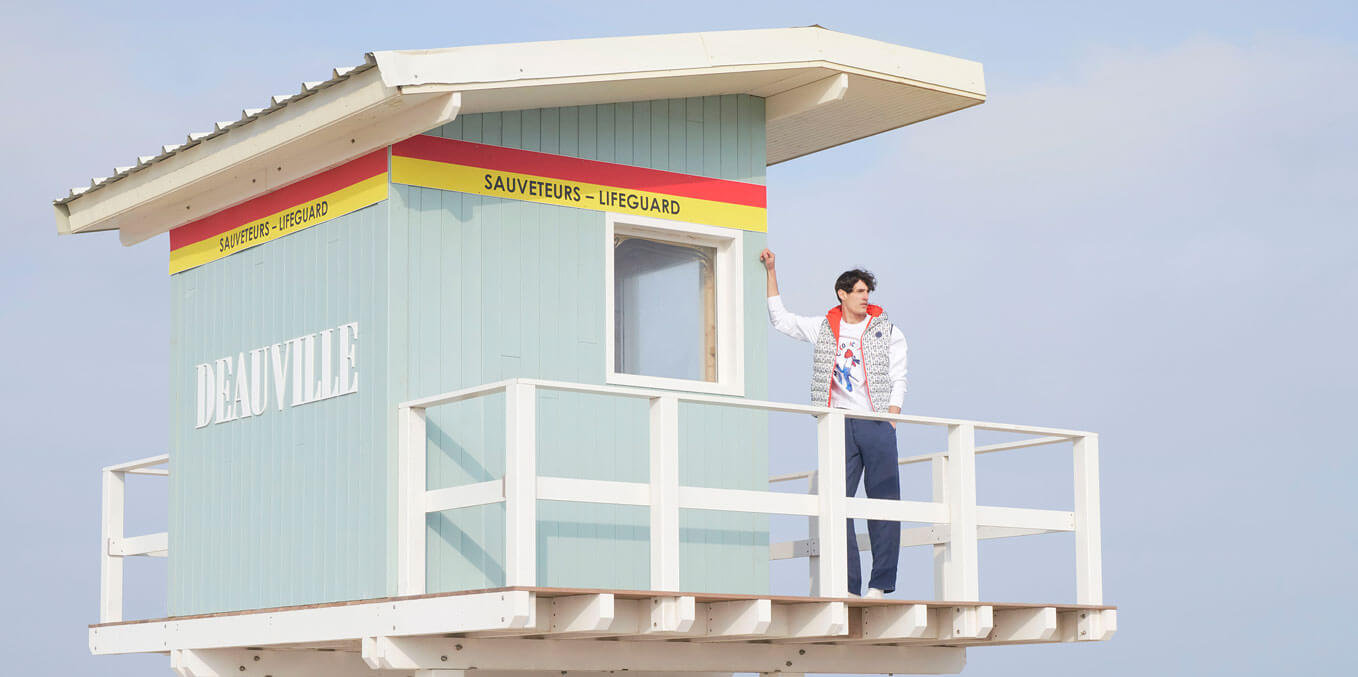 How chic is that ?
Get ready for plenty of blue, white, red, and impertinence as Vilebrequin Cruise 24 collection swaps Saint-Tropez for Deauville, olive oil for salted butter, bare skin and bare feet for fishing jackets and knits.
To help you vacation like a true French native, Vilebrequin has put together a little road trip…We've even made you your own luggage.

DEAUVILLE
PICS OR IT DIDN'T HAPPEN! LES PLANCHES AND THE POMPEIAN BATHS
No trip to Deauville would be complete without an impromptu photo shoot on the legendary Planches down at the beach. Pose for a picture with Al Pacino or Cate Blanchett―or their beach huts, at least. We'll let the press know you're coming. As if that weren't enough, the vintage charm continues at the neighboring 'bains pompéiens', an Art Deco bath house with magnificent columns and mosaics. Très Instagrammable.
ICONS ONLY, COCKTAIL HOUR AT THE HÔTEL NORMANDY
Sashay through the revolving doors of the legendary Normandy Hotel. Its delightful Anglo-Norman façade looks like a postcard! Ask to be seated at the bar―preferably on the stools so you can watch the barman work his magic. You'll be in excellent company: former patrons include Serge Gainsbourg, Winston Churchill, and Gabrielle Chanel.
YOUR RIDE HAS ARRIVED, EXPERIENCE THE BEACH ON HORSEBACK WITH "LA MANGEOIRE" STABLES
Only a pebble's throw from Les Planches, the 'Mangeoire' (French for "trough") has been Deauville's most famous beach-front riding club for the last 60 years. You can book to take a horse out for an hour or so―just enough time to enjoy 2km of sand, freedom, and invigorating sea air.
SERIOUSLY CULT! LAZE BENEATH DEAUVILLE'S COLORFUL PARASOLS
If there's even a glimmer of Normandy sun, you have a great excuse to rent one of Deauville's brightly-colored parasols for the afternoon. Locally manufactured exclusively for the beach and not available for sale anywhere (we've tried), they have been immortalized by generations of artists and photographers―including Vilebrequin's dear friend Massimo Vitali.
TROUVILLE
BOAT TO TABLE A SEAFOOD LUNCH AT THE HALLE AUX POISSONS
Why queue for a table when you can order your platter directly from the fish market stalls? There really is no better way to enjoy seafood! Forget the side dishes and frills: all you'll get here is extra-fresh shellfish. Just remember to call in at the bakery beforehand (Dupont avec un Thé) to pick up some bread and salted butter.
PROUST WAS HERE! STAY THE NIGHT AT LES ROCHES NOIRES
A literary mecca, the Roches Noires was once the preferred hotel of monumental French authors Marcel Proust and Marguerite Duras. It was turned into a private apartment building in the 1950s, but you can still find a few rooms available to rent if you're lucky. The majestic lobby by French architect Mallet-Stevens is the only remaining example of his interior design.
ROOM WITH A VIEW ADMIRE THE SEA AT HÔTEL FLAUBERT
Built in the 1930s in the Neo-Norman style, this delightful little hotel is the only one located right on Trouville's boardwalk. Be sure to request a sea view room so you can wake up to endless views of the coastline. Suddenly feeling inspired? Pick up a pen. Every winter, the hotel awards its literary prize, the "Prix Flaubert."
LOCAL FLAVORS A LONG LUNCH AT LES VAPEURS
Two hours, three maybe… That's how long lunch should last at Trouville's most emblematic brasserie, Les Vapeurs. Grilled prawns, whitebait, sole meunière, the best mussels and fries you'll ever try… Find the right drink and you'll be set for the afternoon.
VILLERVILLE
PICTURESQUE! A STROLL BETWEEN COUNTRY AND SEA
With its narrow streets and chalk cliffs, this old fishing village seems untouched by time. Head for the main shopping street (Maréchal Foch) with its multicolored shop fronts. The cinematic red of the "Cabaret Normand" is hard to miss. The classic French film 'A Monkey in Winter' (1962) was shot in this exact spot. Turn off at the little hotel and follow the steps down to the sea.
BENERVILLE
GOLDEN HOUR END THE DAY AT SUNSET BEACH
Blink and you might think you're on the French Riviera! In a part of France where private beaches are almost non-existent, Sunset Beach really stands out. Lie back on a sunbed mattress and sip on something suitably refreshing as you watch the sun setting over the sea.