Underwire
Underwire
4 products
Sensual and comfortable, these Vilebrequin underwire swimsuits ensure perfect support for contemporary women. With their bold patterns, elegant details and strong yet delicate fabrics, they embody the maison's know-how and live up to the expectations of the summer to come. But also of those that have been dreaming of the perfect supportive swimsuit to conquer the beach.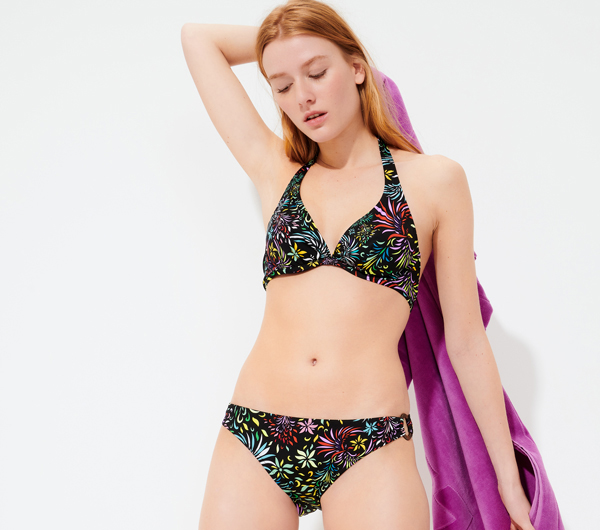 Vilebrequin underwire swimsuits: supportive and laid-back.
Designed to support larger busts, Vilebrequin underwire bikini tops make sure to combine comfort and style. Adjustable straps and designs without padding: whether they are tied in the back or fastened with a clip, these women underwire swimsuits allow those that opt for them to enjoy carefree fun in the sun.
Underwire bikini tops: the chicest of prints.
With their tropical patterns and chic designs, these underwire swimsuits are all about bold aesthetics. Evoking idyllic scenes or featuring the maison's iconic prints, our supportive swimsuits are the perfect partner for modern aesthetes. For those that know that your summer silhouette should be as light as your summer spirit, whilst showing off your best curves. Drawing on its expertise and know-how, Vilebrequin is sending a clear message: you can let go, we'll take care of the rest.