Back to Browsing
Back to Browsing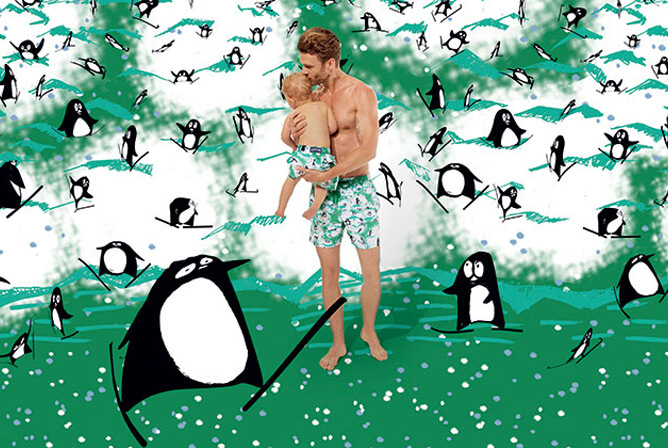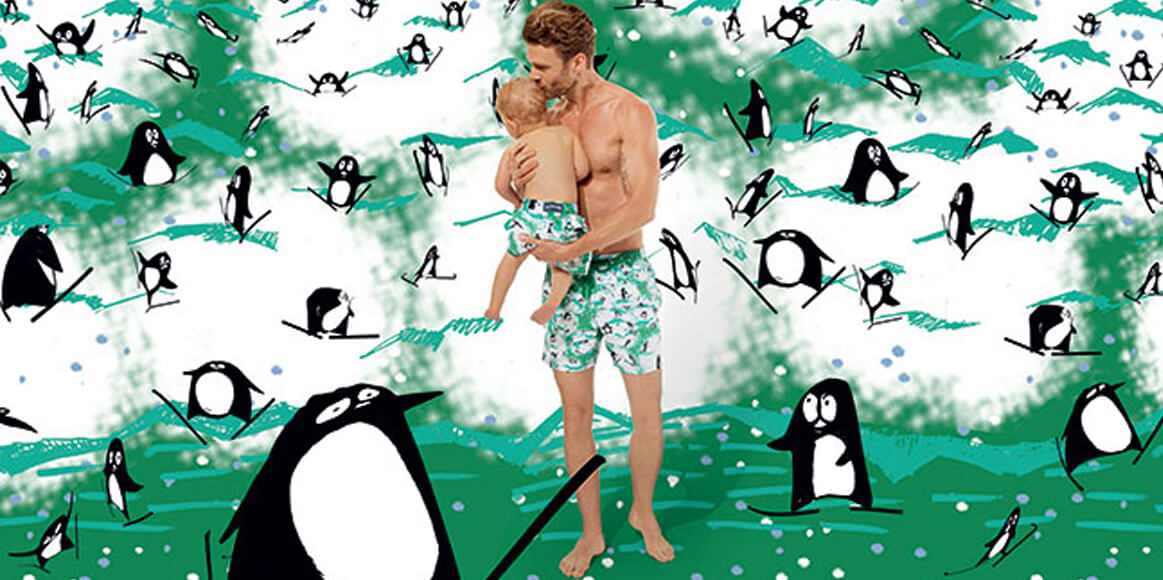 SANTA'S LITTLE PENGUINS ON YOUR FATHER AND SON MATCHING SWIM SHORTS !
26 November 2015 - Collections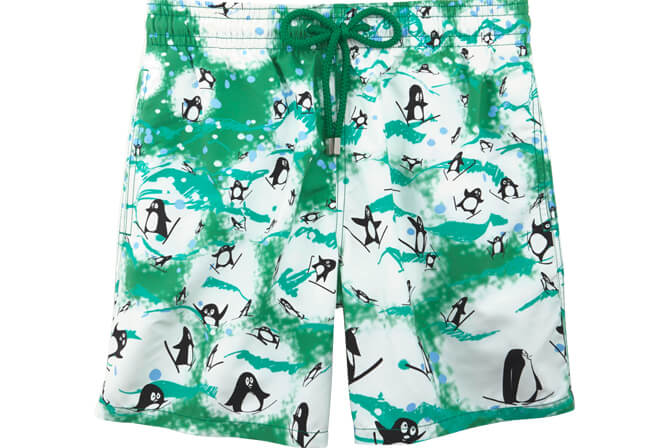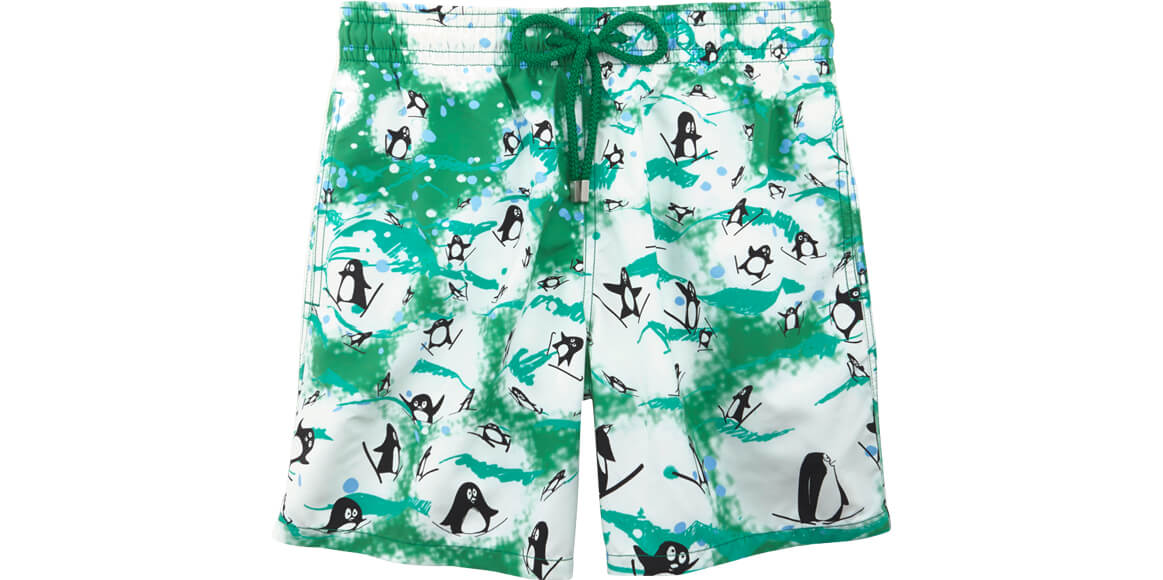 Happiness is not just for Christmas ! Fun and laughter, sons and fathers… A brand new penguin-filled holiday adventure, coming this November.
From the ice caps of the North Pole to the slopes of Madagascar, Santa has been busy enlisting some extra helpers. Their mission ? To deliver gifts to little boys around the globe just in time for the holidays.
3… 2… 1… Ski !
By the warmth of a log fire or beneath the late winter sun, we make our own holiday traditions, with one exception: unwrapping presents together. This Christmas morning, boys big and small will be captivated by a brand new animated print, a wearable winter's tale !

Alpine green, snow white… And skiing penguins ! The perfect playmates for enjoying another time-honored tradition: father-son swimming together, all year long. The gift that keeps on giving for the years to come.
3… 2… 1… Jump !
A reference in high-end swimwear, Vilebrequin has cultivated elegance and fantasy for the past 40 years, staying true to the lighthearted charm and spirit of its Saint-Tropez origins. Vilebrequin father and son matching swim shorts stand the test of time and never go out of style. Handed down from father to son, they are the perfect sun-filled gift for the holiday season. An ambassador of the art of living in the sun, Vilebrequin blends savoir-faire and creativity to help you enjoy the perfect vacation.