Back to Browsing
Back to Browsing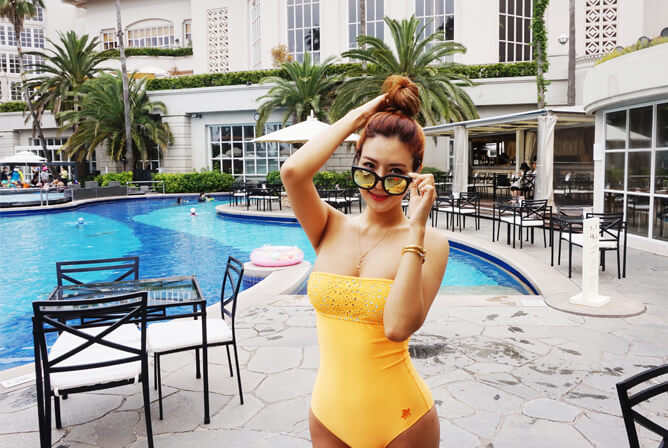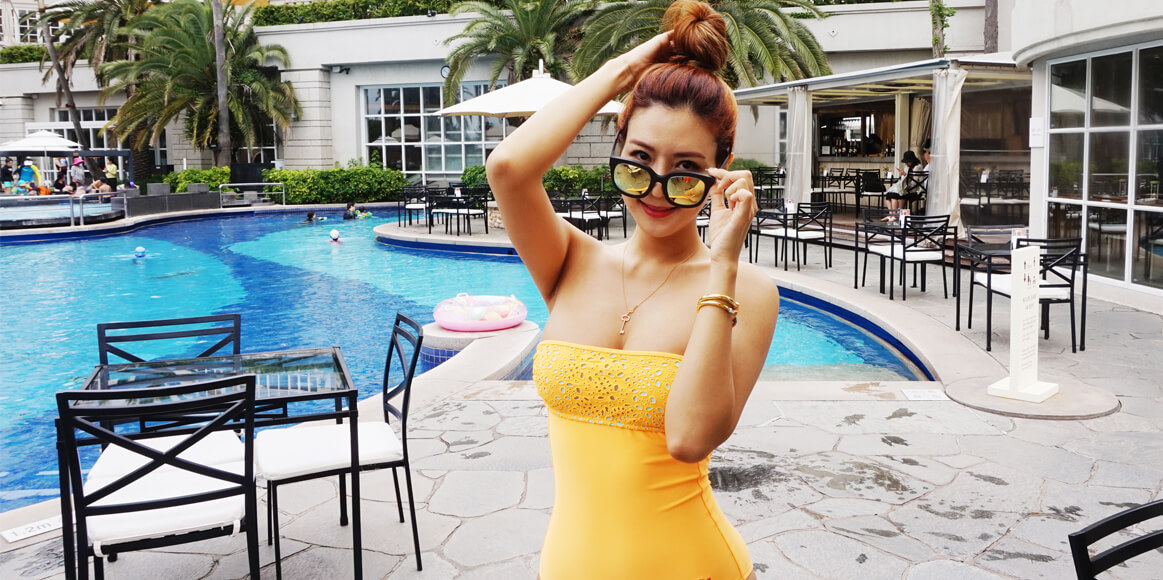 #SAYL JULY 2015 / JEJU ISLAND / KOREA
02 July 2015 - Destinations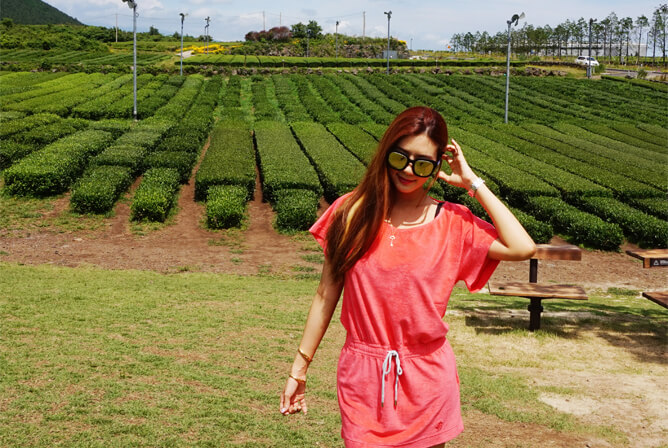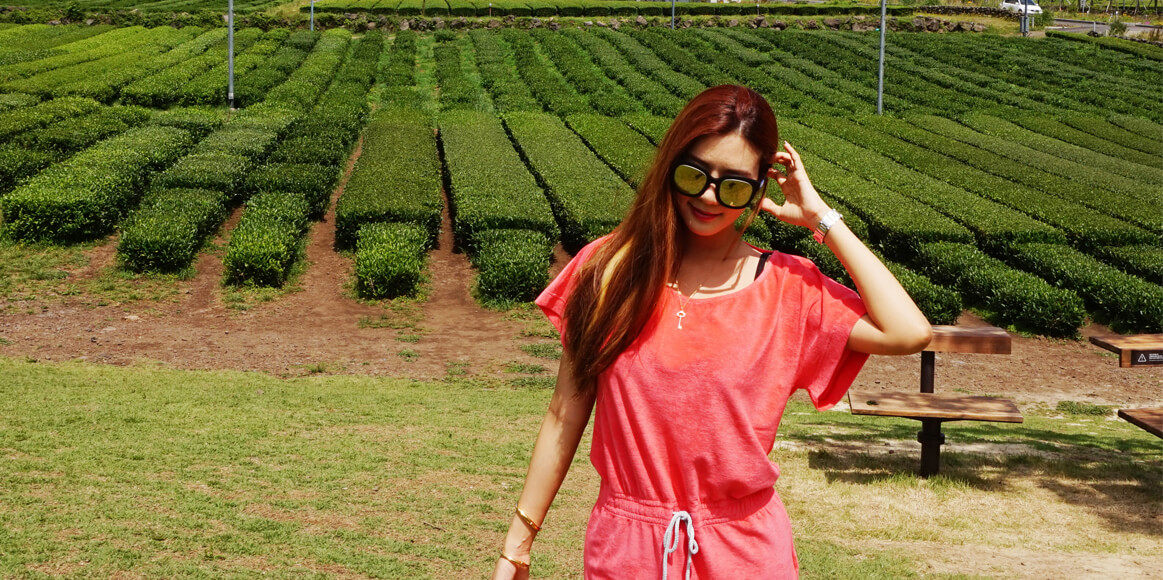 Yoo-Jin Choi is one of the most influencial fashion bloggers and instagrammer in Korea.
1. Favorite addresses in the city?
My favorite city is Jeju island. The reason why is that this city has an exotic mood and delicious unique food. Jeju Island is like a tropical country. Although Korea is not in the semitropical belt, Jeju Island is located lower than mainland Korea, so we can see palm trees and tropical fruits. Restaurants in Jeju Island have fresh seafood and I can have grilled black port that is a special and tasty local food. There is no concern with suffering from food. Sometimes I do when I visit another country. I can feel comfortable to eat and be relaxed in the exotic mood if I were in another country. This is the reason why I love to be in Jeju Island.
2. What Vilebrequin evokes for you?
Vilebrequin evokes me leasure and pleasure. I am addicted to the high-tech and prestigious material and comfortable fit of Vilebrequin. It makes my vacation more luxurious and I am more relaxed. I feel the value of myself and my vacation is increased by the value of Vilebrequin.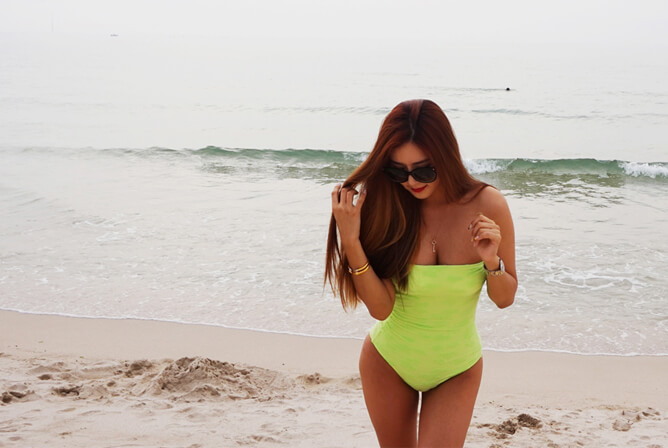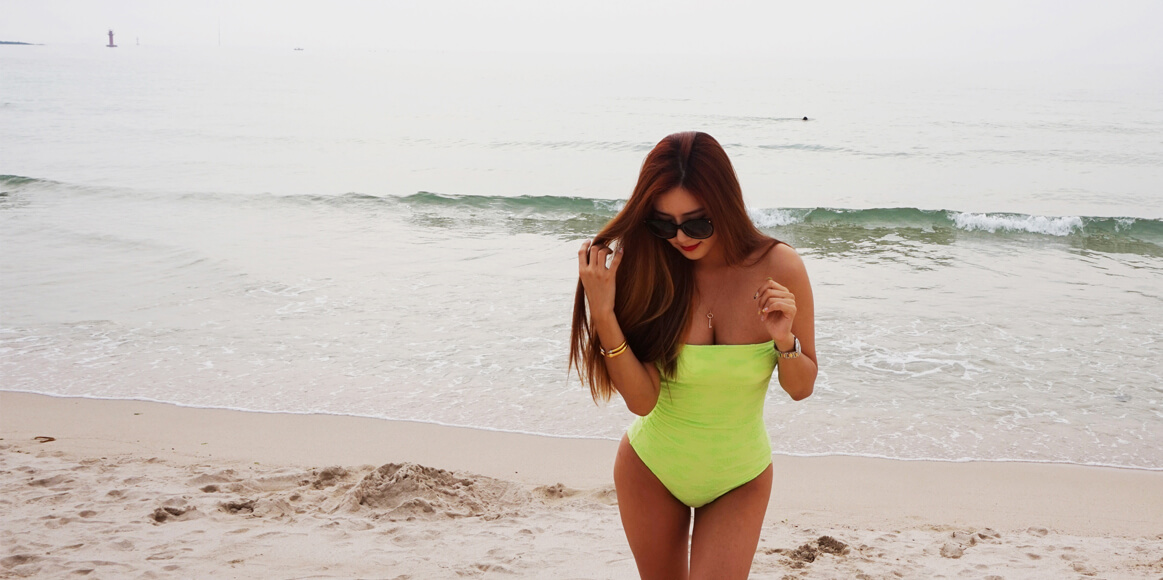 3. What is your secret to prolonging summer all year long?
Among the clear four seasons in Korea, I love summer more than any other season. In winter, I travel to a warm country. In other countries, I prefer to stay at the hotel or resort having a huge pool and a rooftop bar than being at the ocean. I can enjoy swimming and sun during the daytime, and clubbing and chilling at the bar during nighttime.
4. Does the sun have an important place in your local culture?
In Asia, Korea is one of the few countries to enjoy the sun tan. Even though we have clear four seasons, long and severe winter gives us great appreciation of the sun. Because of it, we like to enjoy activities and tanning under the sun.
5. Other than your city, what is your favorite summer destination?
My second favorite city is Busan in Korea. Busan has wonderful scenery and spectacular city together. There are mountains and ocean and metropolis. I can definitely say the view from Haeundae is breathtaking and my favorite place in Busan. I especially love the night view because is a cool breeze from the ocean, and luxurious hotels and colorful lights along the coastline. This is what and why I love Busan.
Yoo-Jin Choi
Blog: blog.naver.com/minipin04
Instagram: @manyo_yoojin