Back to Browsing
Back to Browsing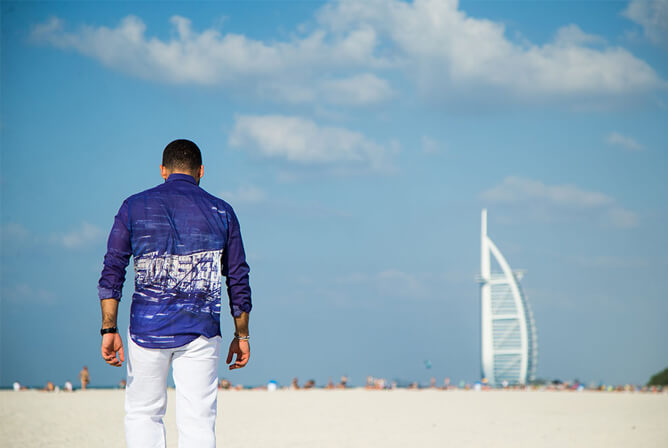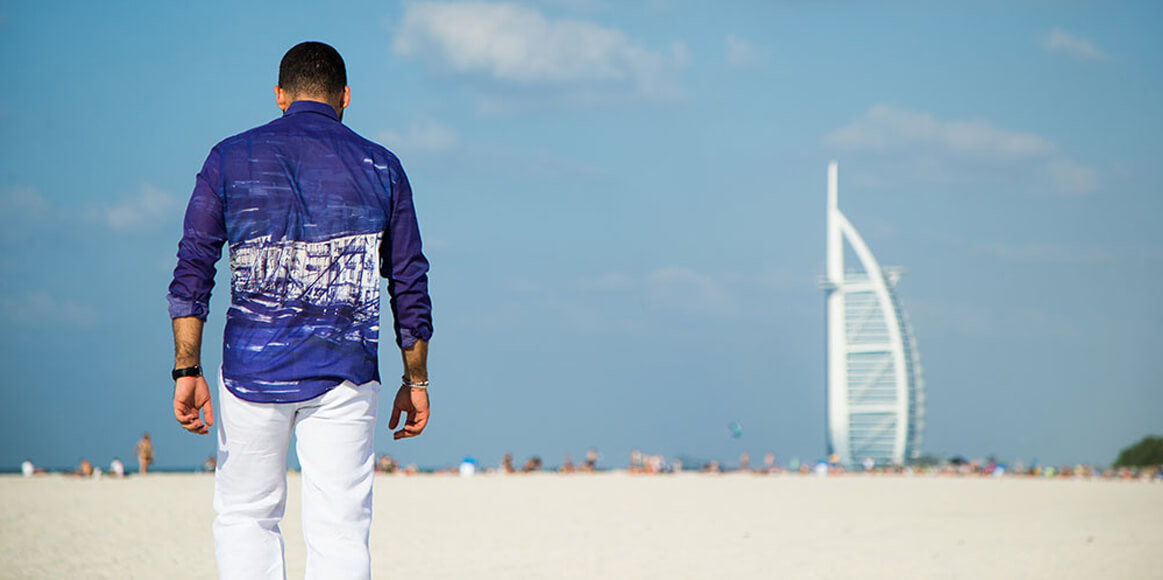 #SAYL NOVEMBER 2015 / DUBAÏ
14 December 2015 - Destinations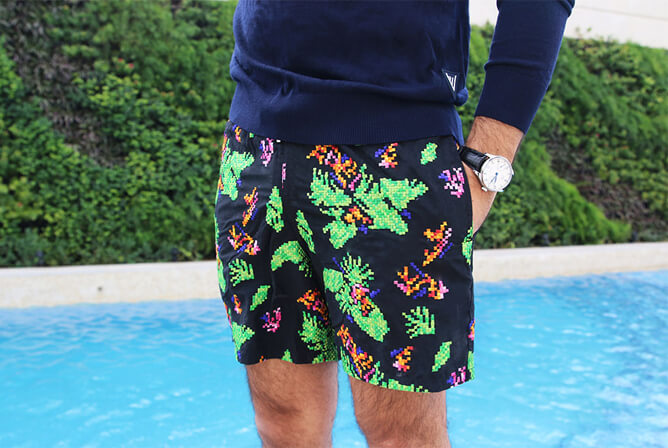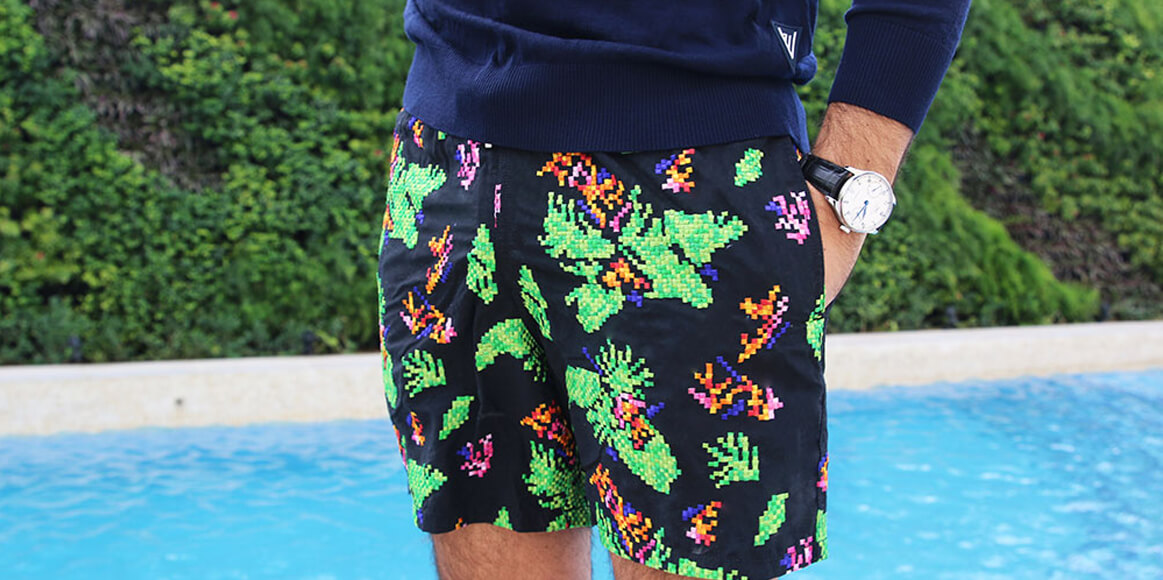 Elias El-indari, Lebanese/Australian born, is the founder of the Middle East's leading men's fashion and lifestyle blog, SMF. With an immense love for men's fashion, street style, travel and Pitti Uomo, Elias created the blog in February 2013 to help express his love through imagery. His aim is to influence gentlemen across the Middle East who are continuously seeking inspiration, charisma and advice on how to become well-rounded gentlemen. You will find Elias travelling the world to some of the most exotic locations, attempting to become the first Lebanese surfer or looking sartorial across the European streets during fashion weeks.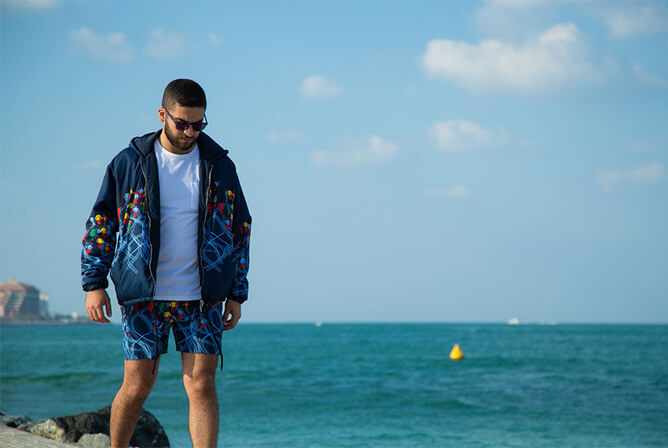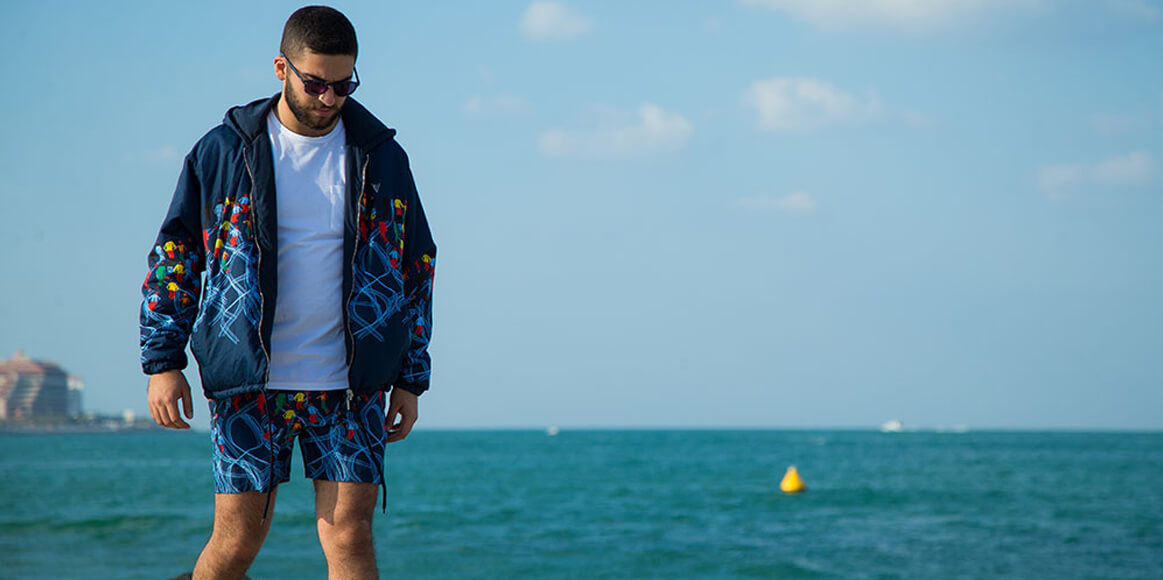 1.Favourite address in Dubai?
My favourite address in Dubai would have to be Kite Beach during the city's beautiful sunny days. The beach is scattered with beachside activities such as beach volleyball, racket, cricket, as well as kite surfing. It is definitely the perfect place to kick back, relax and soak up the beautiful weather. I also visit the beach once the sun sets, as the weather is much cooler and the setting is perfect for an exercise session.
2. What does Vilebrequin evoke you?
Through the brands array colours, patterns and designs, it speaks differentiation. When wearing either a pair of Vilebrequin shorts or a beautifully cut linen shirt, you automatically stand out amongst the rest. Having originated from the South of France, Vilebrequin ensures you are always somehow connected to the beautiful European Riviera.
3. What is your secret to prolonging summer all year long?
Living in Dubai, prolonging summer all year long comes naturally. I am so lucky to be based in a country that thrives off the sun. During the summer months, June and July, temperatures can reach fifty degrees Celsius. While, on the other hand, during the later months of the year, what might seem as the "winter" months, Dubai's climate pulls its socks up, and delivers beautiful breezy weather. Though, the climate is one thing. You need to physically prepare yourself for a yearlong of summer weather. An exotic durable pair of Vilebrequin shorts, linen short and an absorbent towel will do the trick. Also, maintain a regular exercise routine is key.
4. Does the sun have an important place in your local culture?
Being in the heart of the Middle East, it is very hard to escape the sweltering Arabian sun. Though, with the sun playing a major role all year round, I personally think it brings forth positive vibes amongst everyone. The majority of people here in Dubai, absolutely love the summer time along with a beach life. It is the perfect city for a brand like Vilebrequin. If the sun begins to become too strong, Europe is only a stone throw away. Though, who would want to leave a place like this?!
5. Other than your city, what is your favorite summer destination?
Other than Dubai, my favourite summer destination would definitely have to be Lebanon. A country that boasts with culture, scenery, beach-life, food and natural wonders, I can spend all summer long exploring the Lebanon's beautiful coast. Predominantly known for its gorgeous coastline, Lebanon also offers some of the most delicious seafood in the Mediterranean. Being part Lebanese, I tend to bring many friends with me on my short summer trips to Lebanon. From beach bar hopping to fresh seafood, some of the greatest.
ELIAS EL-INDARI
Blog: http://www.smf-blog.com