Back to Browsing
Back to Browsing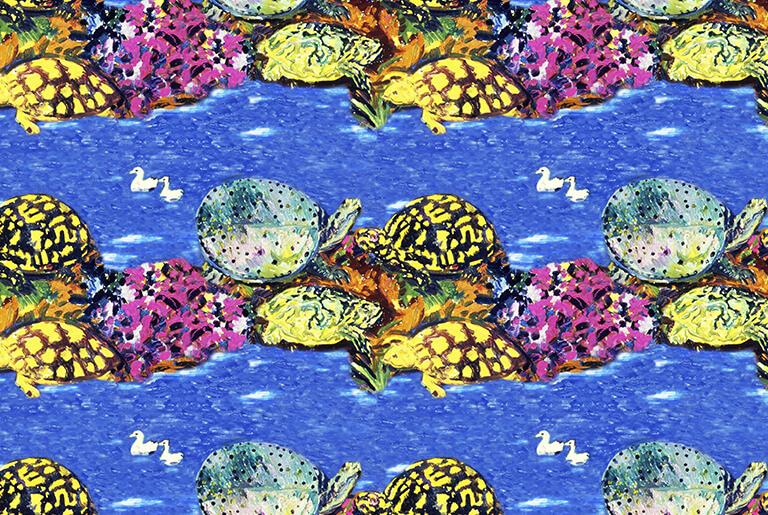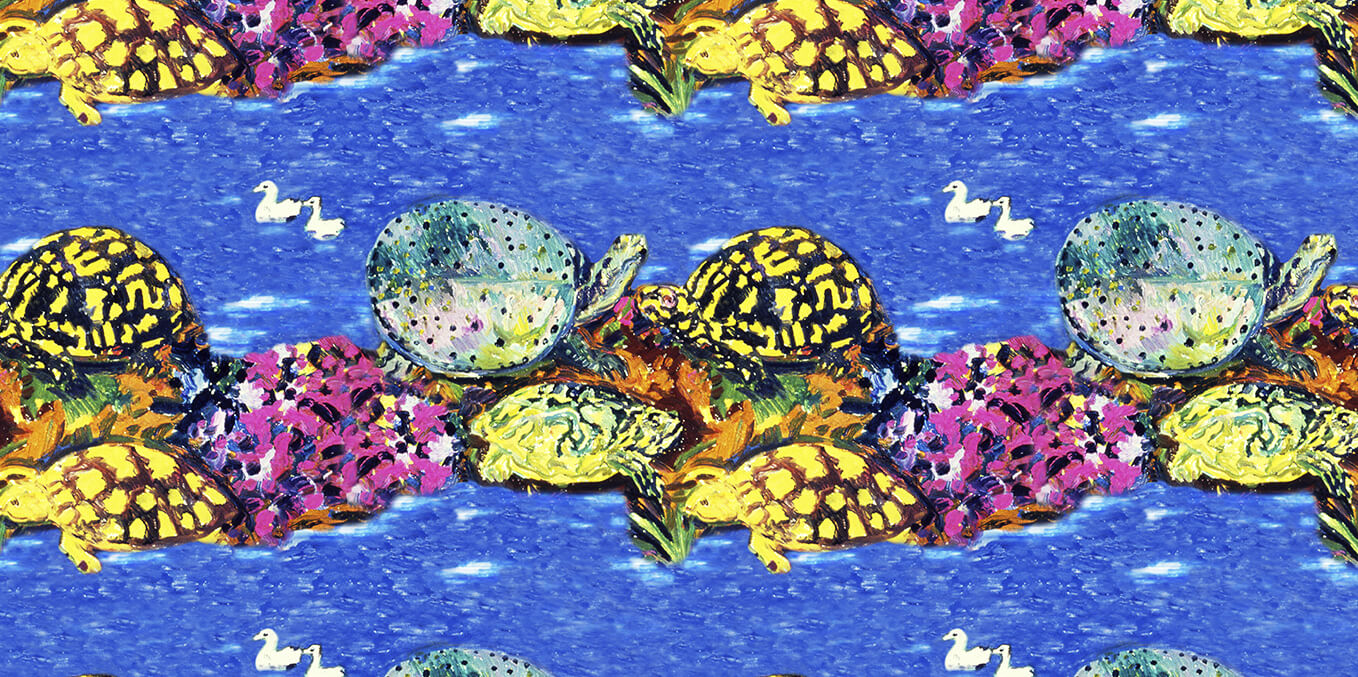 VILEBREQUIN X HUNT SLONEM
05 April 2019 - Collaborations
Renowned american painter Hunt Slonem dives into the deep blue with Vilebrequin this season.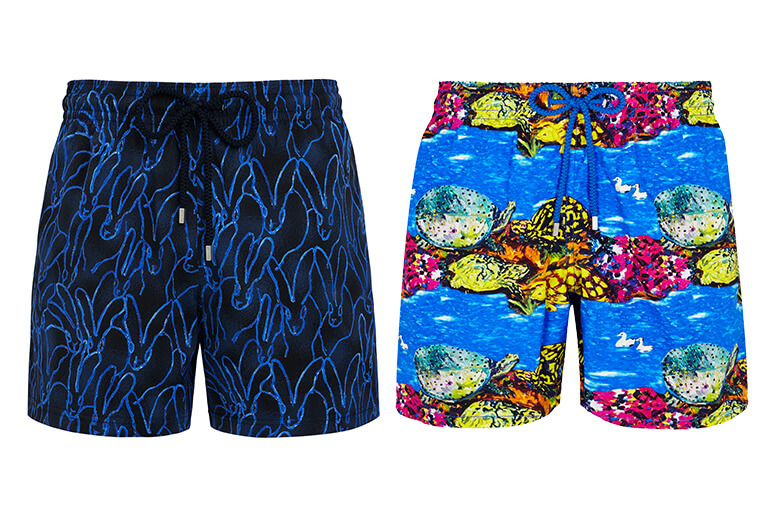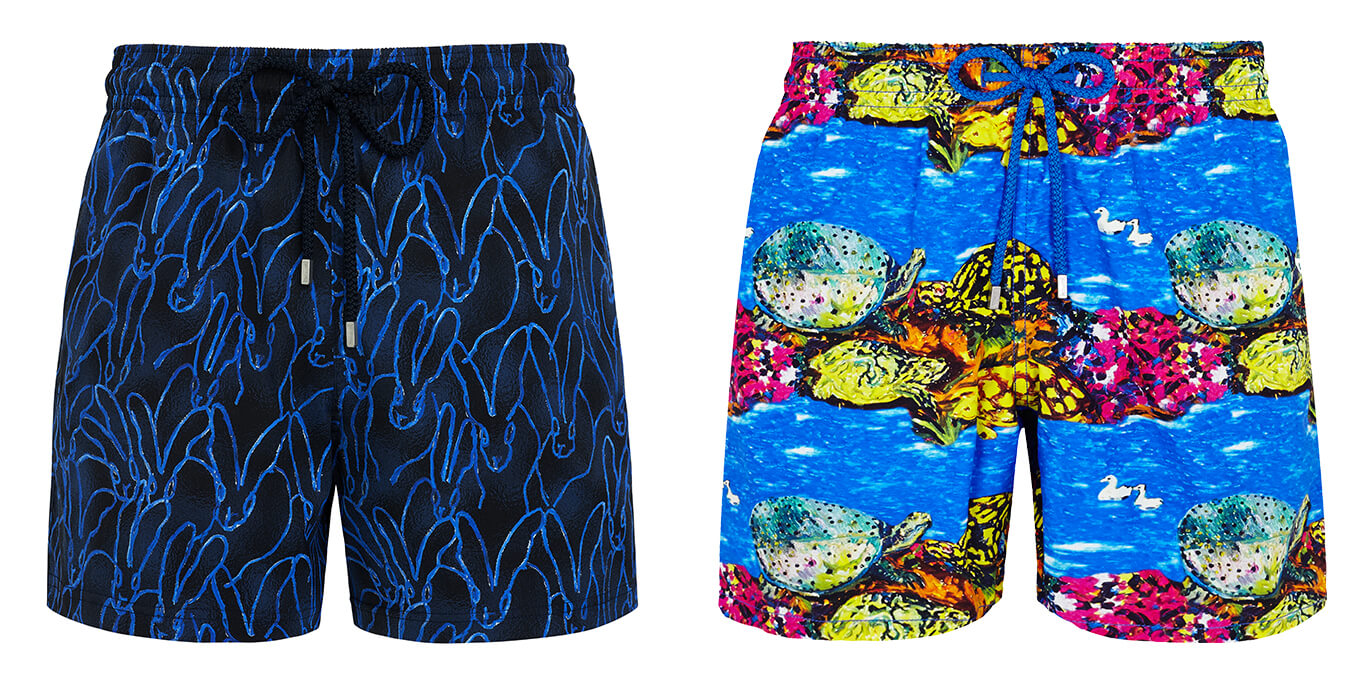 The neo-expressionist widely regarded for his abstract repetitions of tropical birds, butterflies, and other animals lends his eye-bending compositions and expressive, textural brushstrokes to two exclusive new iterations of our men's classic swimtrunks. And since poet John Ashbery once described Slonem's work as "dazzling explosions of the variable life around us that need only to be looked at in order to spring into being," it's really quite the honor
In our first style, a field of frisky bunnies, painted in tonal blue, beckon seaside exploration. In the second, our best buddies the sea turtles inhabit a blue grotto along with some sea-faring birds. Because no Hunt Slonem piece would be complete without a feathered friend—or two or three. The limited collector's edition is but the latest in our series of collaborations with iconic contemporary artists. Join the hunt for Hunt Slonem and don't let your summer swim look be anything less than artful. A body of work for the human body: a Vilebrequin concept since 1971.