Back to Browsing
Back to Browsing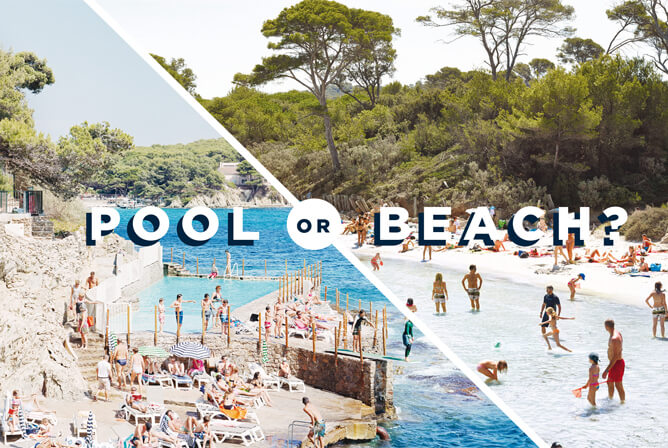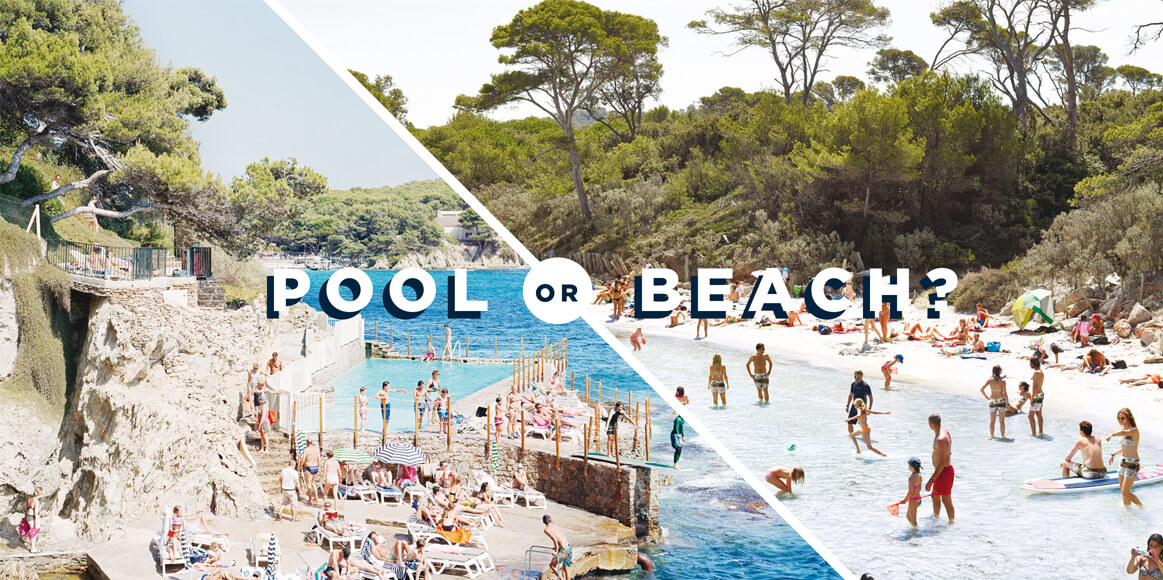 VILEBREQUIN x MASSIMO VITALI CONTEST
15 August 2016 - Collaborations
POOL SIDE STORY
The collaboration between Massimo Vitali and Vilebrequin was inevitable : Vitali has
been passionately photographing beaches all over the world for the past 20 years, and
Vilebrequin has been dressing the chicest bathers since 1971.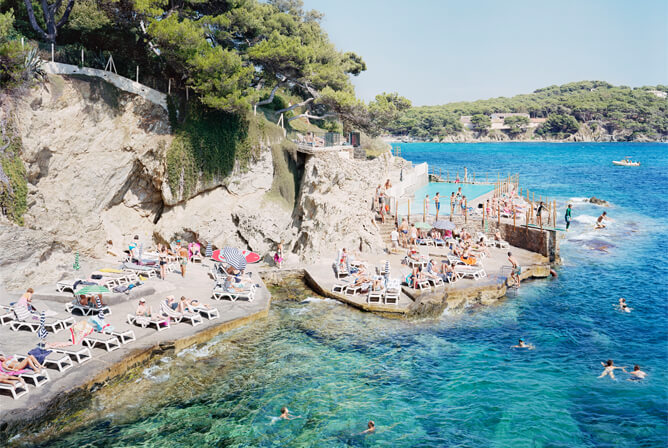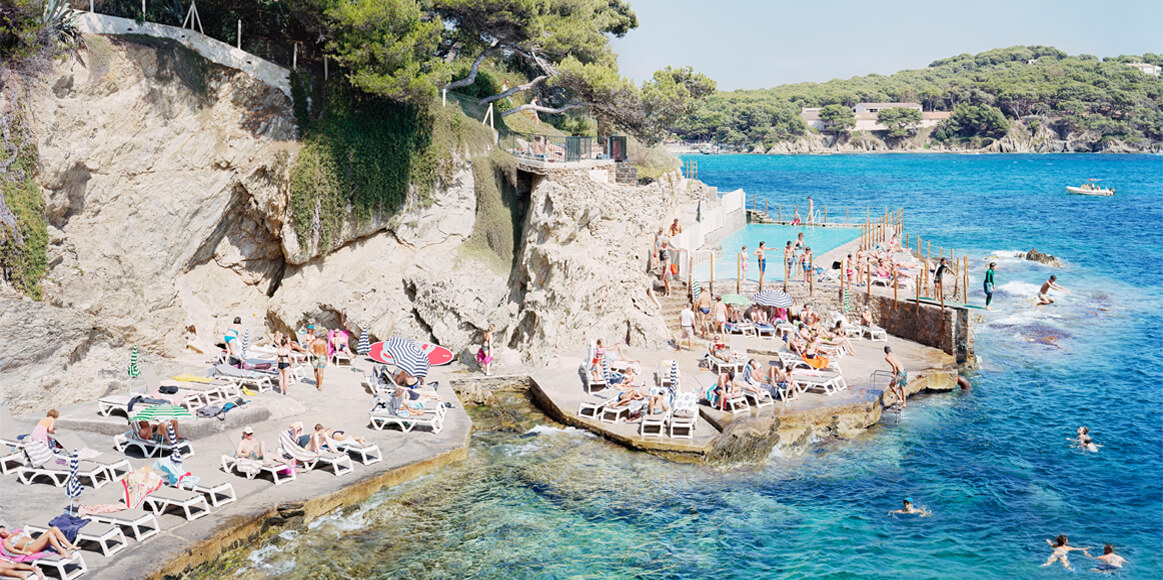 Surprisingly enough, this place shared a common history with Vilebrequin. First of
all, both were created during the golden age of the french Riviera. Le Provençal hotel
was founded in 1953 by Marius Marcel, former chef at the Lido in Paris whereas
The founder – former automobile journalist, invented the 1st Vilebrequin swimsuit
in 1971 in St-Tropez. Both were revolutionary at the time – and still are !- Marius
Marcel built one of the first sea-filled pool directly on the rock whereas Vilebrequin founder
developped a new swimwear trend. In addition, both got quickly in touch with a
crowd of young celebrities. For instance, Jean Louis Trintignant spent time at Le
Provençal and took part into a rally sponsorised by Vilebrequin in 1976. For over
30 years, members of the jury of the Festival de mode et photographie d'Hyères –
such as Christian Lacroix, Raf Simons etc., have been staying at Le Provençal hotel
meanwhile Vilebrequin supports the festival since 2013. Nowadays, many vacationers
wear Vilebrequin swimsuits around the pool but not enough according to Massimo
Vitali who embeded some more thanks to the "mise en abyme" effect !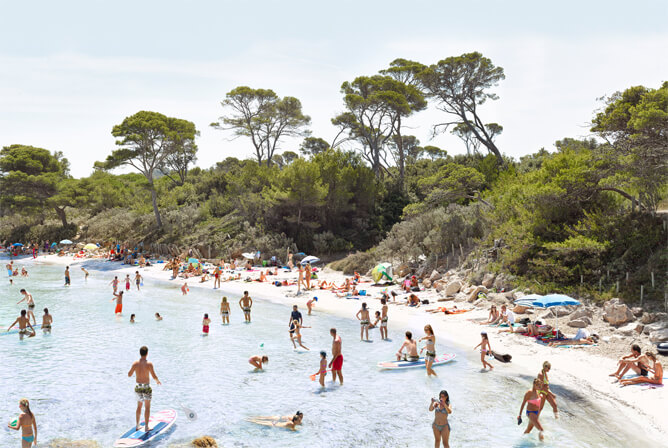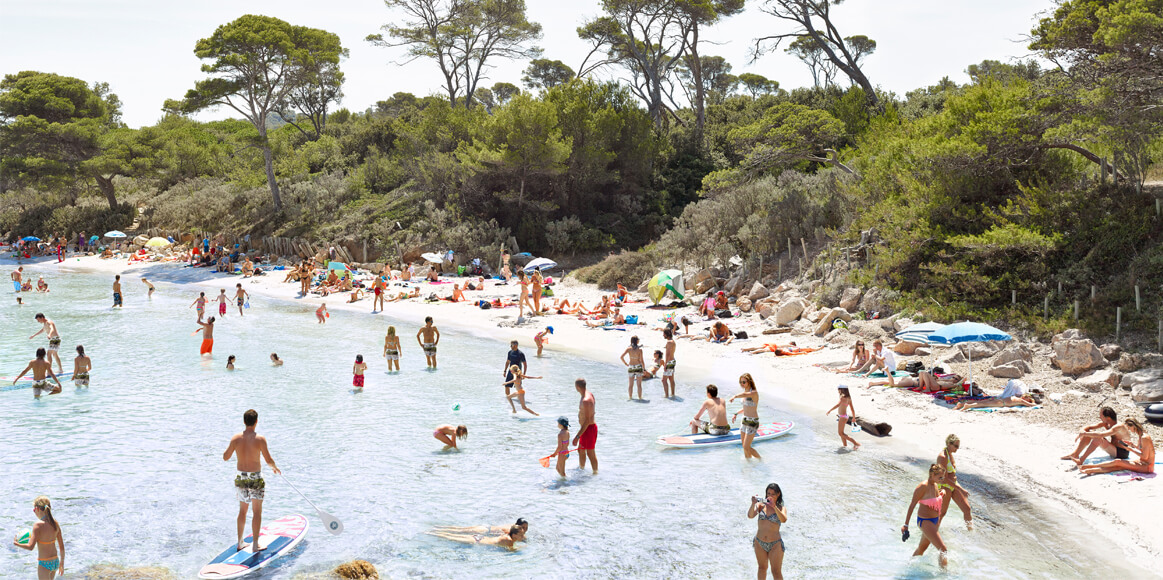 The photograph will appear on the house's signature swimsuit, the Moorea men swimsuit and on a
beach tote. Also for the first time it will show up on the flat belt swimsuit, the Merise
– so that we can all carry around our love of Art of living around water.
POOL OR BEACH?
IN 2016, MASSIMO VITALI
AND VILEBREQUIN INVITE YOU
TO THE GREATEST CHALLENGE
HOW DOES IT WORK?
1. From July 15th through August 31, 2016, take a picture with your favorite Vilebrequin gear at a pool or a beach
2. Tag it on Instagram or Twitter with @Vilebrequin along with #VilebrequinBeach or #VilebrequinPool
3. Post it to the Vilebrequin Facebook page with #VilebrequinBeach or #VilebrequinPool
4. Send it by email to digital@vilebrequin.com and use #VilebrequinBeach or #VilebrequinPool in the object of email.
5. The grand prizes are two fabulous prints (40 x 50 cm) offered by Massimo Vitali 2nd prize is a full set of the two Massimo Vitali capsule collections 3rd prize is one complete set of your prefered capsule collection (pool or beach?)
IN 2016, CHALLENGE YOUR HOLIDAY TRIBE!