SWIMWEAR CARE INSTRUCTIONS
WHILE SWIMMING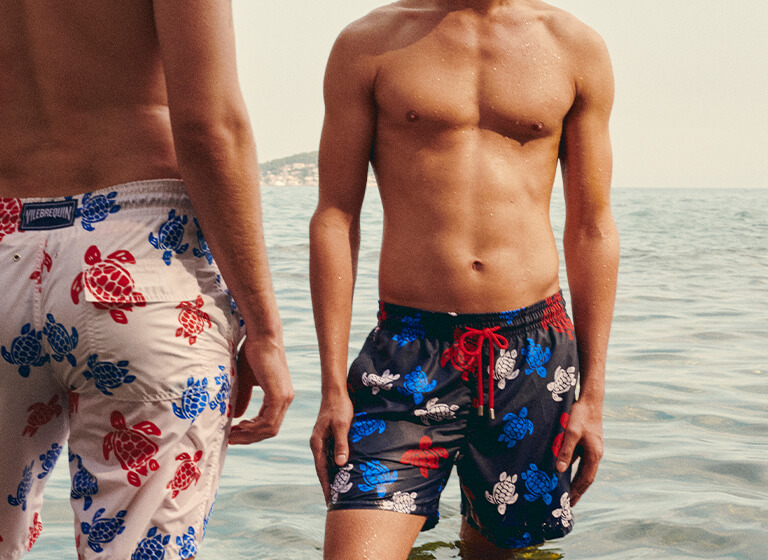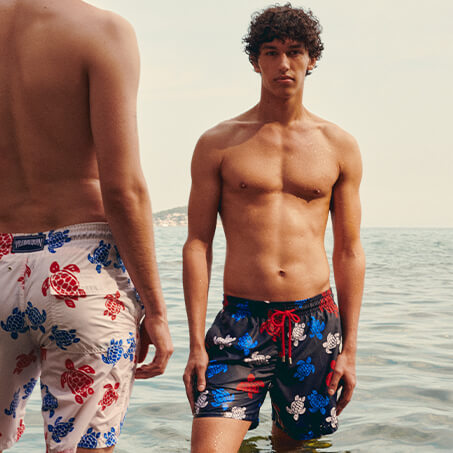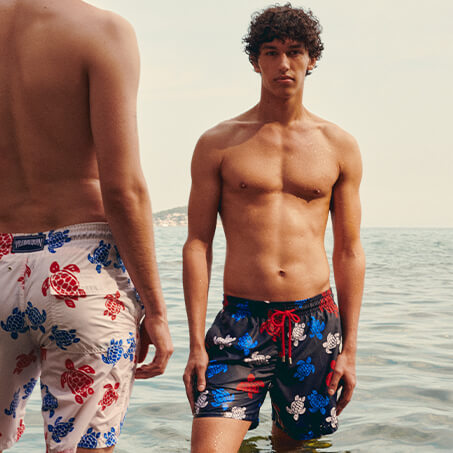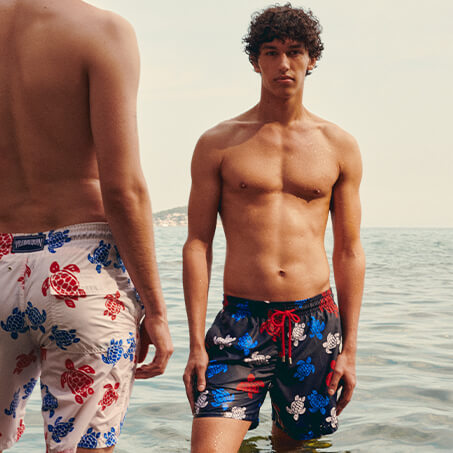 Avoid 'sea urchin syndrome'. Take extra care when bathing in rocky areas or sitting on a rough surface. You wouldn't want to snag or pull your swimsuit.

Summer beauty tip: Careful when applying oils, fragrances, and creams that could leave marks on your swimsuit.

'Now, where did I put my keys?' Your swimsuit pockets are not the best place. Sharper objects risk damaging the net lining (and you don't want to be fishing them out of ocean/machine!).
AFTER SWIMMING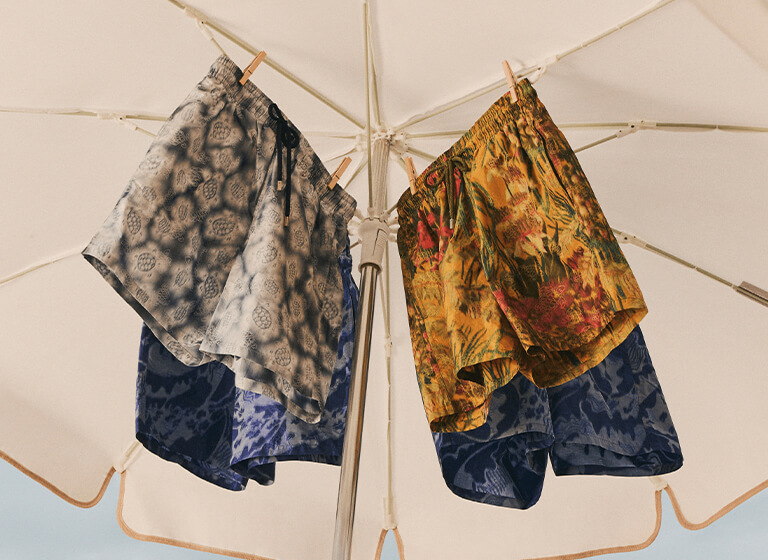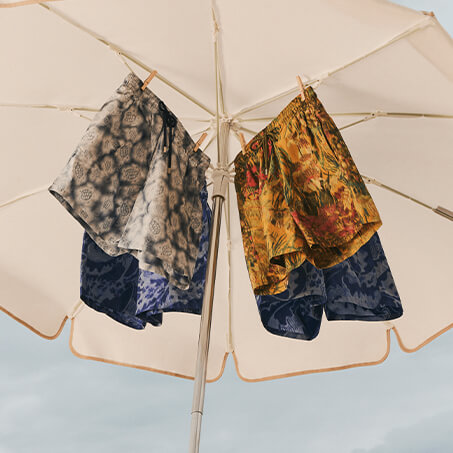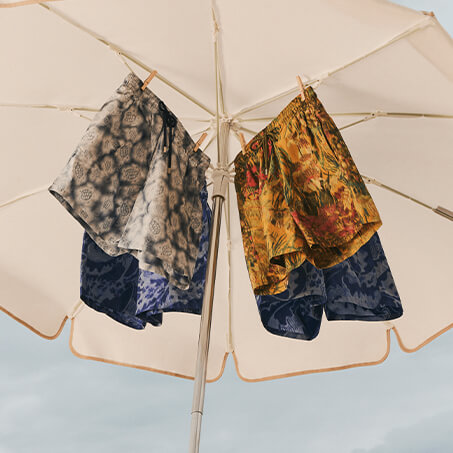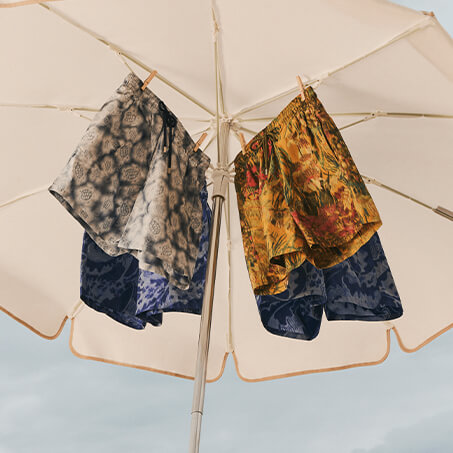 Jacuzzi, anyone? Remember to give your swimsuit a good, long soak in clear water straight after to remove any chlorine. Or you could always go sans trunks if no one's looking.

Be sure to rinse your swimsuit as thoroughly as possible. That includes the cords, tips, and pockets. We don't want anyone feeling left out!

Your swimsuit's favorite sunbathing position is the same as yours: horizontal. Avoid leaving it creased up in your beach bag. Lay it out flat away from direct sunlight, and be sure to rinse it out first.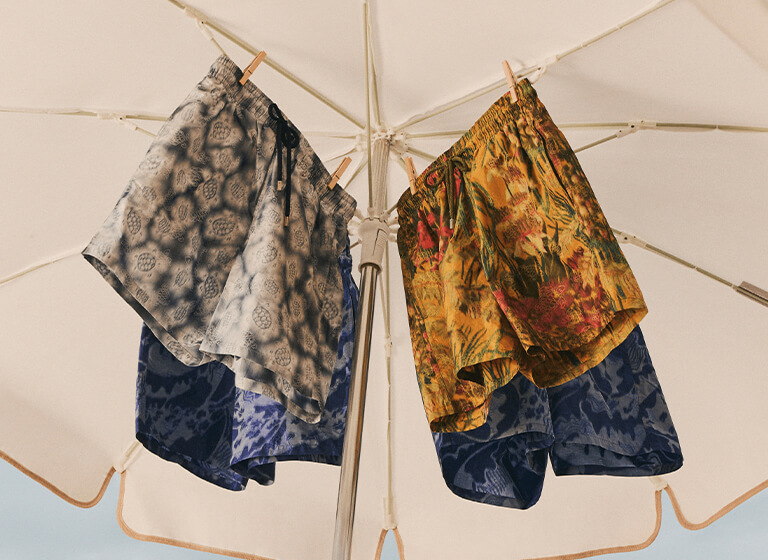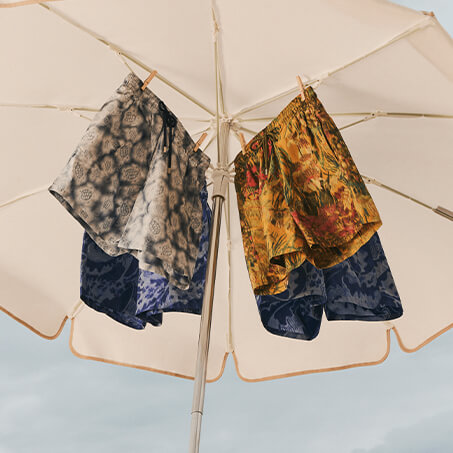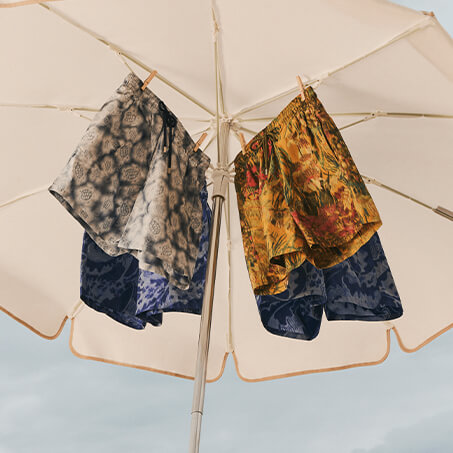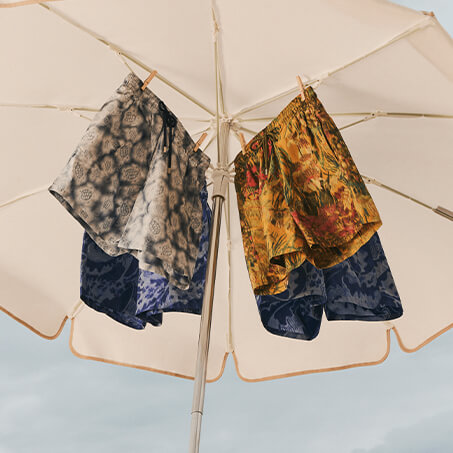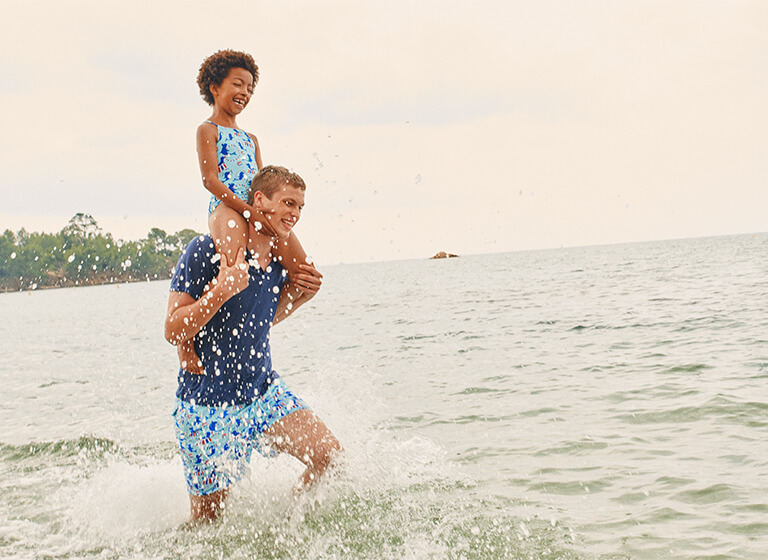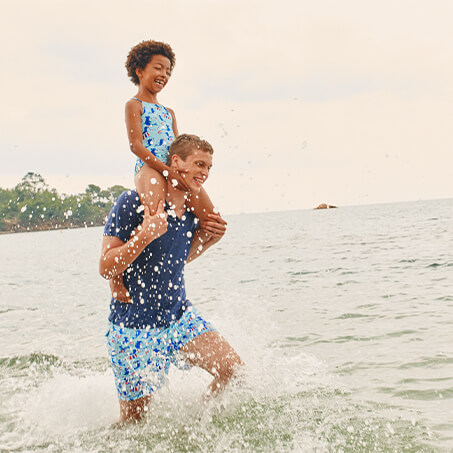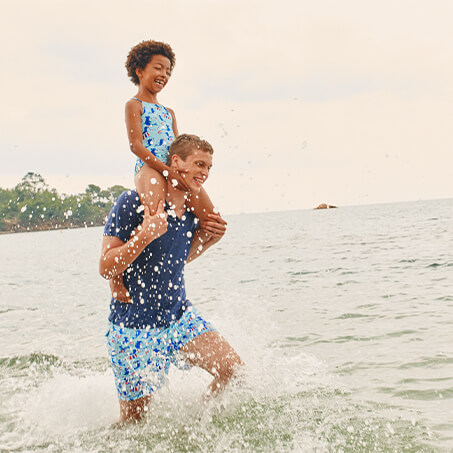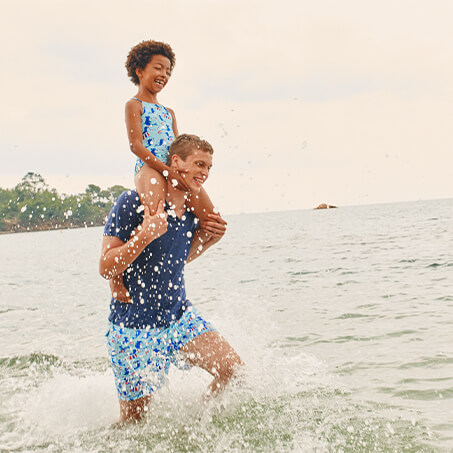 Love me tender. We recommend hand-washing your swimsuit, or machine-washing it on a low temperature using a gentle detergent. On the reverse, and with similar colors.

Air-dry only (no tumble dryers or hotel hairdryers!).

Say 'no' to stain removal chemicals. They're bad for your swimsuit. And even worse for the ocean.

Laundry nets are your swimsuit's best friend. They're super protective.

Let's stick together. Ensure your swimsuit pockets are properly velcroed together prior to washing so they remain tight.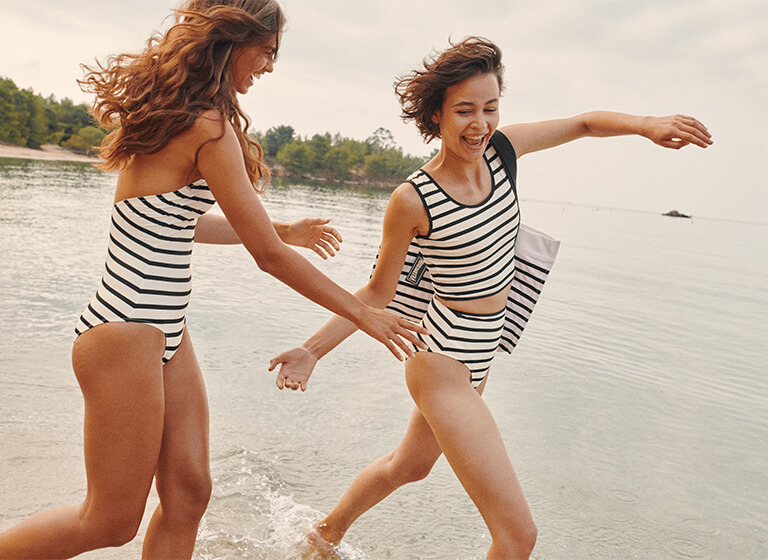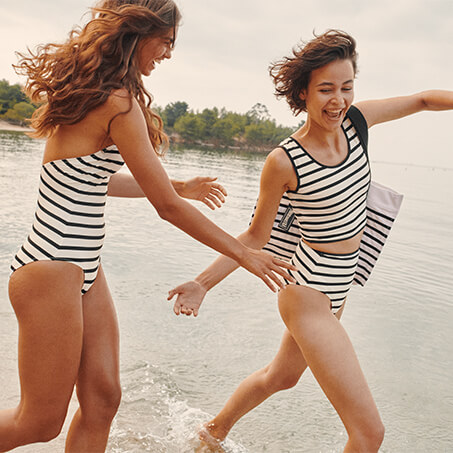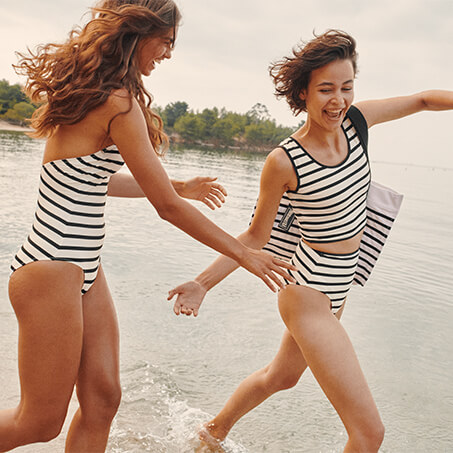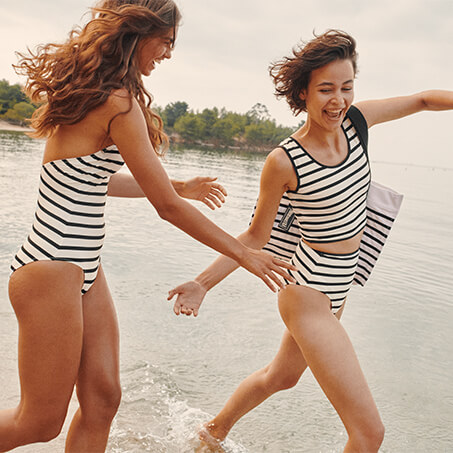 Vilebrequin swimsuits are made to age with elegance. Wearing your bikini as separates? Wash pieces together to ensure they mature at the same pace.

Always spin with moderation. 800RPM maximum! Flay dry to follow.

Bye, dry cleaner! Swim shorts are happiest in the water. That includes laundry time.

You'll be relieved to know ironing is not necessary. If you do feel like getting steamy, limit yourself to 110°C maximum, and always iron on the reverse.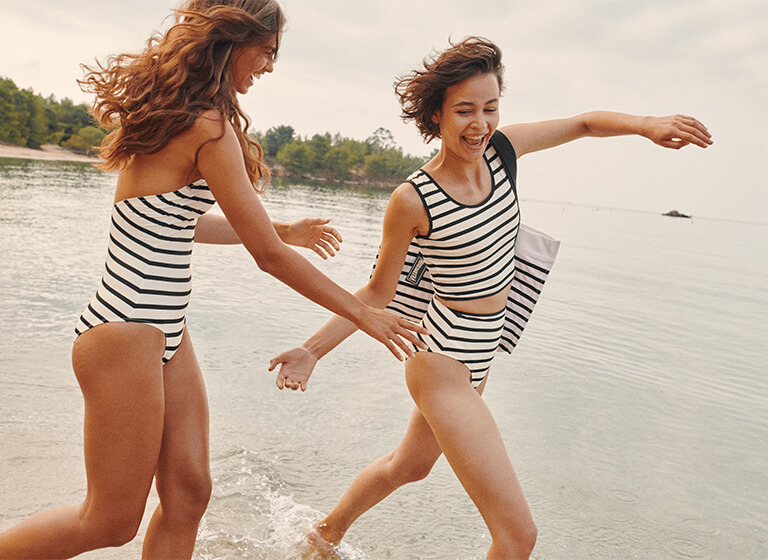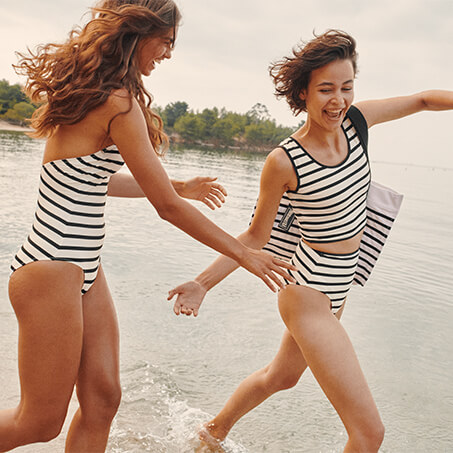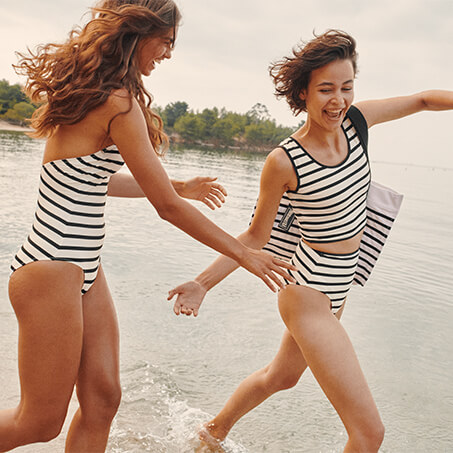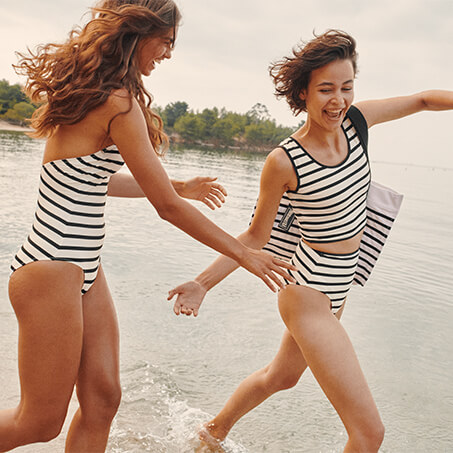 SPECIFICS
You've invested in an extra-special swimsuit (very good choice), which understandably means a little extra love and care. Here's everything you need to know.
FLOCKED TRUNKS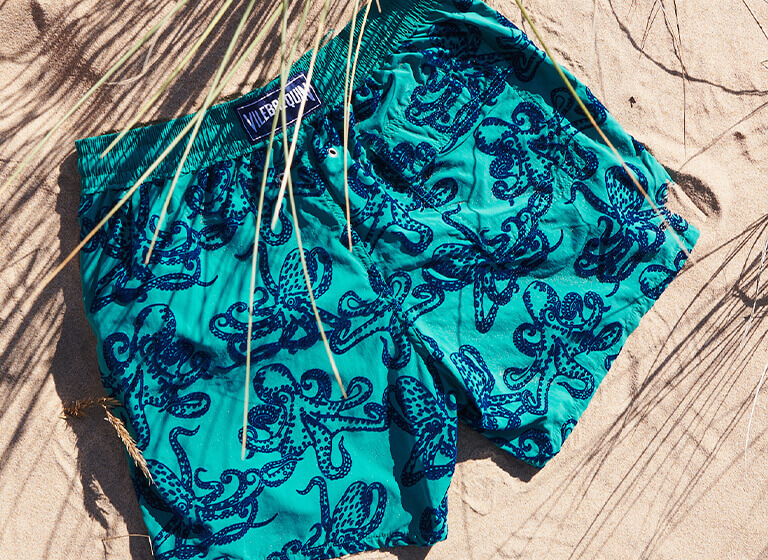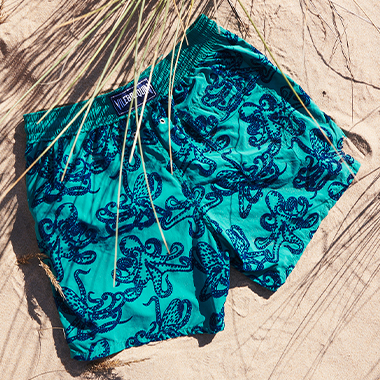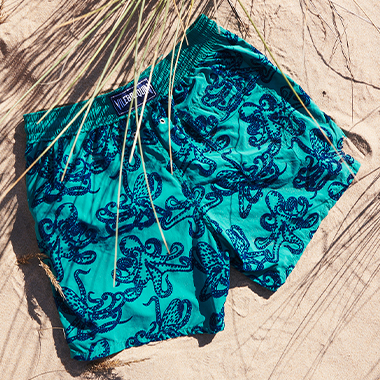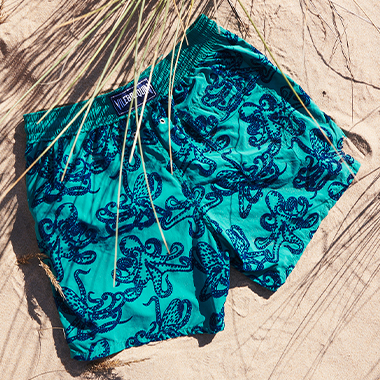 These velvety-soft guys call for a light-handed approach: spin cycle of 800 RPM max.

Gentle by nature! Avoid prolonged contact with rough surfaces.
EMBROIDERED TRUNKS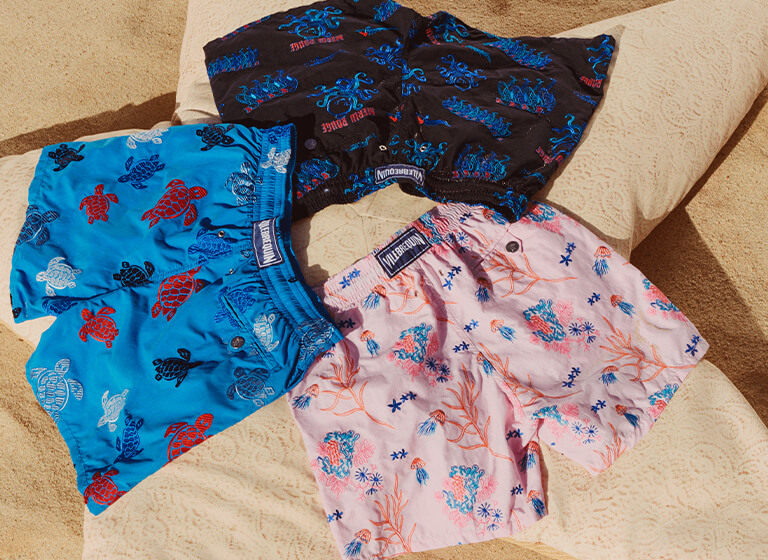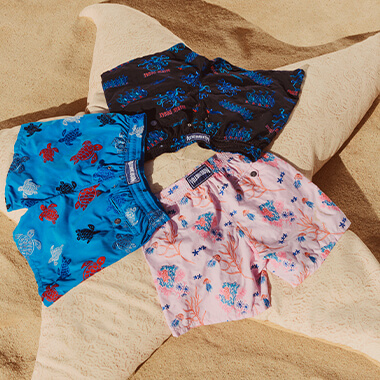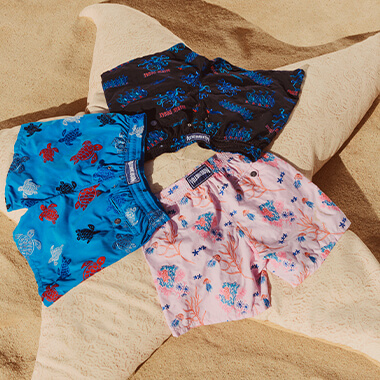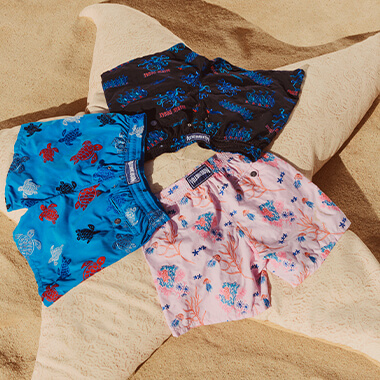 Vilebrequin's most precious trunks require the gentle touch. Spin cycle of 800 RPM max.

To preserve their finesse, steer clear of rough surfaces.
WATER-REACTIVE TRUNKS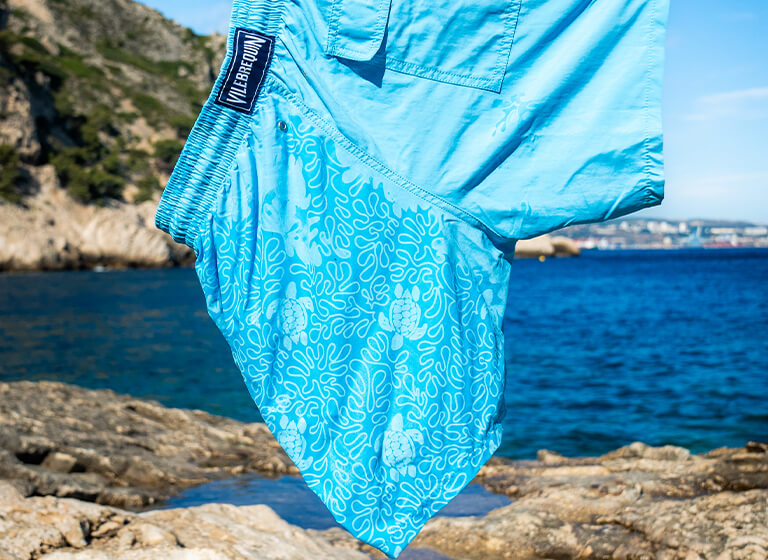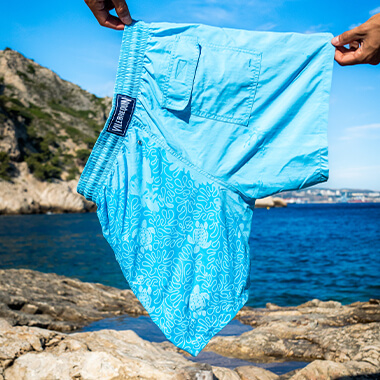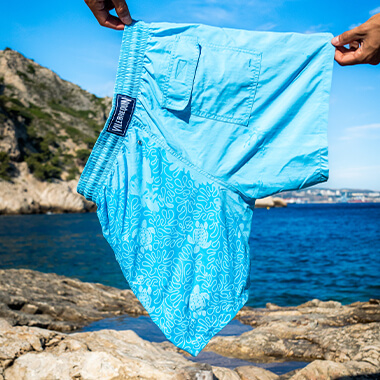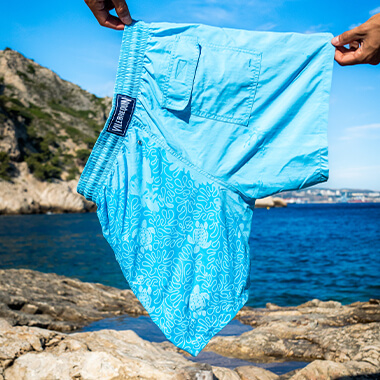 The secret to their keeping secret intact? A reduced spin cycle of 800 RPM max.

For uninterrupted magic, keep away from rough surfaces.

To maintain the 'whoa!' effect for as long as possible, we recommend ironing your water-reactive swimsuit on the reverse at a low heat (110°C) as soon as it shows signs of fading.