HANDCRAFTED QUALITY
PREMIUM FEATURES
Throughout production, Vilebrequin Eyewear is completed by the hands of more than 200 craftspeople.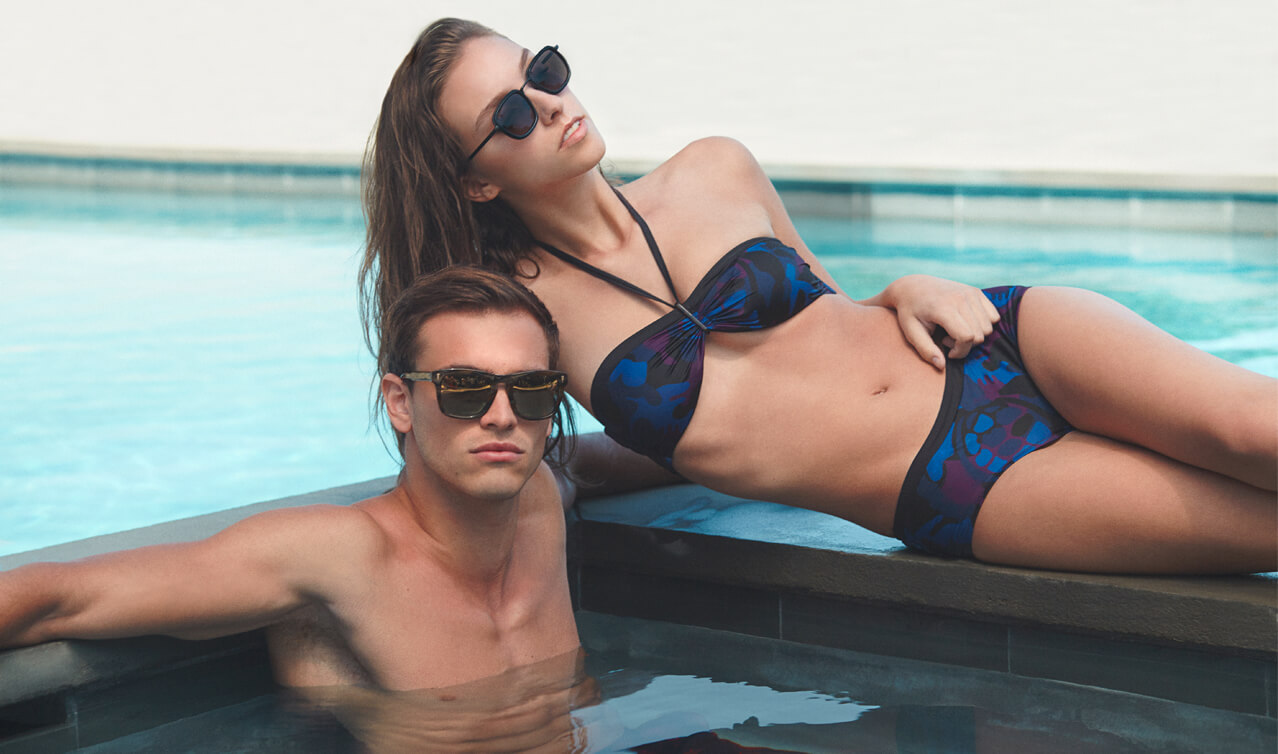 KEY FEATURES
Hand-crafted acetate and metal frames in custom colours and combinations. The world leader in lens technology, each pair of Vilebrequin sunglasses feature branded Zeiss lenses. Each style features a mono, polarised or mirror lens option. Premium components such as French ComoTec Octopus™ Spring Hinges ensure long-lasting quality. Custom-designed hardware and details tell the story of the Vilebrequin brand.
LA LENTILLE
Superior lenses by Zeiss
the world leader for lenses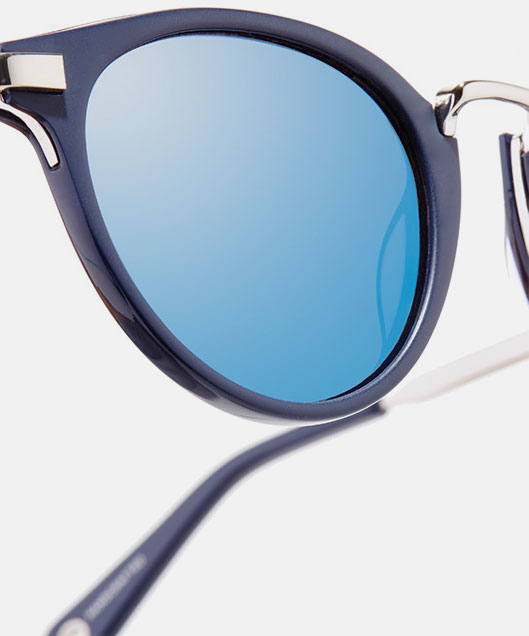 CATEGORY 3 ZEISS LENSES
Carl Zeiss is the leading lens manufacturer, offering superior optical performance and sun protection. With Category 3 Zeiss lenses used across the Vilebrequin sunglasses collection, protection against harmful UV rays as well as glare reduction is guaranteed. Meeting all Australian, New Zealand and European standards for sunglasses and fashion spectacles. Vilebrequin sunglasses are stringently tested and certified before reaching stores.
CR39
Made of only the highest quality ophthalmic monomer Superior visual performance, thin and lightweight 100% UV protection Highly durable Treated for heat and chemical resistance
+ MIRROR
Cosmetic and performance coatings for premium sunglasses High quality adhesion Scratch-resistant and long-lasting
+ POLARISED
Protects eyes against harmful UV rays Counteracts glare Filters light reflections Sharpens vision
LA CHARNIÈRE
The finest hinge
french-made beauty and strength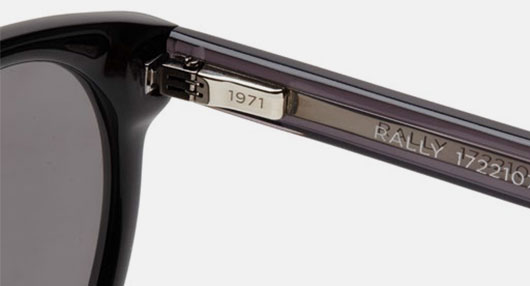 COMOTEC HINGES
Each pair of hand crafted Vilebrequin sunglasses uses hinges made by industry leader ComoTec. The Octopus™ two trolley anti-rolling system spring hinge ensures stability and long-lasting quality. Customised ComoTec hinges feature iconography synonymous with the Vilebrequin brand, the signature turtle motif and foundation year.
LES PLAQUETTES DE NEZ
Ajustable titanium nose pads and
moulded acetate for a universal fit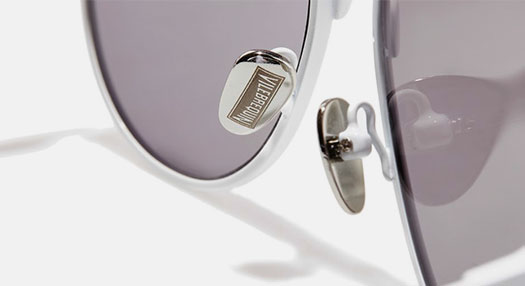 BESPOKE NOSE PADS
For metal styles, titanium metal nose pads are shaped for premium comfort. Customized to feature the Vilebrequin logo on each pair, these fully adjustable nose pads will find a fit for every face. Each handmade acetate frame is able to be heat-adjusted by optical experts for personalised fit.
LES TEMPLES
Custom temple with
signature Vilebrequin detailing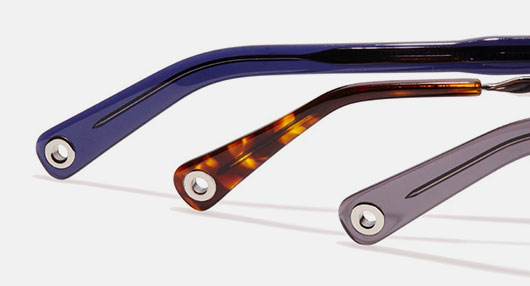 ICONIC EYELETS
The custom-made tip detail is inspired by the eyelet featured on the original swim trunks, linking the eyewear to the Riviera heritage of the brand in this subtle signature. While the profile of temples reference the crankshaft after which Vilebrequin is named.
LE MARQUAGE
Story-telling through
brand markings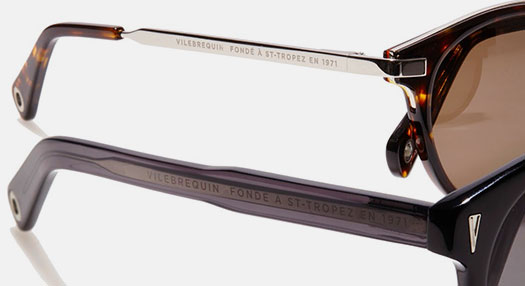 VILEBREQUIN FONDÉ
A ST-TROPEZ EN 1971
With Vilebrequin history steeped into the markings, the story is beautifully integrated into the design of the eyewear. Selected metal styles feature custom-etching visible through crystal acetates. The rich and unique story is accented by the custom designed 'V' pin featured throughout the range.