Back to Browsing
Back to Browsing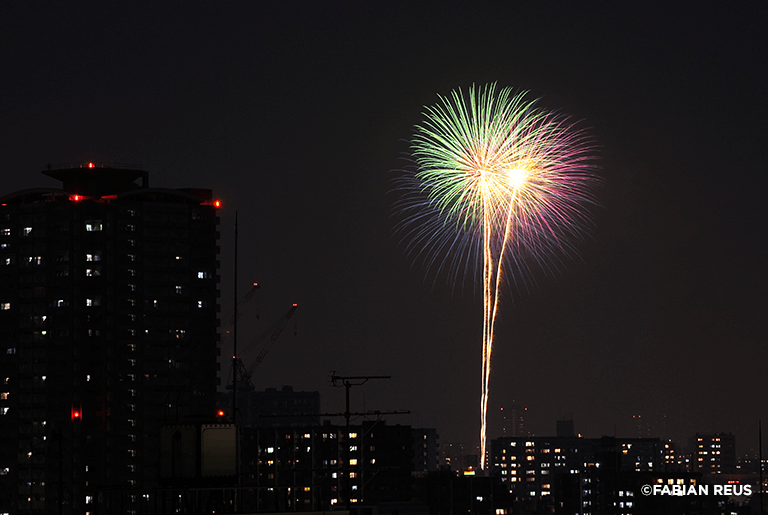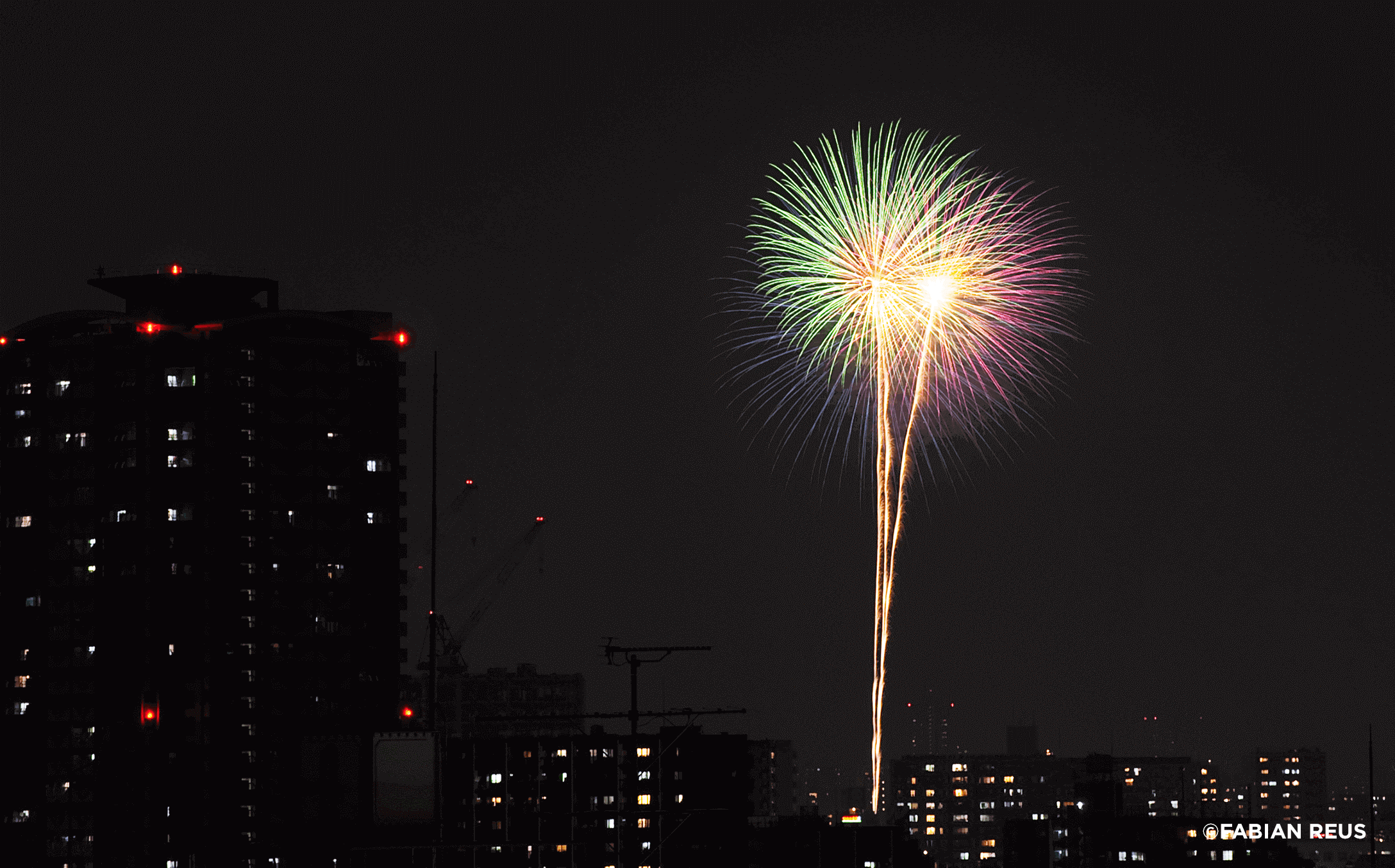 Top 10 Most Beautiful Fireworks Displays in the World!
14 December 2021 - Events
To celebrate the launch of our Fireworks capsule collection, and because current circumstances shouldn't stop us from dreaming or wishing to escape the humdrum of our WFH lives, the Vilebrequin team has rounded up the largest pyrotechnic events in the world, their beauty matched only by their grandness. You ain't seen nothing yet!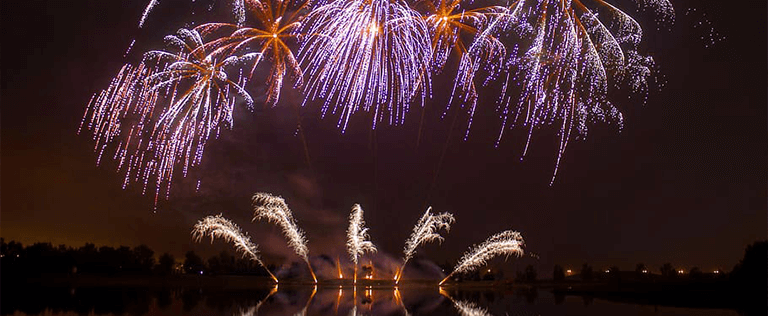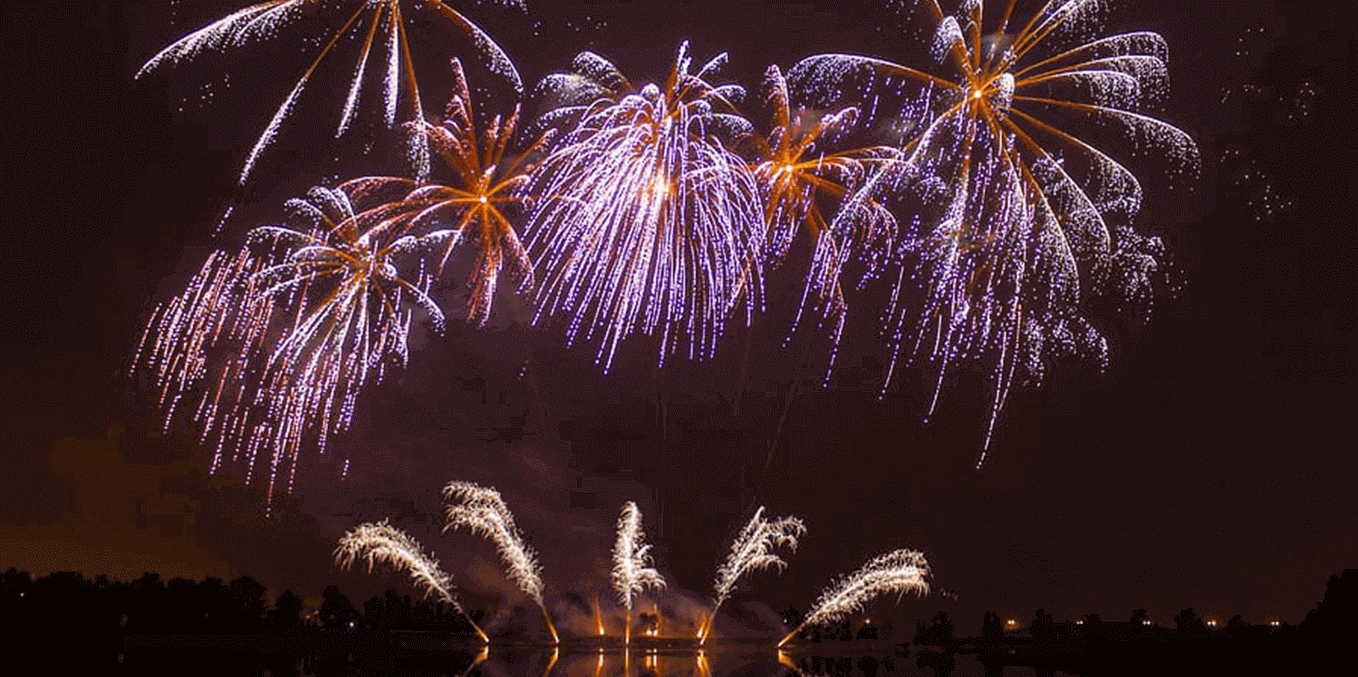 Who can't picture those impatient, wide-eyed faces gazing up to the heavens, whooping and cheering? "Oh, look at that blue one! And the green one! Whoaaa! What about that red one?" A Proust madeleine for some, the culmination of long summer nights for others, fireworks are synonymous of magic and wonder, whether you're 5 or 85. An enchanting moment shared by many around the world since, from Sydney to Rio and Kyoto to Vancouver, via a plethora of tiny villages, fireworks bring people together under one colourful banner. Here we go!
The history of fireworks dates back a very long time, when warding off evil spirits and fighting one's enemies were key concerns. Indeed, humanity's first firecracker exploded as early as 200 BC and was the fruit of children's timeless and limitless imagination... using a simple bamboo stalk. With adults being somewhat slower at showcasing their talents, it's not until the 9th century AD that powder, as used in modern-day fireworks, saw the light of day. And between the rumbling and devastating war that marked its first and powerful use to our most spectacular national holidays, Olympic Games and family events, there is but... a powder trail.
Each more creative, professional and impressive than the next, fireworks displays nowadays light up the sky of our beautiful blue planet on a regular basis.
 
Note: The dates featured in this article are for information purposes only and are subject to change. Make sure you check them on relevant websites.
The Fukuroi Enshu Fireworks Festival (Shizuoka Prefecture)
South of Tokyo, the Fukuroi Enshu Fireworks are known by amateurs for bringing together the best fireworks professionals in Japan. Put on your Sunday best and reserve your spot between 7 and 9 p.m. for one of the best parts of the Bon Festival: 
25,000 fireworks launched to music in front of a huge crowd.
When? Mid-August.
The Omagari Fireworks Festival in Daisen (Akita Prefecture)
The northern Japanese city of Daisen is THE home of fireworks. Each season has its own show, national or international competition, but the most prestigious event, and the most ancient since it's been around for more than a century, is the Omagari Fireworks Festival. Every year, this beautiful site along the Omono River welcomes 800,000 visitors who come to admire the best Japanese pyrotechnicians competing for the Prime Minister's Prize, the most coveted prize in the field. Expect to be mesmerised by this incredible two-hour show.

When? The last Saturday in August.
The Sumidagawa Fireworks Festival in Tokyo
This famous fireworks competition dates back to the Edo period (1603-1868). Plagued by famine and disease, locals had a custom of launching fireworks as a tribute to the God of Water to soothe the soul of the departed. These days, the traditional festival sees the best professionals face each other in a show where they are given carte blanche to stun spectators with their creativity in the Japanese capital.

When? The last Saturday in July.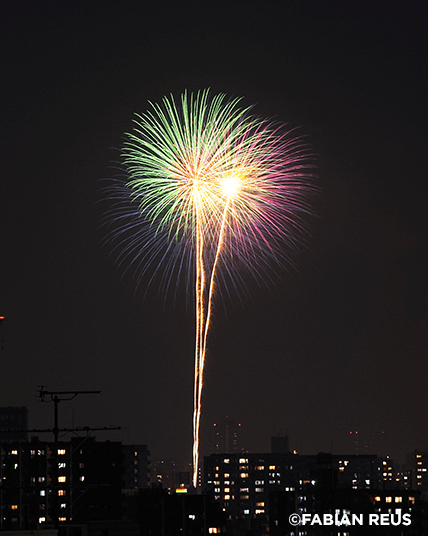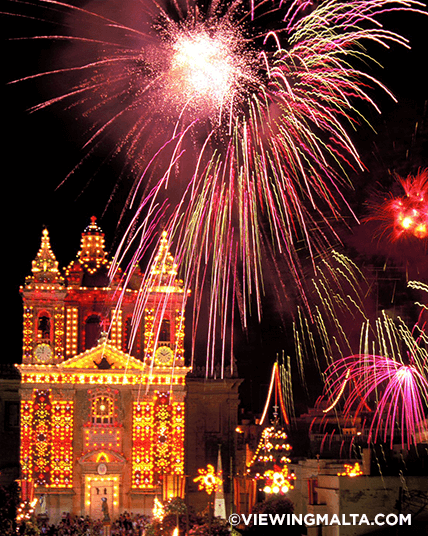 The Malta International Fireworks Festival 

Malta's fireworks are a source of national pride. It's simple: there isn't a week between April and November when cracking and banging can't be heard. The Maltese are obsessed with pyrotechnics, and also pretty good at them, even though the art is hardly ever considered a profession on this small Mediterranean island. 
The international competition in late April brings together the pyrotechnicians of the year. The 2019 edition included Australian, Canadian, Venezuelan, Italian, Austrian, Spanish, Portuguese and British contenders. The finalists launch their fireworks from small boats in the harbour of Valetta, the capital, for an absolutely breathtaking show.

When? The last week of April.
The Catherine wheel contest

This little known and rather unusual festival is particularly popular in Malta and sees different groups create and illuminate a Maltese wheel. With a diameter of up to 30 m, these wheels, named after Saint Catherine of Alexandria who was sentenced to death on a torture wheel, serve as a basis to create a roaring and hypnotising fire wheel. A fantastic spectacle!

When? Early May.
Where? In front of the Saint Publius Church in Floriana, Valetta.
Celebration of Light

A super popular annual festival in Vancouver, the Celebration of Light sees three international teams compete over three days for the title of most beautiful 25-minute fireworks display. In 2019, India and Croatia faced Canada in an awe-inspiring explosion of colours. Having won this last edition, Croatia can't wait to defend its title in front of more than 1.4 million spectators who wouldn't miss this Canadian event for anything.

When? Late July, early August.

GlobalFest

Another very popular annual event is GlobalFest, a festival celebrating diversity and promoting respect and equality among local communities. Thousands of visitors attend the Human Rights and Youth forums as well as enjoy the festival's abundance of cultural pavilions, shows and international food stalls. The pièce de résistance is a formidable battle between five teams of international pyrotechnicians to create the year's most beautiful fireworks display to the sound of traditional music from their country of origin.

When? Late August.

L'International des Feux Loto-Québec (also known as the Montreal Fireworks Festival)

Let's head east, not for a chance to become millionaires, but for the largest fireworks competition in the world. Three million spectators attend every year to feast their eyes (and ears) on an eruption of 30-minute pyromusical shows, created by some of the best fireworks designers in the world. The winner gets to go home with an aptly-named trophy: Jupiter. 

When? June to August.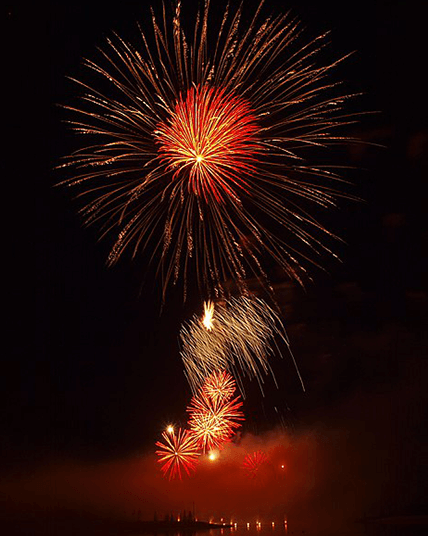 Since 1964, the oldest Western fireworks competition has been held in the heart of the Spanish Basque Country, in San Sebastian. During the Semana Grande, which takes place around 15th August and celebrates the Virgin Mary, international pyrotechnic companies launch fireworks every night over La Concha Bay from the Alderdi Eder Gardens. An unmissable European event for anyone who enjoys pintxos and a touch of Spanish fuego.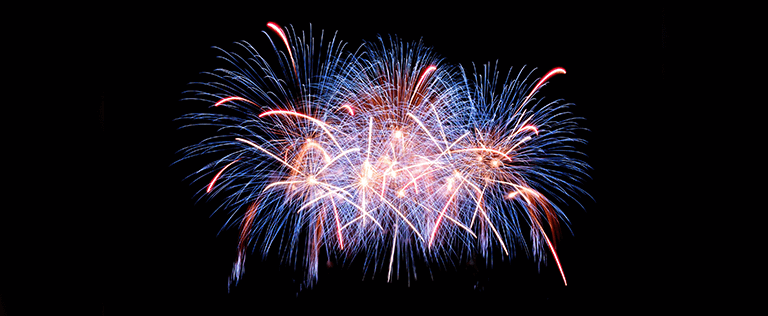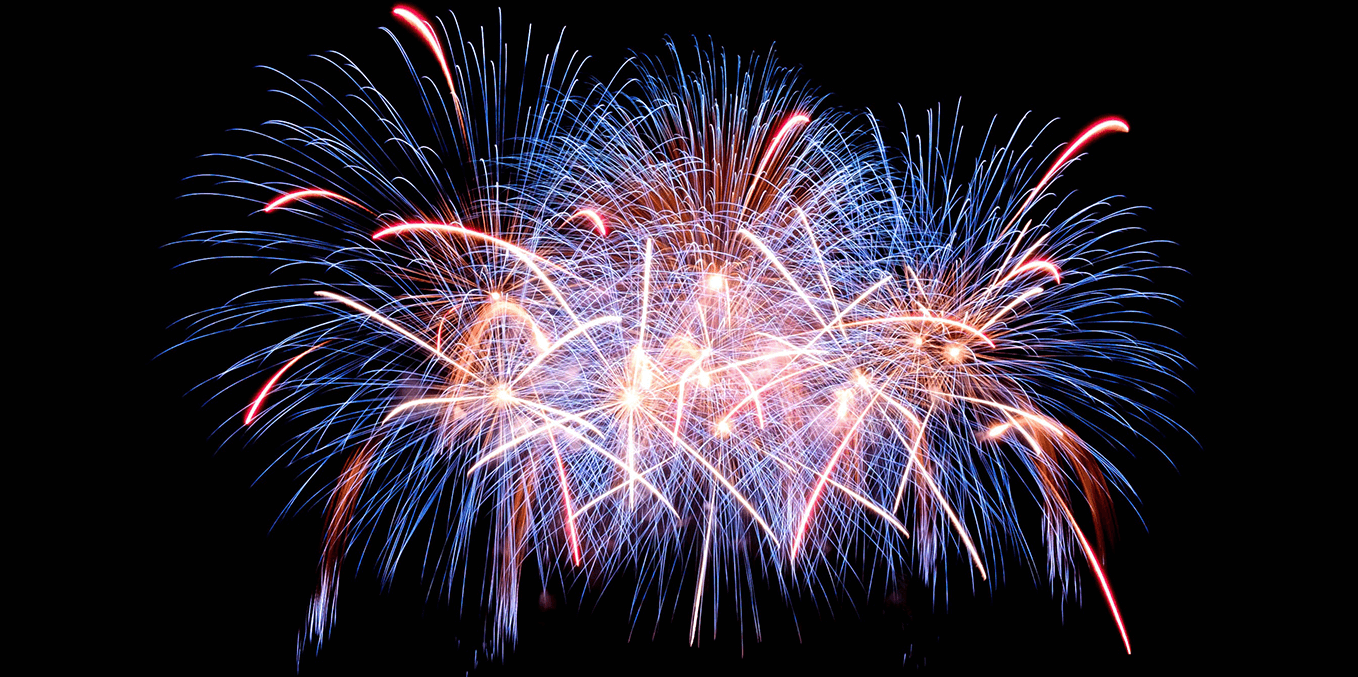 AND AS A BONUS:
The largest fireworks display in the world

Once again, Japan is the winner, all categories combined! The Yonshakudama, launched every year during the Katakai Matsuri (aka Katakai Festival), is the largest fireworks display in the world! With its giant 420-kg shell, it even features in the Guinness Book of Records.
In China: the tradition of Dashuhua

Developed by blacksmiths in a steel- and iron-manufacturing area near Beijing more than 500 years ago, Dashuhua has become a long-standing tradition in the Middle Kingdom, listed as intangible cultural heritage by UNESCO. A powerful and dangerous launch of molten iron against a cold wall produces a spectacular shower of sparks. This magnificent show of iron and fire flowers has become a true art form and is carried out mainly during the Lantern Festival.

Rio de Janeiro: an exceptional New Year's Eve

There are some things in life you just can't miss... Dancing at Les Caves du Roy in Saint-Tropez, drinking a cappuccino at the Caffè Florian in Venice, swimming in the crystal-clear and shark-free waters of a Polynesian lagoon, smelling the sakura, or cherry blossom, in Japan and celebrating New Year's Eve in Rio! Millions of people dressed entirely in white take over the most iconic Brazilian beach: Copacabana. Brazilians sure know how to party: the atmosphere is electric, joyful and tactile, and the fireworks display is one of the most beautiful in the world. 

Drones are the new fireworks!

If drones are gradually taking over our day-to-day lives, and skies, they could also represent the future of fireworks. The possibilities of visual creations are almost endless, and, more importantly, these IFOs (Identified Flying Objects) help to considerably reduce noise and pollution. In 2019, the city of Shanghai actually replaced its traditional fireworks display with a spectacular show made up of 2,000 drones. A true revolution!