Back to Browsing
Back to Browsing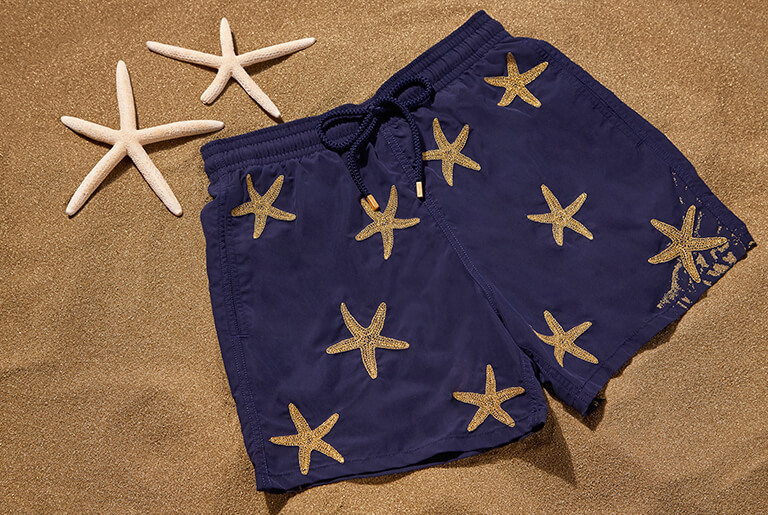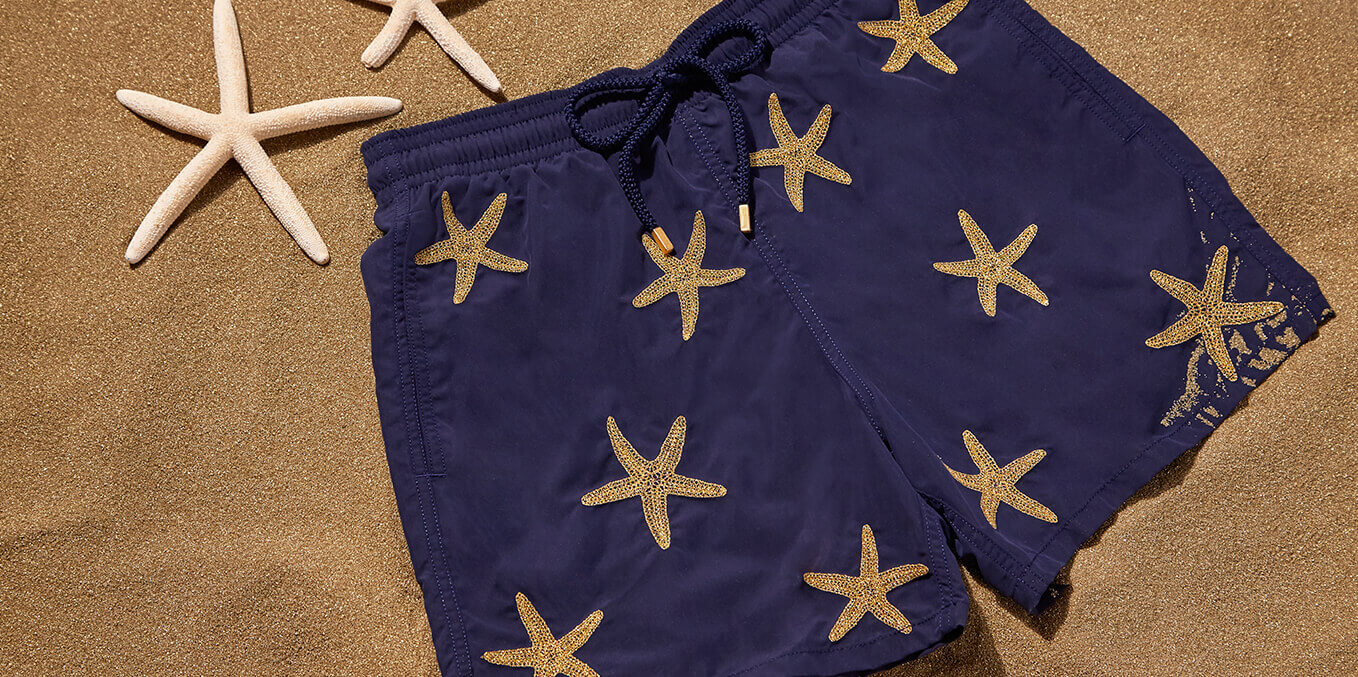 A VACATION IN FINE GOLD WITH OUR EMBROIDERED SWIMSUITS
03 February 2020 - Collections
Vilebrequin redefines the art of haute men swimming with a new wave of precious gold-embroidered exclusives. Made to order by Vilebrequin Ateliers.
Take a look around you: everything from the midday sun to the sand under foot feels like it's dipped in 24 karats.
Smiles, tans, glances seductive as missiles: summer's not exactly…timid. Neither are these swim trunks, if we're honest.