Back to Browsing
Back to Browsing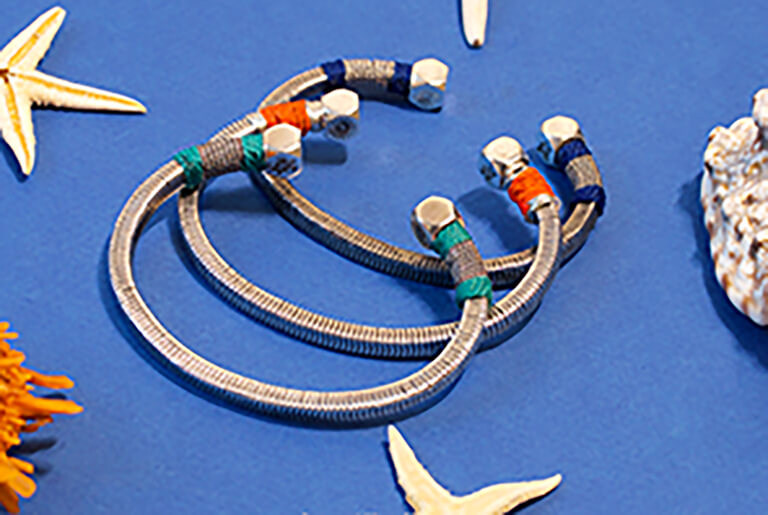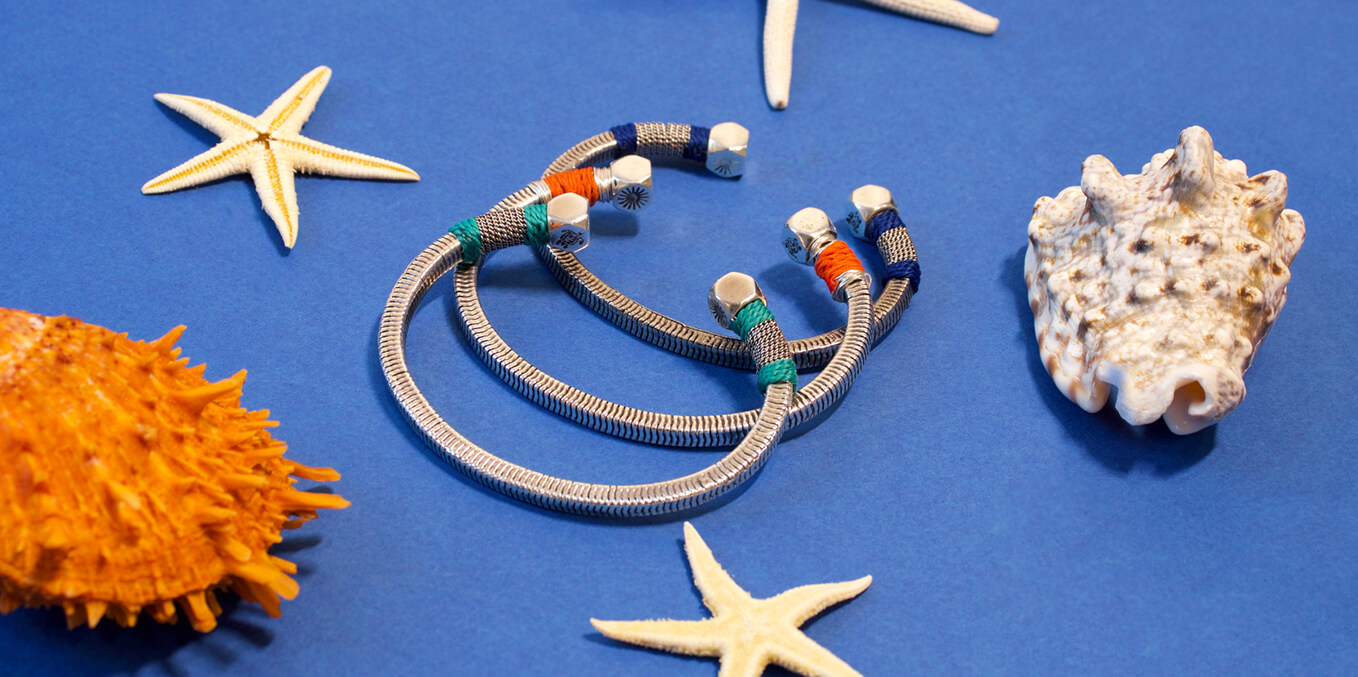 VILEBREQUIN x GAS BIJOUX Anniversary Edition Bracelets
14 May 2021 - Collaborations
Meet your favorite new swimsuit companion: a vibrant edit of beach-ready bracelets specially designed by Saint-Tropez jeweler Gas Bijoux, a friend of Vilebrequin since 1971.


GOING PLACES
How could they not get along? Fred Prysquel, the man driving the swim short revolution, and André Gas, whose charm bracelets had been taking the beaches of Saint-Tropez by storm since the summer of 69. They were clearly onto something. They could often be found down by the Port, longing for a slice of the city they both dreamed of: New York. André would tell Fred tales from his trips. Fred would talk of making it on the other side of the Atlantic. And when the chance finally came to open a store together in the Big Apple in the mid - 80s… Well, there was no stopping them!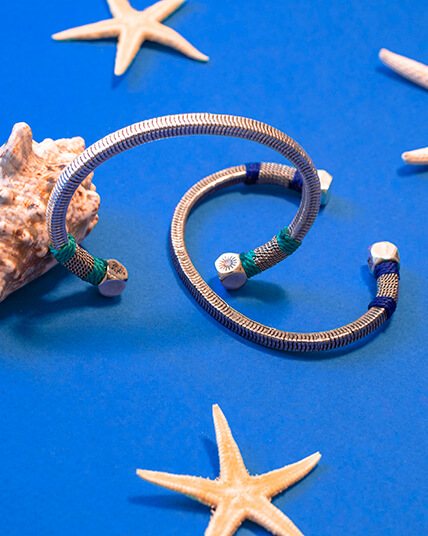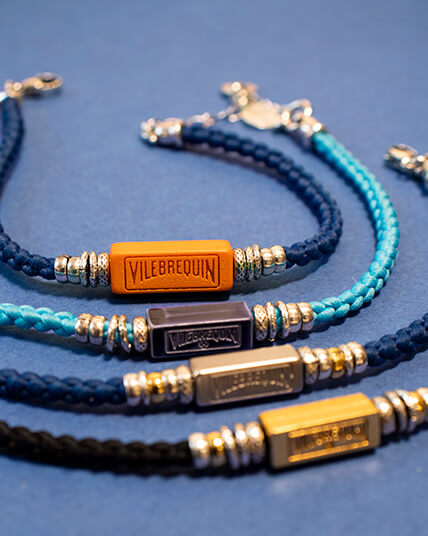 FEEL THE ELEMENTS
Two years after celebrating their 50th anniversary, Gas Bijoux are ready to help Vilebrequin party too. And because nothing says friendship (or beach!) like a colorful bracelet, the brand with the sun hallmark has imagined a collection inspired by Vilebrequin's signature swimsuit prints and design elements. Handcrafted from upcycled materials wherever possible — another thing Vilebrequin and Gas Bijoux see eye to eye on — bracelets feature recycled swim trunk drawstrings, tips, and fabric offcuts lovingly interwoven with metal. Think sustainable and artisanal. A salutation to the sun, and to summer's inevitable return.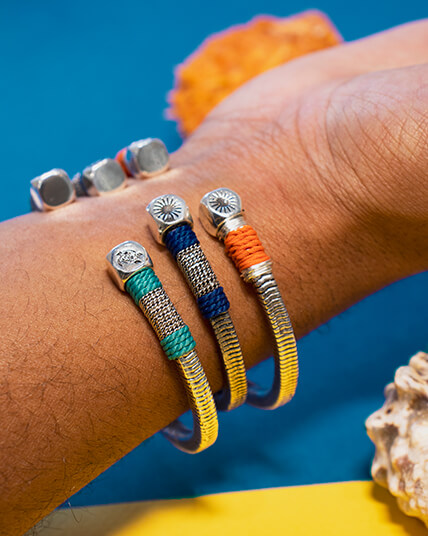 SARI BRACELET
In its metal version, the iconic bracelet of GAS Bijoux is adorned with the Vilebrequin codes for this collaboration. Imagined for the gentlemen, the sari bracelet is wrapped of colored cotton threads, while the emblematic signature turtle is facing the GAS Bijoux sun on its cabochons.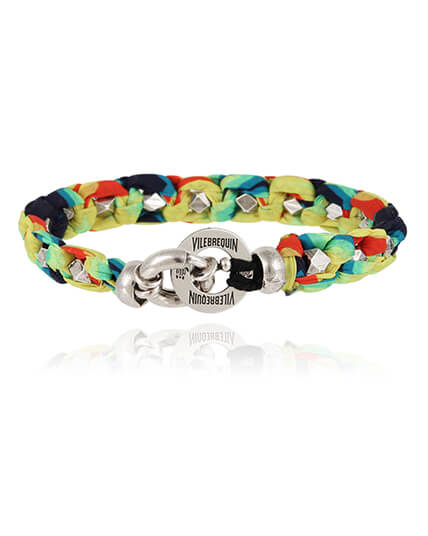 FABRIK BRACELET
Aware that nothing must be lost but that everything can be transformed, GAS Bijoux imagined this bracelet with swimsuit fabric scraps, interwoven one link after another around a metal chain by craftsmen. A real handcrafted jewel... and conscious! Unisex and adjustable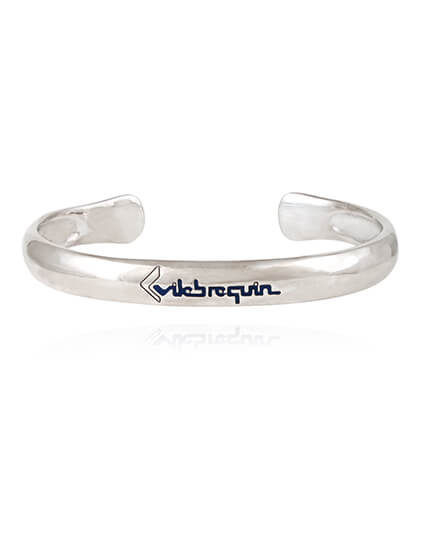 JONC BRACELET
Available for men and women, made of silver - plated metal, it features our vintage Vilebrequin logo enameled with the famous blue of our brand.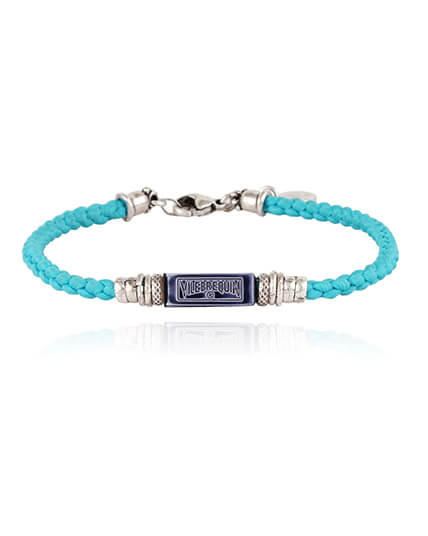 SEA BRACELET
The rectangular zamac tips (found at the end of our swimsuit drawstrings) are enhanced by a sailor's cord, vintage rings and an adjustable closing chain. For men and available in 3 colored cords (black, navy and turquoise).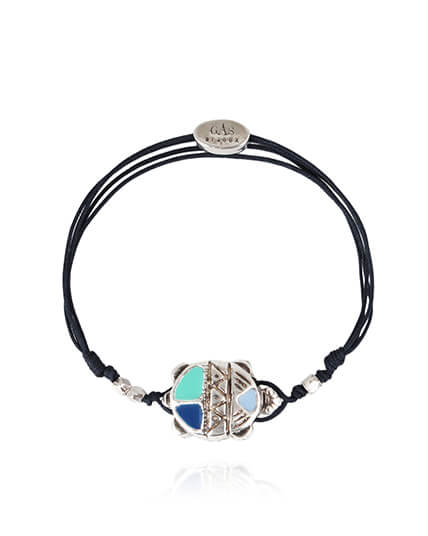 TURTLE LINK BRACELET CHILDREN
The lucky charm bracelet that made the success of GAS Bijoux on the beaches of Saint-Tropez in the 70s features a hand - enameled turtle in its center. Don't forget that when tightening its sliding knots, you must make a wish!
GAS BIJOUX COLLECTION