Back to Browsing
Back to Browsing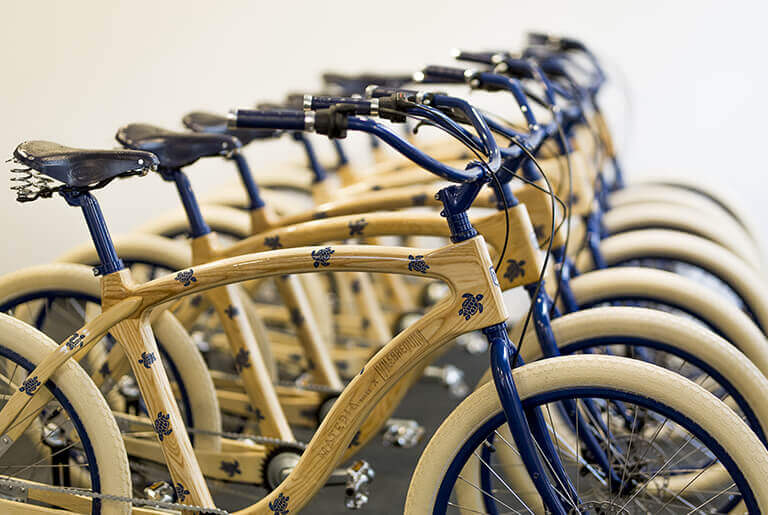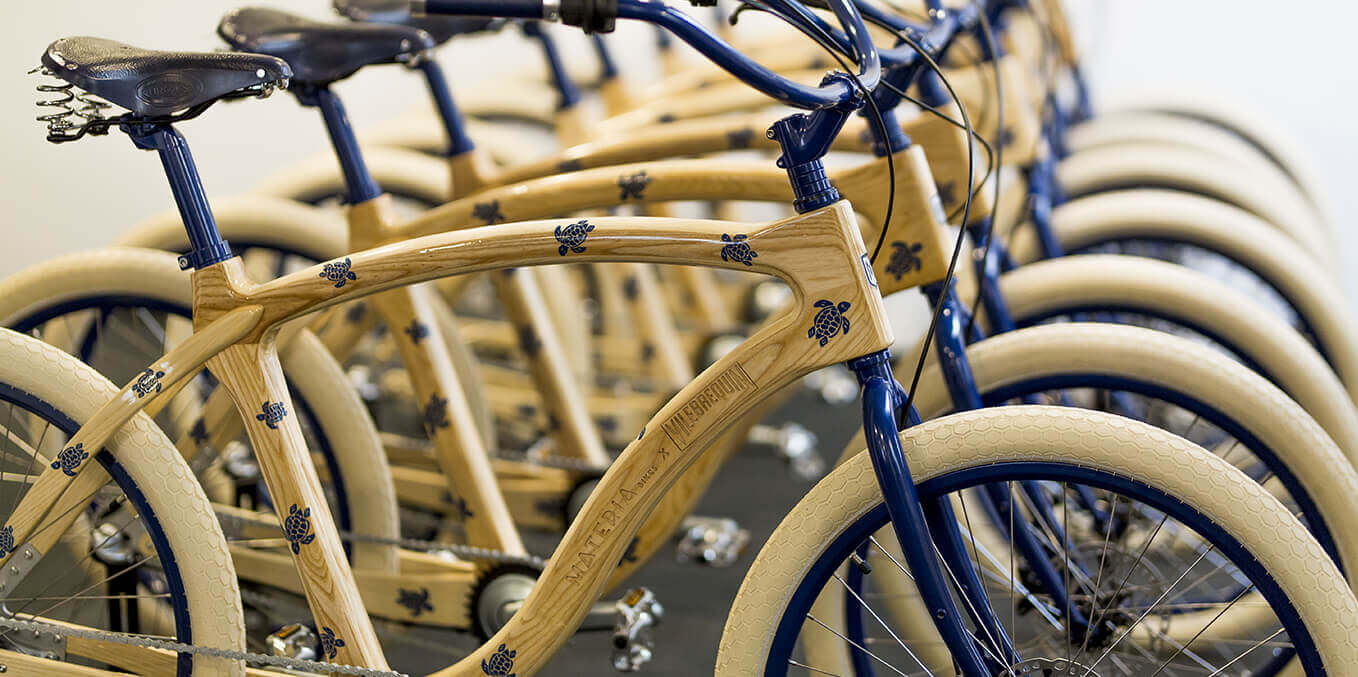 VILEBREQUIN X MATERIA BIKES | GEARED FOR SUMMER
24 March 2019 - Collaborations
How do you get from A to Beach? Vilebrequin and Materia Bikes have come up with summer's most stylish solution: a limited-edition Beach Cruiser – perfect for anyone who enjoys taking it slow.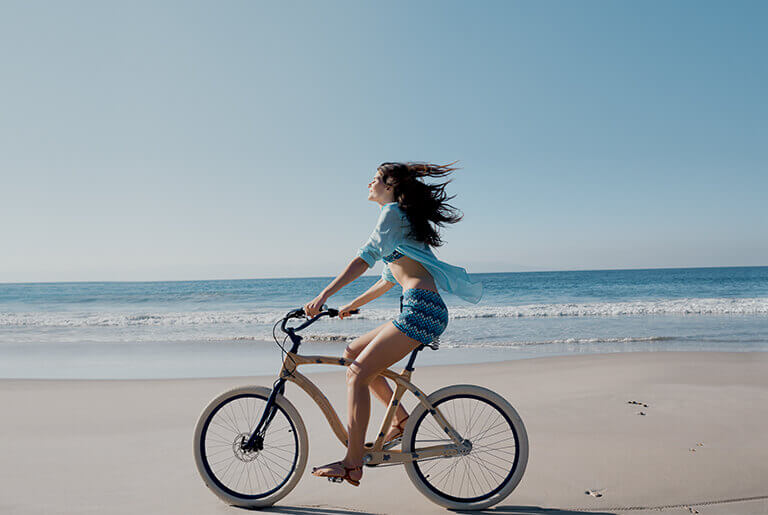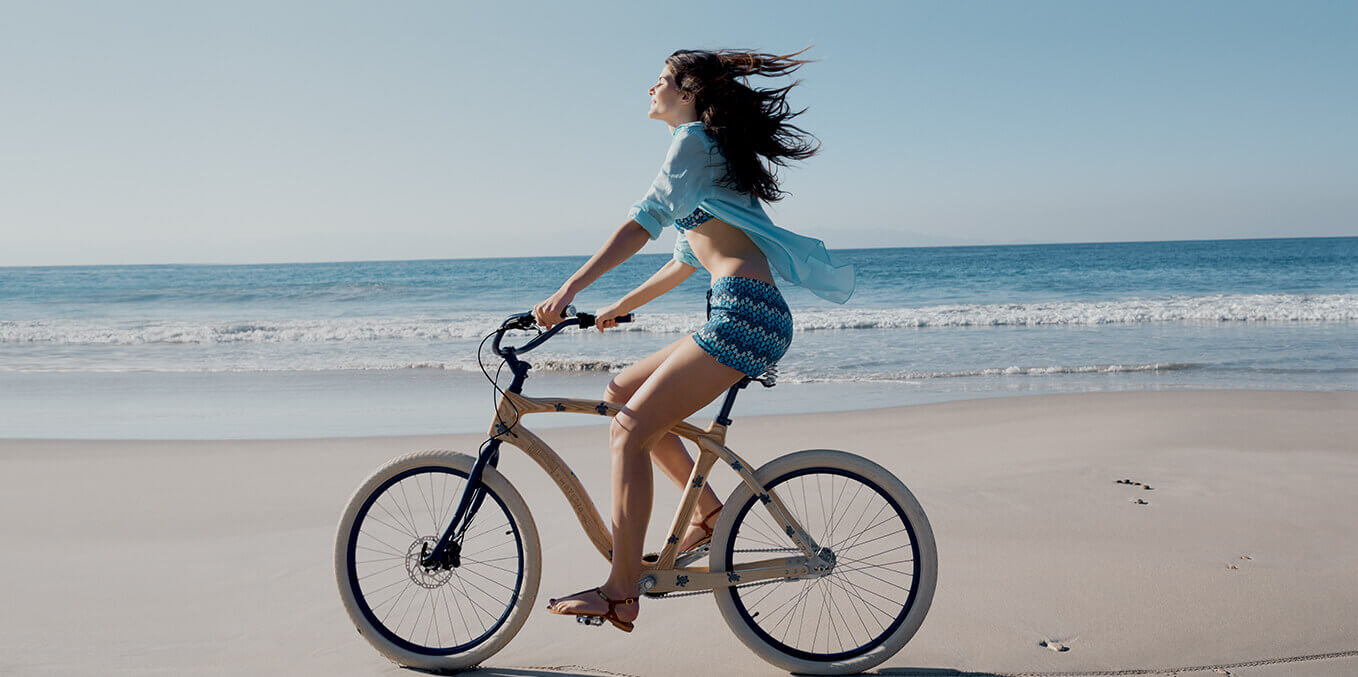 Your only mission this summer is to relax and enjoy the ride. With nothing else scheduled but the sea views and the breeze, our beloved turtles are bound to tag along – don't expect them to do any of the pedaling, though!
Designed in tandem with Vilebrequin, this hand-numbered Beach Cruiser Amber from bespoke manufacturer Materia Bikes connects us to summer's many adventures, from our first bike ride to our next swim.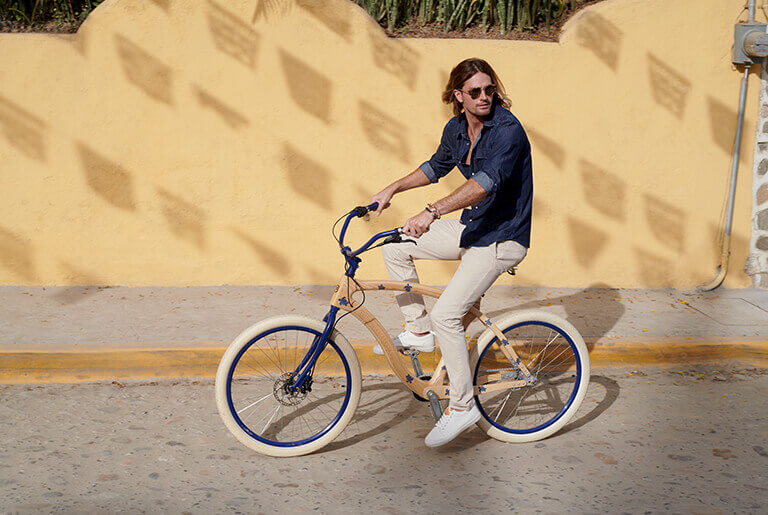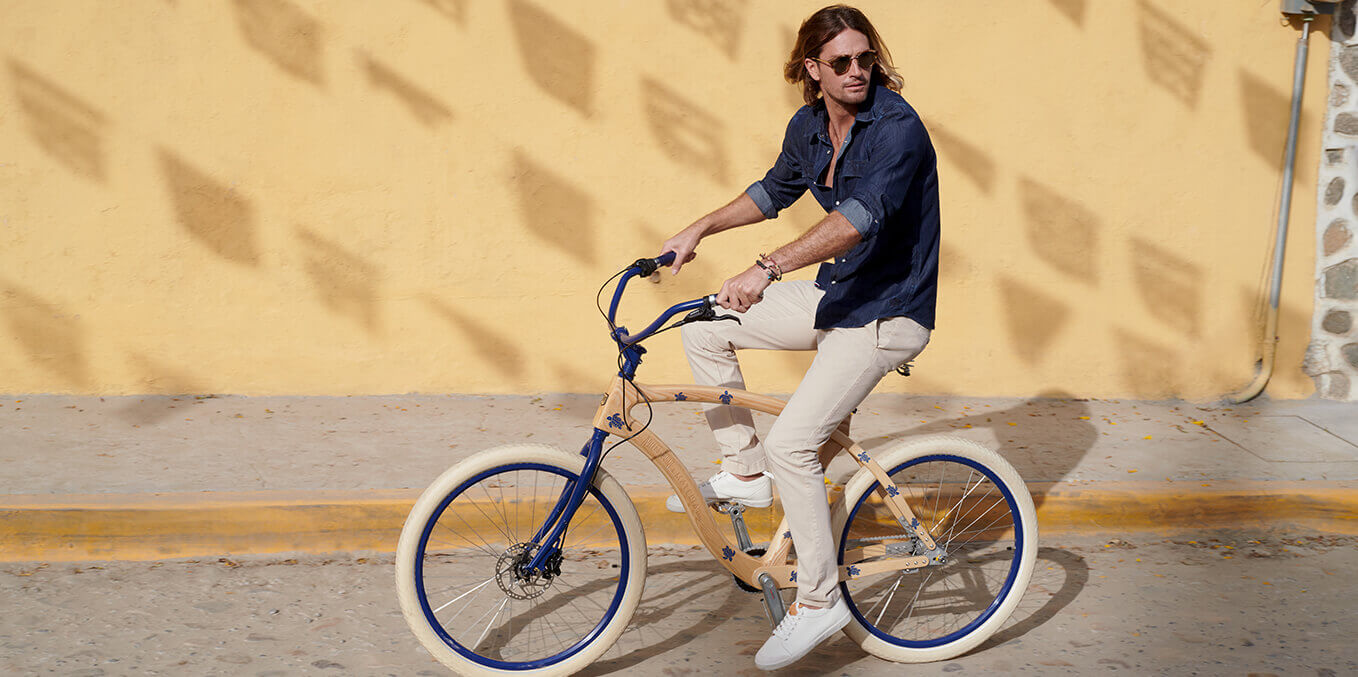 Inspired by the models that found fame on America's West Coast in the early 70s, the Beach Cruiser's journey closely mirrors Vilebrequin's: by the summer of 1971, a revolution was brewing on both sides the Atlantic. In Saint-Tropez or Venice Beach, freedom meant swim shorts, trips to the beach… and not much else!
Convinced that nothing should hold you back, Vilebrequin and Materia Bikes have combined storied expertise with the latest design innovations to bring you new levels of comfort and performance from the second you saddle up to moment you cool off.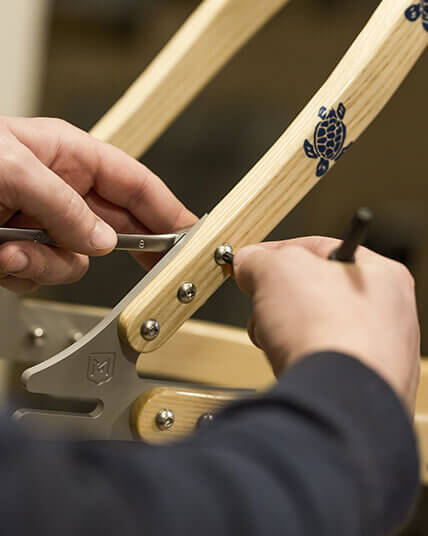 72 hours of craftsmanship and 5 coats of yacht varnish mean your bike frame can brave anything from sea spray to an August heat wave. Signature Vilebrequin detailing – including an iconic house blue trim – accentuates natural wood tones for a distinctly warm and elegant feel. Not forgetting the Vilebrequin talisman: sea turtles! .
Who better to remind us that life is better in the slow lane?
this is a decorative banner video and does not convey important information