Back to Browsing
Back to Browsing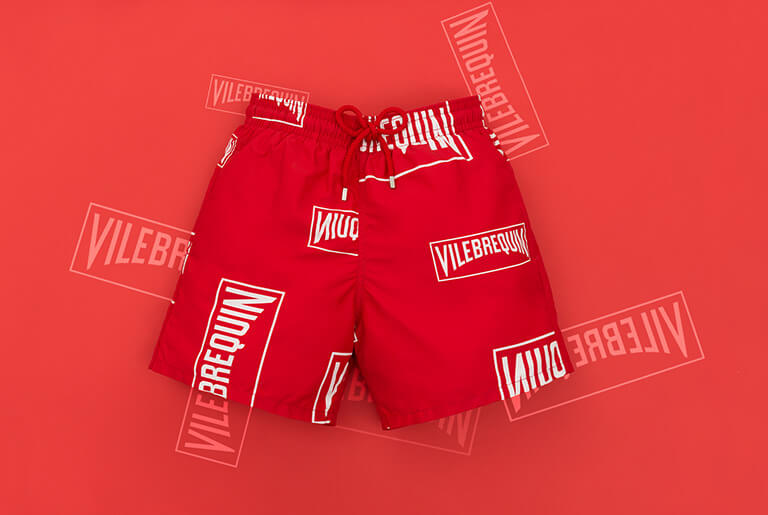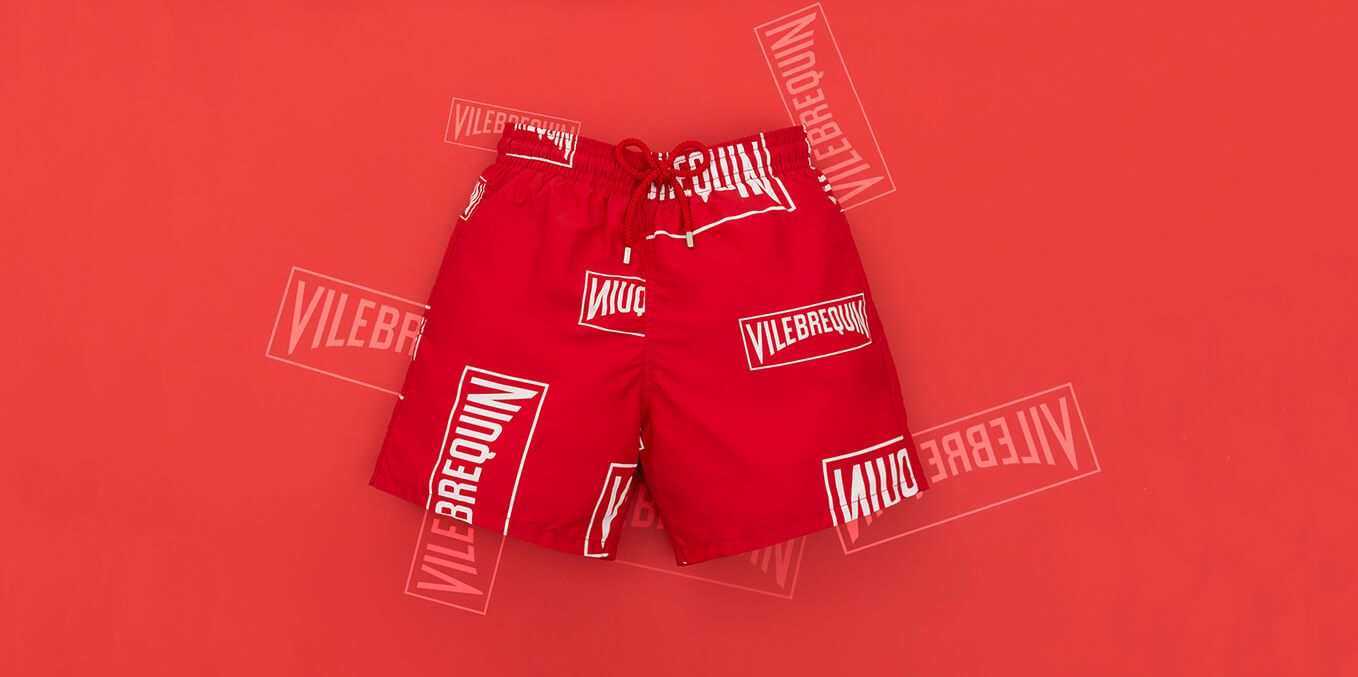 SWIM (RED) SAVE LIVES
17 November 2019 - Collaborations
VILEBREQUIN ANNOUNCES THE SECOND YEAR OF A GLOBAL PARTNERSHIP WITH (RED)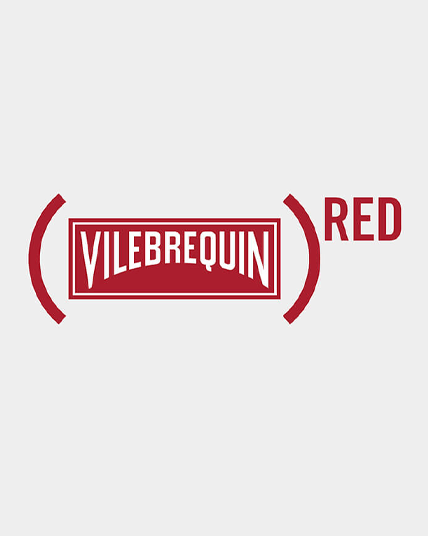 (RED) MOOREA
Launching in mid-November to coincide with the (SHOPATHON)RED campaign and leading up to World AIDS Day on December 1st, the (VILEBREQUIN)RED Moorea Swim Trunk, Beach Bag, and T-shirt infuse the brand's classic European style with (RED)'s signature deep crimson Vilebrequin logos for bold all-over prints.
The design comprises Vilebrequin's exclusively developed, soft touch polyamide fabric and features an elastic waistband with drawstring, three pockets, and a fast-drying cotton-polyester inner brief. The logo orientation and placement will vary on each swim trunk, making each and every piece 100% unique.
Available for the holiday season, these stylish gifts give back. $15 of every Swim Trunk and $10 of every T-shirt and Beach Bag sold will go directly to the Global Fund to support HIV programs in sub-Saharan Africa. Since 2006, (RED) has raised more than $600 million, and Global Fund grants supported by (RED) have impacted more than 140 million people through HIV prevention, testing, treatment, care services and education programs.
In the lead-up to World AIDS Day, Vilebrequin's digital and social platforms and stores will turn (RED) to promote the message "SHOP (RED), SAVE LIVES", encouraging customers to shop (RED) products this holiday season, to help raise money & awareness for the fight to end AIDS.
"We have been deeply inspired by the power of the (RED) movement," says Vilebrequin CEO Roland Herlory. "Now we hope to contribute in our own way by encouraging our passionate consumers to help us effect change with every purchase. Not one of us should rest until AIDS is history."

"We are thrilled to be expanding our partnership with Vilebrequin for its second year with the launch of the new (RED) swim trunks, t-shirt and beach bag. These products are launching just in time for the holiday season and we couldn't be happier Vilebrequin is giving people more ways to shop beautiful (VILEBRQUIN)RED products that help save lives," said Jennifer Lotito, COO, (RED).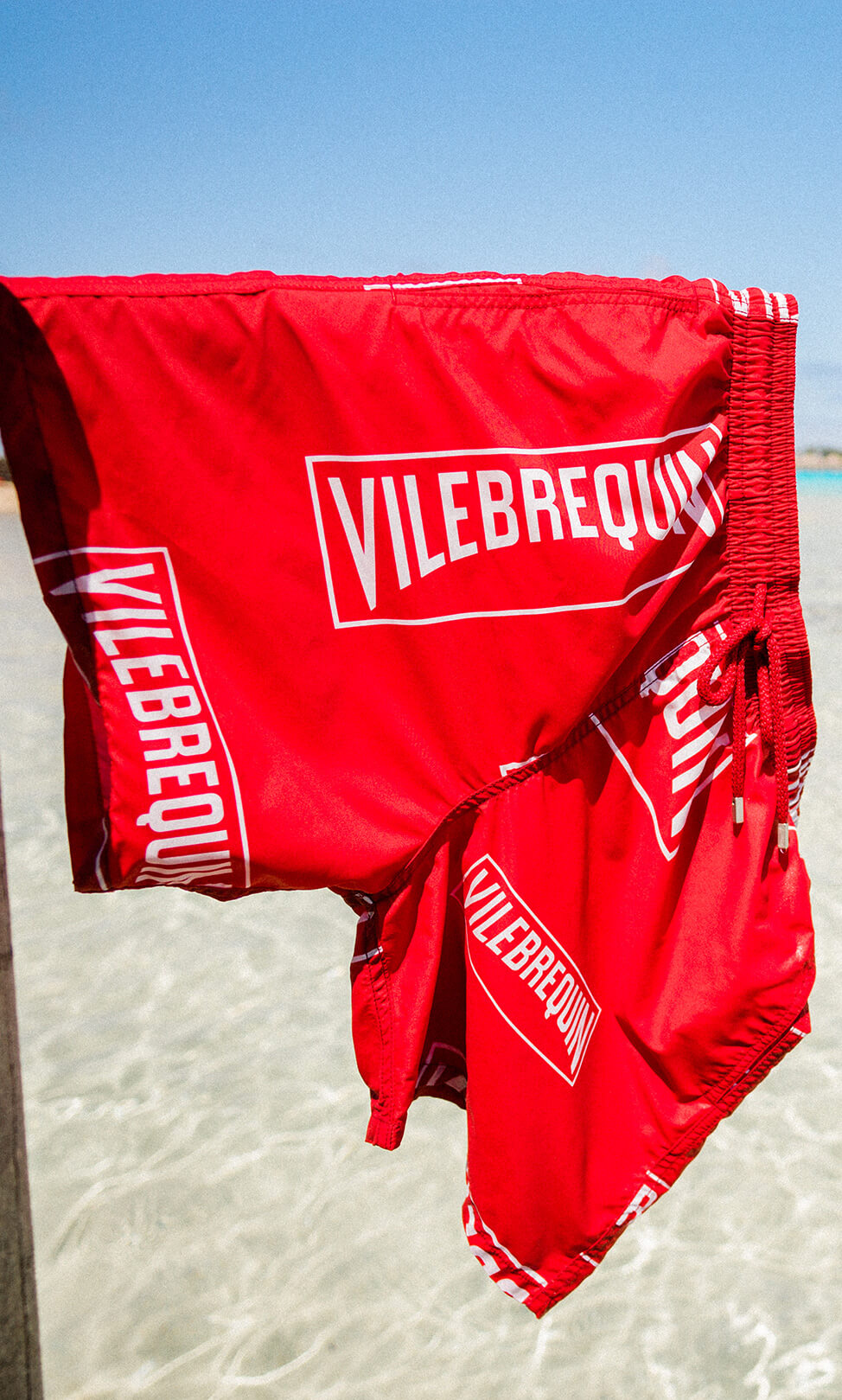 this is a decorative banner video and does not convey important information
Discover Our Red Collection