Back to Browsing
Back to Browsing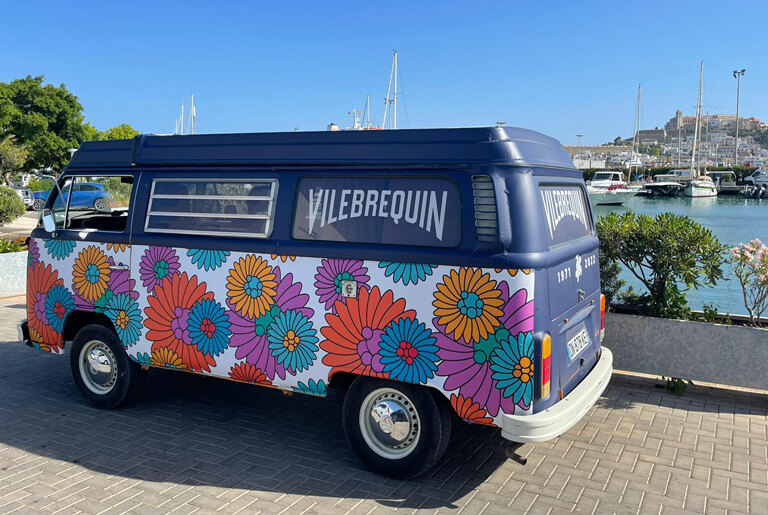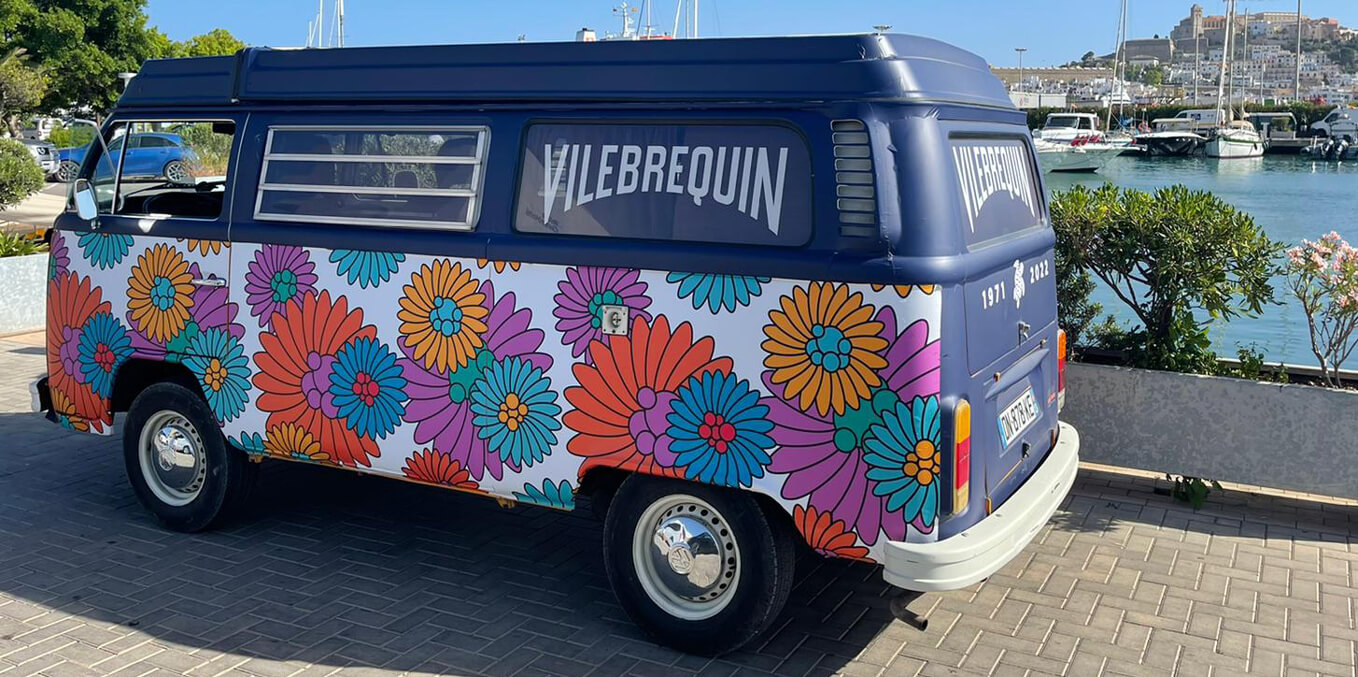 Our Vilebrequin camper van is on the road again
06 July 2022 - Events
Ready for some flower power? Look out for the Vilebrequin camper van over the next 18 days as we meet you on vacation in the South of France. Stay tuned for plenty of French Riviera hotspots, hidden gems, and more…!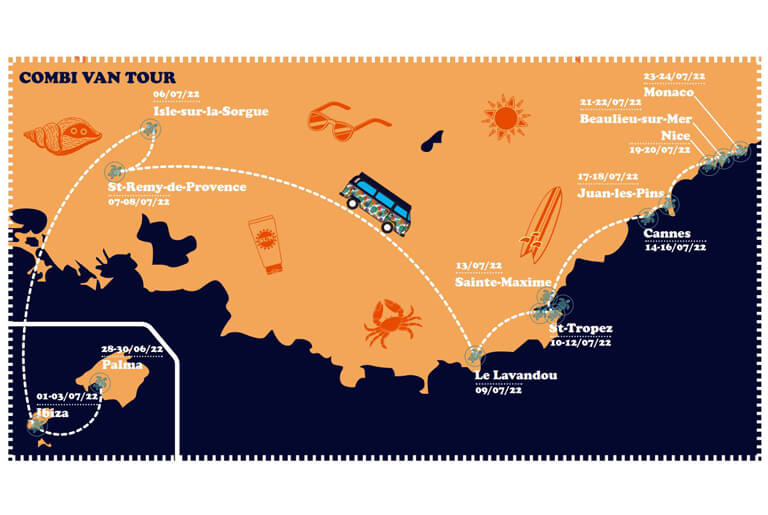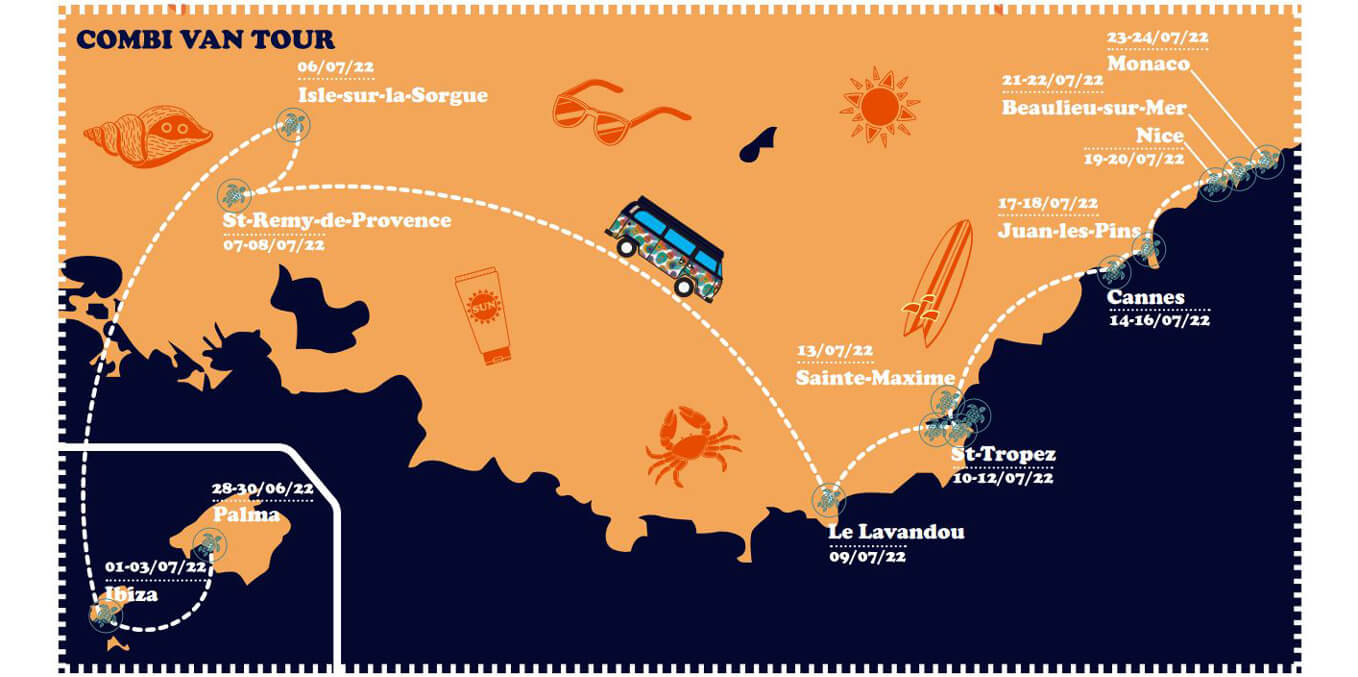 Le Lavandou
July, 9th
Immerse yourself in a nature reserve of rare beauty. Lavandou's stunning beaches and former fishing port are perfect for sampling the French Riviera way of life.
La plage de Saint-Clair: Locals nickname this beach the Pearl of the Var. It's easy to see why. La plage de l'Eléphant: After the effort, the reward! 100 or so steps lead you to turquoise waters and white sand.
Chez Jo Restaurant: Feast on grilled seafood as you dip your toes in the sea à la Robinson Crusoe. Watch out for the naturists nearby!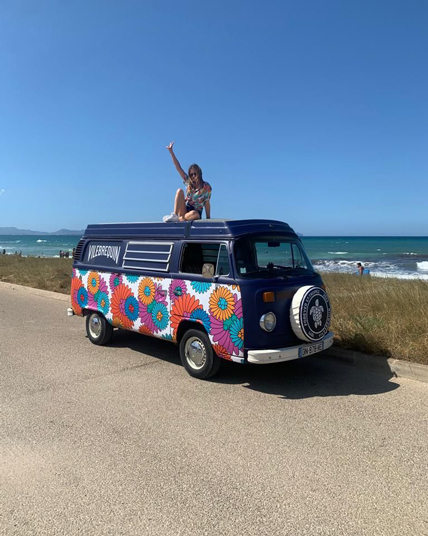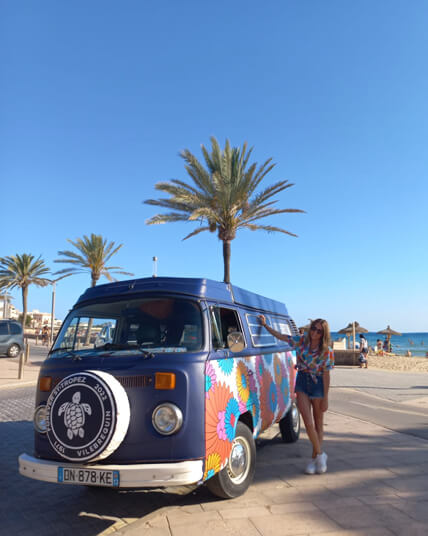 Saint-Tropez
July 10th to 12th
A little place they call paradise… This once-sleepy fishing village burst into life amid the freedom of the 70s, becoming the preferred summer home of generations of icons ―and an icon in its own right.
Cabane Bambou: Saint-Trop's worst kept secret. Enjoy a bite to eat with a side order of sea air.
Play Pétanque: Place des Lices, where else! You may not beat the locals, but you can usually find a French star.
The best Tarte Tropézienne: from the guy who invented it! RDV at La Tarte Tropézienne boutique, Place des Lices.
Drink coffee like Brigitte Bardot: Pull up a chair at Sénéquier café by the port. Icons only.


this is a decorative banner video and does not convey important information