Back to Browsing
Back to Browsing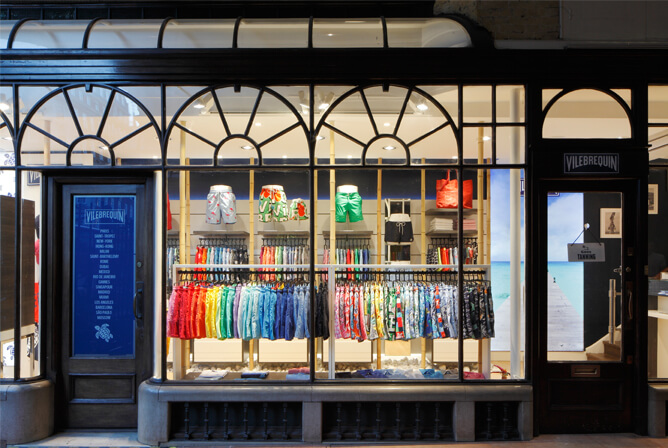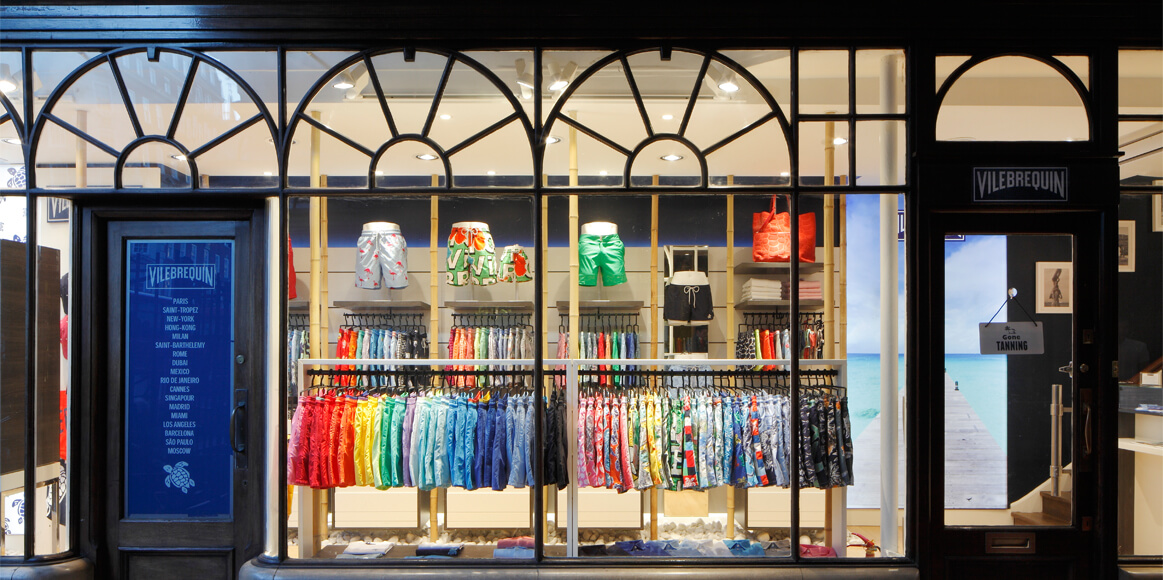 London burlington arcade flagship store reopens
24 March 2015 - Events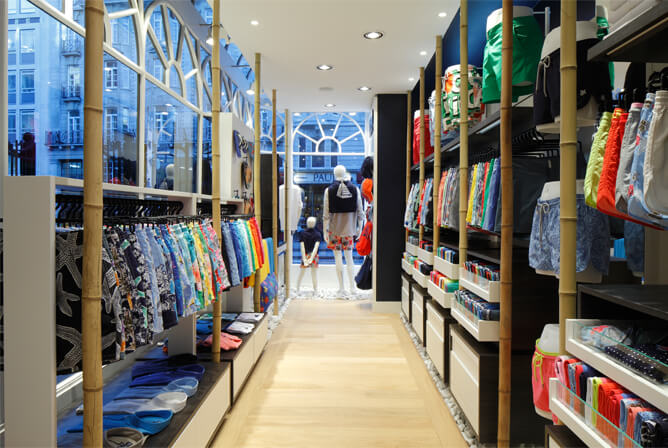 Vilebrequin has reopened it's famous Burlington Arcade boutique located in the heart of London's Mayfair, after a major refurbishement. The company's London flagship is an ambassador for 1970's St-Tropez and provides a welcoming and laid-back atmosphere for those heading to the beach or going for a leisurely dip by the pool.
The boutique is home to the full mens, womens, childrens and accessories collections which are displayed accross two floors, showcasing Vilbrequin's position as the number one luxury swim and resortwear brand in the world.
Inside the store the stunning view of the sea and the new beach cabins act as the perfect invitation to pleasure and relaxation throughout the year. The white and azure blue colour scheme is inspired by Mediterranean buidlings which dominate and enhance the light and space through the large windows. Subtle sand stones have been added to this chic and summery palette which gives the finishing touch to a place where everything speaks of travel and faraway beaches. The history of the company, founded in 1971 in St-Tropez, is recounted to shoppers by photographs and illustrations hanging from the walls.
Address: 1-2 Burlington Arcade, London, W1J 0PA
Telephone: +44 (0) 20 7499 6558
Opening Hours:
10.00am-6.00pm, Monday-Saturday
10.00am-7.00pm, Thursday
12.00pm-6.00pm, Sunday
Discover the Vilebrequin store of Burlington