Back to Browsing
Back to Browsing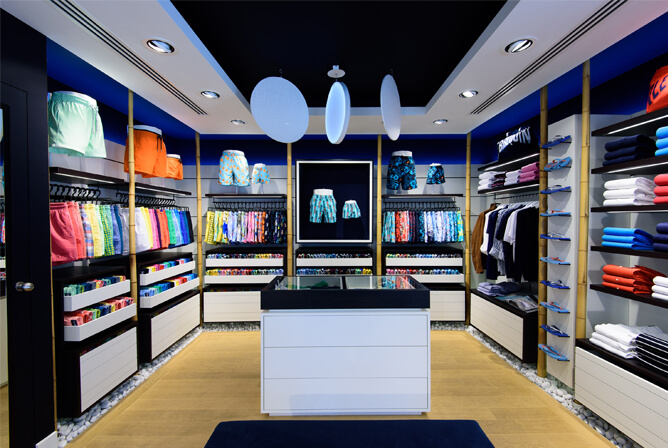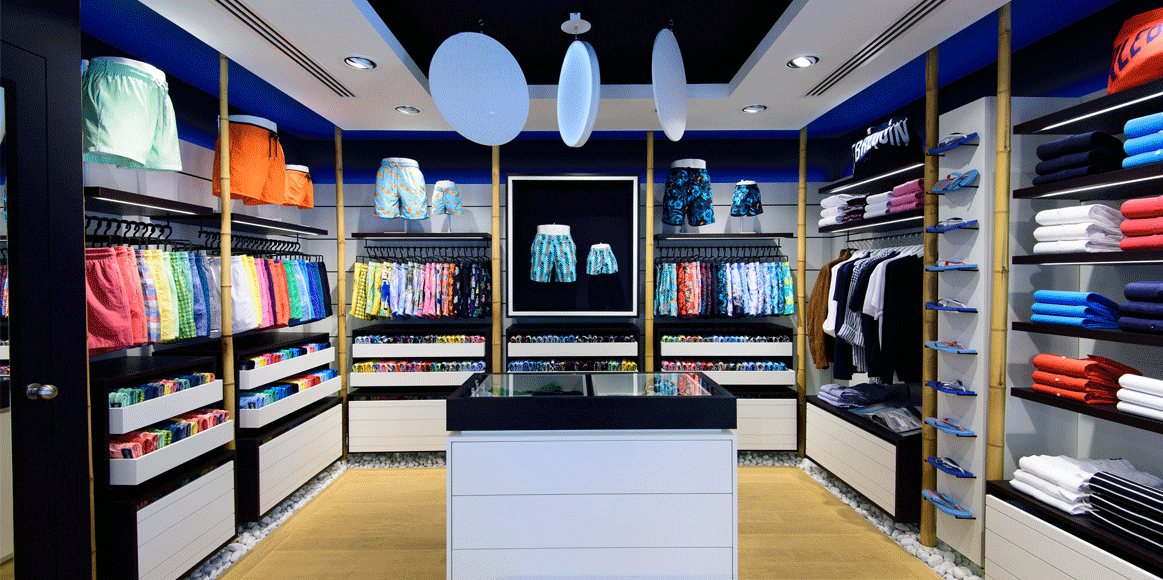 VILEBREQUIN IN KNOKKE-LE-ZOUTE
02 June 2015 - Events
The second Belgian boutique dedicated to men's and women's wear just opened its doors a few days ago, in the heart of the belgian beach resort. After Anvers, Vilebrequin opens its new boutique in Knokke. In May, Vilebrequin will also open a brand new boutique in Brussels.
This new boutique is conceived as an ambassador for the St-Tropez lifestyle, providing a warm welcome to a clientele of both locals and internationals. The shop is ideally located by the seaside, in the heart of the sought-after beach resort of Knokke-Le-Zoute. In this 'Nothern St-Tropez', Vilebrequin is a little more cementing its place in high-end swimwear, ready-to-wear and resortwear in Belgium.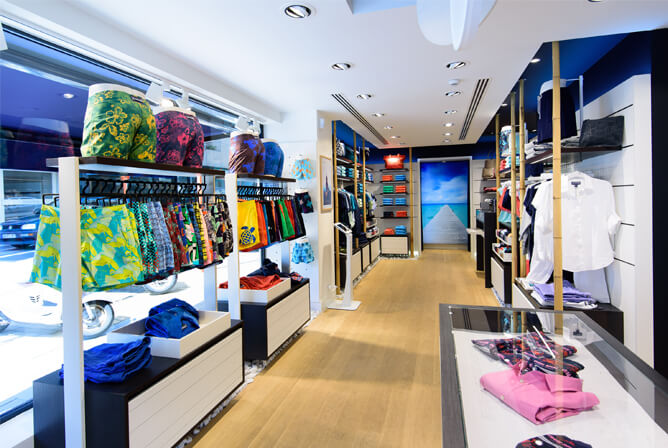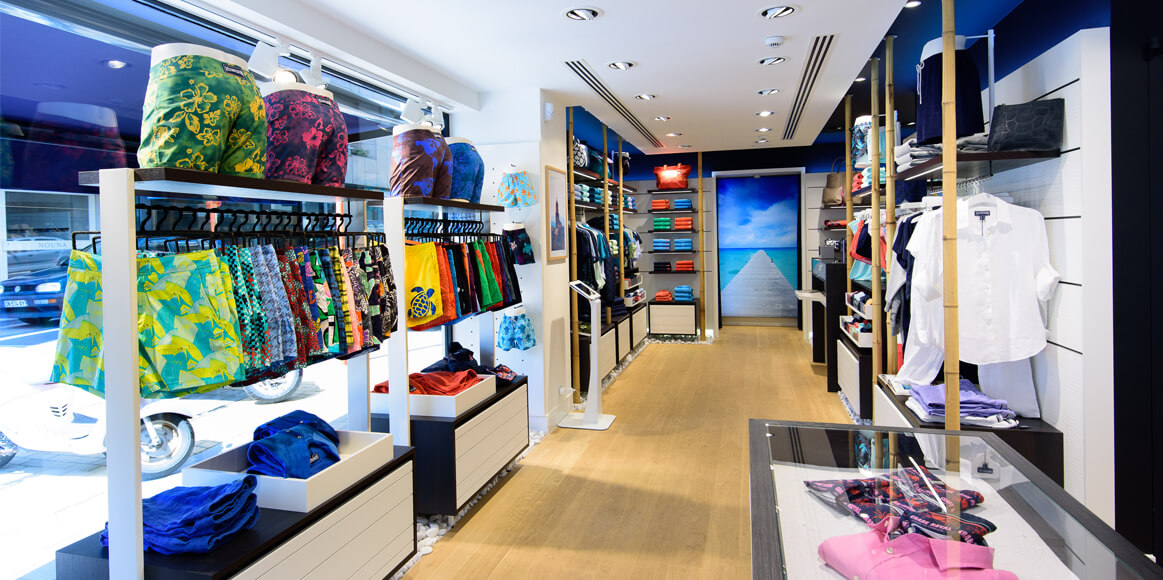 Inside the store, the stunning view of the sea acts as an invitation to pleasure and relaxation throughout the year. Inside, the white and azure blue color scheme inspired by Mediterranean buildings dominates, enhancing the light that bathes the space through the large windows. To this chic and summery palette are added subtle sand tones, which give the finishing touch to a place where everything speaks of travel and faraway beaches. The history of the label founded in 1971 in St-Tropez is recounted to shoppers by a wall of photographs and illustrations.
The boutique's welcoming and laid-back atmosphere gives a pleasant foretaste of vacation whether for those heading to the beach or those wishing to take advantage of a relaxing moment in the pool.
Address:
Kustlaan 185, 8300 Knokke Heist, Belgium
Telephone: +32 (0) 50 33 08 33
Opening Hours:
During school holidays :
Monday to Sunday 10:00am to 6:00pm.
Rest of the year: closed on Tuesday and Wednesday.
Mo-thu-fri-sat-sun : 10:00am to 6:00pm