Back to Browsing
Back to Browsing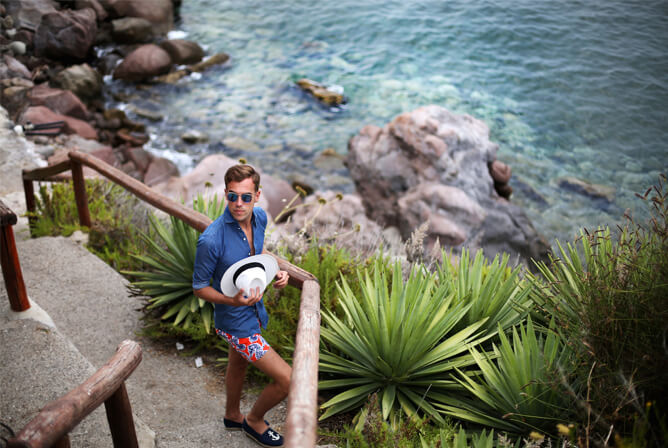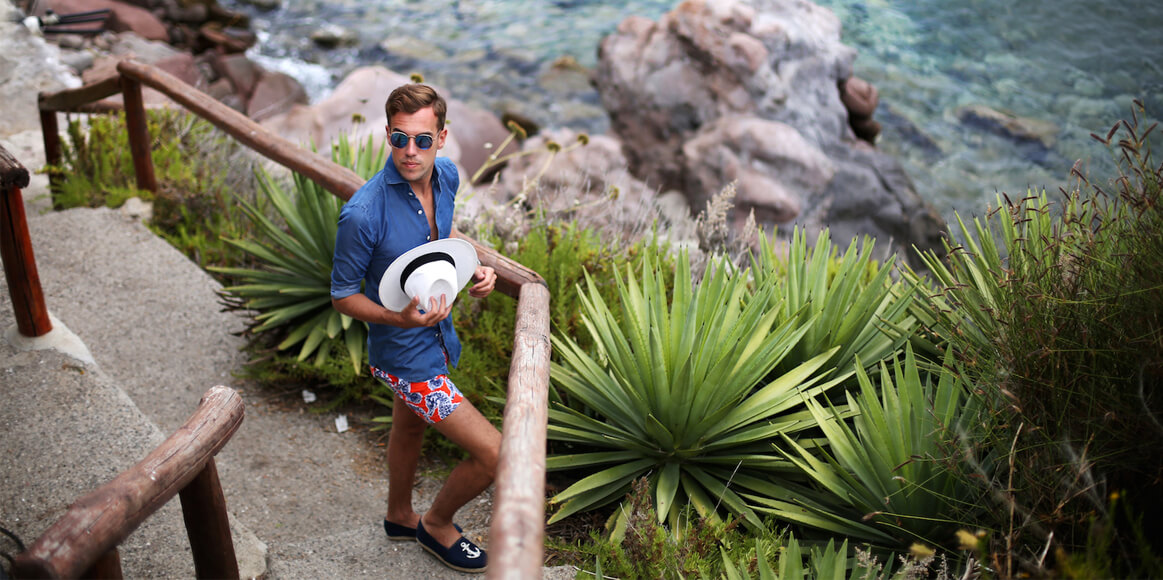 #sayl july 2015 / panarea / italy
18 August 2015 - Destinations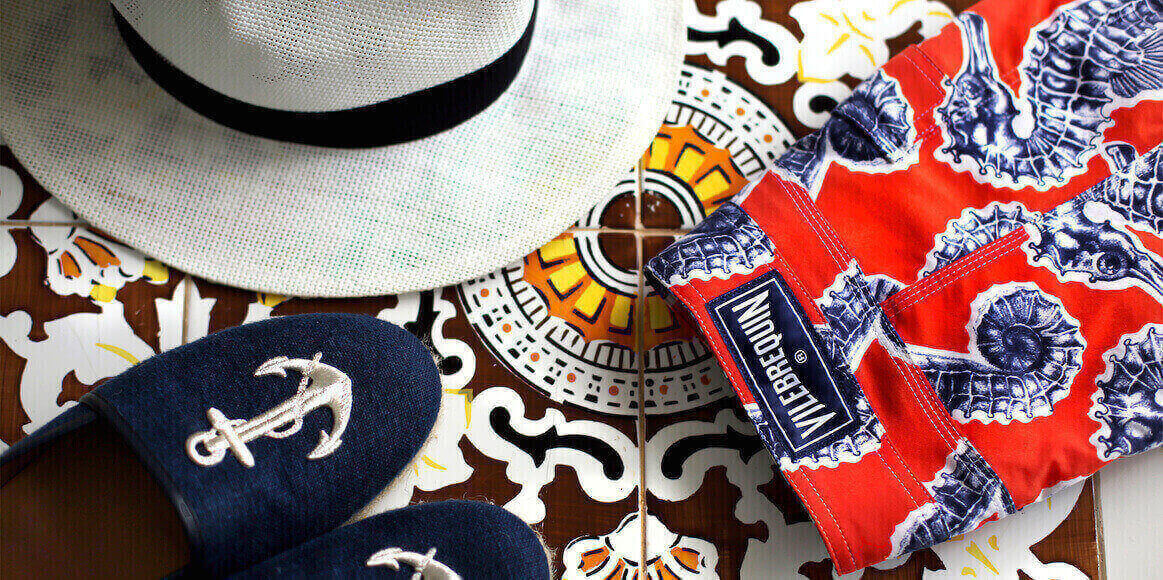 Filippo Cirulli is an italian fashion influencer that shares his vision about menswear and lifestyle on his website, thethreef.com
Together with Filippo Fiora, founder on the blog, he gives his personal point of view about a contemporary elegance always trying to contaminate the italian elegance with new trends in order to find the modern gentleman new definition.
Good morning!
As some of you may have already seen, two days ago I arrived in Ibiza where I will spend some days of beach, sun and parties.
Anyway, today I want to share some pictures I took while in Panarea that perfectly represent my typical outfit for the beach. It's simple but elegant at the same time: espadrilles, shirt, a panama hat, sunglasses and of course the swim trunk.
In the pictures I was wearing a model from the new Vilebrequin collection, the swimwear brand that I love the most and that more than others fits my beach look idea.
This model is part of a new generation of swimsuits that are more fitted on the legs and that doesn't have the classical lanyard: the result is a contemporary piece that still has the original DNA of the brand.
I hope you will like the pictures!
For this collaboration Vilebrequin asked me some questions, which I'm glad to answer, in that way you will get to know me a bit better.
1. Favorite addresses in the city?
Panarea is definitely one of my favorite destinations in Italy: this can be because of the beautiful nature, the cristal clear sea or just because of the very easy going lifestyle. It's a very small island where it seems to be out of time: there are no cars – you just can walk along the very narrow streets – and just a few comforts.
It's not a fashionable place at all but an island where people want to find the little beautiful things that we don't consider during our ordinary lives but that make life special: eating tasty genuine products, enjoying one of the most beautiful seas in the world, staring at the stars while drinking a glass of red wine.
If you decide to visit Panarea I definitely suggest you have a cocktail before dinner at Raya to enjoy the most amazing view on Stromboli volcano -if you are lucky you can see it erupting- and to have dinner at Paolino – one of the most characteristic restaurants in the island-.
Talking about shopping, I really like the local stores where you can find handmade sandals, hats and linen shirts. And, of course, the Vilebrequin store.
2. What Vilebrequin evokes for you?
Vilebrequin is a brand that immediately evokes me the unique scenario of the French Riviera. It's that kind of brand where you can find a perfect combination and balance between heritage and innovation, present and future, elegance and contemporary twist.
I can't imagine my summer without Vilebrequin and its vitamin colors, freshness and prints.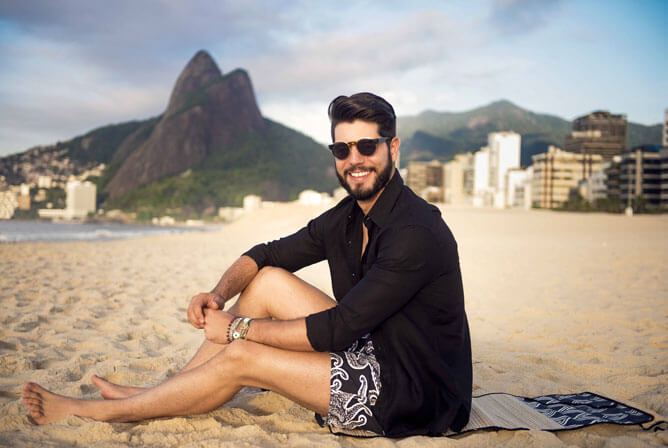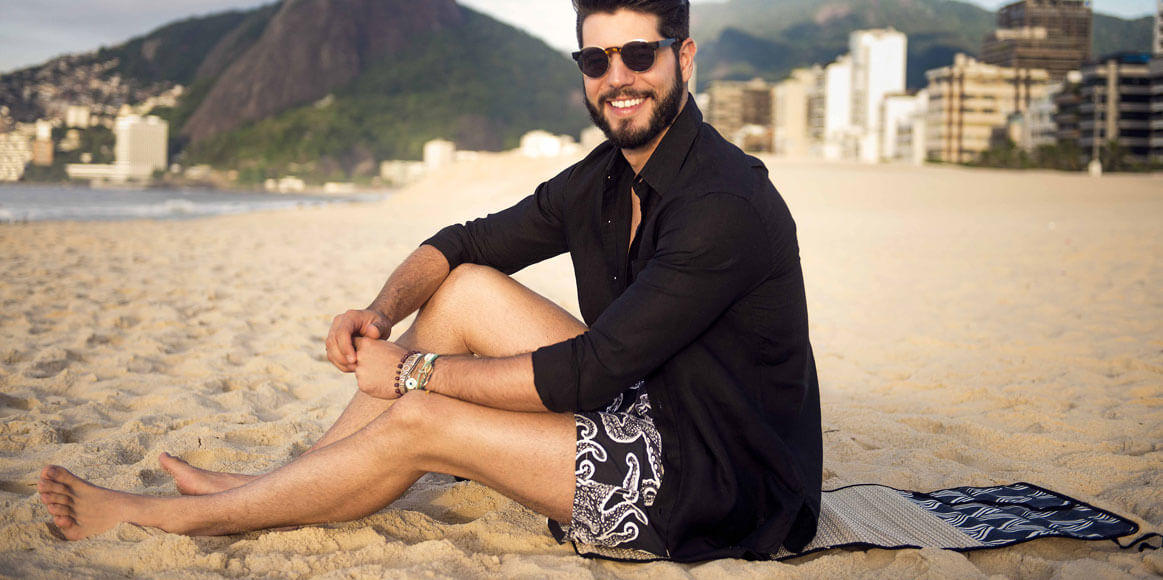 3. What is your secret to prolonging summer all year long?
It's very hard to reproduce my summer when I'm in town so I generally plan escapes during the year. They can be a weekend out with my friends on the Italian Riviera or something longer especially in the cold winter.
I'm that kind of person that really can't stay more than a month without laying on the beach kissed by the sun!
4. Does the sun have an important place in your local culture?
Of course! Italy is worldwide related to good weather, beautiful landscapes and never-ending summer (unfortunately this is not that true)
Italians really love the good weather and they are always looking for it: for instance one of the moments I prefer during the year is the first lunch outside, hopefully in March, after winter.
5. Other than your city, what is your favorite summer destination?
It's hard to tell what is my favorite summer destination, because I love many places for different reasons: I love St. Tropez and Ibiza for parties, St. Barth for its lifestyle, Maldives for relax.
They all are very different but in all of them you can find beautiful beaches, a warm sun, stunning landscapes.
THE 3 F / FILIPPO
Instagram: @filippocirulli