Back to Browsing
Back to Browsing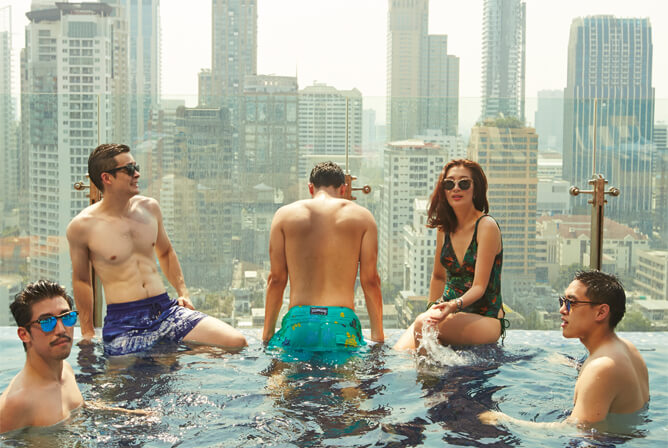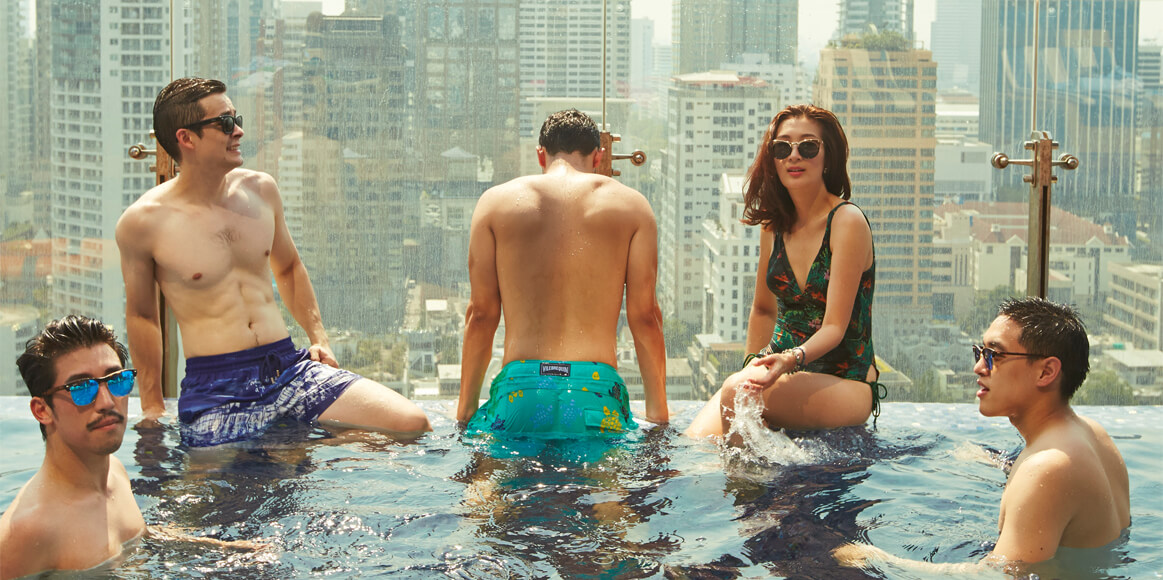 VILEBREQUIN x WALLPAPER / POOLSIDE 365 / MAY 2016
02 June 2016 - Destinations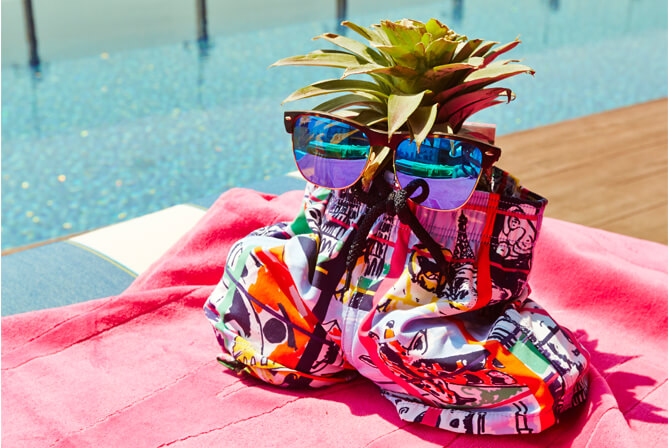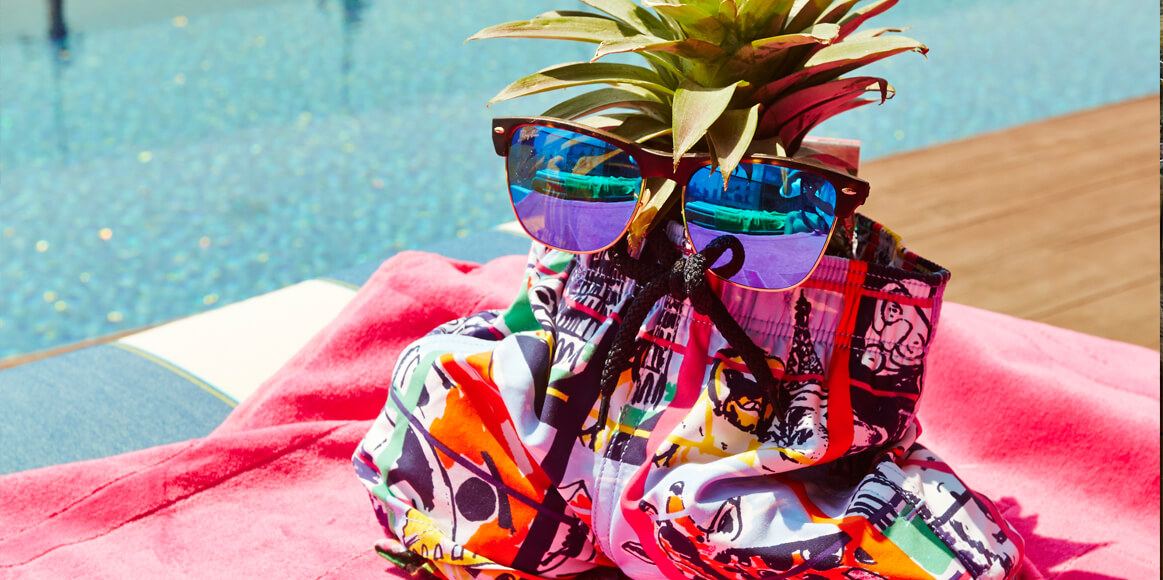 1. What are your favourite summer hangouts in the city?
Rooftop or private pools where you can cool yourself off as summer in Bangkok can go up to 40'c
2. Your tips for sustaining the Poolside 365 lifestyle in your city
Sometimes it is good to find a good hidden pool you like that you know won't be overflooded during high seasons.
3. Describe your perfect city summer day
Being away from the pollution and traffic on the street. Sitting by the river or chilling by the pool with an icy refreshing drink while topping up your tan.
4. Please list the five essential items you need for a summer
Sunglasses, Vilebrequin shorts, sunscreen/tanning oil, chilled fresh coconut, music in your ear.
5. What is the best pool in your city?
There are so many great hotel pools in Bangkok, Here at Indigo Hotel (where the photos are taken) is one great spot overlooking the city and a garden. The St Regis and the Sofitel So also have pools with great views as well.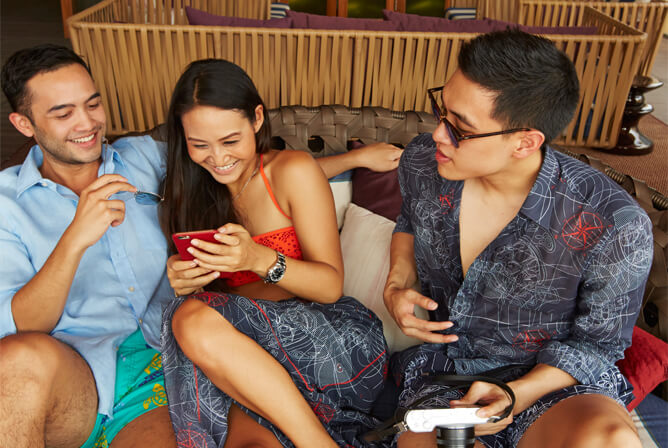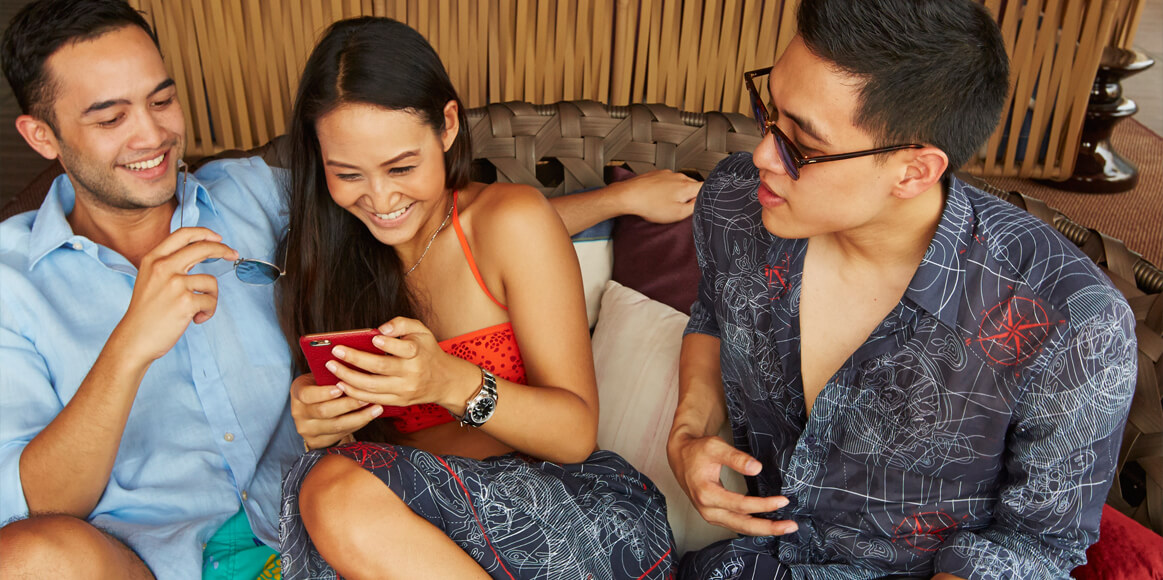 6. How does the sun affect the lifestyle of the people in your city?
A lot of Thai people spend their times avoiding the sun as it is super strong and also very humid outside, therefore the whole city is filled with Air Conditioning. So the pool is more or less the only time you will embrace the sun and the heat.
7. How do you like to keep cool on a hot city summer day?
If I am inside then blast on the AC or if i'm outside then bring on some iced water.
8. When the city heat gets too hot, to where do you make your escape?
Either to the beach in Thailand (there are so many you can get to within hours) or I like to fly to Europe during Songkran Holiday which is the water festival in April, which also happens to be the hottest time of the year here in Thailand.
9. What song sums up the summer for you?
May be "Uptown Funk".... it is literally " Too hot, hot Damn" .
10. Swimming; do you put in the lengths…or just splash around?
Always put in some lengths first....swimming is one of my favourite sports to do.