Shirts
Shirts
33 products
Because a man's degree of elegance is often proportional to the quality of his shirt, Vilebrequin always ensures that its own men's shirts are impeccable. Elegant and comfortable, these men's linen shirts are ideal for stylish summer getaways. Made out of cotton voile, our Caracal design is the perfect airy shirt. Flawless chic guaranteed, both on and off the beach.
View All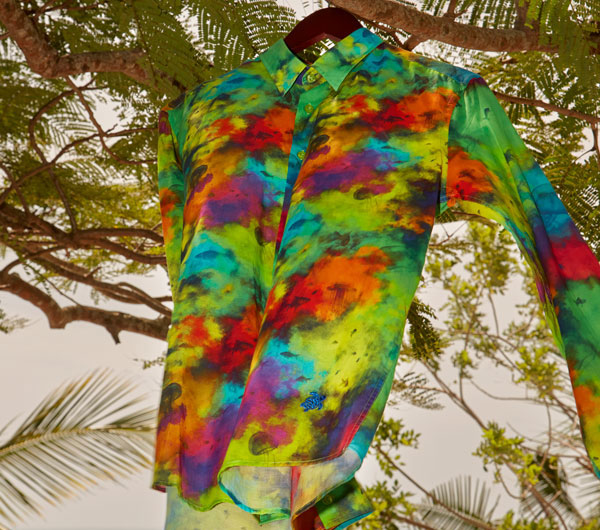 Vilebrequin men's linen shirts: a summer wardrobe essential.
You can change your mind as often as you change your shirt, but you will never get it wrong when choosing Vilebrequin. The jewel of our summer wardrobe, these men's luxury shirts echo our swim trunk collections. Plain or printed, they revisit the brand's iconic colours, themes and patterns: aquatic animals, turquoise waters and visions of paradise. Each men's summer shirt is an invitation to travel. And whether you opt for a cotton voile men's shirt or a linen shirt, Vilebrequin's summer wardrobe is all about delicate and airy textiles for a summer of freedom.