Men Father and Son Prints 130 products
Since it was founded in sunny 1970s Saint-Tropez, Vilebrequin has been cultivating holiday chic, season after season. A philosophy which the brand wishes to pass down from generation to generation with its concept of father-son swim trunks and its wide range of prints designed with the whole family in mind. May all your moments of relaxation, adventure and playfulness have a touch of Vilebrequin.
View All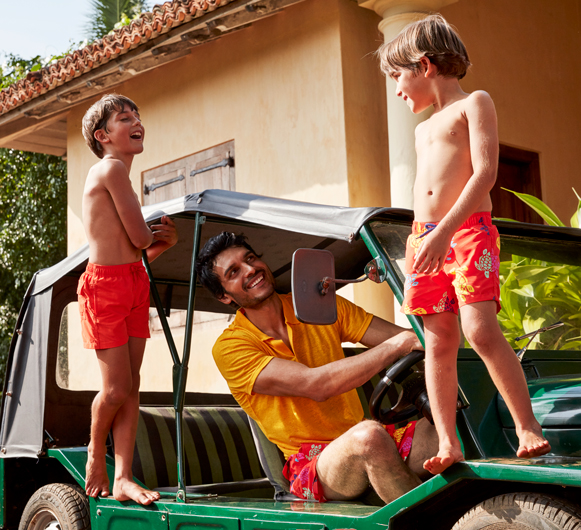 Vilebrequin father-son swim trunks: shared chic.
Nothing better illustrates the playfulness that is so dear to Vilebrequin than the mini-me versions of our men's swim trunks. Apart from maybe our other beachwear, which is also available in mini-me versions. Tell the world about your tight-knit tribe and enjoy beautiful moments together with matching beachwear. Coastal walks, beach games, poolside fun: with its father-son swim trunks, Vilebrequin wishes to help you create some of the best memories ever.
This is why all our quintessential pieces swimwear are designed for the whole family. From the iconic Moorea to the bolder Moorise, our most beautiful prints and designs are available for both parents and children. Cotton voile or linen shirts, chic and cosy terry cloth polo shirts, embroidered pieces and beach accessories: our Vilebrequin collections of father son swim trunks are all about sharing the fun.