Short classic
Short classic
14 products
In 1970s Saint-Tropez, a joyful time in which the Vilebrequin maison was founded, men's swim shorts were short. Very short. And it's as a tribute to the brand's roots that Vilebrequin decided to design a collection of men's short swim trunks. However, short does not have to mean tacky. Indeed, all of Vilebrequin's know-how is reflected in our collections of men's short swim trunks, be they plain or strewn with aquatic prints.
View All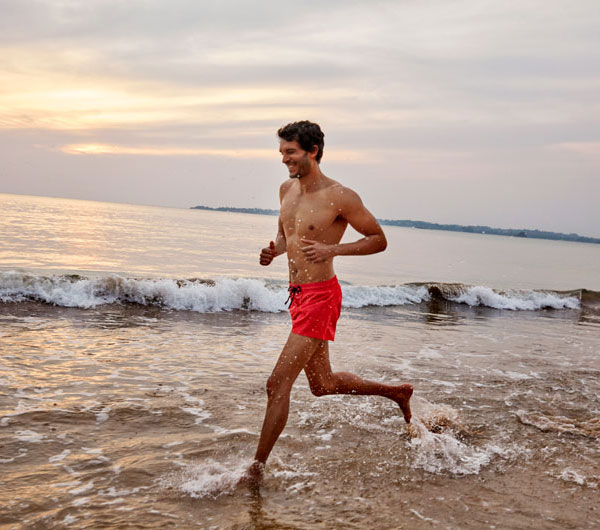 The minimalist version of Vilebrequin men's swim trunks.
Shorter and more fitted, our men's short swim trunks are not any less sophisticated. Subject to the same technical and creative requirements as all our men's swim trunks, our range of men's short swim trunks is perfectly illustrated by the Man design, a minimalist version of Moorea with a touch of extra stretch. This explains why no other men's short swim trunks can compete with the softness of a Vilebrequin. Or with its look, for that matter. Our men's swim shorts guarantee a unique fit and style while our elegant patterns evoke travel and fun under the summer sun. As surprising as they are refined, these men's swim shorts are the perfect partner for a perfect summer.