One piece
One piece
22 products
V collars, bandeau and bustier models are the stand-out designs this summer in one-piece women's swimwear. And floral themes bring a fancy-free touch to our chic women's swimwear range. With their removable straps and triangular necklines, this year's one-piece swimsuits are every bit the rival of lightweight bikinis. Embroidered or printed, and with their fragrant patterns exuding summer at the beach... these one-piece swimsuits are going to be truly flourishing this summer.
View All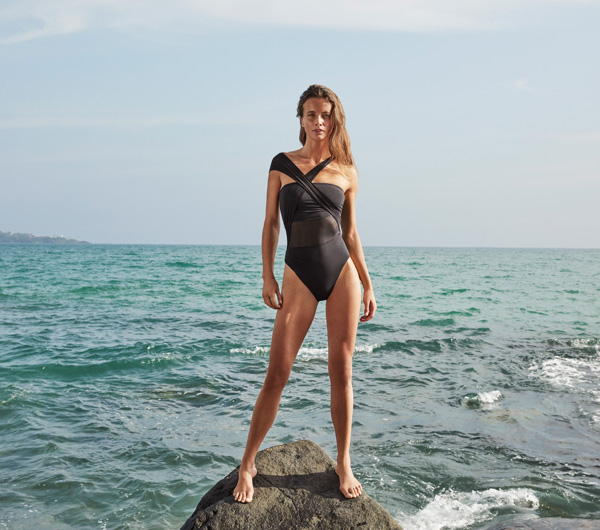 Women's one-piece swimsuits by Vilebrequin.
Our range of one-piece women's swimsuits is inspired by Romy Schneider in "The Swimming Pool": timeless and undeniably chic. Our luxury one-piece swimsuits boast cuts that are at once sensual and modern. Soft, supple and quick-drying, these designs suit all body types and will accentuate every woman's silhouette. Bohemian, exotic or '70s-inspired, these chic women's swimsuits showcase the brand's whole range of iconic patterns. An array of pieces that you can mix and match with the rest of our womenswear collection. Why not combine a one-piece swimsuit with a laid-back terry-cloth shorty? Or even a sundress to be as elegant off the beach as on it? Vilebrequin is there for you every step of the way.