Magical swims
Magical swims
7 products
Since it was founded in 1970s Saint-Tropez, Vilebrequin has been making holidays magical, season after season. It therefore wasn't too much of a stretch to imagine that, one day or another, Vilebrequin would invent men's magical swim trunks. Dive in and let Vilebrequin work its charm: a print will soon appear. These water-reactive men's swim trunks are one of the brand's most impressive achievements.
View All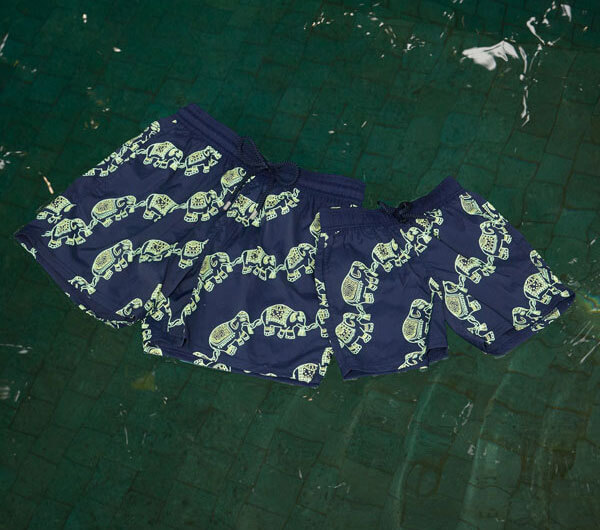 Men's magical swim trunks: a Vilebrequin surprise.
There is no time more conducive to fantasy and magic than the time you spend on holiday. Vilebrequin was inspired by this to design a range of extraordinary men's swim trunks. Indeed, the water-reactive effect reveals the trunks' pattern once in the water. That's one way to intensify the sheer joy of your long-awaited swim! The element of surprise is even greater with the Glow in the Dark range: thanks to photoluminescence, our men's magical swim trunk patterns light up the night.
With its thirty-stage manufacturing process, the brand ensures that no other men's swim trunks can compete with the softness of a Vilebrequin. And of course, according to the father-son swim trunks tradition initiated in the 1990s, this magical collection is also available in kids' sizes for evermore playful moments.