Thanks for your registration
Bring a touch of irreverent chic
to the beach or city.
Launching in Summer 2021, the Palm Angels x Vilebrequin capsule collection is a collision between two different worlds. The casual elegance of the Saint-Tropez label, which celebrates 50 years of vacation in 2021, meets the disruptive energy of Francesco Ragazzi's vision for a swimwear collection. Available as limited editions, the designs of these swim shorts merge the charm and hedonism of the French Riviera with the urban stylistic codes of Palm Angels: a herd of teddy bears clashes with baby blue pinstripes or classic navy; Vilebrequins turtles crawl over camouflage; graffiti overlaps with tropical paradises; multicolored logos reclaim white and black men's swim shorts.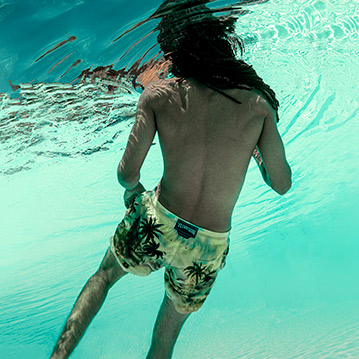 Products available :