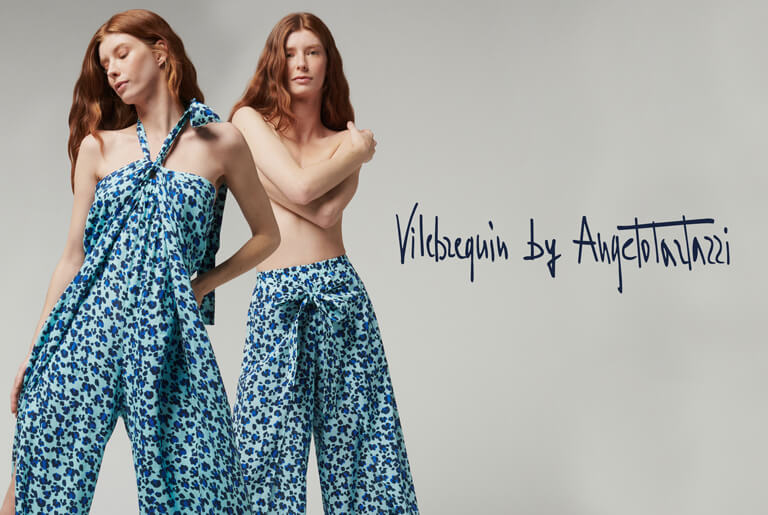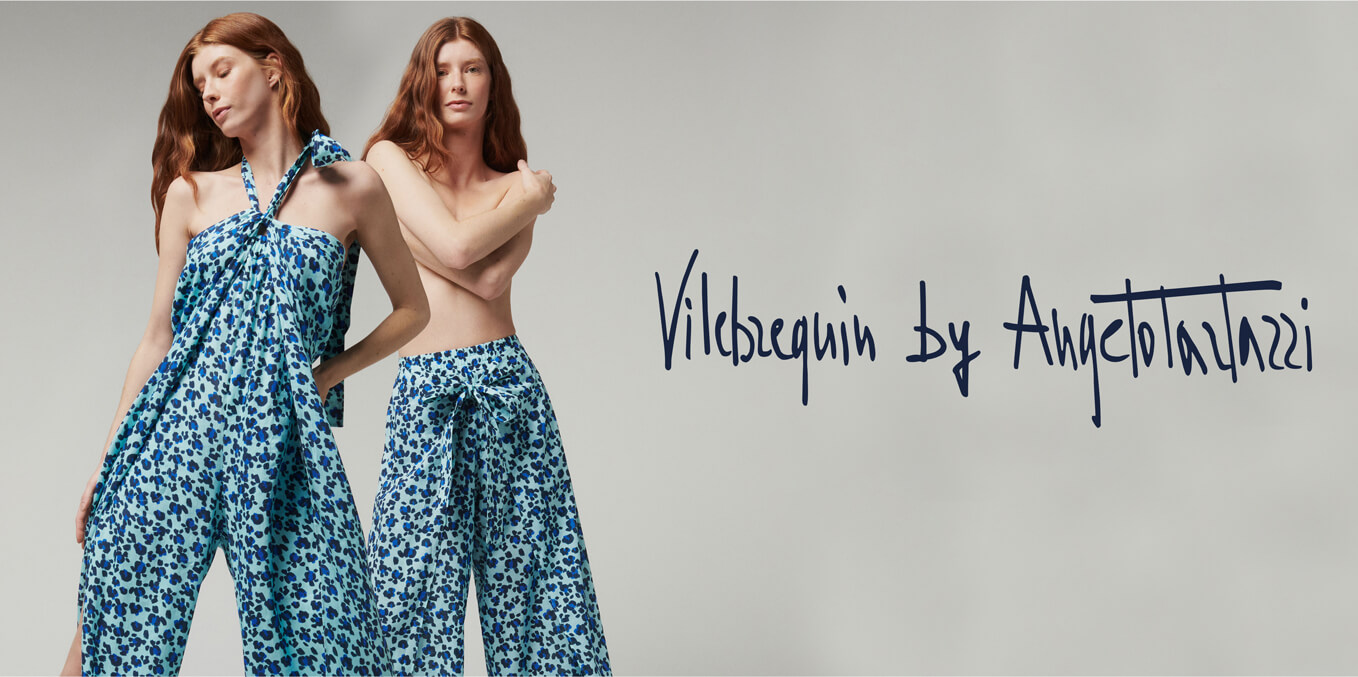 Vilebrequin by Angelo Tarlazzi. Pure Summer Chic.
26 June 2023 - Collaborations
Vilebrequin teases pure summer chic with a 10-look women's capsule from the couturier who gave us the revolutionary 'handkerchief' dress.
OPERATION SEDUCTION
Angelo Tarlazzi came to Paris from Italy in the 80s, amid the golden age of Haute Couture. With him, he brought a genuine lightness of being. And an appetite for fun.
His iconic silk 'handkerchief' dresses looked improvised, like a pareo! With Angelo's gift for daring and clever draping, a summer classic was born.
this is a decorative banner video and does not convey important information
For Vilebrequin, Angelo Tarlazzi dreamed up a 10-look vacation wardrobe of light, easy-to-style dresses, tunics, pants, and shirts. The mood: effortless!
Beachwear or eveningwear? As you prefer. Silhouettes from the collection are tailored to suit any summer rendez-vous. Swap out your sandals. Throw on some jewels. The fiesta continues!
Angelo Tarlazzi isn't shy with Vilebrequin's codes, either. Leopard Turtle motif, tie and dye, crisp white linen… Radiant and always chic, naturellement.
Consciously crafted from organic cotton voile, linen, and hemp viscose blends, the collection brings a modern attitude to vacation dressing.