Back to Browsing
Back to Browsing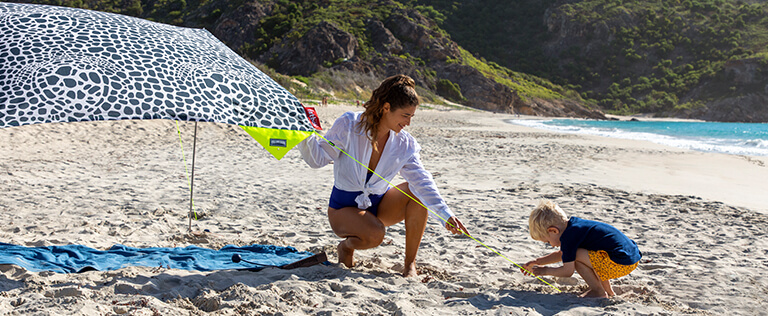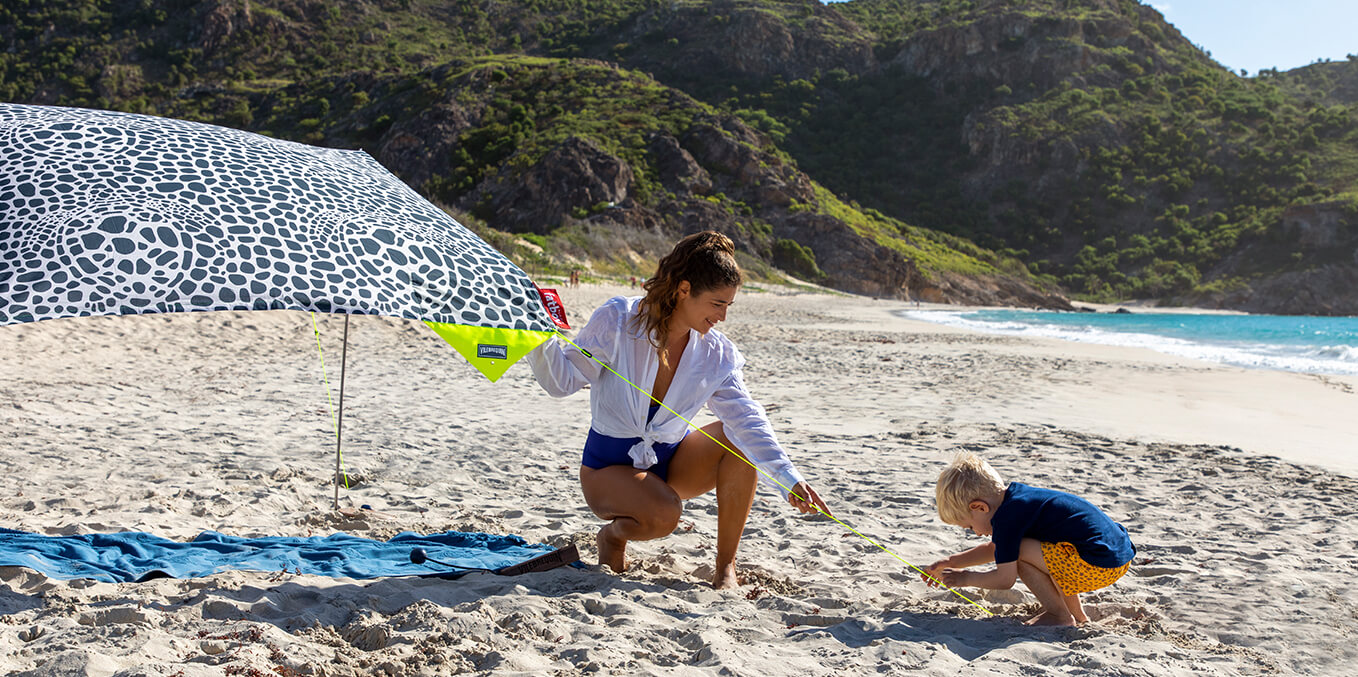 PACKABLE BEACH TENT - VILEBREQUIN X FATBOY® MIASUN
08 July 2020 - Collaborations
If you already have your hands full with the picnic cooler and towels, don't panic: introducing a lightweight, ultra-packable beach tent that weighs just 1.3kg and can hold a family of four no sweat. Tented? Wait till you see the print.
GET SUN SMART
Sometimes the best ideas come from the beach, not the office.
Our swim shorts did. Blue skies tend to be good for brainstorming.

While traveling around Australia together, French-born beauties Hortense and Valériane had their own revelation: conventional beach parasols are not that easy to carry – or particularly style-friendly. One summer's afternoon, they came up with a luminous concept: a portable beach tent that's lightweight, compact, easy on the eye and even easier to put up. Miasun was born.
After retailing at Le Bon Marché, partnering with Air France, and catching the attention of lifestyle giant Fatboy® who recently acquired the company, Hortense and Valériane decided it was time for another beach vacation. And who better than Vilebrequin to accompany them?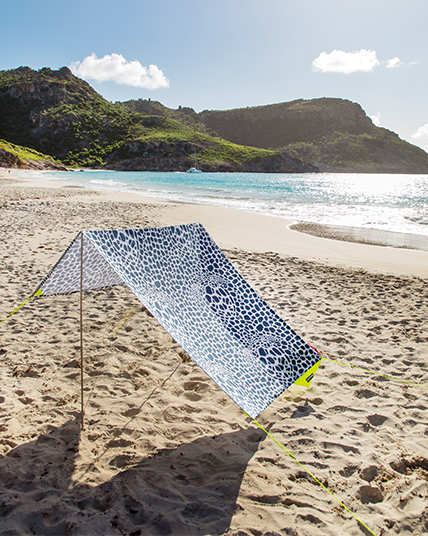 this is a decorative banner video and does not convey important information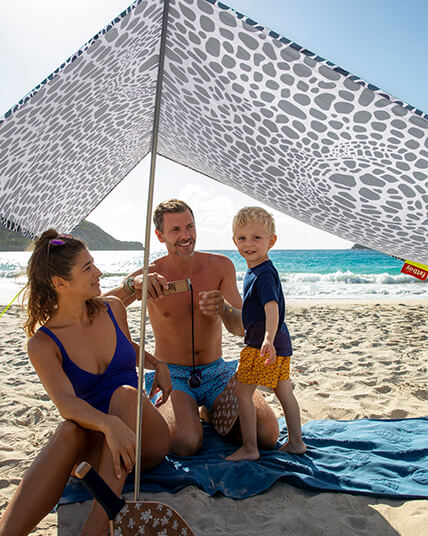 ADIEU, BEACH UMBRELLA.
If you've ever tried lugging your beach umbrella around with you, argued over whose turn it is in the shade, or been forced to use a parasol emblazoned with ice cream company logos (we all remember those), this cabin-sized design will come as a blessing.
Weighing only 1.3kg (equivalent to a 1.5L reusable water bottle when full) and measuring 38cm x 18cm x 2.5cm when folded up, it shouldn't require too much room in your luggage, and could even pass as a clutch with the right swimsuit.
Chic and distinctive prints are a trademark of Miasun and Vilebrequin design. They're part of what brought us together for this collaboration, featuring an exclusive all-over navy and white Vilebrequin Turtle Shell pattern. For shelter that's as covetable as it is functional.

NO TROUBLES. NO UVs.
If 50 years of vacationing have taught us anything, it's that the art of living in the sun largely involves having zero worries. That includes sun damage. Made from natural cotton canvas, the Vilebrequin x MiaSun beach tent blocks out 90% of harmful UVA and UVB rays, letting you and the family dry off, snooze and play with total peace of mind.
You won't have to waste precious towel time chasing after it, either. Engineered to resist winds of up to 30 km/h, it's not going anywhere until you say otherwise. And there'll be no fighting : once assembled, the beach tent fits 2 adults and 2 children comfortably.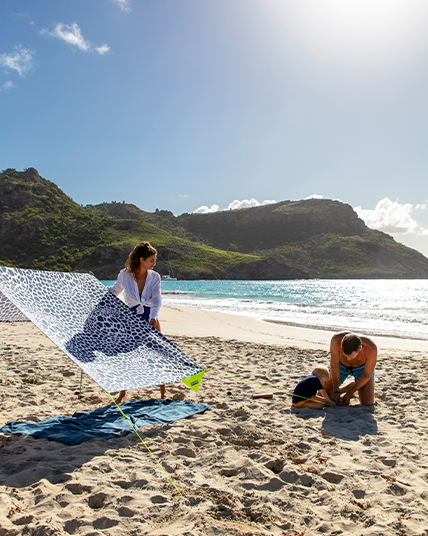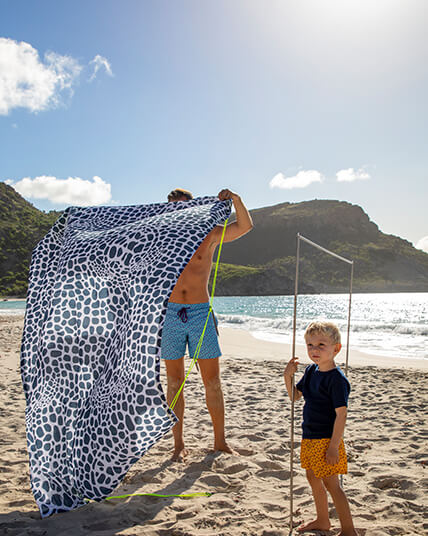 ONE MINUTE PITCH.
Hortense and Valériane aren't entrepreneurs for nothing. Since 2017, they've become pros at pitching. Now you can too. Whether you've scheduled an afternoon by the ocean, at the park or in your back yard, you'll have your beach tent up in 60 seconds flat.
Each kit contains pre-assembled ropes, fold-away aluminum poles, and ground pegs ideal for sand or grass surfaces. Depending on where the soleil's at, versatile design features mean you can choose from three different positions: Tipi, Semi-Reclined or Sunset.
Who's ready for a full day of farniente?
(EVEN MORE!) UV PROTECTION