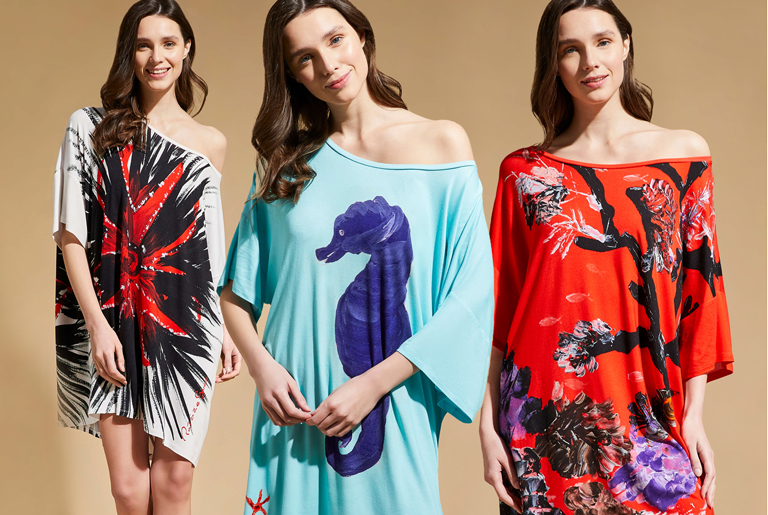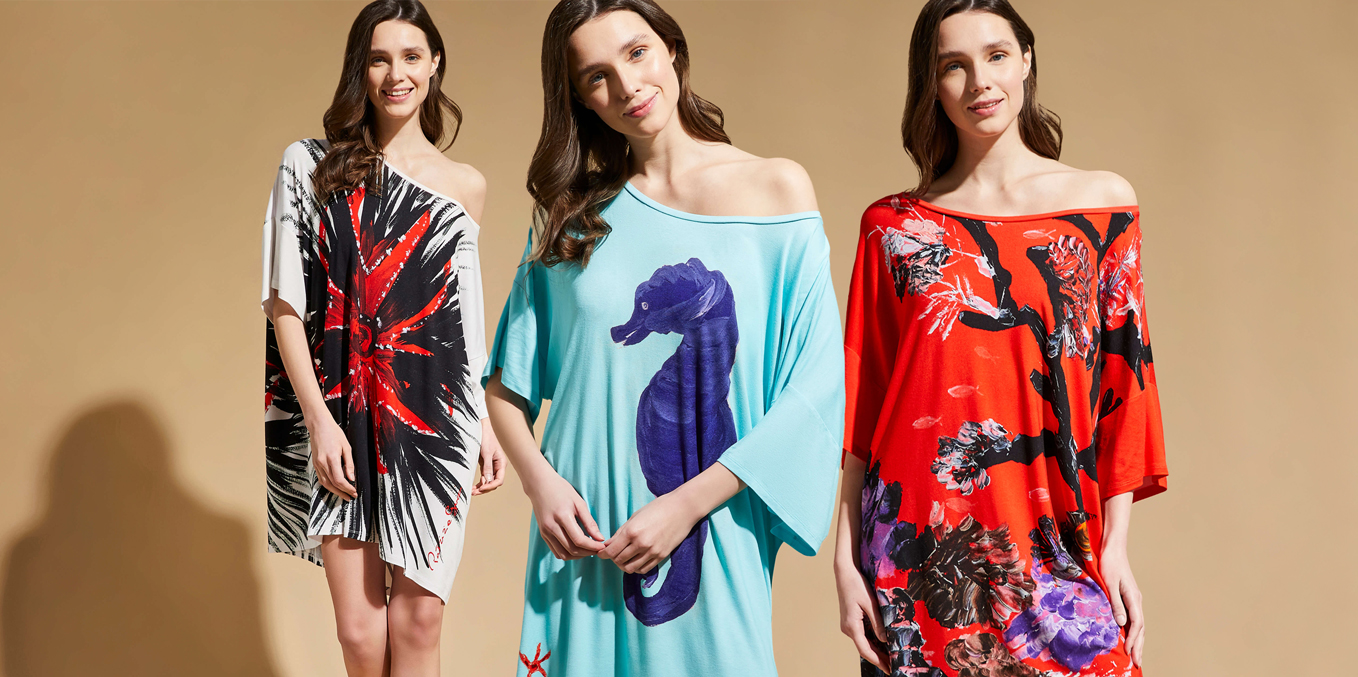 VILEBREQUIN x PATRIZIA GUCCI
09 May 2023 - Collaborations
Why not travel with your art collection?
PATRIZIA GUCCI
Patrizia Gucci is known for her work as a painter, writer, and designer. A multitalented artist, her insatiable curiosity has taken her all over the world. In recent years she has exhibited everywhere from São Paulo and Vienna to Bahrain and her home town of Florence, switching disciplines and mediums with a rare ease. A proponent of Italian refinement, she is heavily involved in causes such as the "Non-Violence Art Project" alongside Yoko Ono.
"My paintings are inspired by the sea which I adore, but especially by what is hidden at the bottom of the sea. Coral reefs, urchins, seahorses, and starfish are the most precious creatures that came to mind."
Three of her original artworks have been brought to life as immaculately-cut oversized tops—perfect for throwing over a swimsuit, or as a summer accent piece. Her inspiration for the collaboration? "A woman who makes summering by the sea an art, whose originality and sophistication set her apart."
WHEN SUMMER IS A CULTURE
Vilebrequin and Patrizia Gucci instantly bonded over a deep-rooted love of art, fashion, and the ocean. The celebrated Florentine artist, who is the great-granddaughter of Guccio Gucci, is no stranger to Mediterranean elegance, and has always held a particular fascination for the sea.
Who better to slip into the shoes of the Vilebrequin woman? Or rather her suitcase! This summer, she joins a fast-growing list of artists who have been given total freedom to explore the House's unmistakably Saint-Tropez heritage.