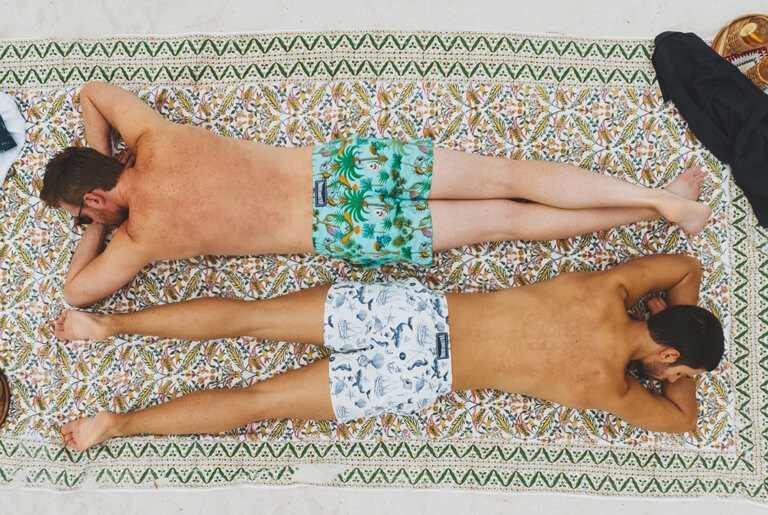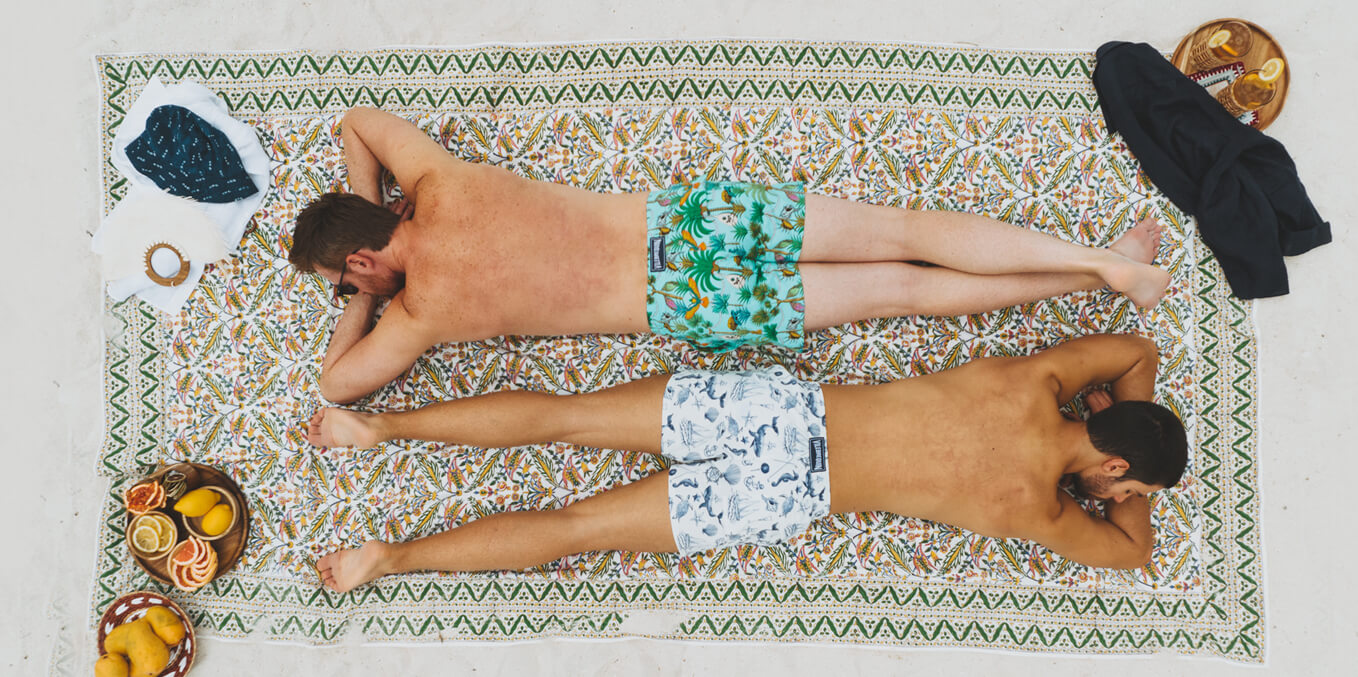 ST. REGIS HOTELS & RESORTS AND VILEBREQUIN REVEAL LIMITED-EDITION CAPSULE COLLECTION
19 June 2023 - Collaborations
St. Regis Hotels & Resorts and celebrated French swimwear brand Vilebrequin are excited to announce a capsule collection of three exclusive prints designed in Vilebrequin's signature style and inspired by three of St. Regis' highly anticipated resort openings – The St. Regis Kanai Resort, Riviera Maya, The St. Regis Los Cabos Resort, and The St. Regis Red Sea Resort.
This collaboration brings together two iconic brands known for creating glamorous leisure experiences. Widely regarded as the authority on luxury swimwear, Vilebrequin is the ultimate reference for those who wish to combine casual elegance with humor, originality, impeccable taste, and quality. At home in a colorful world reminiscent of fine sandy beaches, sunsets, and dreams, Vilebrequin has embraced a spirit of freedom and elegance since it was founded. A like-minded brand that recognizes the importance of heritage and quality, Vilebrequin is the perfect and stylish complement to St. Regis Hotels & Resorts part of Marriott Bonvoy's portfolio of 30 extraordinary brands.
From the mangrove forests of Riviera Maya to the white-sand beaches of Los Cabos to the tranquil waters of the Red Sea, the thoughtfully created patterns draw inspiration from these diverse and spectacular destinations as well as St. Regis's most iconic symbols. Designed for St. Regis guests of all ages, the five-piece collection includes men's swim trunks, women's shorts, children's swim trunks, a beach tote and travel pouch – all available in each of the three exclusive patterns.
"We are thrilled to partner with Vilebrequin to bring our glamorous new resorts to life through this limited-edition collection," said George Fleck, Vice President and Global Brand Leader, St. Regis Hotels & Resorts. "As we continue to grow our resort portfolio, we have loved working with the designers at Vilebrequin to tell the story of three of our highly anticipated openings through each of these designs. We look forward to spotting our luminaries in these Vilebrequin patterns around the world!"
"Inspired by the legacy of the St. Regis, we wanted to create a series of prints that spoke to these incredible leisure destinations while remaining true to the world of Vilebrequin," said Emmanuele Vinciguerra, Vilebrequin President, The Americas. "In each of our designs, you will find iconic elements of the St. Regis brand brought to life and reimagined through the whimsical world of Vilebrequin – a perfect combination."
St. Regis Hotels & Resorts' commitment to growing its resort portfolio solidifies the brand's position as a leader in luxury leisure hospitality. Floating atop a natural mangrove reserve along Mexico's Yucatán Peninsula, The St. Regis Kanai Resort, Riviera Maya recently opens its doors, combining striking architecture and stately grounds with a design story rooted in Mayan mysticism. Inspired by the resort's location, design narrative and celestial inspiration, Vilebrequin created a beautiful blue pattern where the St. Regis crest dances alongside mangrove trees and lush tropical florals. Woven throughout the design are symbols of Ancient Mayan culture including celestial bodies of the sun and stars as well as butterflies, believed to be the spirits of Mayan ancestors return to comfort those they left behind.
Located on its own private island, The St. Regis Red Sea Resort is slated to debut in late 2023. Inspired by the Arabian Riviera, The St. Regis Red Sea Resort print features shells, turtles and palm trees in rich, bold hues of blue and green. Resting below the shady palms, the pattern incorporates the pear-shaped oud, a prominent string instrument featured in Arabic music.
Expected to debut in 2024, The St. Regis Los Cabos Resort is located within Quivira Los Cabos, situated along a glorious 2.5-mile stretch of virgin beach on the Sea of Cortez. Designed to transport you to a seaside escape, the white and navy nautical St. Regis Los Cabos Resort pattern features marine emblems such as sailboats, whales, seahorses and turtles. Flutes of champagne serve as a nod to the St. Regis ritual of champagne sabrage while a pair of golf clubs and golf tees complete the pattern – the resort offers access to the Quivira Golf Club, which boasts an award-winning Jack Nicklaus Signature Design and breathtaking views