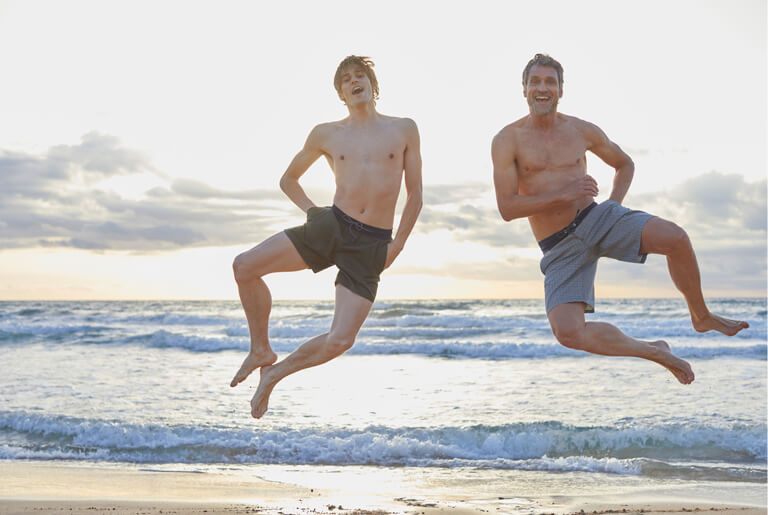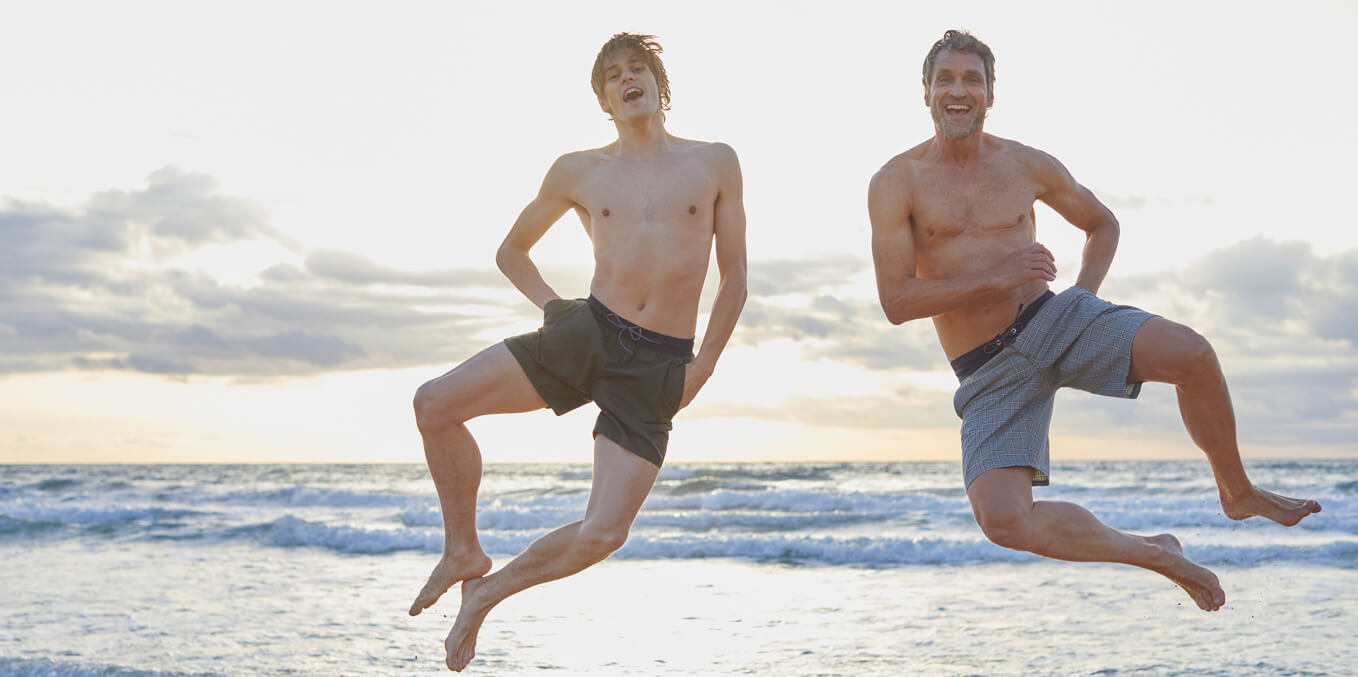 THE FIRST MERINO WOOL SWIMSUIT
28 February 2023 - Collaborations
Always down for experimenting in the name of elegance, the French swimwear house announces a 5-piece capsule of immaculately tailored swimsuits in extra-fine Merino wool.
WOOL…? AT THE BEACH…?!
The new capsule of Woolmark-certified Merino wool trunks belongs to a long tradition of going where you least expect us.
From the early 70s, when Vilebrequin began making waves at the beach with its one-of-a-kind swim trunk design, nothing was off limits: African wax fabric, sailcloth, even linen! As long it tailored well, it was worth exploring.
So why not wool? Natural, renewable, water-friendly, a sartorial classic: Vilebrequin had to be the first to leap on the Merino swimsuit.
THE ELEGANCE OF A SUIT
Vilebrequin brings 50-plus years of tailoring expertise to the swimsuit. Drawing on traditional methods for everything from weaving to pattern cutting and pocket placement, each pair of swim trunks demands an average of 32 steps. For elegance that lasts the years.
To mark Vilebrequin's second summer with The Woolmark Company, we've added two new iconic men's suiting references into the mix: safari-inspired khaki and the emblematic Prince of Wales check. Alongside navy, light gray, and classic gingham, each fabric has a timeless touch.
CEO Roland Herlory was immediately impressed by Merino wool's "remarkable quality, and the naturally chic way it hangs on the body! It's the perfect example of eco-innovation, a fabric that's both cutting-edge and uniquely elegant."
Working with renowned Italian wool mill REDA, our studios selected a non-mulesed Super 120's Merino cloth—among the finest in the world.