Back to Browsing
Back to Browsing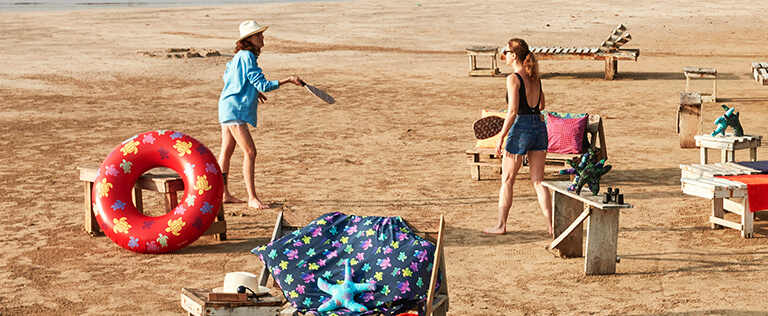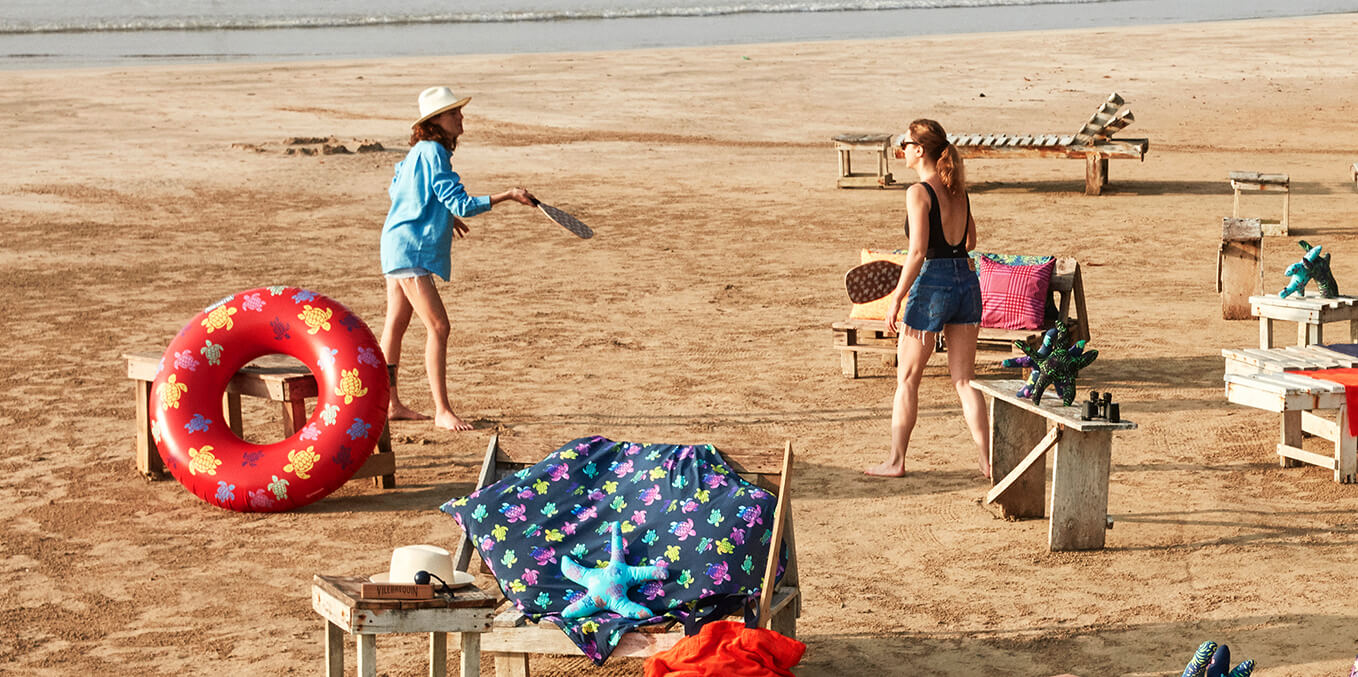 DISCOVER OUR BEACH ACCESSORIES TO SPEND A GOOD SUMMER!
25 May 2020 - Collections
Whether your sport of choice is flirting, looking good, or something involving an actual ball, you can always rely on your swimsuit brand to bring out your playful side. Get into the swing of vacation with Vilebrequin Play, a chic new range of beach games – though honestly, any open space will do the job to take advantage of these so-called beach accessories. That includes the office.




Want to show your opponents you're not playing about? Wooden beach paddles finished in signature Vilebrequin navy rope for the perfect grip should have the desired effect. With turtles for team mates, you're sure to put in a fine performance – regardless of whether you actually win.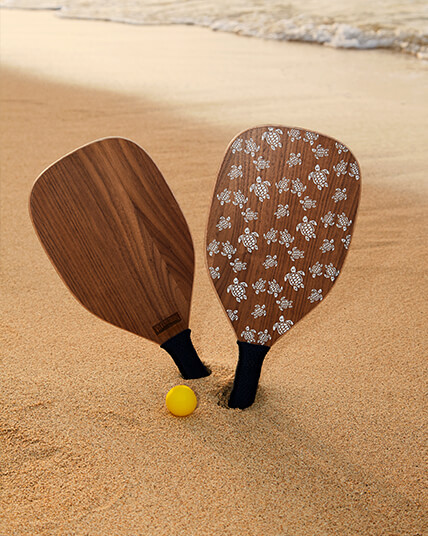 Perhaps you see yourself as more of a casual observer? While the kids are busy giving Dad a thrashing, enjoy a few minutes with a magazine and a Vilebrequin beach inflatable. Flamingos and unicorns were never really your style.
Made from hard-wearing, non-toxic PVC in partnership with Aussie lifestyle authority Sunnylife, these floats are guaranteed to last. Your beach accessories can't say the same about peace and quiet. Any second now, the gang will be calling you to toss them back their frisbee.