Back to Browsing
Back to Browsing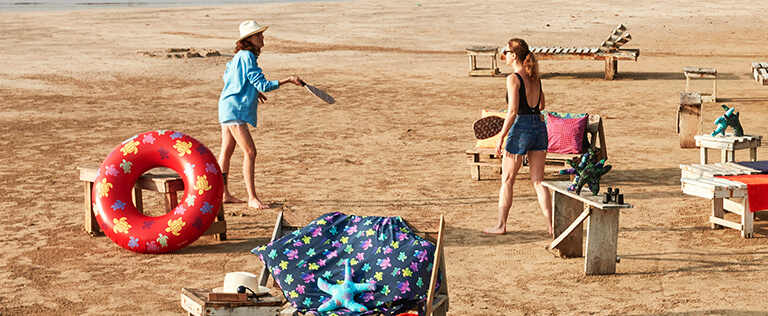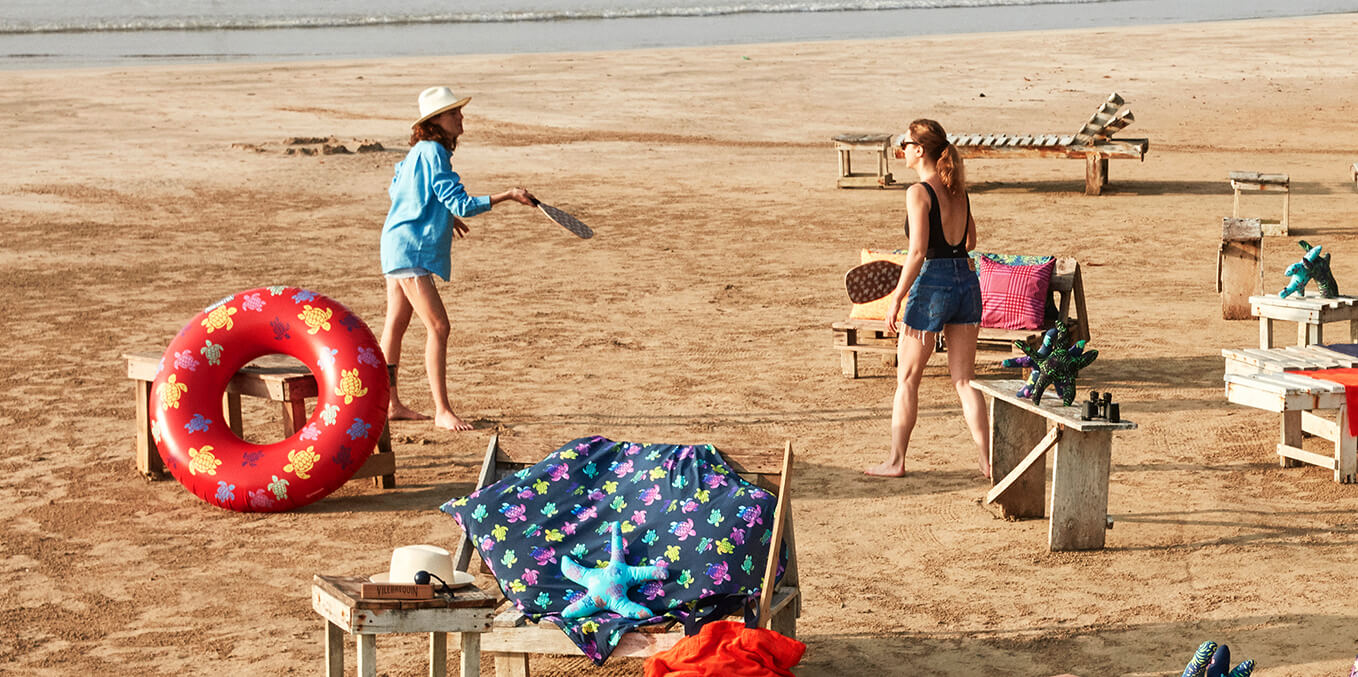 ARE YOU GAME FOR SUMMER?
25 May 2020 - Collections
Whether your sport of choice is flirting, looking good, or something involving an actual ball, you can always rely on Vilebrequin to bring out your playful side. Get into the swing of vacation with Vilebrequin Play, a chic new range of beach games – though honestly, any open space will do the job. That includes the office.




Want to show your opponents you're not playing about? Wooden beach paddles finished in signature Vilebrequin navy rope for the perfect grip should have the desired effect. With turtles for team mates, you're sure to put in a fine performance – regardless of whether you actually win.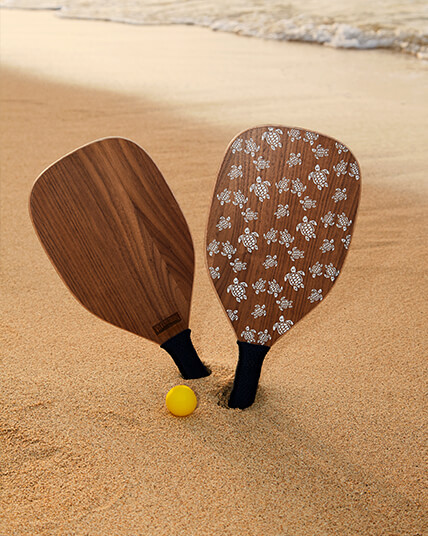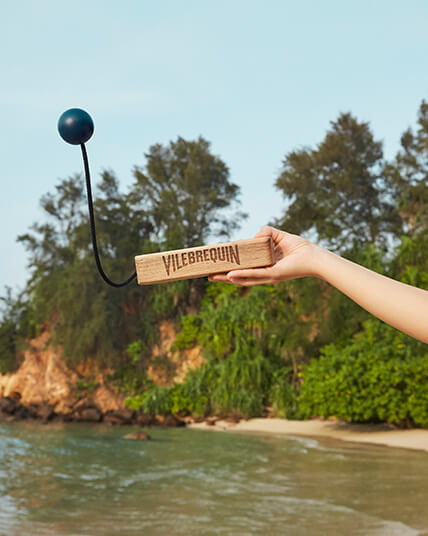 Created by Flavien Delbergue – an up-and-coming French designer with a flair for elevating daily objects – the beach paddles are in great company, including a contemporary play on French classic bilboquet (you may know it better as the cup-and-ball game). Carved from a single block of wood, it's a pleasure to handle – and impossible to put down, might we add!


Perhaps you see yourself as more of a casual observer? While the kids are busy giving Dad a thrashing, enjoy a few minutes with a magazine and a Vilebrequin beach inflatable. Flamingos and unicorns were never really your style.
Made from hard-wearing, non-toxic PVC in partnership with Aussie lifestyle authority Sunnylife, these floats are guaranteed to last. The same can't be said for the peace and quiet. Any second now, the gang will be calling you to toss them back their frisbee.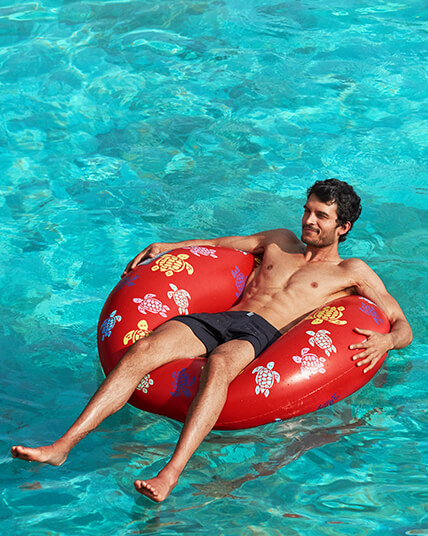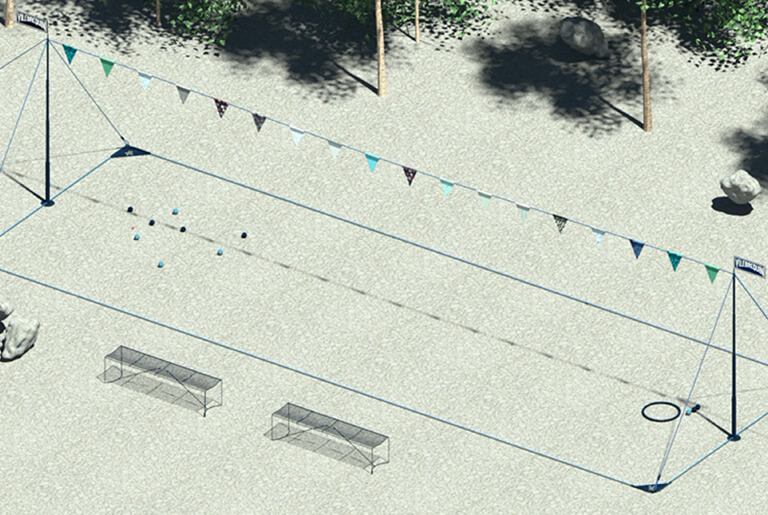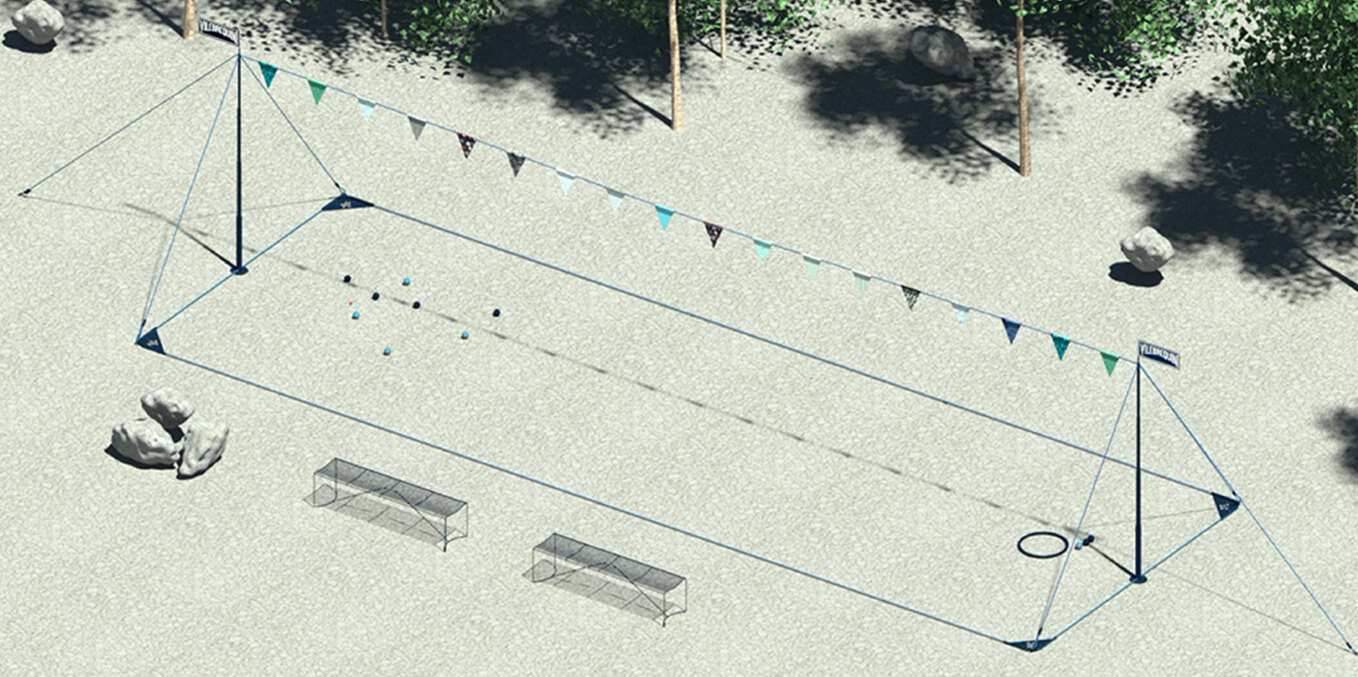 Anyone who's ever wandered through shade-lined streets of a Provence on a summer's afternoon will be familiar with the gentle clink of boules. Pétanque is not a sport we take lightly in the South of France. Fortunately, the same no longer has to apply to your kit.
We tasked Antoine Chauvin – a promising French designer and recent winner of the Toulon Design Parade Vilebrequin proudly sponsors every year – with creating a lightweight, fold-away pétanque strip you can pitch on the beach, at the park, in the back yard… just about anywhere you like! Because you never know when the desire to mettre une fanny* may strike.
*Curious French expression meaning to win a round of pétanque outright, 13-0.
Named after a young lady famous for using slightly unorthodox methods (her buttocks!) to console the losing team.