Back to Browsing
Back to Browsing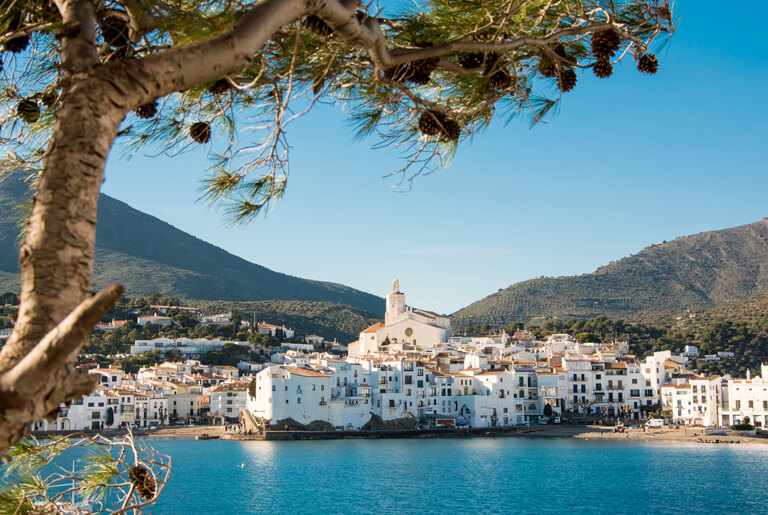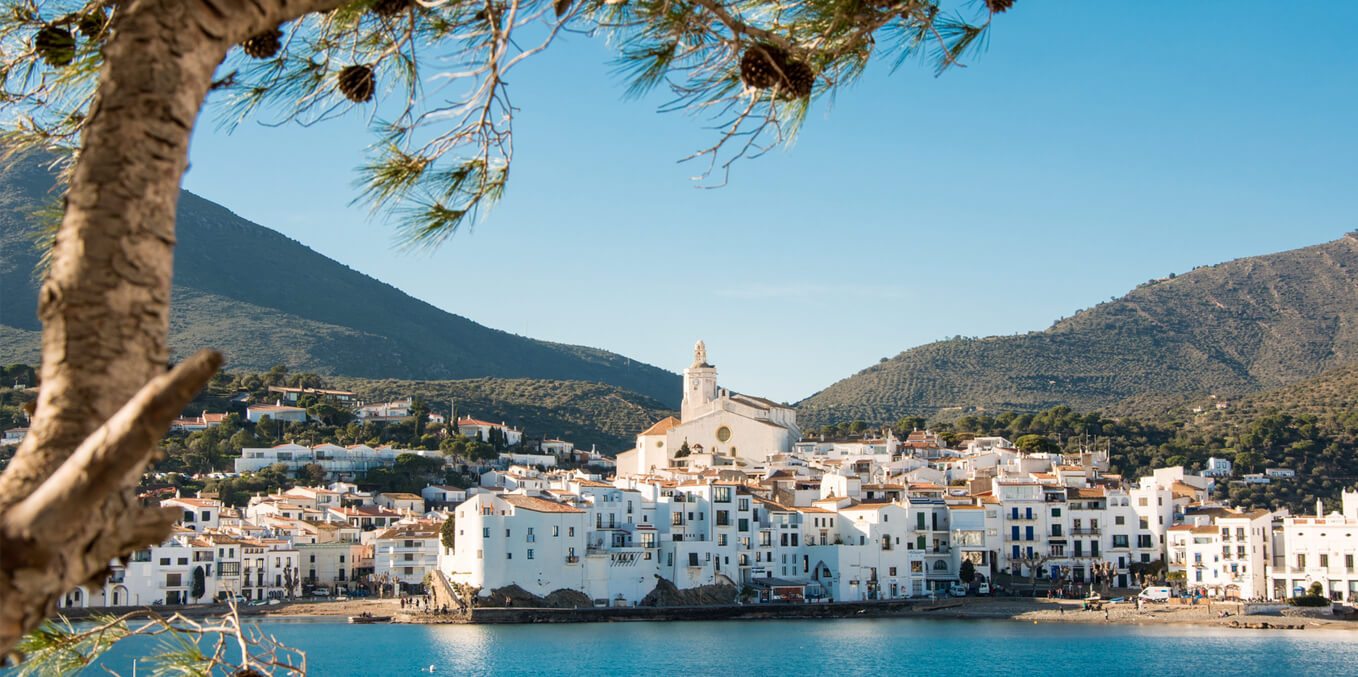 Cadaqués, the jewel of Spain
24 August 2017 - Destinations
Cadaqués - New Saint-Tropez n°1
The artists' haven
Small fishing village of the Costa Brava, Cadaqués has become famous thanks to the son of the soil, Salvador Dalí. At his invitation, the most prolific artists of the 20th century came to seek refuge, seduced by the rugged beauty of its landscapes and its sweetness of life. Éluard, Matisse, Miró, Picasso, Duchamp, Magritte, Buñuel are some of the figures that one could meet at the surrealist painter in Portlligat or at the Méliton, a bar that became a cult.
A destination which has kept its authenticity
Even now, Cadaqués remains a village with an undeniable charm. The magic happens as soon as one takes the mountain road which goes down into the village among the olive groves and the prickly pears. The view is striking. In the bend of the road, one can dive into a sea of stunning blue. Then you just need to go for a walk in the maze of steep alleyways lined with beautiful white houses, to breath the sweet perfume of pink laurels, to enjoy a cup of local Cava facing the sunset so that Cadaqués can kidnap your heart permanently.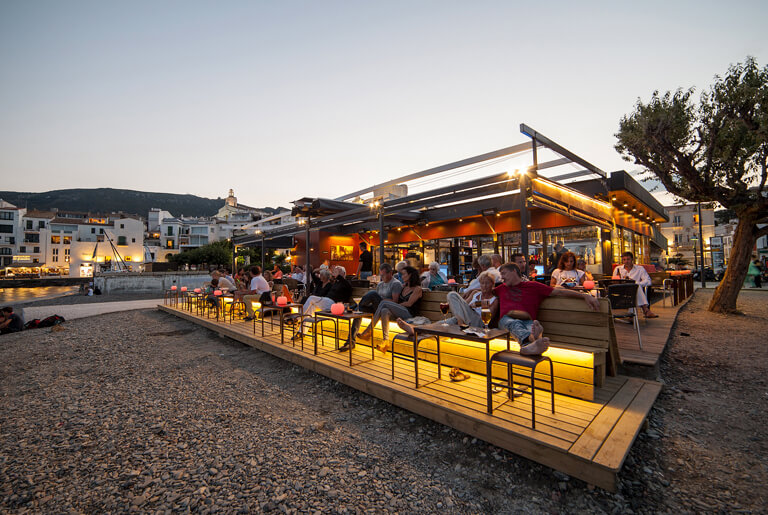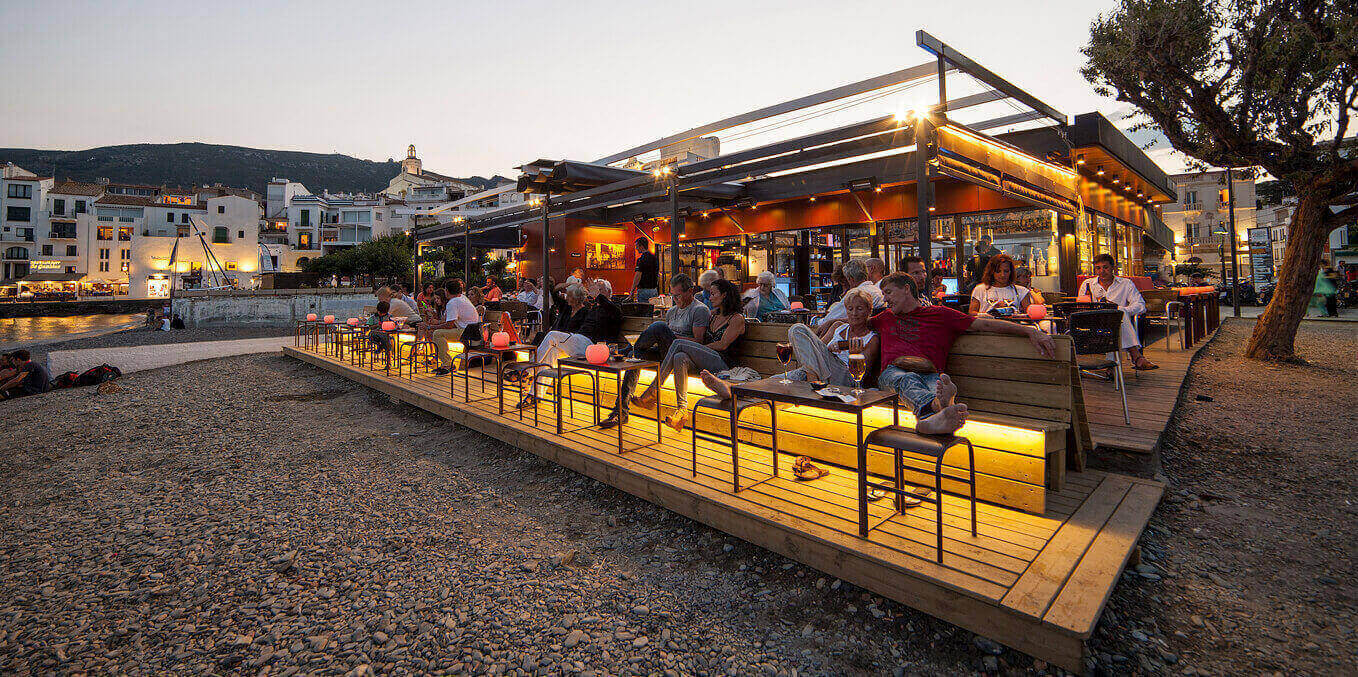 Our addresses
Hotels
Angel Roc : The most beautiful view of Cadaqués ! Angel Roc is the kind of place we would like to keep for ourselves. The owner is a sculptor, she rents a part of her amazing home to artists and maybe to you if you are able to convince her. This place has to be earned !
Horta d'en Rahola : A charming and contemporary boutique hotel offering seven rooms. A peaceful oasis.
Restaurants
Es Baluard : A fish restaurant located in the ancient fortifications. Ask for a window seat table on the first floor, the view is exquisite. Chic and expensive.
Compartir : A restaurant opened by three chefs trained by Ferran Adrià at El Bulli, the best restaurant in the world. Gastronomic, beautiful and unique.
Can Tito : The best table in the village according to its inhabitants.
Bars
Bar Boia : Inescapable and unavoidable thanks to its strategic location. The meeting place of the whole village of Cadaqués.
Bar Mut : Charming bar with a breathtaking view of the bay, where we can speak loudly, laugh a lot and stay for hours.
Specialties to taste
- The burilles : a little aniseed-flavoured treat that you can find at Es Fornet (Carrer Miquel Rosset, 2, 17488 Cadaqués).
- The pan con tomato.
- The tinto de verano, this summer beverage, lightly alcoholic.
- A glass of sparkling Cava, a local champagne.