Back to Browsing
Back to Browsing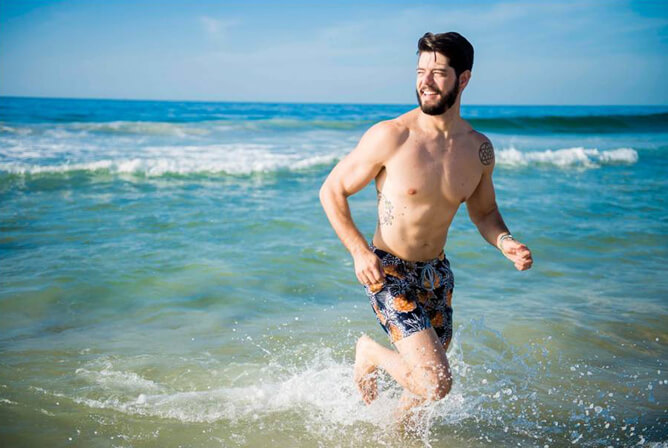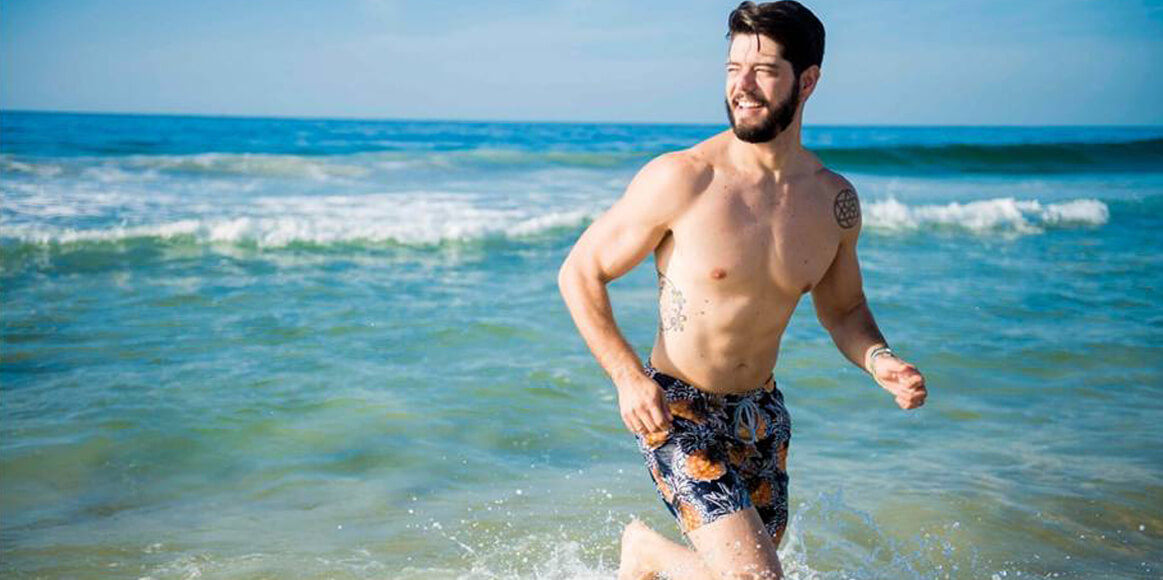 #sayl february 2015 : rio de janeiro / brazil with kadu dantas
12 April 2015 - Destinations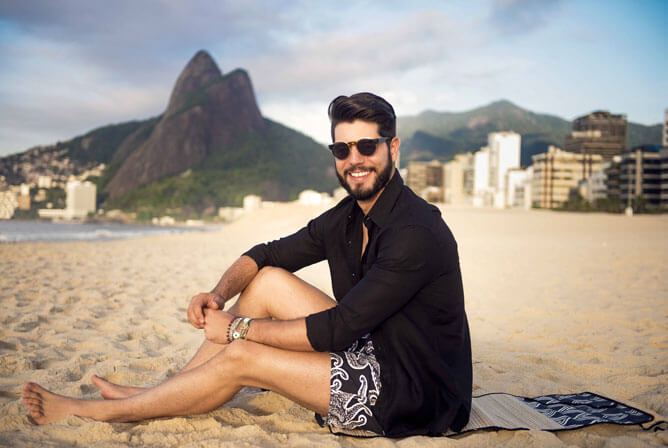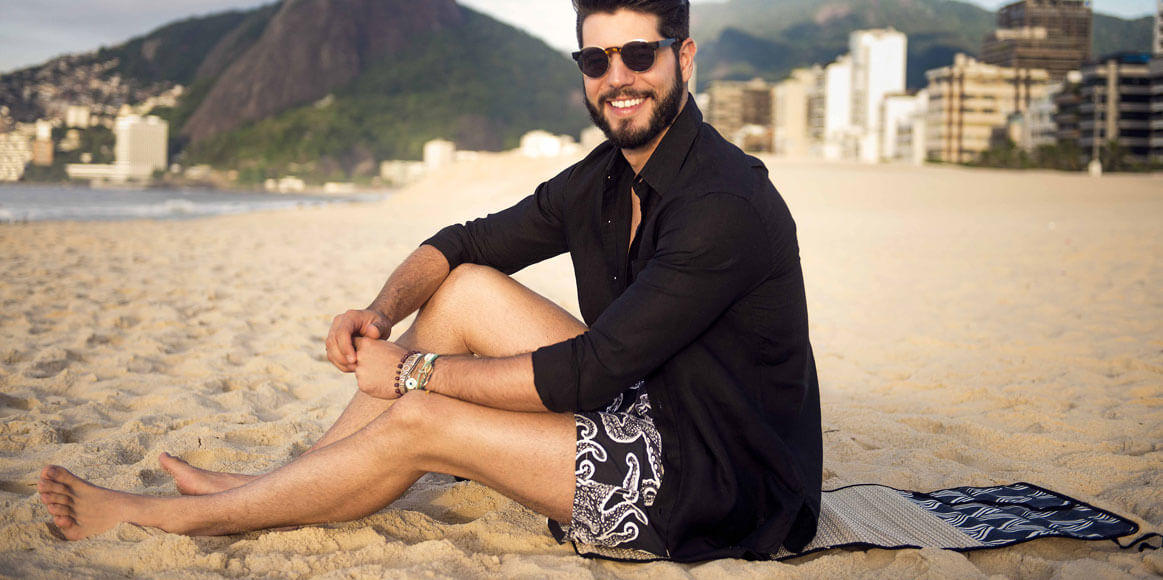 1. Favorite addresses in the city?
When I think about Rio, what instantly comes to mind is Ipanema Beach and the Points 9 and 10. Made famous worldwide by Tom Jobim's song, Ipanema is undeniably the place where I spend most of my time when in Rio. The best restaurants are there; GulaGula, Alessandro e Frederico, Esplanada, Riso, Delírio Tropical and the Complex Esquina 111, which is a mix between a bar and a cultural gallery. When in Sao Paulo, it is definitely worth making a stopover at the Ritz, Corrientes 348 and Olea, which is a super tasty mozzarella bar. After a generous lunch, I like to go for a stroll in Ibirapuera Park, it is a great space to relax and it was recently named 'world's very best urban green space' by The Guardian. Finally, Oscar Freire is pretty much the best street to go shopping.
2. What Vilebrequin evokes for you?
For me, Vilebrequin evokes taking the São Paulo-Rio de Janeiro air bridge and going to the beach ! The brand may be French, but it shares a lot of its spirit with our country, both for its colors and the fact that our summer basically lasts the whole year. With temperatures reaching 40 degrees Celsius here, Vilebrequin shorts are perfect for us.
3. What is your secret to prolonging summer all year long?
I don't have a secret because I live in Brazil and we have the whole year to enjoy our summer !
4. Does the sun have an important place in your local culture?
Yes, because Brazil is a tropical country and everybody loves the sun and the energy of the summer. Have you ever thought about how almost everything in Rio revolves around the sun? It is remarkable how it moves both the people and the city. We can see the importance of the weather for its inhabitants and visitors. Who wants to be in Rio when it's raining, right?
5. Other than your city, what is your favorite summer destination?
I live in São Paulo and love my city ! But even if I could choose, my summer destination would always be Rio de Janeiro!The city has a phenomenal energy. The beaches, the landscapes, the bodies, the food… Everything about Rio's lifestyle is fascinating, not only to us Brazilians, but also to the whole world. That is why Rio is my favorite destination, not only during the summer, but all year long.