Back to Browsing
Back to Browsing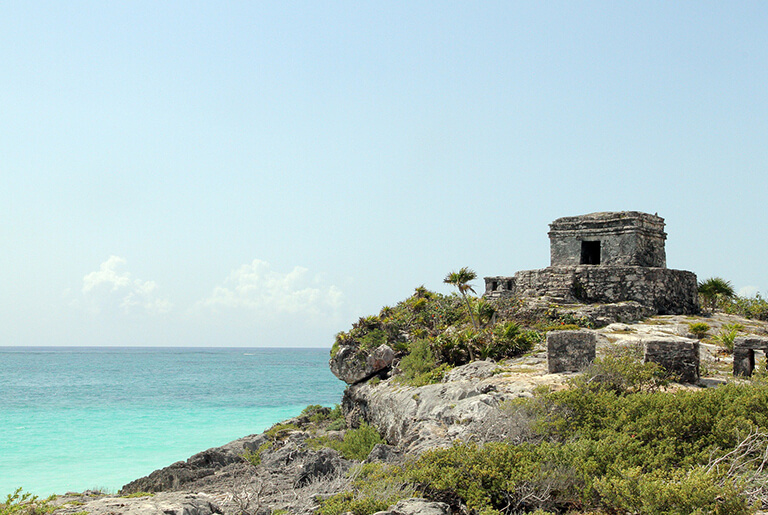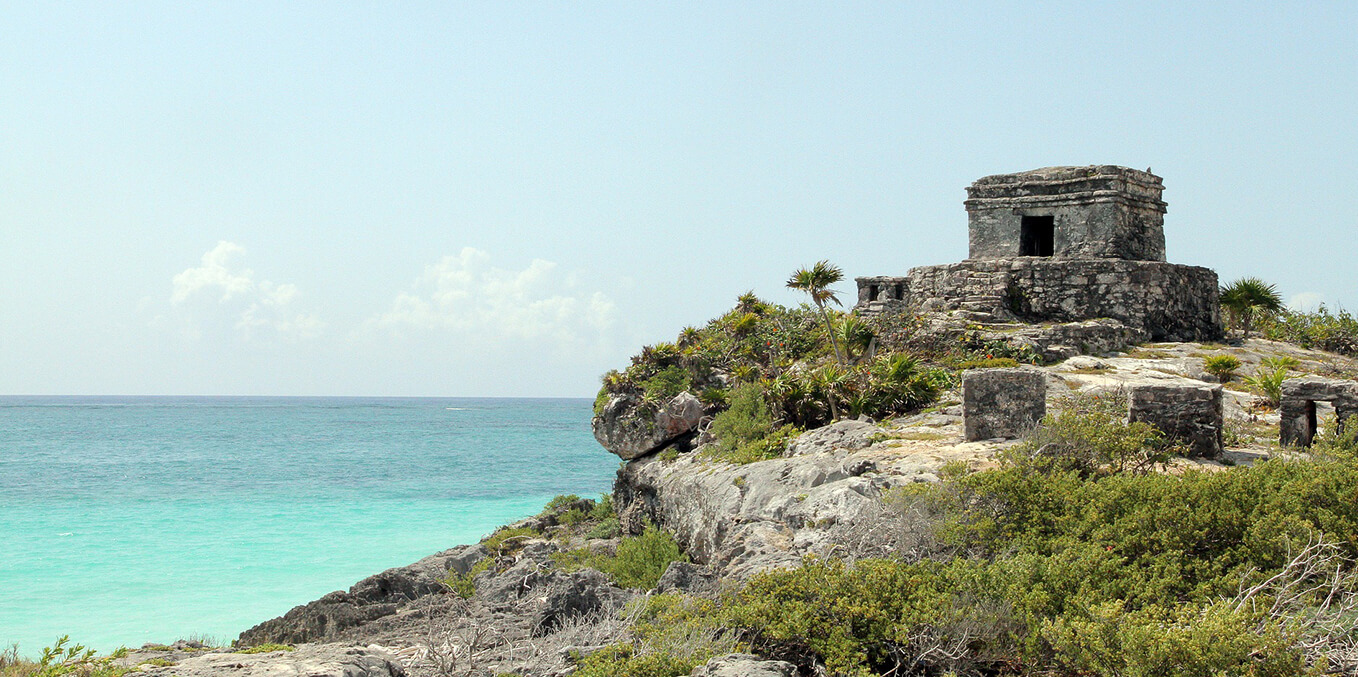 VILEBREQUIN ON TOUR | NEXT STOP : TULUM
18 February 2019 - Destinations
Discover which magical and mystical land has been worshipping music nightly for more than 30 years.
Hint: Follow in the footsteps of an ancient Mesoamerican civilisation.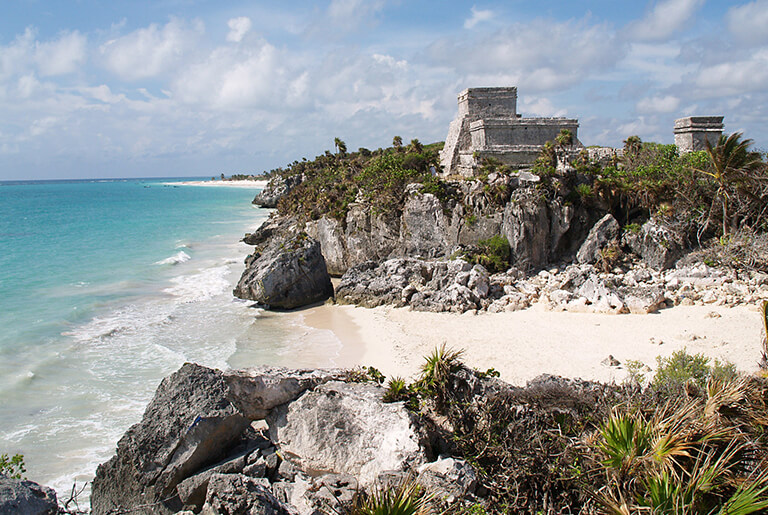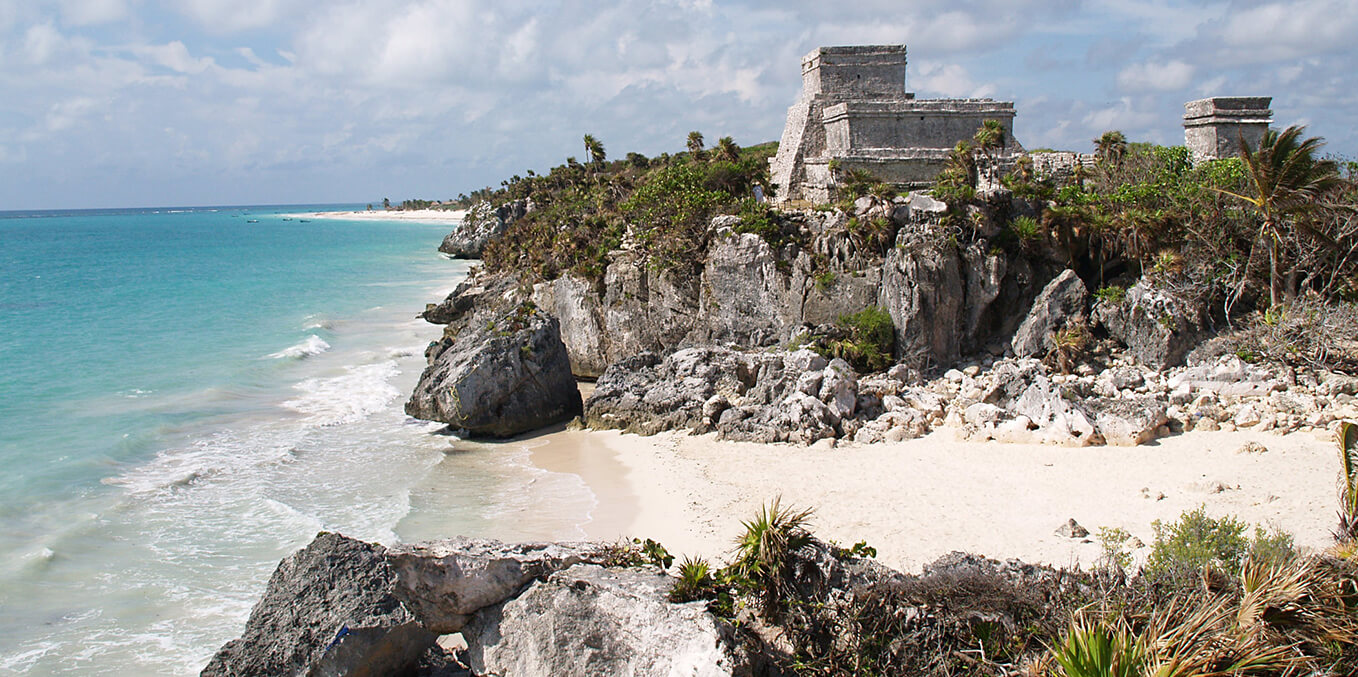 Tulum: Apollo's Sanctuary
Since the 1970s, the turquoise waters of Tulum, an ancient Mayan city located in Mexico's Yucatán peninsula, have attracted raiders of the lost ark, hippies, soul-searching celebrities, luxury-seeking jet-setters and boho hipsters. Championing a journey back to the source, the prefix "eco-" is declined in many ways: eco-friendly, eco-chic, eco-design... To each their own. Bohemians from around the world gather on this ancient worship site to salute the sun and the Descending God, and no one, in living memory, has ever got tired of this dreamy setting. The magic surrounding this fishing village is undeniable but it reaches its pinnacle at dusk.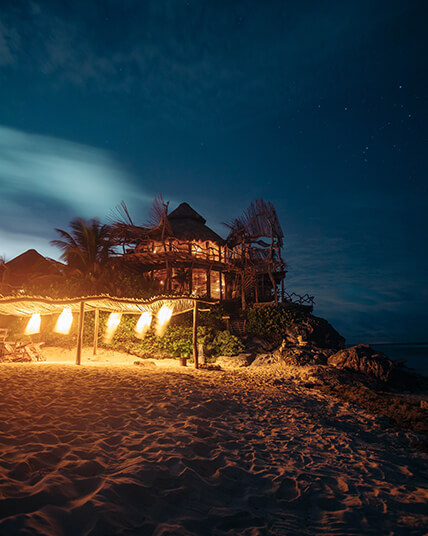 Adopt the Tulum look


Article Address Book
Habitas Tulum : Habitas Tulum: Tulum's best hotel is boho-chic and environmentally conscious. https://habitastulum.com/
Batey : simplicity and sharing are the name of the game at this little Tulum bar, famed (against all odds) for its mojitos! And its daily concerts. https://www.facebook.com/bateytulum/
Zamas : a boutique waterfront hotel on one of Tulum's most beautiful beaches. In the restaurant area, a waterside stage hosts a number of concerts.https://www.zamas.com