Back to Browsing
Back to Browsing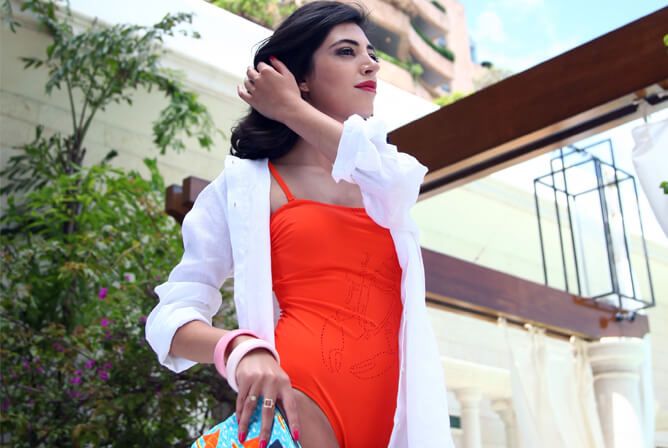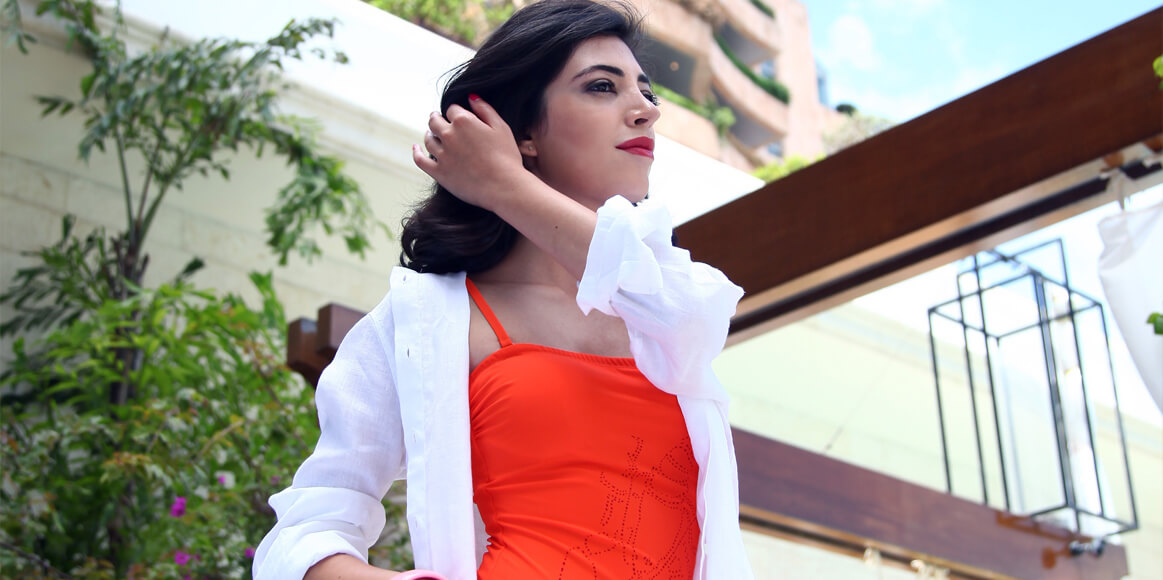 VILEBREQUIN x WALLPAPER / POOLSIDE 365 / JUNE 2016
07 June 2016 - Destinations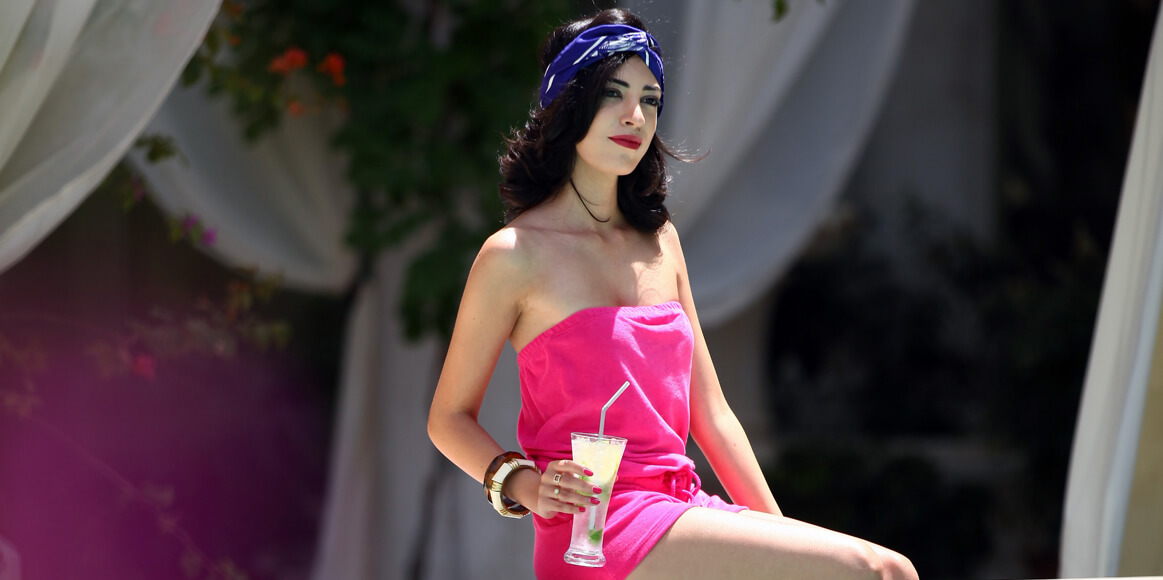 1. What are your favourite summer hangouts in the city?
During the day, I like to go the beach for a fun swim and a nice tan, of course. Sporting Club Beach at El-Manara is one of the oldest destinations in the country and it gives me that sweet 1960s retro chill. For lunch, I love an entrecôte steak at Metropole, my favourite casual restaurant in town, before grabbing dessert at Laduree. At night, I like to hang out with friends on the rooftop at Iris overlooking downtown Beirut. Great music and tasty cocktails!
2. What tips do you have for sustaining the Poolside 365 lifestyle in your city?
I think it's all about balancing body and soul. We all countdown the days until summer, but those three months pass by so fast that we don't enjoy the sun enough. It's about time management, spending time with friends and family, discovering my city street by street, picking my favourite 365 activities and making time for them parallel to my professional life.
3. Describe your perfect city summer day?
When I'm not spending the day at the beach, I like to start with a facial at a spa before going on a shopping spree. At sunset, I like to ride my bike with friends in Ain El-Mreisseh.
4. Can you list the five essential items you need for summer?
A classic one-piece swimsuit (I'm loving Vilebrequin's new spring/summer 2016 collection just to make me feel like I'm tanning on the sands of St-Tropez), a printed scarf to match my Vilebrequin swimsuit, a floppy straw hat, a pair of chic sandals, and a Vilebrequin boyfriend shirt.
5. What is the best pool in your city?
It has to be the Amethyste pool bar and lounge at the Phoenicia Hotel. I remember writing about a collection of vintage editorials that were taken in the 1950s at the Phoenicia outdoor lounge on my blog last year. It's such a glamorous location that I feel very lucky to be working with Vilebrequin on this project and to be shooting the must-have beachwear for this summer at the Amethyste pool.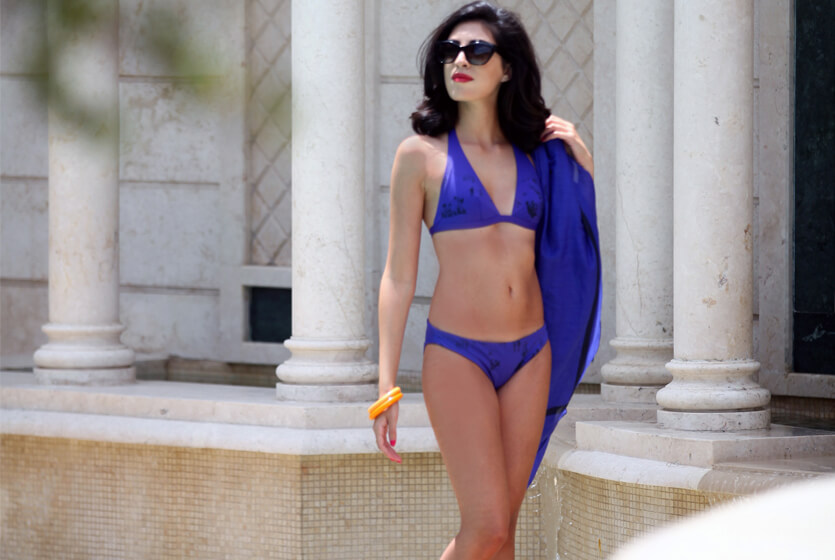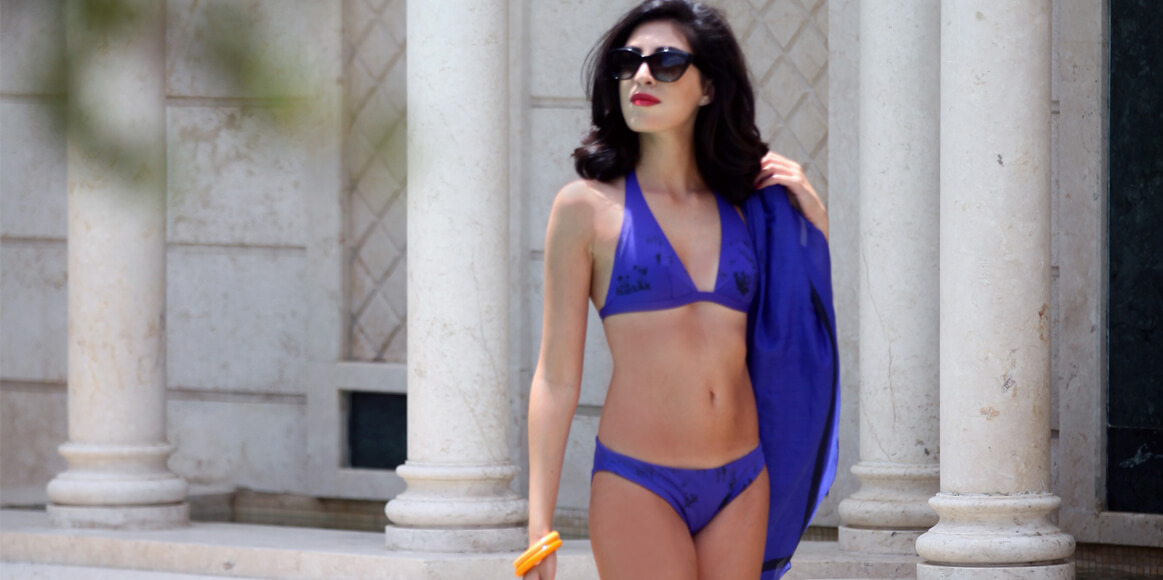 6. How does the sun affect the lifestyle of the people in your city?
I am happy to live in Beirut where the sun never leaves you all year long. Lebanese people are known for their energy, love for life, successful achievements and, let's not forget, their chic style, which is a mix of our oriental culture and Western sophistication. I believe that the sun is the reason behind the beautiful diversity of my city.
7. How do you like to keep cool on a hot city summer day?
By picking the right pieces to wear during the summer season. I try to wear minimal layers while still looking fashionable. It's a challenge, but it's my passion to dress according to the seasons and my mood.
8. When the city heat gets too much, where do you escape to?
Cities like Batroun and Jbeil are simply irresistible during summer. Traditional Lebanese buildings, clear blue water, golden sands and Phoenician ruins to cherish. Another escape would be to West Bekaa Valley for a day well spent at Chateau Kefraya with a delicious meal and a fruity glass of wine.
9. What song sums up summer for you?
Weezer's Island in the Sun.
10. When it comes to swimming, do you put in the lengths or just splash around?
When I was 12, I used to go to swimming classes. The coach made us very disciplined while diving and swimming. I entered many competitions but won none. I used to come in about fifth place. I ended up quitting, it was too hectic for me. So now I prefer to splash around!