Back to Browsing
Back to Browsing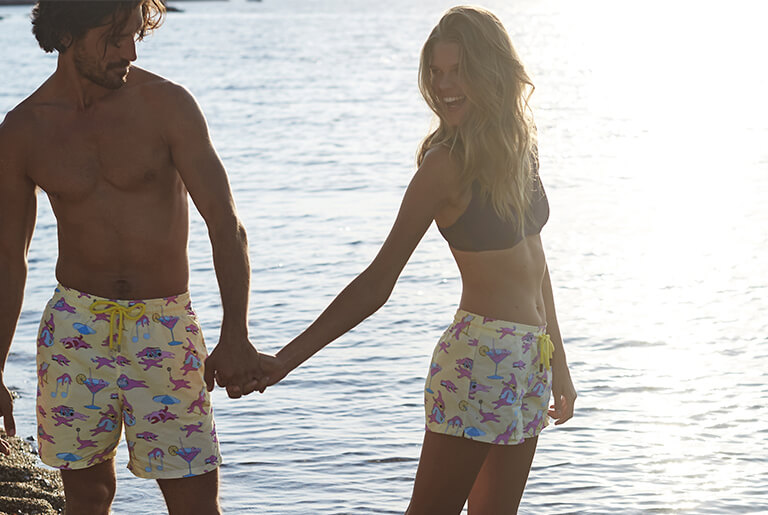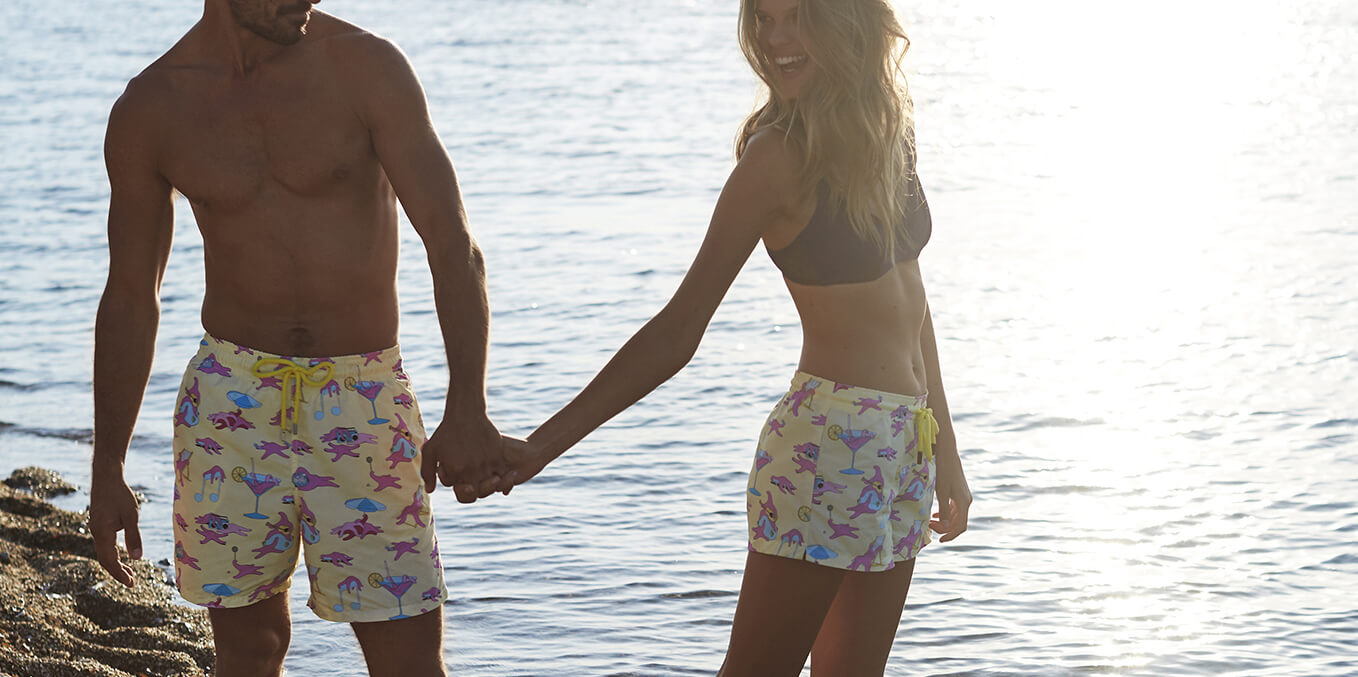 Mrzyk & Moriceau X Vilebrequin
21 January 2019 - Collaborations
Limited edition for Valentine's day
It's settled. This Valentine's, I'll dare to do anything. I'm heading to the beach, with or without my cossie, Kama Sutra in hand, ready to practise the 100 wildest positions. Up, down, left, right, bend and stretch – luckily I've got 10 years of yoga classes under my belt. I'm simply irresistible! So what are you waiting for? Try me on for size. I'll take you to nirvana.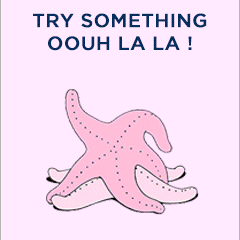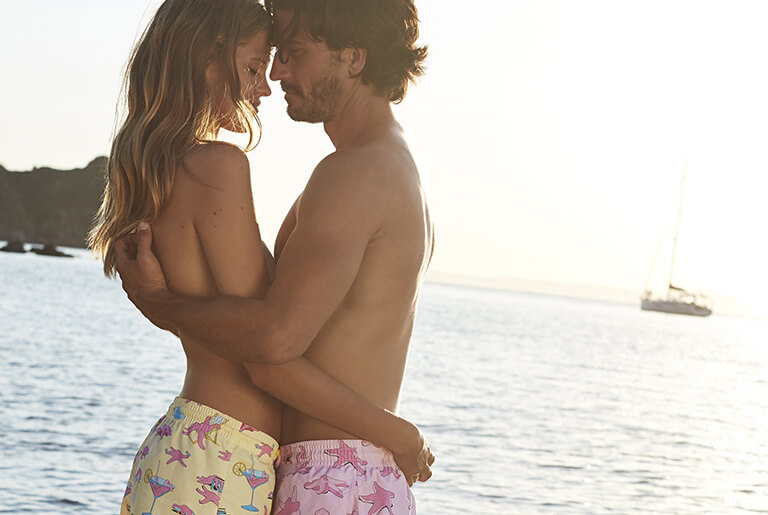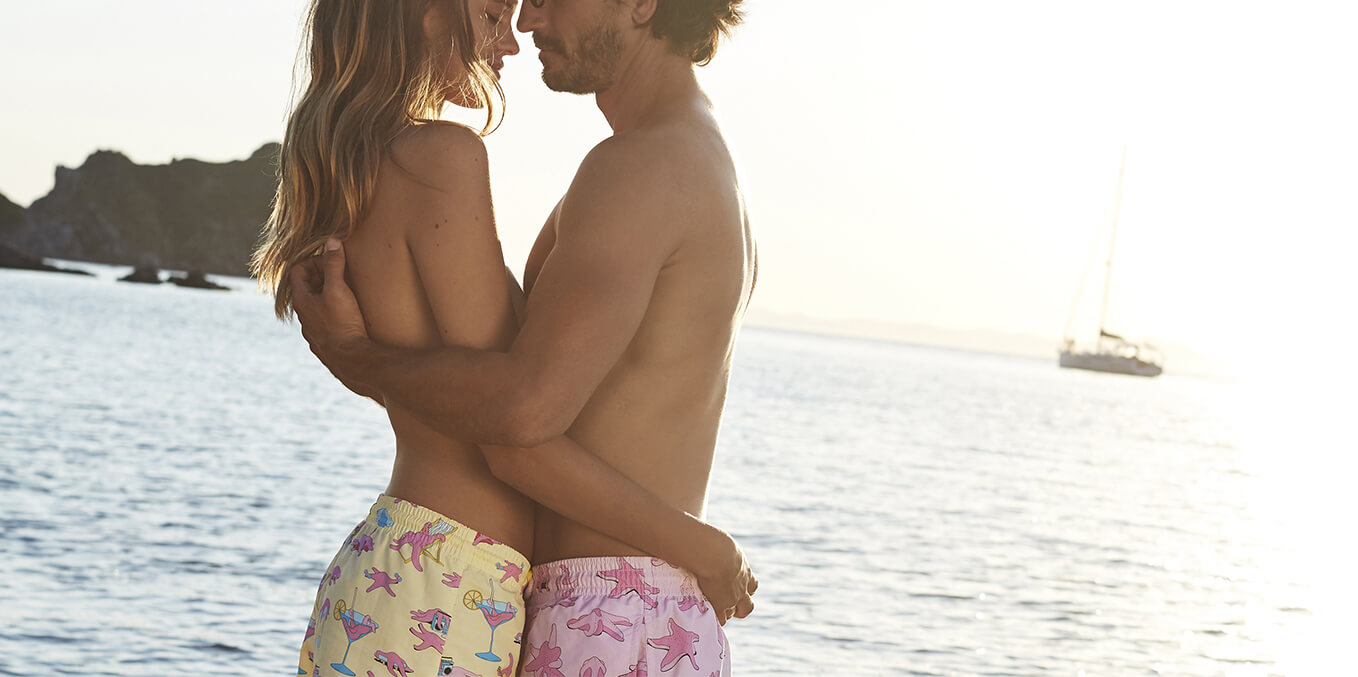 Chapter 1 : Kama yoga – Valentine's day 2019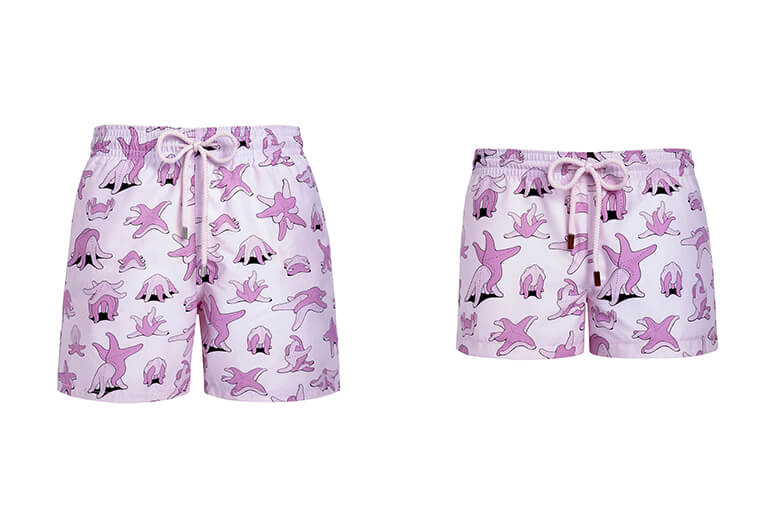 Don't try this at home. Try it al fresco, on a towel or a deckchair. Top, bottom, sideways, in reverse: let's see how limber you really are. One leg, two legs, five legs … Relax and go with the flow. This Valentine's Day, we want you to experiment! Just to be sure you get the picture, we've enlisted the help of French design duo Mrzyk and Moriceau. Racy and wacky in equal parts, their pop-erotic illustrations cover everything from wall drawings to tattoos and music videos.

With their lust for mischief on and off the page this real-life couple were the ideal fit for Vilebrequin. Launching in January 2019, our Valentine's day swimwear exclusives will see them venture into new artistic waters – and you too! In candy floss pink, this print makes even the most advanced positions easy to pull off – with or without your costume on.
Chapter 2 : Busy doin nothing – High summer 2019 Kick-off
Once you're done untangling your body parts, you'll be ready to make sweet music all over again with a second print. And they say starfish aren't hot-blooded creatures …!