Long classic
Long classic
28 products
This collection of men's swim trunks draws together the most evocative images of the sea: multicoloured turtles, sunfish, jellyfish, sailing boats, crabs and more. True to the spirit of the Moorea cut, the long swimwear for men, Okoa designs in this iconic men's swim trunks stand out as companions of choice for the world's surfers. Their elastic waistbands and pockets ensure the perfect blend of comfort and style. With their flat waistbands, our long Meia and Maori swimwears designs complete the collection for this top-of-the-range men's swimwear. They come in a selection of printed patterns designed for the whole family.
View All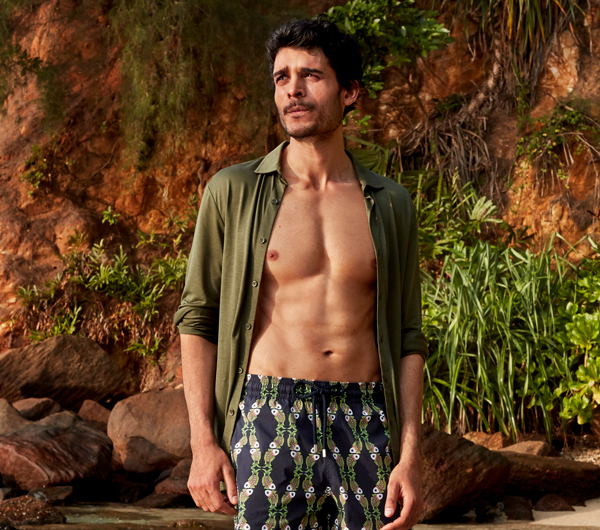 When Vilebrequin men's long swim trunks celebrate the summer to come.
Plain or adorned with vibrant patterns dear to the brand, Vilebrequin men's swim shorts are an absolute must-have for the chic holiday bather. And to be just as elegant off the beach as on it, these men's long swim trunks can be paired with a cotton voile polo or shirt. With Vilebrequin's trademark attention to detail, our collection of men's long swim trunks and shorts are available in all our best prints: marine animals, exotic and graphic patterns, foliage, etc.
True to the spirit of the Moorea design, the Okoa, Okorise and Okohina men's long swim trunks have established themselves as the perfect partner for the elegant surfer. Elastic waistbands with drawstrings and back pockets placed by hand for the ultimate pattern matching ensure a perfect balance between comfort and style. Pieces that will doubtless become the timeless companions of all your best holidays.