Stretch classic
Stretch classic
21 products
Vilebrequin knows it better than anyone: good men's swim trunks should look good. But they should also feel good and give you optimal freedom of movement. Our classic men's stretch swim trunks will allow you to take part in as many beach activities as you wish, no matter how demanding. Chic, practical and timeless, our men's stretch swim trunks will be your best ally this summer. Vilebrequin, the promise of a summer of freedom. For elegance to continue rhyming with ease, and comfort with luxury, Vilebrequin has developed a wide range of stretch swim shorts inspired by our classic men's swim trunks. Just choose your pattern: fish, turtles, tropical scenery or nautical prints.
View All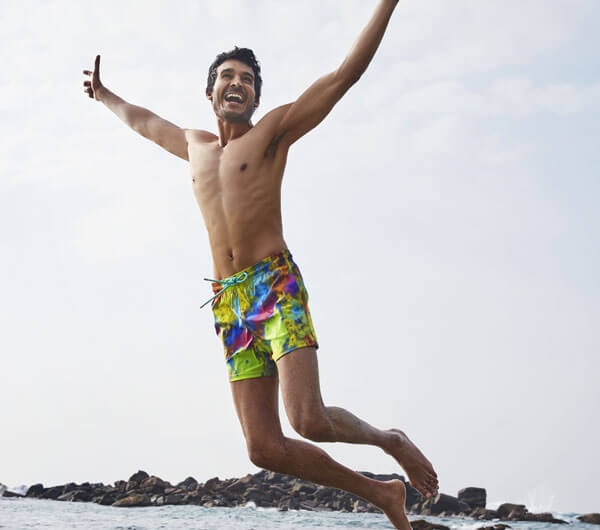 Men's stretch swim trunks: freedom of movement guaranteed.
With their peach-finish polyamide and exclusive cotton feel, Vilebrequin men's swim trunks are as soft as they are supple and keep their shape in all circumstances. In their stretch version, these classic men's swim trunks continue to combine elegance, comfort and performance. These stretch swim trunks are also available in matching versions for father and son. Because Vilebrequin summers have always been about elegance, pleasure and playfulness.