Polos
Polos
30 products
The men's polo range artfully completes the Vilebrequin look. Our brand logo is printed on the collars of all our cotton polo shirts. Plain or in matching colours, these icons of our men's collection also feature an embroidered chest. Tailored in comfortable towelling material, they'll keep your body at the ideal temperature. A must-have item for the summer, these stylish shirts are the perfect match for our swimwear collections for men!
View All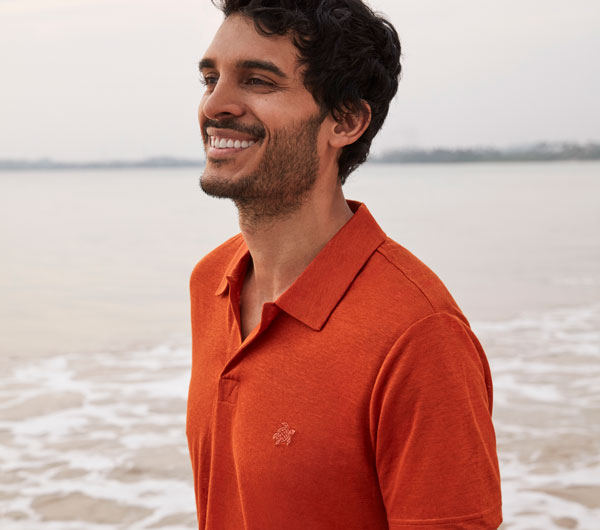 Vilebrequin men's polo shirts: sporty chic.
Sporty, chic, elegant and comfortable, our men's polo shirts will finish off any summer look. Plain or printed with the brand's favourite patterns, these men's cotton polo shirts are available in three main styles: Palatin & Palan, Pacific and Pyramid. The biggest advantage of the Palan and Palatin styles is their timeless cut and unrivalled softness thanks to the cotton piqué. The Pacific style is made out of extra-soft terry cloth and the Pyramid style is all about relaxed mischief with its ultra-lightweight linen jersey and buttonless collar. The result of a demanding manufacturing process and know-how cultivated over more than 45 years, these stylish men's polo shirts will accompany you all summer long, both on and off the beach. You choose the occasion, Vilebrequin will take care of the rest.