Bikinis
Bikinis
48 products
Our pink and red-design bikinis are just two of the jewels in our range of two-piece swimsuits for women. Their turtle and floral motifs reflect that intimate bond between mothers and daughters. Every design in our range of women's bikinis exudes elegance: from classic to bustier cuts, backless designs and strapless bikini tops, and a choice of both mini or midi bikini bottoms. Our range of high-end women's swimwear is both timeless and elegant, offering a choice of both classic and more unconventional motifs.
View All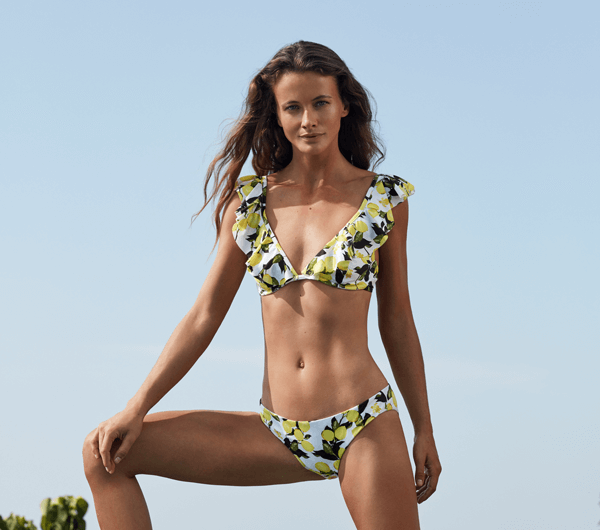 Vilebrequin women's bikinis: summer chic.
The Vilebrequin women's bikini collection is all about contemporary chic. Our triangle, asymmetrical, halter and bandeau bikini tops all aim to accentuate your beach silhouette. Sensual and sunny, our high-end women's two pieces swimsuits are cut in such a way as to flatter all body types. And if, every year, we embellish our collections with new prints and designs, we also make sure to add new comfortable textiles.
Drawing on the maison's aesthetic codes, our women's bikinis match the rest of the Vilebrequin wardrobe perfectly. So, why not combine your bikini with a laid-back shorty or a bohemian sundress? The choice is yours.