Embroidered Numbered Edition
Embroidered Numbered Edition
46 products
A beautiful piece of embroidery can be the detail that makes all the difference. Vilebrequin has therefore imagined a range of numbered special edition men's embroidered swim trunks that are chic, high-end and comfortable. This worldly luxury and timeless charm accompany the modern man in all his summer activities, both on and off the beach, allowing him to feel and look good on holiday.
View All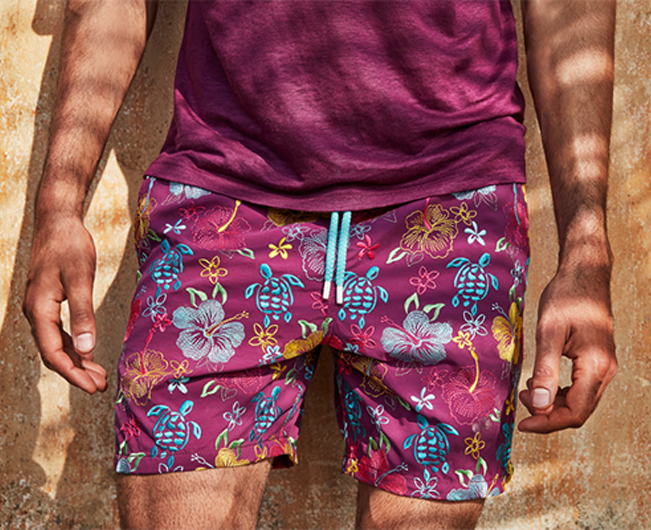 Vilebrequin men's embroidered swim trunks: when luxury joins the (beach) party.
A perfect fit, infallible style and detailed chic: our men's embroidered swim trunks are recognisable at a glance. The perfect partner for the perfect holiday, these men's swim shorts are the fruit of unique know-how and ever-increasing standards. Indeed, every pair of printed or plain Vilebrequin men's swim trunks is the result of a thirty-stage manufacturing process.
But since technique and performance are not all that matter, Vilebrequin also knows to focus on style. A quest for elegance and excellence illustrated by our collection of men's embroidered swim trunks that combines beautiful materials and themes dear to the brand. Our patterns, sometimes nautical, often exotic, always powerful, thus appear on these flawlessly cut pieces. Summer chic for the whole family: playful and colourful!