Halter
Halter
9 products
Chic straps tied around the neck, sensual curves and perfect support: Vilebrequin has designed its halter swimsuits for every woman and every holiday. From the meticulous manufacturing process to the flawlessness of the cuts and softness of the materials, these women two-piece swimsuits offer you a truly high-end experience, both on and off the beach. The perfect partners for modern aesthetes, these women's halter top swimsuits are also your best ally for a perfect summer. One that you will never forget.
View All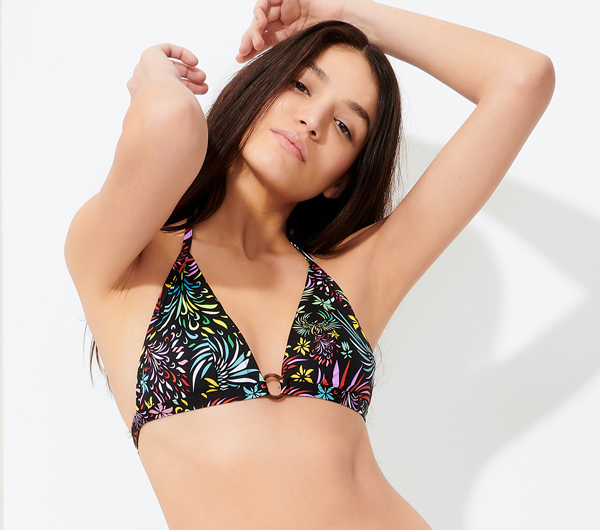 Unique halter swimsuits based on Vilebrequin know-how.
Plain or printed, strewn with discreet or flamboyant patterns, Vilebrequin women's halter top swimsuits are both classic and bold. Mixed and matched with women bikini bottoms or shorties, they show off all the right curves for a simple yet sophisticated look. With darted or moulded cups, these halter swimsuits combine comfort and style. Made out of a smart combination of materials, you will hardly feel these lightweight fabrics, yet will never failing to impress. This quest for comfort is accompanied by a true sense of luxury: whether it's the engraved strap tips or the branded clips and rings that crown the beauty of your bust, these women's halter top swimsuits feature multiple details that make all the difference, poolside. Back- or front-fastening, these women bikini tops are the fruit of Vilebrequin know-how and an invitation for women to enjoy a holiday as unique as these timeless swimwear.