Ultra-light classic
Ultra-light classic
10 products
Vilebrequin knows it better than anyone: summer swimwear must be as chic as they are airy. This is why our range of classic men's swim trunks has been reinterpreted in an ultra-lightweight version - to give aesthetes the impression they are hardly wearing anything. High-performance materials, innovative techniques, flamboyant prints: our men's swim trunks might well be lightweight but they take male elegance very seriously.
View All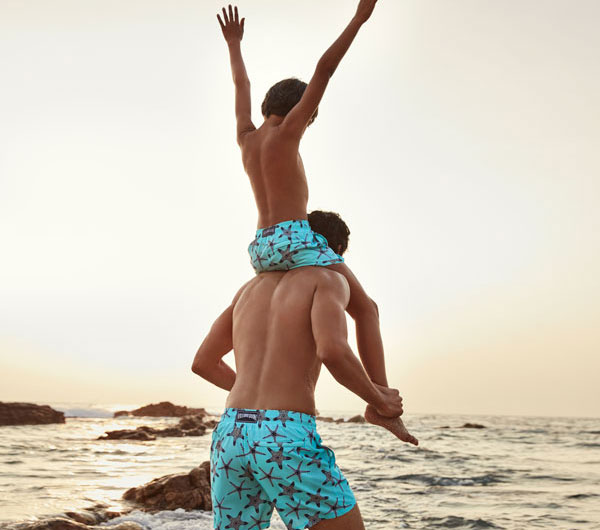 The ultra-lightweight version of our men's swim trunks.
At Vilebrequin, the manufacturing of our men's swim trunks requires around thirty meticulous stages. And the result is unique suppleness and softness. What more could one ask for? Something as chic as it is original. Well, you need look no further. Our range of ultra-lightweight men's swim trunks barely brush the skin of the most demanding of men. Fish patterns and nautical, exotic or more minimalist prints: Vilebrequin's charming themes are printed on delicate and floaty materials in this men's beachwear collection. A lightweight yet precisely cut range. And playfulness being part of Vilebrequin's DNA ever since the very first father-son swim trunks concept back in the 1990s, all these swim trunks are available in different versions for the whole family. Lightweight, generous and alluring, this is holiday chic by Vilebrequin.