Trikini
Trikini
2 products
As summer approaches, it's often hard to decide between a one-piece and a two-piece swimsuit. So, what about a hybrid women's swimsuit? With its women's trikini, Vilebrequin guarantees the ease and freedom of a bikini without losing any of the elegance of a one-piece swimsuit. A great compromise, available in tropical patterns and iconic designs for an unforgettable silhouette this summer.
View All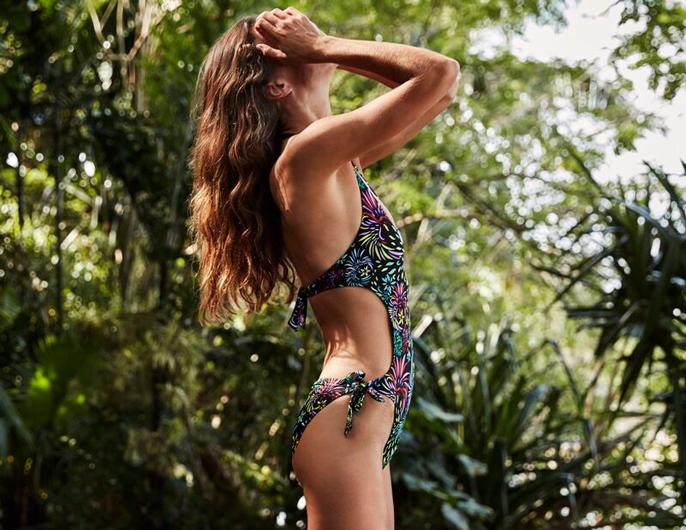 Trikini swimsuits: the perfect compromise.
Seasons go by but our women's trikini always appeals to modern aesthetes and remains a trendy summer essential. Combining the fun and frivolity of a bikini with the more classic aspects of a one-piece swimsuit, the trikini is a truly luxurious swimsuit. A stylish gem that shows off all the right curves for a simple yet sophisticated silhouette. Our exotic and vibrant prints, high-end detailing and precise cuts are designed to suit all body types. Whichever women's swimsuit you choose, you will enjoy the Vilebrequin touch. Smart material combinations also allow the owner of a women's trikini to feel both comfortable and sensual. Designed to dry quickly after taking a dip and to outline the silhouette without constricting it, a women's trikini is the perfect partner for your next holiday. Going to the gym, strolling along the beach, swimming in the sea or enjoying a post-lunch siesta: you can indulge in whatever summer activity you choose whilst always looking impeccable.