Back to Browsing
Back to Browsing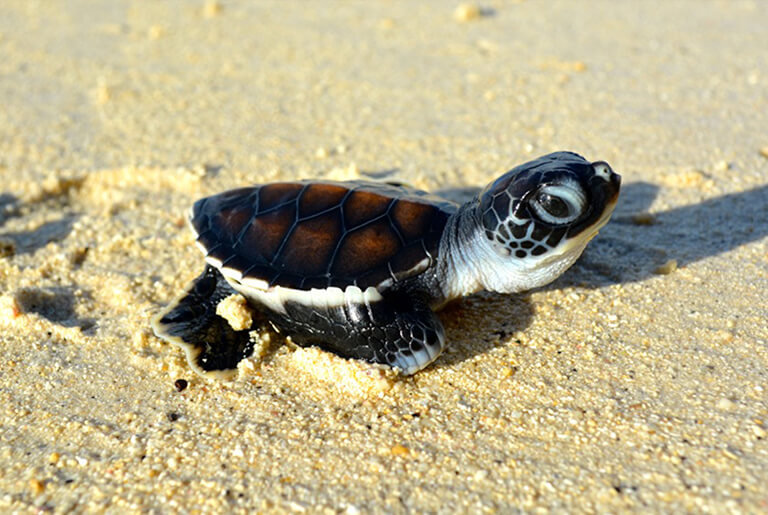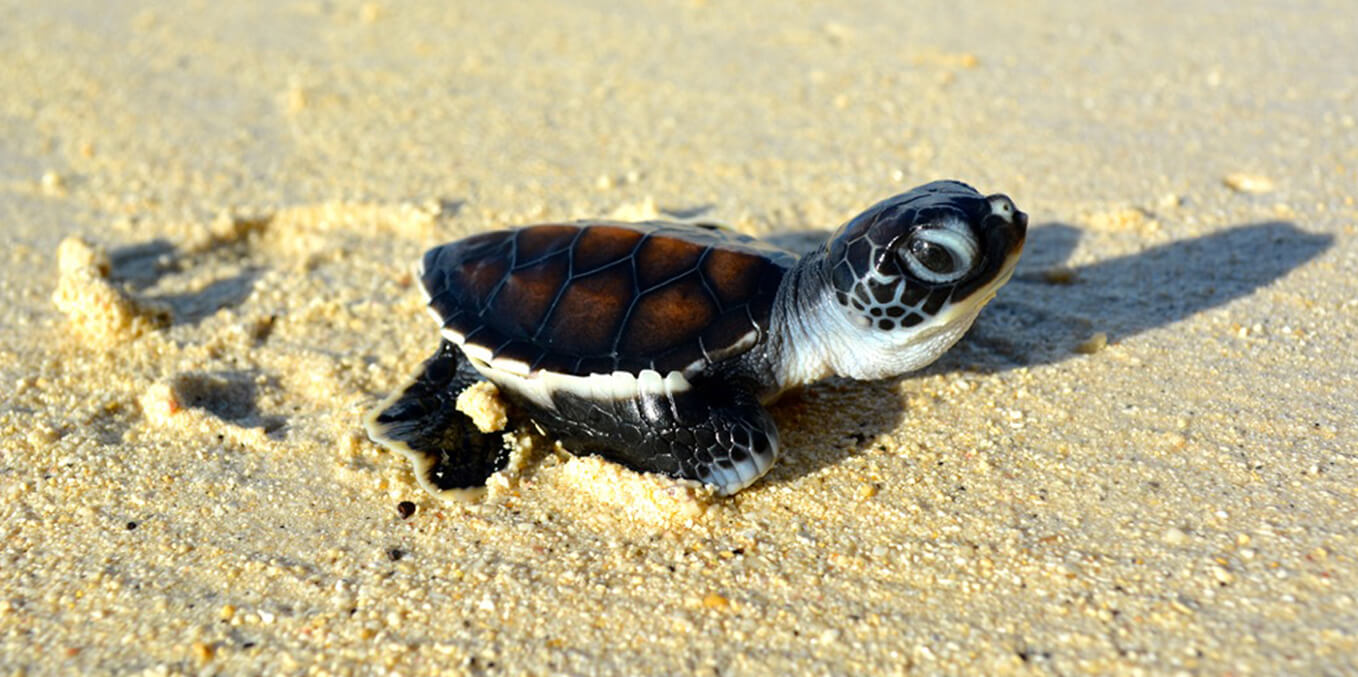 TURTLES EVERYWHERE: THE EMBLEM OF OUR SWIMSUITS AND OUR COLLECTIONS
31 March 2020 - Collections
When the world around us gets restless, we think of sea turtles. Their calm and reassuring nature has the capacity to brighten our day instantly. Just slip on your favorite swimsuit and you'll see! As we give ourselves and the planet a chance to rest, it's business as usual for Vilebrequin's spirit animal.
Take a look what they've been up to!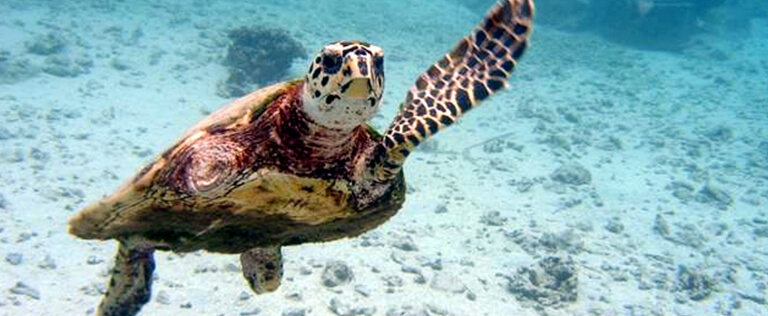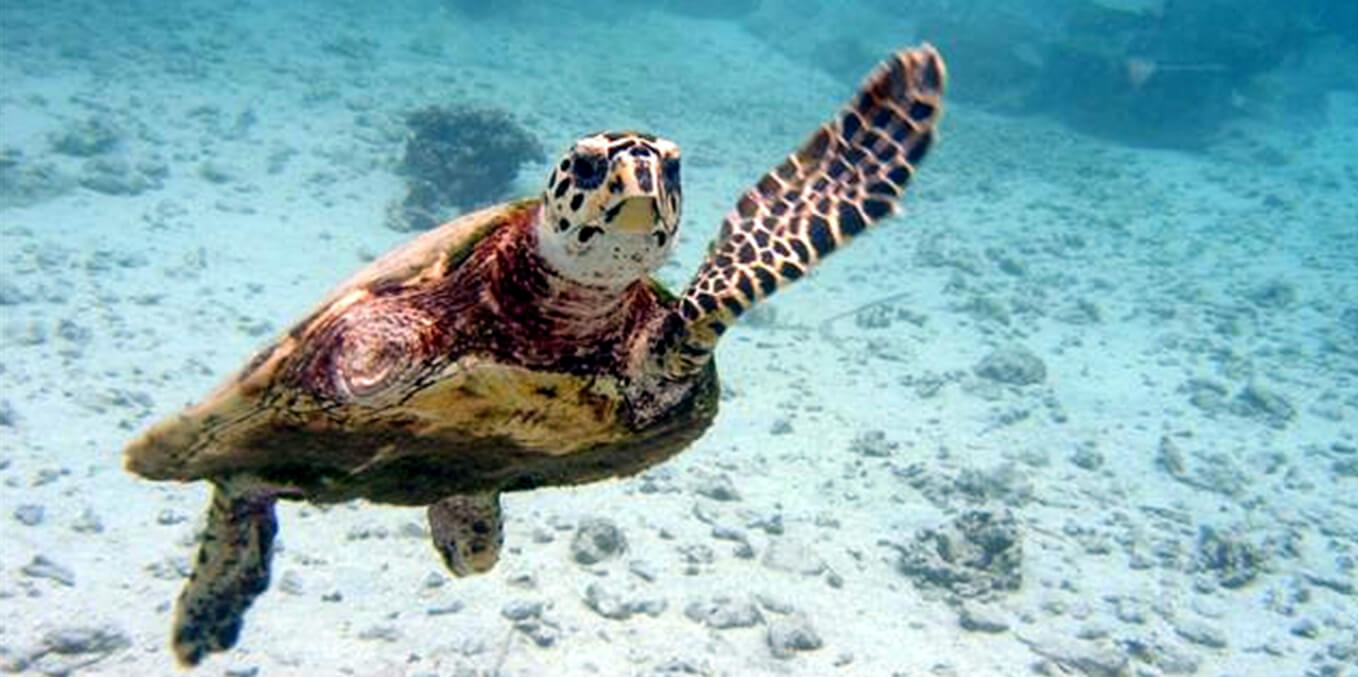 SOUTH AFRICA: While most of us have been beating our personal best in the bathtub, Yoshi the loggerhead just broke the record for the longest distance ever swum by a sea turtle: 35,400km! That's like doing 1.5 million lengths in an Olympic swimming pool. Two years after being released off the coast of Cape Town, this turtle just made it to Australia. Track her progress here.
FLORIDA: Thanks to Clearwater Marine Aquarium, you can now turn your living room into an aquarium. Their 24-hour Turtle Cam gives you unprecedented access to rescues like Harold, Ula, Cupid, Stubby, Titus and Madam (is she French by any chance?). Much more soothing than Netflix.
MOOREA: We just received an update from our friends over at Te mana o te moana. Since they began working to protect marine life in French Polynesia back (and by the same occasion of our dear friends the turtles) in 2004, Vilebrequin's partners have provided over 95,000 children with vital awareness programs. Let's help make that number even higher. Learn more about our work together and download educational resources for kids (and grownups!) here.

There's one species you can admire a little closer to home: Origami Turtles!
To make your own, all you'll need is a some colored paper and a few minutes' concentration.
See, we told you turtles were relaxing.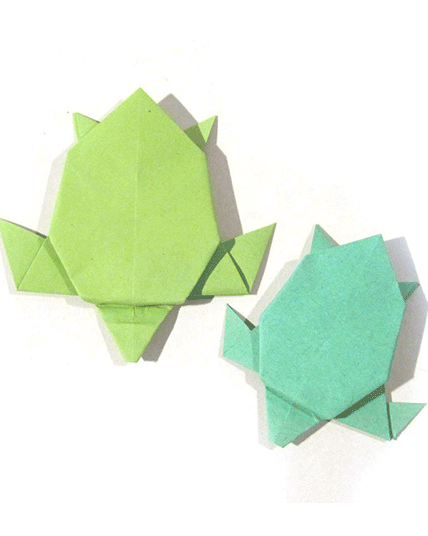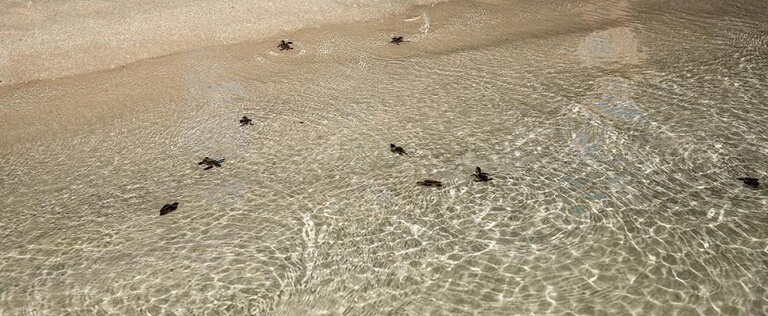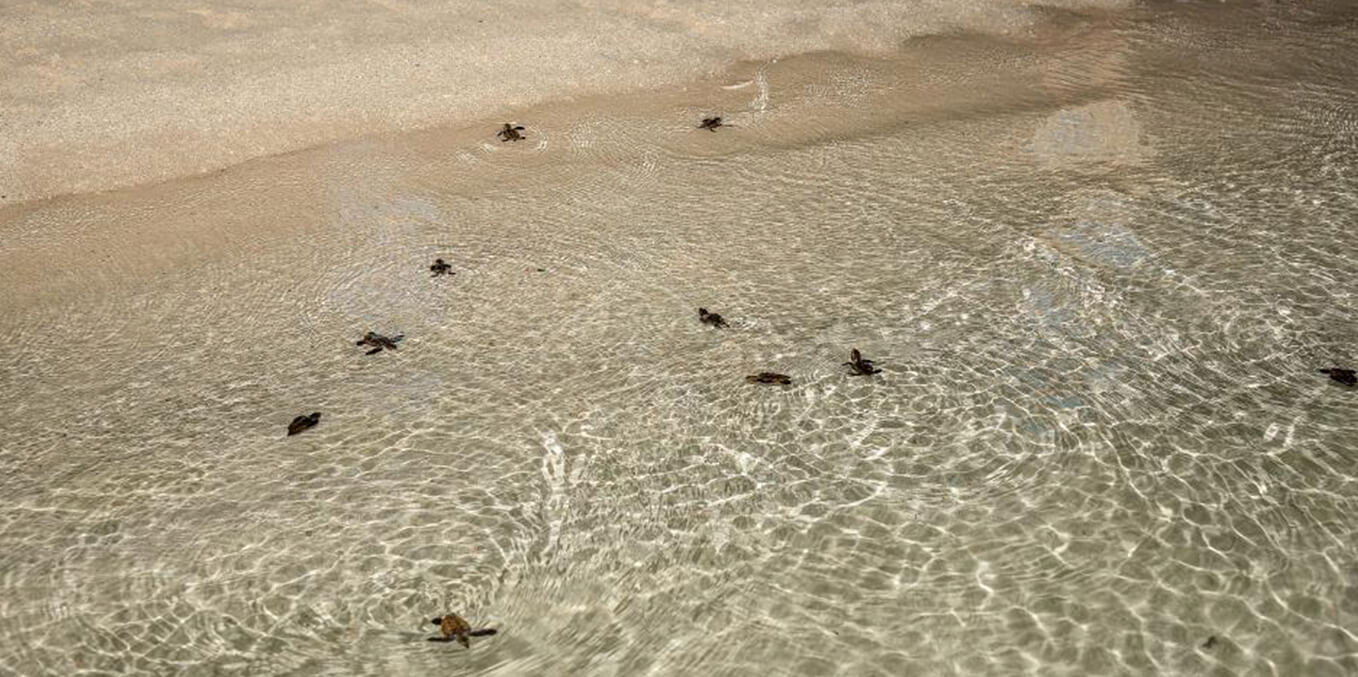 5 FACTS YOU NEVER KNEW
ABOUT SEA TURTLES
READY FOR THIS JELLY. After the British, leatherbacks and hawkbill turtles are the world's biggest jelly(fish) eaters. Their favorite cheat meal may not appeal to most of us, but it's vital to maintaining a balanced ocean ecosystem. There's just one problem: turtles often mistake plastic bags for jellyfish, causing health complications which can prove fatal. Switch to a stylish and reusable alternative next time you'll go for a walk in a swimsuit on the beach or the grocery store.
I'M NOT CRYING, YOU'RE CRYING. We've heard of crocodile tears, but turtle tears? It's a real thing: sea turtles have special salt glands that help them remove excess sodium chloride from their bodies through their eyes. It's their way of keeping hydrated – and definitely not the sign of a messy breakup. Before things get too emotional, let's move on to a few cheerful-looking turtles.
HEY, WATCH THE LAWN! Green sea turtles are almost as obsessed with gardening as Dad is. The only vegans of the seven different species, they enjoy a strict plant-based diet of algae and seagrass. The latter needs to be trimmed on a regular basis in order to maintain a healthy marine enivronment and ensure enough carbon dioxide is absorbed – a job sea turtles take very seriously indeed. Here they are in action.
HOW OLD????!!!!! Sea turtles are among the oldest reptiles in the world. They were swimming in the world's oceans long before snakes, crocodiles and alligators ever existed. In fact, they date back to the time of dinosaurs – over 200,000,000 years ago! Our turtles are slightly younger, having been part of the Vilebrequin DNA for 20 years now. We're aiming for many, many more!
A LITTLE PRIVACY, PLEASE. Of all the potential threats to sea turtles, we tend to underestimate light pollution. Sea turtles like to nest undisturbed in the dark – and who can blame them? They have evolved to locate the sea at night by spotting the brighter horizon over the ocean. Artificial lights from cities confuse them, causing them to head inland… If you live in a hatching zone, these guidelines can help you. These men swim shorts too.
Meet our Turtle Swimsuits